We increased the campaign target to $18,000
Dear donors, we appreciate your generosity and please to inform you thanks to your donations we hit the campaign target.
Only one week has remained at the end of this campaign and we increased the target for the second time to $18000. Help us to hit the new target before the end of this campaign.
We increased the campaign target to $15,000
Your generosity made it possible! And we hit the primary target of the campaign, $10000. So, as promised, the target was raised to $15,000 to cover even more students. Please help us with this new target by sharing the campaign with your friends. Thanks in advance.
2400 children need you right now!
At the end of summer, when autumn is around the corner, providing needed stationeries and clothing for school is on top of the list for families. In previous years, many families in less-privileged areas were not able to afford these expenditures. With the current financial crisis and drought, the situation has become worse and children need support to be able to continue their education to thrive.
The initial aim of this campaign is to raise AUD$10,000 to provide necessities for the education of 1,000 students (The cost of stationeries for each student is AUD$10 per annum). In the case of reaching this goal, the campaign will be expanded to provide better support for a bigger number of students.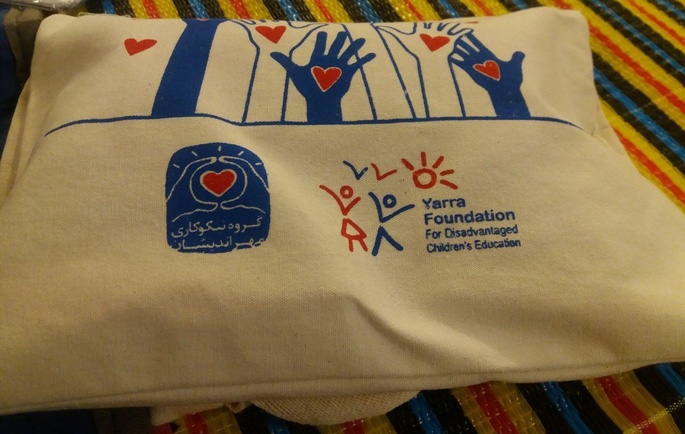 The fund raised in this campaign will be contributing toward raising AUD$22,700 to provide around 2,400 students (over 1,369 female and 1,016 male students) with necessary stationeries. All these students are from remote villages, mostly in borderlands, from different regions in Iran where they are not supported by the government.
Having the opportunity of receiving a proper education is essential for each and every child to thrive and build his/her life upon. With your help, we can make this happen for more less-fortunate children in remote areas and help them get the education needed for the future they have ahead of them!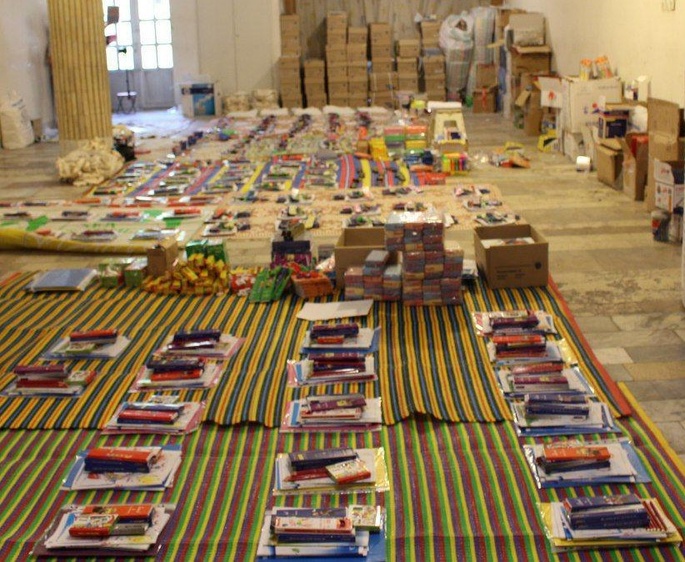 ---
هدف کمپین را به 18000 دلار افزایش دادیم
دوستان عزيز ممنون از همه شما كه كمك كرديد و اين كمپين رو به ديگران معرفي كرديد، ما يك بار ديگه در اين دوره از كمپين تونستيم به هدف برسيم و مجددا هدفمون رو افزايش داديم تا بتونيم بچه هاي بيشتري رو تحت پوشش قرار بديم.
تا اتمام كمپين يك هفته باقي مونده و ما اميدواريم كه با همراهي شما و تلاش شبانه روزي تيم هاي داوطلب در استراليا و ايران بتونيم به هدفمون كه چيزي جز تامين نيازهاي آموزشي كودكان آسيب پذير سرزمينمون نيست، برسيم.
چشمهاي معصوم و زيباي اين كودكان و آينده اي كه تلاش ميكنيم براشون بسازيم، فارغ از تمام دغدغه هاي ديگر زندگي، تنها چيزي كه به ارمغان مياره "اميد" هست و ما و شما همه باهم داريم براي اين "اميد" كوشش ميكنيم. در آخر رجوع ميكنيم به حضرت حافظ كه نيكي كردن رو يادآوري ميكنه: "ده روز مهر گردون افسانه است و افسون/نيكي به جاي ياران فرصت شمار يارا"
هدف کمپین را به 15000 دلار افزایش دادیم
با بخشندگی و سخاوت شما عزیزان کمپین به هدف اولیه خودش یعنی 10000 دلار رسید و همونطور که وعده دادیم، هدف کمپین رو به 15000 دلار افزایش دادیم تا دانش آموزان بیشتری تحت پوشش قرار . بگیرن. لطفا همچنان به ما بوسیله به اشتراک گذاشتن کمپین با دوستانتون کمک کنید. پیشاپیش از شما متشکریم.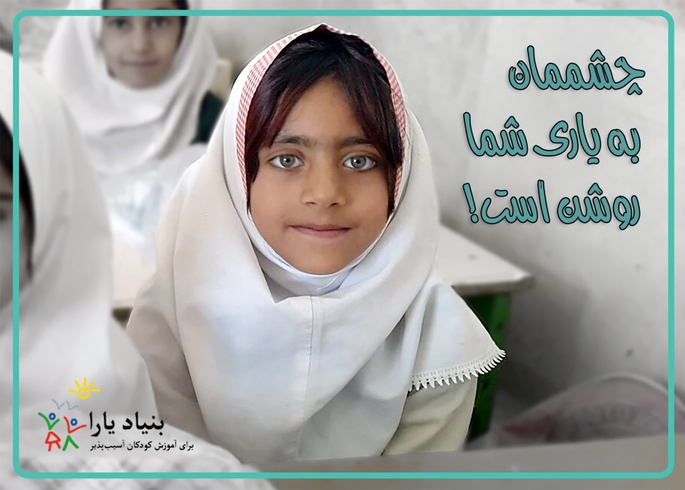 باز بوی ماه مهر میاد! بوی ماه مدرسه!
تابستون که به اواخرش نزدیک میشه خانواده ها هم آماده فراهم کردن لوازم و وسایل مدرسه برای بچه هاشون میشن.
در شرایط معمولی خیلی از خانواده ها در مناطق دورافتاده و محروم استطاعت مالی فرستادن بچه هاشون به مدرسه را نداشتند.این روزها که حال و هوای اقتصادی ایران به شدت اوضاع را بدتر هم کرده؛ مخصوصا خشکسالی که رمقی برای خانواده های کشاورز نذاشته.
هزینه تهیه لوازم تحریر یک سال هر دانش آموز حدود 10 دلاره. هدف این کمپین در مرحله اول فراهم کردن لوازم اولیه تحصیل برای حدود 1000 دانش آموز دختر و پسره. در صورت تامین هدف اولیه کمپین، هدف گذاری کمپین افزایش پیدا میکنه تا تعداد بیشتری از دانش آموزان تحت پوشش قرار بگیرند.
هدف این کمپین تامین بخشی از کل مبلغ 22700 دلاری مورد نیاز برای تامین نوشت افزار برای حدود 2400 دانش آموزه. بنیاد یارا امسال قصد تامین لوازم تحریر برای 1369 دانش آموز دختر و 1016 دانش آموز پسر رو داره و وسعت جغرافیایی بزرگی را تحت پوشش قرار میده: از مناطق محروم خراسان شمالی و جنوبی تا سیستان و بلوچستان، از حواشی رباط کریم و شهر ری تا روستاهای اطراف شیراز ، مرودشت و بیضا در استان فارس، از روستاهای استان کردستان، تا مناطق محروم چهارمحال بختیاری.
دسترسی به آموزش حق اولیه همه کودکانه؛ پس با کمک به این کمپین کودکان بیشتری را از این حق برخوردار کنیم.