YOUTH CLUB seeks support to help inspire and develop Britains future creative genius'

Based in the iconic Printworks music and arts venue, YOUTH CLUB is a non-profit organisation working to preserve, share, and celebrate youth culture history ultimately focused on opening the world's first Museum of Youth Culture.
With an extensive track record spanning over 20 years, YOUTH CLUB are specialists in nurturing and elevating young artistic talent as a force for good, empowering those often unrepresented by mainstream schooling.
Dedicated to providing a positive outlet, self-worth and support to those from adverse backgrounds, YOUTH CLUB's education programme has been instrumental to the careers of many renowned creatives.
Our work is endorsed and supported by Mayor of London, Barbican, Southbank Centre, Museum of London and London Transport Museum.
YOUTH CLUB is proud to represented by an exceptional board of trustees from a range of industries including Georgia Ward - Head of Festival Design, Southbank Centre, Dr Cat Rossi - Head of Design History, Kingston University and Sandra Shakespeare, Outreach Officer, The National Archives.

Photo: Matthew Smith
Empowering Young Londoners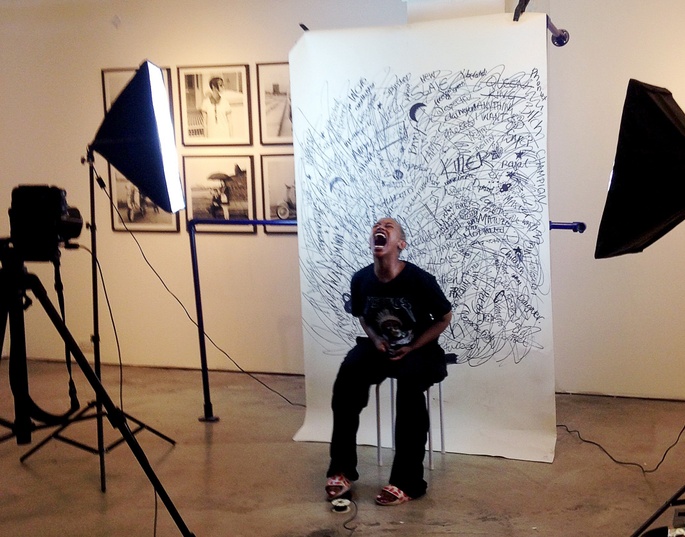 At a time when young people's communities are constantly being undercut, YOUTH CLUB elevates young people often left behind my mainstream education whether through learning difficulties such as dyslexia, problems at home, or economic reasons.
When reaching out to young people, collaboration is key. When necessary we partner with other organisations to enrich their work supporting people from disadvantaged backgrounds.
One participant said repeatedly "I absolutely love this". It was the first time this participant had engaged in a creative workshop through the hostel and became a pivot point in her own self development.
Marice Cumber - Founder, Accumulate, a charity dedicated to empowering young homeless people through photography.

Photo: Workshop with Accumulate
A pioneering education programme based in Canada Water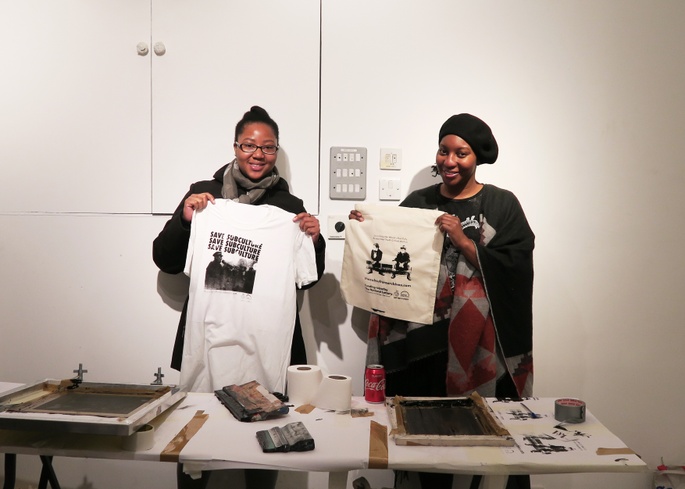 Within our existing youth workshop space in Canada Water, we host:
Weekly term time talks
Weekly creative workshops for young people
Promote shared value and self-expression
Teach skills in photography, developing and printing, heritage, curation and digital skills
Youth mentorship
Donations will help run regular education and skills-based activities which will change the lives of young people. Each donation helps us to engage young people and equip them with the skills they need for their personal, social, educational and career development.
Photo: YOUTH CLUB screenprinting workshop.
Challenging negative perceptions of British youth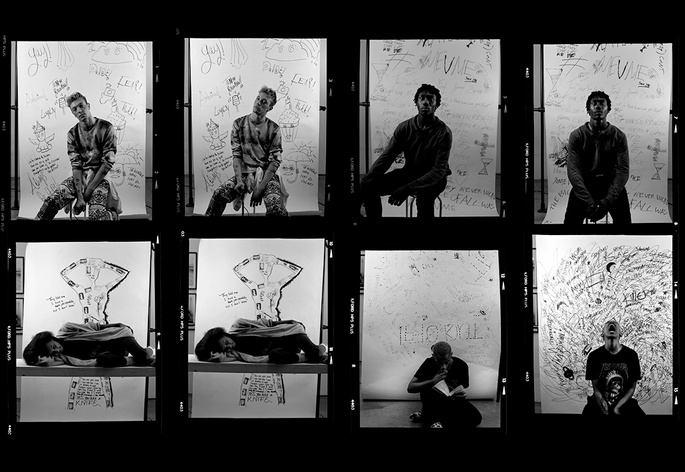 Dedicated to tapping into the breadth of creativity often unrecognised within today's youth, our work sheds light on the positivity of young people today, challenging media perceptions and social injustice.
Through our workshops, classes, one on one support and mentoring, we provide an alternative outlet for British young people.
In the wake of the General Election last week, who better to throw a backlash party than those hell-bent on preserving, documenting and celebrating the UK's penchant for pushing back against a system. Welcome, not-for-profit organisation YOUTH CLUB.
Dazed & Confused, 2017.

Photo: Self-Portraits taken during a YOUTH CLUB x Accumulate Workshop.
Tackling youth inequality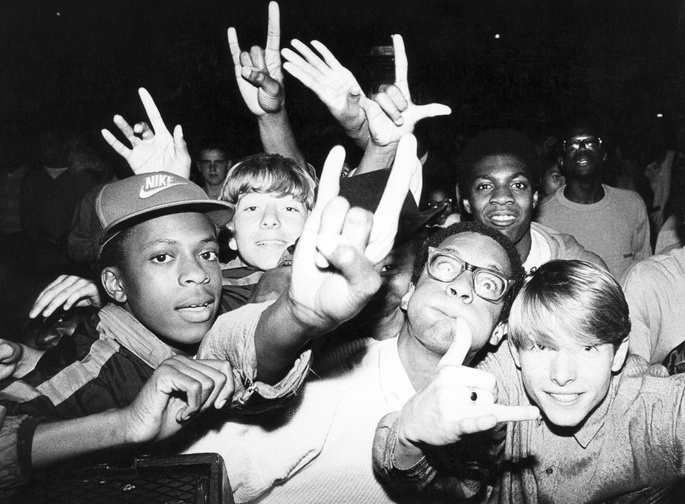 Youth inequality in the UK has risen sharply over the last few years, alongside a sharp rise in youth exclusion and violence.
This has been compounded by funding cuts to youth organisations, mental health and welfare services. Fewer dedicated spaces and outlets exist for young people in public life.
In London alone this year, we've witnessed a spike in violent crimes amongst young people with fatalities rising.


Photo: Normski
Join our legacy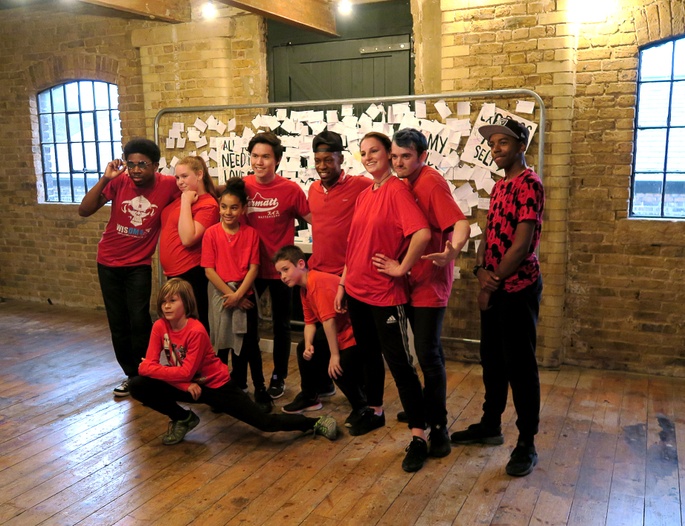 YOUTH CLUB is currently raising funds to further develop our unique and highly successful Education Programme.
Donate today to join our legacy and help change young people's lives forever through youth culture.
Every donation counts, helping us towards key milestones on our way to building a Museum of Youth Culture, for example:
£30,000: Funds a full time education programme director, allowing us to expand our reach to young people.
£50,000: Funds our first full time courses.
£100,000: Funds the launch of our online education platform and MOOCS.
£250,000: Funds the opening of two dedicated creative learning studios, securing our legacy in bricks and mortar.

Photo: Event with Normski and B-Better, Camden Stables
About YOUTH CLUB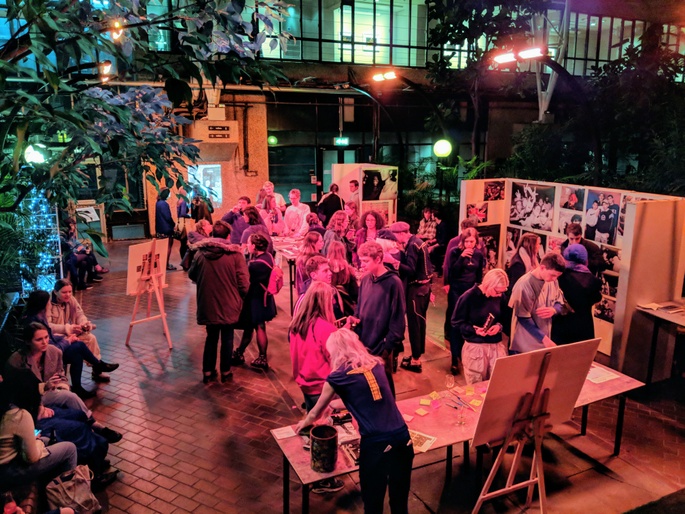 YOUTH CLUB Archive believes in the power of youth and youth culture as a positive force in Youth and Community development, harnessing the power of self-expression, creativity, innovation and identity, to bring generations and cultures together. Youth culture is also a powerful force in strengthening young people's positive experiences of self-expression and identity, relationships and helping build bridges between different cultures and identities. The UK's youth culture since the 1960s has innovated the industries in fashion, pop music and video gaming which have grown to become the highest grossing creative industries globally.

Photo: Pop-up Museum of Youth Culture at a Young Barbican event.


Isn't it time we all gave back to youth culture and helped young people today?