2019 - A world of polarizations and conflicts

For some, we live in a world impacted by deep divisions and polarizations around many global and local issues that raise questions about the sustainability of our practices and our viability as a species and planet. For others, the world is changing too quickly and there is a yearning for lost traditions, culture and community. How do we come together to address the issues of home, belonging, and identity?
How can we work with our differences and address issues that divide us? How do we facilitate conflicts, and in doing so, how can we profoundly include each other to create a deeper sense of belonging, a deeper democracy?
Worldwork 2020, May 23 - 28
Musqueam Territory, Vancouver, Canada
Worldwork events are international conferences open to the public, attended by highly diverse people from a vast array of nations, cultures and experiences. We are a not for profit international organization, offering a unique, dynamic space focusing on researching conflict facilitation methods and leadership training on working with conflict in large groups. Worldwork invites people to deeply and holistically explore social, political, economic and environmental problems, in a context of teaching methods of working with group conflict. In the last 30 years we have held 15 Worldwork conferences and our latest event in Greece in 2017 had over 500 people from over 30 countries. We gather to learn and research sustainable ways to find meaning, deepen relationship and explore solutions, through in our incredible human diversity, for the conflicts and challenges that humanity collectively faces.

Worldwork is magic.
It creates a space for authentic and profound dialogue, our raw humanity and our diversity of lived experiences. Worldwork facilitators and methods have been invited and used in conflicts in Israel, Palestine, Ireland, South Africa, Rwanda, Russia, United States, Australia, and Canada. Together, we get to know and celebrate our differences, find meaning our shared humanity, and learn how to engage with conflict as an unusual teacher who helps us learn about resolutions.
You can help us co-create a different world!
We are aware of systemic inequities globally and locally and we strive to create access for all interested. Worldwork typically offers 50 percent of our participant some level of scholarship or work-study in order to make their attendance possible. Our dream is to offer more to more participants and especially to support those living in challenged economies, an opportunity to learn, teach and expand this global community of those working on the troubles of our times. We want to raise $20,000 US to ensure that everyone who wants to attend Worldwork 2020 can do so. Your generous donation will help pay for airfare/transportation, conference tuition, accommodation and meals for people who otherwise not be able to attend at all.
Help us help the world to better address conflicts, strengthen relationships and deepen our awareness of and love for our human diversity.
For all details about Worldwork 2020, please visit: www.worldwork.org
Processworker Bill Say reflects on his first Worldwork experience.

Suneetha S.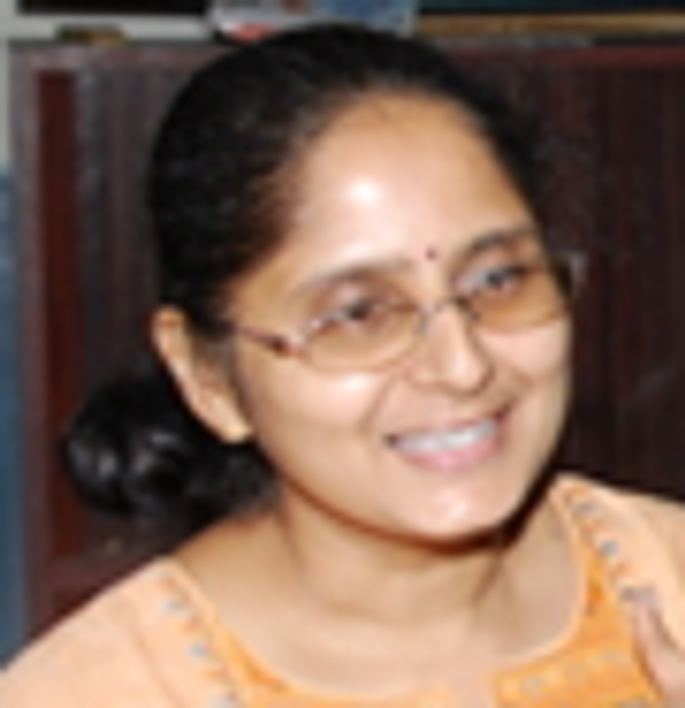 Worldwork is a powerful experience. Never before did I experience such a diversity of people as I did in WW, all in one place, in relationship. It was my firsthand introduction to the different kinds of issues that we face in the world. And we were working on them non-locally!!!. I witnessed in awe and fascination as people who were on opposing sides of conflict slowly began listening to one another, becoming open to each other. Shifting their perspectives on issues, they were even willing to move their positions and experience the other lived experience! In today's world, where we are becoming more and more ideologically polarized and seeing anyone who opposes us as an enemy, this kind of perspective-taking and empathy for the other is so crucial and much needed.
Some moments are etched in my memory. The teary-eyes White South Africans were in conversation with the Black South Africans about reconciliation and building their nation together. The Mexican people were in a dialogue with their US neighbors about their dreams. And the corporate sector was in a dialogue with the NGOs about their role and place in society. Work was done by two other groups on the right to choose to die as well as the eternal issue of patriarchy and sexism. I remember the field shift and the love that began to flow in some of these conversations once they began to hear each other. That was so deeply touching! The facilitators sat in the fire of conflict, dealing with the difficult polarized moments, bringing their whole selves, and using all their skills, following, eldering and framing, to support the awareness process. I thought "I want to be able to do that one day".
My most memorable moment, one that I recounted to many, I shall share with you now. A guy got up and said; I don't know what to do. I have so much love in me that I could give it to many women. So what do I do? I cannot restrict my love. My jaw dropped. Wow! Is this a question in the first place? And then I heard a facilitator respond: It is not a problem at all to love many women, as long as you don't get impacted by those women loving other men. And a silence, a moment of reflection, and a moment of paradigms shifting.
I intend to go back to world work to experience it once more. In my earlier visit, I did not know anything about process work. Now I am pursuing my Process work certificate-training course. I feel going now would give me a more clear appreciation of the process and would help me in developing myself further and would make me take one more step towards my high-dream of becoming a facilitator like those facilitators, become open like those participants and learn to appreciate all sides and all the people of this world, to touch our shared humanity
And if that visit became a possibility last time, it was because of the generosity of WW organizers who gave me a scholarship.
And if it becomes a possibility now, it will be due to their and your generosity once again. With gratitude to team world work and to all who make it possible to support us.


Dieudonne Manirakiza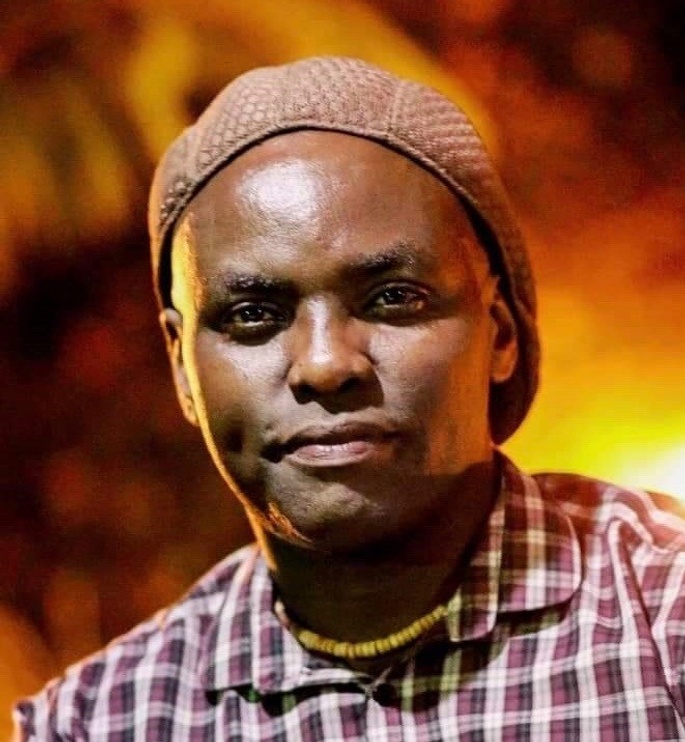 As a scholarship recipient, I have benefited immensely by attending Worldwork. It has been very important for me (and my brother) to attend and learn directly from Worldwork facilitators and other participants from around the Globe. I enjoyed and benefited a lot by learning process work theory and practice based on facilitation of real life experiences shared by myself and other participants. The learning was especially meaningful when an opportunity arose to work on my own personal issues, my own traumas, fears, relationships, lack of confidence etc.. The experience has been so deep and transformative, with real results. On a professional level I have learnt how to communicate better with other people, how to relate and be more aware of myself. I use numerous process work skills in my current job where I work with a diversity of people from various backgrounds. On a personal level, I have learnt to pay attention to subtle signals in my body, how to use awareness and connect with deep sense of who I am and different levels of my experience more, where possible, on a daily basis. The teachers and facilitators are supportive and I would recommend worldwork to more and more people. The learning in worldwork is so powerful and enriching.
Lucy Van Praag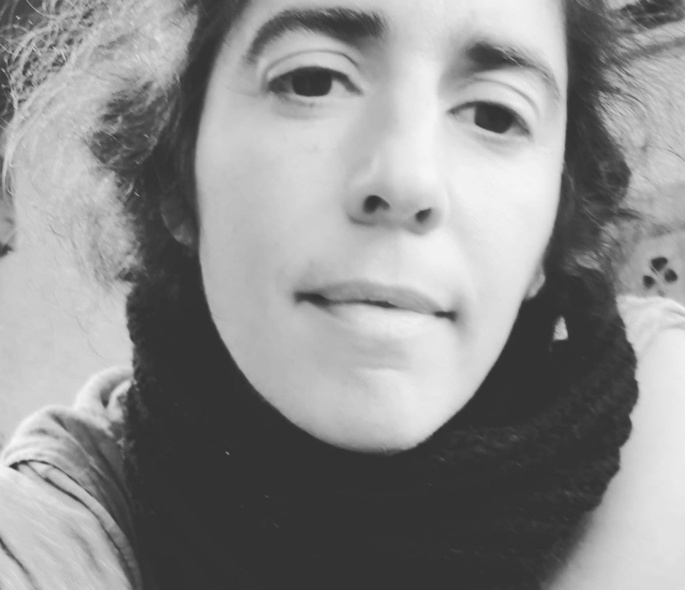 I came to the Worldwork in Greece 2017 with not much idea of what to expect. I had just joined the Italian Processwork school a few months before.
I was electrified by the processes that unfolded in front of my eyes - in particular the group processes. I was awed by what was voiced in that room - the experience of marginalisation through different lenses and identities. What I learnt there is of immense value to me in my work as a therapist and as a fellow human being.
One of the things that really struck me was the way that even as my awareness of the diversity of human experience and identity was expanded, every time someone voiced their own experience of marginalisation I could feel something deep inside me was cheering them on through my tears - sensing that they were also voicing this for the opressed parts in me. I was left with the over-riding sense that our world needs spaces like this."
Emmanuel Karisa Baya speaks about the benefits of Worldwork:
Olufemi Hughes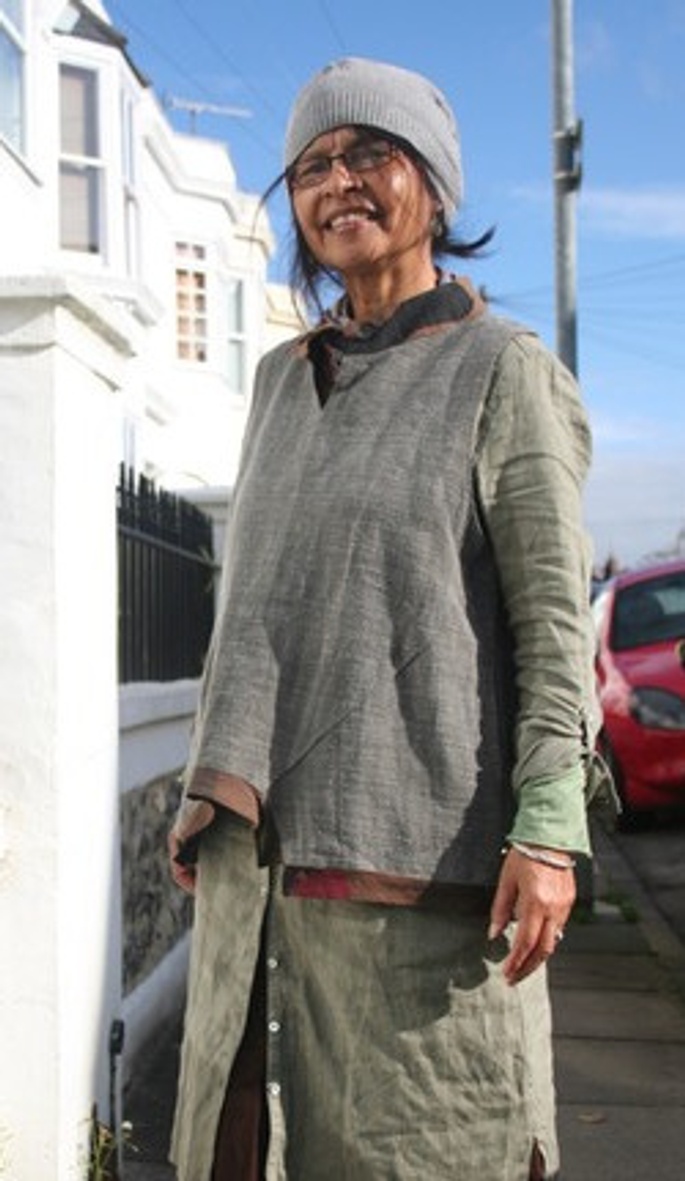 Hello my name is Oluwafemi ( • _•)
I'm a mature woman of West African and Indian heritage from the UK, who once saw herself as a 'dark rain cloud', I'm a writer, facilitator of social justice, a counsellor, sometime singer, a friend who loves nature walking and protecting our ecology.
Worldwork India 1997
Introducing my journey and experience of World work
As the plane carrying me, swooped down in Mumbai, rushing in are scents, colours and sounds of my motherland. It's my first time in India and my first Worldwork, I'm excited for this opportunity to learn and yet' another raw feeling weighs on my chest, my 'rain cloud' is dribbling.. To add to this, I cannot articulate my feelings. Yet, a fierce critic is snapping "Why are you always crying, what is wrong with you.!"
Yet, some part in me comes alive amidst 450 people gathering in a mood of celebration, of ritual welcome, an invitation to "bring all of oneself here, including 'dark rain clouds". I'm feeling at home among the diversity; participants from India, from the Global South to those of the Western world,
African Americans (that relate to my African identity), to Korean and Japanese people. Very moving is being with and bearing witness to indigenous people: Native American, Maori's and an Australian aboriginal woman.
Deep Democracy World work paints a broad canvas.
Gathering daily, there's a mood of anticipation, a body of energy in the room. Held with care by openhearted, skilful, sometimes playful facilitators, we're soon facilitated go in-side, to ground in our 'BIG U' self. (as is called) As we move towards process, participants are invited to name troubling personal/national /global issues close to their hearts. Flagged up are: 'Colonisation', 'Gender Oppression 'Destruction of our Earth, Poverty.. and more
Something big and extraordinary is happening.

Naming the Ghosts
Participants on all sides, no matter how different or disturbing are welcomed, many speak, sometimes all at once! As we go deep into the legacy of colonisation the energy behind it is named and framed; that which historically brought upheaval to my parent's countries, still vibrates in the present dehumanising and reducing life chances for many. I feel myself shaking as we identify 'insider' and 'outsider' roles and 'ghosts'.

My life up to this point, at the intersection of being 'Black', and a 'Woman' from a 'Working Class' background, is in collision with this dominant energy and superiority. Further this is aggravated by eternally being a lone 'Outsider'. That is a lone Black' child placed in an institution among destitute children, a Black working- class woman living amidst all white mining community and a stranger in a white middle class community and workplace when age 35.

Someone is articulating why I and others feel lost and disconnected from our roots.
Sitting in the Fire - Poetry in Process
As we sit in the fire of the issues burning between us, awake facilitators bring attention to what is happening and how. Privilege and power show up as characters in interactions as facilitators support all of us to: stay at "hot spots", to explore deeply and make conscious the momentary process of our interactions.. as a river flows in me and in the group.

Despite the intensity, I feel safe, even relieved, that the invisible energy of 'downing' is made transparent. I see movement in a poetry of inter -play and flow. I learn that roles are not fixed but fluid and discover how the other is also me!!! OH!

We are interrupting patterns of history in the present, deepening relationship, transforming conflicts in the moment and becoming a community of spirit! I feel awe for all in this Worldwork process.

Today I know myself also as an 'able-bodied' person, a homeowner, with a British passport that gives me rights and privileges others don't have. As Indigenous voices bring profound messages for our world that needs urgent attention and action- I no longer wonder why someone is crying, but when I see the destruction of our earth and all species, I wonder "How come everyone is not crying?"
Weaving New Pathways
I learn that If left alone, feelings can be destructive. 'Our dark rain clouds' are part of the field and may contain a deep dream. When included as part of the process they can transform tense conflict.
I step up to bring awareness to the silence, my own or others and say NO to leaving those with less power to bear the impact of oppression. With more sisters and brothers and ancestors about me this Dark Cloud knows itself as the matter holding the universe together, a rainbow of many parts a cloud that can illuminate the sky!
The wisdom of elders it transpires is located in many of us in Worldwork. We weave new patterns, discover and dance new pathways in a' song' of community, knowing there's more to be done and we can make a difference. I feel a gratitude. I Welcome you.
Elsy Francisca Serrano M.
Abogada de Familia.
Terapeuta en Constelaciones Familiares.
Cofundadora Vivenciar
Desarrollo Humano Integrativo.
Cali, Colombia
During my last Worldwork in Greece I lived a memorable moment. I had the opportunity to identify myself and be aware of my African roots, to accept and value 'Who I am', by connecting from the depths of my Being. Thus I understood the denial of my roots that I had learned through my mother and the levels of marginalization that are lived in my country and how other people live it. I felt that a part of me had long rejected its origins.
The process skills I use working with others, I first learned by integrating them into myself. This is something I experienced in Worldwork.
I have benefited as a Worldwork scholarship recipient greatly and I have always been supported by the Worldwork organization to enable my participation in this profound experience. I thank the people who with their support allow the participation of many others, because this is the work that the World needs.
En mi ultima participación en Grecia vivi un momento memorable , tuve la oportunidad de identificarme y tener conciencia de mis raíces negras, de aceptar y valorar Quien soy , al conectarme desde lo profundo de mi Ser, comprendiendo asi la negación que había hecho de mis raíces por parte de mi madre y los niveles de marginación que en mi país se viven y como las otras personas lo viven.Llore muchísimo, ¡!!! Porque sentí que una parte de mi había rechazado por mucho tiempo sus orígenes.
Utilizar habilidades de procesos para trabajar con los otros desde lo que he podido integrar en mi, es algo que he experimentado en Worldwork.
Me he beneficiado como becaria del Worldwork,enormemente y siempre he encontrado el apoyo de la Organización para hacer posible mi participación en esta experiencia tan profunda.
Agradezco a las personas que con su apoyo permiten la participación de muchos otros, porque este es un trabajo que necesita el Mundo.
Ashish Pant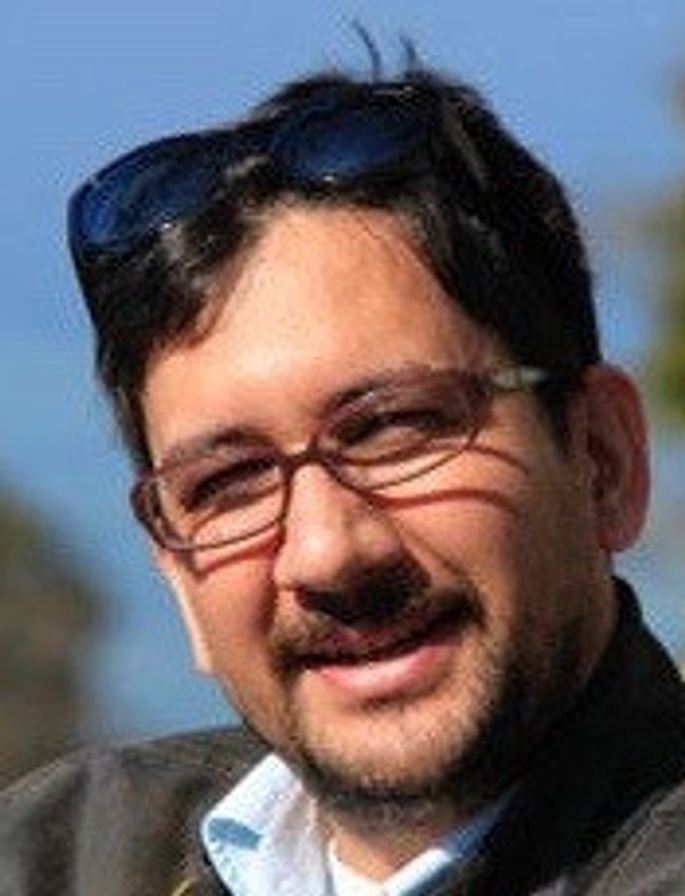 My first experience of WorldWork (WW) was in 2014 and was nothing short of extraordinary. How else do I explain a process that has 350-500+ people from over 40-50+ countries under one roof, for almost 5 days - facilitated by a team that seems to have learned magic and the art of honouring humanity! I came out of Warsaw a bit humbled, a bit crestfallen, a bit overjoyed and a bit wiser, having felt the entire panorama of human experience and above all, I came out of it, transformed in a powerful way.
WW introduced me to Process Oriented Psychology/Processwork and I realised that I had taken a dive straight into the centre of the ocean. From that first event onwards, my interest in this paradigm grew. For me, WW triggered not just a learning curiosity, for e.g., 'how does one facilitate such a large self willed group with explosive topics on the agenda', but also a hope - a hope of a world where you and I can be vehemently opposed to each other and still stay under the same roof. It made me want to learn the facilitation skills myself and also grow up to be that container.


I am really hoping to be able to make it for the WW 2020 scheduled for Vancouver. This way, I hope to continue my learning journey, and hone my skills, which will help me enhance not just my life but that of others. Working with individuals in a therapeutic / analytic setting and engaging with teams and organisations in group work, is my small contribution to the cause of wellbeing, mental health and rich, meaningful wholesome inner living. If you can make it there, do give your dreams a chance...

Ashish Pant, India | Psychotherapist-in-training, Trainee Psychoanalyst, Organisation Development & Human Resources Consultant, Seeker: Pathways to Self