A little bit of context
Women have an important role to play in curbing climate change. We need to create a liveable world for humans and all the plants and animals that share our planet.
Photo credit: Australian Seabird Rescue
About me: I work as a national park ranger in Australia. I love this planet fiercely and spend as much time out in nature as possible. I am passionate about the need to manage habitat connectivity and biodiversity conservation so native plants and animals are able to adapt to climate change - otherwise species extinctions are likely to rise to catastrophic levels.
But there's a problem
What if we could put people and the survival of the planet at the heart of decision-making, just by increasing the voice of women at the global leadership table? What if making the world a fairer, sustainable place were a surprisingly simple thing to achieve?
Here's what we're doing about it
The Homeward Bound Project is a women in science leadership course set in the fragile and endangered backdrop of the Antarctic Peninsula. In December 2016, a group of women will board a ship in Argentina on a 3-week journey after which our lives will never be the same.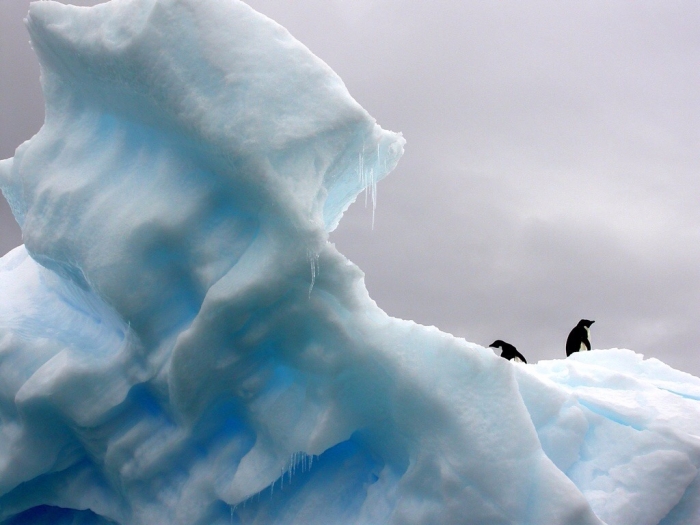 Photo credit: Teodor Bjerrang
Here we will discover how to lead, protect and heal, by collaborating rather than competing with other fabulous women scientists from around the world. We will gain strength from creating networks of knowledge and supporting one another. This process will not be a one-off, but will be one cog in a ten-year project to build capacity in women scientists to collaborate and change the world.
The first Homeward Bound expedition has some kick-ass faculty, some will be on board with us and others will appear via video link.
This project will assist women to step up to the tasks of communicating and implementing the science in their various fields. We will no longer wait for someone else to change the world. We know enough to act now.
You can join us
Each participant must raise US $15000 for our contribution to the costs of the expedition. This is half of the actual cost per person. The rest is being funded through sponsorships and donations. We also need to pay our own airfares and supply or borrow our own clothing and equipment.
I am seeking donations of $10 to $50 US to help get over the line on this learning opportunity of a lifetime. If my donations exceed the target I will help fund part of the four full scholarships proposed for women joining the expedition from developing countries.
You don't have to contribute money to join in. You can share the journey with me by:
Holly (left) with her mother Kay North walking the Overland Track in Cradle Mountain-Lake St Clair National Park in Tasmania on Kay's 77th birthday.
And here's some amazing perks for supporting me that you can't live without
You can receive a postcard stamped at an Antarctic base, weather permitting, and an invitation to one of Holly's presentations about the voyage to be held in the US (in San Diego and Santa Barbara) and in my hometown of Broken Head, NSW at Broken Head Hall in Australia in 2017. There may or may not be a margarita and fish taco party included with the presentation.