Edit : Due to elections and school holidays, the distribution of pads did not take place in July of 2017. Nonetheless, the first round of pads is aimed to be distributed by 2017.


65% of Kenyan females don't have access to sanitary products just because they have to choose between bread for the family and her needs.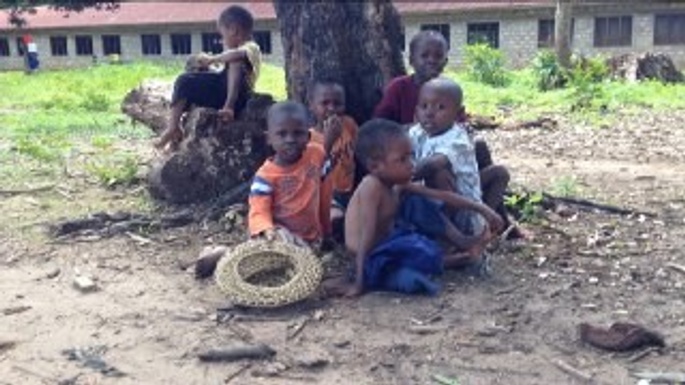 For younger girls, this issue eats into their education as well.
School girls who are on their periods and cannot afford to have sanitary products resort to unhygienic ways to minimize staining with chicken feathers, old mattresses or old pieces of cloth. Some have no choice but to skip school days due to infections or sheer fear of soiling their uniforms, leading to loss of mobility and dignity for these young angels.
As an average Singaporean, I never had an issue with going to primary or secondary school, let alone my education being hindered by not being able to afford sanitary pads. Understandably, it was hard for me to grasp the gravity of the issue when I first learnt about it from my local Kenyan friend. However, as she explained to me in greater details and after further research, I understood that families prioritise basic needs such as food and cannot afford to budget for these needs concurrently. As these needs are seen as secondary, it ends up leaving the girls in dark moments during those days of the month.
Here's what we're doing about it
The first step to lifting the issue is this campaign of providing them with the pads. We will be purchasing sanitary pads in July 2017 for 300 Kenyan school girls (or more if we exceed our target) that could last them for about an entire year. These pads will be distributed to girls in secondary schools in the town of Eldoret, Kenya.
Note: As this is the Phase 1 of this project, I have chosen to use disposable pads after exploring other options like menstrual cups and reusable pads. This is due to the lack of facilities (to ensure that using reusable products will not worsen their vaginal health), stigma that the girls hold about reusing sanitary products and to slowly ease them into using the period products. As it is a much bigger investment to do as such, I am considering to do a phase 2 (if phase 1 is successful in aiding the girls) with a more sustainable product/method, in collaborations with bigger companies. However, to meet their immediate need, I have chosen to purchase disposable pads for their year ahead.
You can join us
Each girl will receive 12 locally made packs of 8 pads, which costs 540 Kenyan shillings (approx. 5.40USD / 7.56SGD). I am hoping to cater to at least 300 girls in the county of Uasin-Gishu (Eldoret, Kenya). It would be great if you could help out with any amount you can. If not, it would also be deeply appreciated if you could share it with your friends and family.
Catch me at :
Campaign Insta
- @winghertoschool
Personal Insta
- @itakebrunomars
Personal Twitter
- @itakebrunomars
Personal Facebook
- Angela Carol

p.s. Here are some of the more comprehensive reads I came across while doing my research :

http://theconversation.com/kenyan-schoolgirls-dread-their-periods-but-simple-changes-could-help-48528

http://www.washadvocates.org/sustainability/wac/

http://menstrualhygieneday.org/wp-content/uploads/2016/04/FSG-Menstrual-Health-Landscape_Kenya.pdf

https://www.theguardian.com/global-development-professionals-network/2017/jan/05/having-a-period-is-unaffordable-in-kenya-yet-no-one-wants-to-talk-about-it