A pig on a mission. A glint in her eye. Edna, our adorable rescue pig has an expansion in her sights to save more of her friends and she needs your help...
In our first three years, the team at Where Pigs Fly Farm Sanctuary has rescued and rehabilitated hundreds of farmed animals from neglect and abuse.
For the first time in their lives, farmed animals who have only known fear, isolation and suffering now enjoy warm and clean shelters, nourishing food, veterinary care and love. Animals such as dear Edna, the rescue pig, who spent the first ten years of her life cooped up in a tiny pen, knee deep in mud and squalor. Or Valentine, a dairy calf, who was taken from his mother at birth. Sick, alone and frightened, he arrived at WPF at just three days old close to death.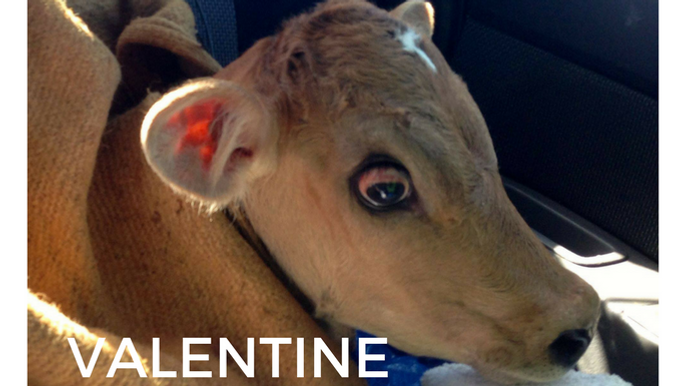 As well as our rescue residents, we have saved countless lives with our education programmes through events, social media and online platforms. Opening hearts and minds to a more compassionate world for all animals.

There's a hitch

WPF is going through a rapid period of growth. 2014 saw us establish the sanctuary and build out the first phase of infrastructure - fencing and shelters to 60% of the land. This was personally funded by the two founders - Debbie and Jamie. With unrelenting demand to provide a safe sanctuary to farmed animals in desperate need, we have reached a critical point where we need to restore the remainder of the sanctuary's land to six useable paddocks. Having to turn away countless farmed animals in need as we have no useable space is, as I am sure you would agree, heartbreaking.

Here's what we are doing about it
Edna and the WPF team are embarking on a sanctuary expansion project which will enable us to have an even greater impact in the world of animals.
The expansion will allow us to exponentially grow our rescue operations saving more farmed animals in desperate need.

Our fundraising goal of $45,000 will help us establish six additional paddocks including new secure fencing and the build-out of animal shelters that can safely house a variety of animals from goats, sheep, pigs, cows to horses. These extra paddocks will enable us to provide safe secure homes for desparate farmed animals who literally have nowhere else to go.

We can't do it without you
To all of our WPF community, our loyal supporters, our friends, our families, our dedicated followers … and to all of those who just learned about us recently. We are asking you to help us expand WPF and save more lives.

Your support will help us provide farmed animals with much needed sanctuary, where they will be respected and cared for rather than exploited and abused.

We are so looking forward to you being a part of this new exciting WPF chapter. On behalf of the many animals whose lives you will save and enrich, Edna and all of us at WPF thank you from the bottom of our hearts.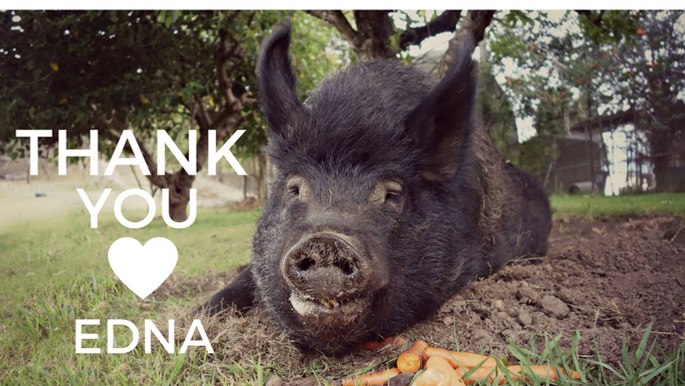 After you donate
Along with receiving our sincerest gratitude, with many of the donations you'll have the opportunity to choose an amazing perk. Please select from the right hand side. You do not have to choose a perk, you can simply donate any amount if you prefer.
If you would prefer to make a donation by bank transfer/direct deposit, please see our bank account details below. Please advise by email - [email protected] - when donation is made so we can issue a tax receipt. Thank you.
Account Name: Where Pigs Fly Farm Sanctuary Inc
Bank: Commonwealth Bank
BSB: 062 124
Acct No: 1121 5457
Description: Please enter your email address
Where Pigs Fly Farm Sanctuary is a registered DGR charity
and non-profit. All donations over $2.00 are tax-deductible.
Tax receipts will be issued via email once donation is processed.

Visit our website, Facebook, Instagram or contact us.

A huge thank you to our sponsors!