We're living in the most incarcerated moment in human history!
In 2015 it was estimated the world's prison population grew to more than 10 million people. While some regions have experienced declining rates of incarceration, the global trend is defined by continued growth. Yet for most of the general public the reality of incarceration remains invisible. It is hidden behind the half-truths and exaggerations of popular culture and the rhetoric of politicians and propagandists.



A census of the experience of incarceration.
The VoizesArchive is an international archive of video interviews with people that have been incarcerated. The voices of interviewees demystify the experience of incarceration so that we can have a sincere and transparent conversation about the prison industrial complex and its impact on communities all over the world. In order to challenge the invisibility of incarceration the VoizesArchive has the following functions:

Historical Document: The experience of interviewees is evidence of a global era of incarceration, documented for posterity and future reflection.

Educational Tool: Through collaborative curriculum development the VOIZES Archive fosters inclusive academic discussions about the international prison industrial complex.
Research Resource: Guided by the logic of the free exchange of knowledge, content is available for journalists, documentarians, and academics to download and use in their own projects.

We need YOUR support to GROW!
Your support will be used to fund the following:
$7,500.00- Produce Interviews. The VoizesArchive currently consists of 17 video interviews from 3 different countries. With your support we will double the archive's size and diversity. We will produce 30 interviews from 10 new countries (UK, France, Germany, Italy, Bosnia Herzegovina, Greece, Peru, Mexico, Chile, Egypt and Palestine. Interviews in Europe will be produced by the Voizes Team, while interviews in Peru, Mexico, Chile, Egypt and Palestine will be produced through in-cash collaborations with local journalists/documentarians and policy reform activists.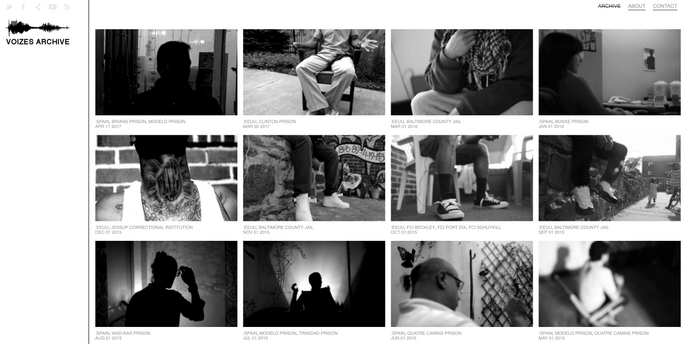 $2,500.00- Redesign Website. As an online educational and research resource, navigation of the VoizesArchive website must be fluid, intuitive, and allow for detailed comparison of keyword tags and individual question responses. The current website does not. The new website will include these capacities and an interactive map of the international prison industrial complex. In order to improve the VoizesArchive's function as a network for advocacy (criminal justice policy reform, prison abolitionism) the new website will include a new third-party submission interface geared towards promoting collaboration.
TOTAL BUDGET: $10,000.00

VOIZES TEAM

The VoizesArchive is a registered non-for-profit. The organization is managed by a volunteer staff. Since 2015 this team has been producing and collecting interviews with people that have been incarcerated. In 2016 the VoizesArchive was selected for participation in the European Cultural Foundation's 2017 IdeaCamp hosted in Madrid, Spain. In the spring of 2017 the VoizesArchive was awarded a residency at the Hangar, a visual arts center in Barcelona's Poble Nou neighborhood.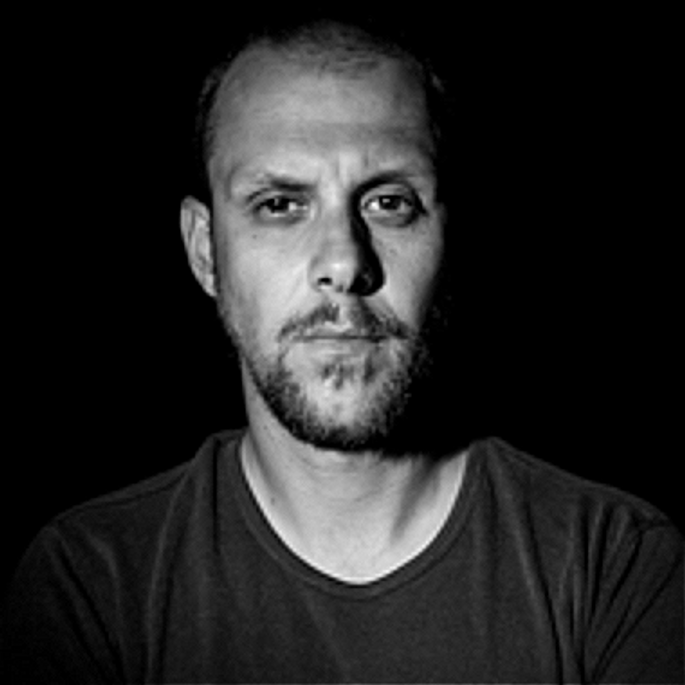 Wil Sands is an American photojournalist and documentary photographer based out of Barcelona. Wil's work seeks to challenge reductionist narratives by adding complexity and nuance to the public discourse. In 2011 Wil co-founded Fractures Collective, an independent documentary photography collective. Wil has worked with a variety of different publications including: The Washington Post, Liberation, Newsweek, CNN, The Times of London and Harper's Magazine.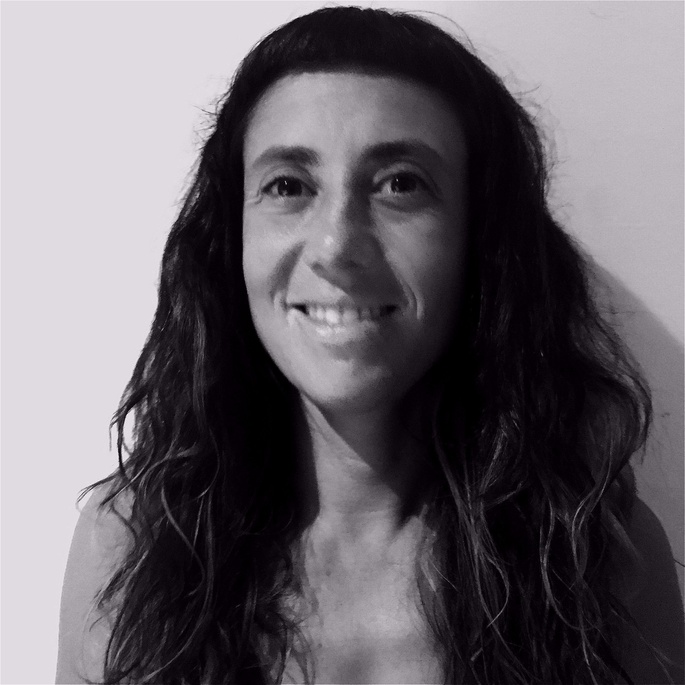 Giada Bertonelli is the founder and owner of 2DSastres Designs, specializing in unique bodywallets for traveling. Originally from Italy Giada has spent much of her adult life advocating for prison abolition in Spain. As a founding member of the grassroots prisoner book exchange collective, la Biblioteca de la Evasion, Giada spent countless weekends outside of the Quatre Camins Prison building relationships with prisoners and their families. Besides la Biblioteca de la Evasion Giada has also been active in various local, national, and international prisoner rights campaigns.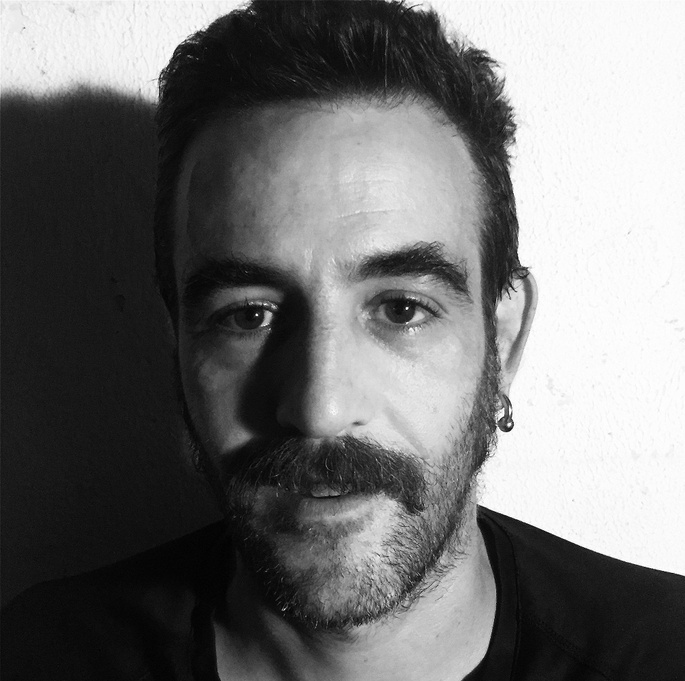 Xose Quiroga is a Galician visual artist living in Barcelona. Xose's work focuses on dynamics of power, with a specific interest in the impact of the European Union's increasingly draconian immigration policies. Co-founder of the environmental research project IMVEC.tech, Xose's work has been exhibited in a variety of museums, galleries, and festivals in Spain and internationally including MACBA (Barcelona), Cultural Center of Spain (Mexico City) or Tin Sheds Gallery (Melbourne). Xose is a collaborator with Periódico Diagonal, Setmanari de Comunicació Directa, and Situaciones art magazine, and is a lecturer in the University of Girona's Technology and Privacy Masters degree program.
¡Vivimos en el momento más encarcelado de la historia humana!
En 2015 se estimó que la población carcelaria mundial creció a más de 10 millones de personas. Mientras que algunas regiones han experimentado tasas decrecientes de encarcelamiento, la tendencia global se define por el crecimiento continuo. Sin embargo, para la mayoría del público en general, la realidad del encarcelamiento sigue siendo invisible. Está oculta tras las medias verdades y exageraciones de la cultura popular y la retórica de los políticos y los propagandistas.
Un censo de la experiencia de encarcelamiento.
VoizesArchive es un archivo internacional de entrevistas en video con personas que han sido encarceladas. Las voces de las personas entrevistadas desmitifican la experiencia del encarcelamiento para que podamos tener una conversación sincera y transparente sobre el complejo industrial penitenciario y su impacto en las comunidades de todo el mundo. Para desafiar la invisibilidad del encarcelamiento, VoizesArchive tiene las siguientes funciones:
Documento histórico: la experiencia de las personas entrevistadas es una evidencia de una era global de encarcelamiento, documentada para la posteridad y la reflexión futura.
Herramienta educativa: a través del desarrollo del plan de estudios colaborativo, el VoizesArchive fomenta discusiones académicas inclusivas sobre el complejo industrial internacional de prisiones.
Recurso de investigación: guiado por la lógica del libre intercambio de conocimiento, el contenido del archivo está disponible para periodistas, documentalistas y académicas para descargar y utilizar en sus propios proyectos.
¡Necesitamos TU apoyo para CRECER!
Tu apoyo se utilizará para financiar lo siguiente:
7.500$- Producción de entrevistas. El VoizesArchive consta actualmente de 17 entrevistas en vídeo de 3 países diferentes. Con tu apoyo duplicaremos el tamaño y la diversidad del archivo. Produciremos 30 entrevistas de 10 nuevos países (Reino Unido, Francia, Alemania, Italia, Bosnia Hercegovina, Grecia, Perú, México, Chile, Egipto y Palestina). Las entrevistas en Europa serán producidas por el equipo VOIZES, mientras que las entrevistas en Perú, México, Chile, Egipto y Palestina se producirán a través de colaboraciones remuneradas con periodistas / documentalistas locales y activistas en la reforma de políticas penitenciarias.
2.500$- Rediseño del sitio web. Como recurso educativo y de investigación online, la navegación del sitio web de VoizesArchive debe ser fluida, intuitiva y permitir una comparación detallada de palabras clave y respuestas de preguntas individuales. El sitio web actual no lo permite. El nuevo sitio web incluirá estas capacidades y un mapa interactivo del complejo industrial penitenciario internacional. Con el fin de mejorar la función del archivo como red de incidencia social, el sitio web incluirá una nueva interfaz para el envío de entrevistas por parte de terceros orientada a promover la colaboración entre organizaciones, colectivos e y personas implicadas.
PRESUPUESTO TOTAL: $ 10,000.00
Voizes Team
El VoizesArchive es una organización sin ánomo de lucro. La organización es administrada por personal voluntario. Desde el 2015 este equipo ha estado produciendo y recolectando entrevistas con personas que han sido encarceladas. En 2016, el VoizesArchive fue seleccionado para participar en el IdeaCamp 2017 de la Fundación Europea de la Cultura Europea,celebrado en Madrid, España. En la primavera de 2017 el VoizesArchive obtuvo una residencia de larga estancia en el Hangar Centro de Producción e Investigación en Artes Visuales, Barcelona.


Wil Sands es un fotógrafo estadounidense basado en Barcelona. El trabajo de Wil busca desafiar narrativas reduccionistas añadiendo complejidad y matiz al discurso público. En 2011 Wil co-fundó Fractures Collective, un colectivo independiente de fotografía documental. Ha trabajado con diversas publicaciones entre las que figuran: Washington Post, Liberation, Newsweek, CNN, London Times y la revista Harper.

Giada Bertonelli es fundadora y propietaria de 2DSastres Designs, que se especializa en bodywallets únicos para viajar. Originaria de Italia Giada ha pasado gran parte de su vida adulta defendiendo la abolición de la prisión en España. Como fundadora del colectivo de intercambio de libros con prisioneras, la Biblioteca de la Evasión, Giada pasó innumerables fines de semana fuera de la prisión de Quatre Camins construyendo relaciones con las personas encarceladas y sus familias. Además de la Biblioteca de la Evasión, Giada también ha participado en diversas campañas de derechos de prisionerss locales, nacionales e internacionales.

Xose Quiroga es un artista visual gallego que vive en Barcelona. El trabajo de Xose se centra en las dinámicas del poder, con un interés específico en el impacto de las políticas de inmigración cada vez más draconianas de la Unión Europea. Los proyectos de Xose han sido expuestos en una variedad de museos, galerías y festivales en España e internacionalmente, incluyendo el MACBA (Barcelona), el Centro Cultural de España (Ciudad de México) o la galería Tin Sheds (Melbourne). Xose es colaborador de Periódico Diagonal y Setmanari de Comunicación Directa; es profesor del Máster en Tecnología y Privacidad de la Universidad de Girona y miembro fundador del proyecto IMVEC.tech.