Every year women and men, girls and boys are trafficked to, from and through the Baltic Sea Region for the purpose of sexual, as well as labour exploitation.
It is through raising awareness and collaboration between governments, NGOs, the private sector and activists that we can counteract this phenomenon.

The need for support
Trafficking is complex, and unfortunately even today support for victims beyond the basics remains scarce. The women, men and children, who are trafficked, all have their own story, which means their needs are varied. Recovery from trauma and exploitation takes time and rehabilitation can sometimes be difficult. With public money only going so far, it is through the goodwill of all of us that we can make their journey a little less strenuous.
About the Swedish Civil Society Platform against Human Trafficking
The Platform is a human rights based non-profit organisation focusing on combatting human trafficking, restoring the dignity of victims and strengthening their human rights. The members of the Platform are a collection of human rights based NGOs with a varied focus and target group. Together they offer the whole chain of assistance; identification, first aid, medical care, clothing, support, legal advice, trauma treatment, long-term assistance, safe return and integration.
Read more about the Platform´s National Support Programme at www.manniskohandel.se



How you can help
At this time of the year when the season turns cold and dark, warmth and generosity can become harder to come by. Small contributions hold more value and worth. Every contribution will go towards improving the level of support and provision given to victims of trafficking.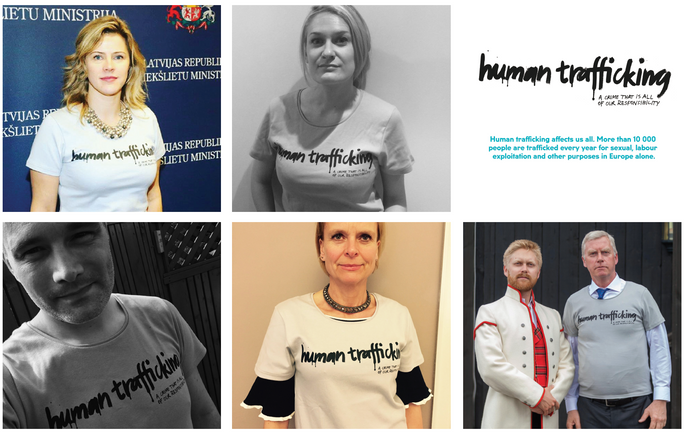 This campaign has been initiated by the Council of the Baltic Sea States (CBSS) during its Swedish Presidency, in connection to the Baltic Sea Counter Trafficking Award & the campaign "Human Trafficking - A crime that is all of our responsibility". The CBSS Task Force Against Trafficking in Human Beings has been working with protective and preventitive measures against human trafficking since 2006. Read more about their work at www.cbss.org