We love our local students
AAF Spokane is incredibly lucky to have students so involved in our organization. There's so much fresh talent constantly pouring into our community and investing deeply in our industry. That constant influx of new ideas and energy is something we all benefit from.
They deserve our support
While these students are working hard to get good grades and build work for their portfolios, they are also making connections, volunteering, etc. Between class, homework, and extracurriculars, they're likely spending more than 40 hours a week working without pay—and paying thousands to do it. We have it in our power to reward their achievement and ease the financial burden.
Enter... TMR Scholarships
That's why each year AAF Spokane gives out $1000 scholarships to deserving students—as many as we can raise funds for—in honor of Toni M. Robideaux.
Many of our scholarship recipients have gone on to become even more deeply embedded in Spokane's arts and advertising community—even starting agencies of their own! These scholarships are an investment in a vibrant arts community, and the continued growth of our local industry.
For more details about scholarship requirements and to see a list of past winners visit our TMR scholarship page.
Join us in supporting our students!
Every $1000 raised is one more scholarship we can provide to a worthy student. If we all just gave $5 — one morning's coffee — we could give a lot of scholarships to deserving students.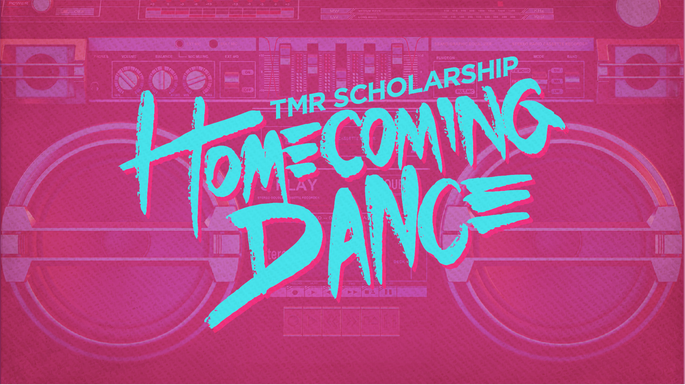 Did someone say Homecoming Dance?
We did! We couldn't do this without having some (more) fun along the way. We plan to close out our campaign in style, with a Homecoming Dance for adults! Many of our perks are specifically designed to be redeemed at the dance (and some include a free ticket).
Register here for the TMR Scholarship Homecoming Dance, and start picking out the perfect thing to wear.
Thank yous!
We would like to thank the following sponsors and underwriters who have already made contributions to the TMR Scholarship Fund, our campaign perks, or the TMR Scholarship Homecoming Dance.