The Hands Up Project has grown massively in the two years since it started. Each week a total of almost 400 children in Gaza, the West Bank, and Zaatari refugee camp connect online for their weekly session with volunteer teachers and classes around the world for storytelling, drama and English language learning activities.
We now have a large pool of over 30 volunteers around the world ( from Armenia, Belgium, Brazil, Italy, Jordan, Pakistan, Russia, Spain, Turkey and the UK) who give up an hour of their time each week to tell stories and teach English to disadvantaged children in Palestine and Jordan. We have also arranged live link ups between children in Palestine with children in Brazil, Spain, Russia and the UK.
We now have our own UK schools link up person, Iwan Kusha, a brilliant storyteller and youth worker, who works directly with UK schools to establish more links with children in Palestine.

We maintain a blog ( http://handsupproject.org/ ) for teachers where we do a fortnightly posts discussing a different aspect of the sessions, with a short video of an activity. Teachers who work in these contexts can download storytelling material that we've written for use in their own classes, and can take part in the lively discussion that takes place in the comments after each post.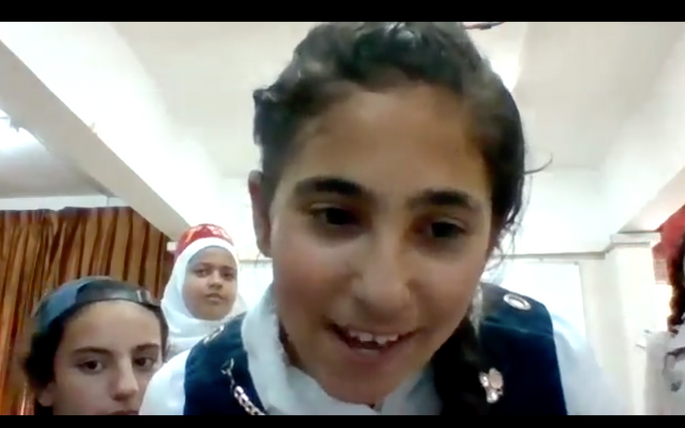 And we're very excited to announce that we've launched a play writing competition for any children in UNRWA or Ministry of Education schools in Palestine. The winners of the competition will be invited to perform their play face to face at the first Hands Up Project conference which will take place in London on March 24th 2018.

We need to raise £7000 by Xmas to pay for the flights and the visas for the winning group. We're very grateful for your support.