Slavery Happens in Qld!
We are opening a Survivor School in Qld for victims of slavery and this campaign is to raise some funding to help victims recover.
We are half way through this campaign and due to some generous private donations we have already received we now need less than we originally asked when we started this campaign. This campaign is the seed funding we need to help us raise awareness and change lives.
Below are the details if you haven't already seen them!
Thanks so much for supporting and sharing this campaign,
Sally
Hi,
My name is Sally and I started the Freedom Hub 4 years ago to stop this horrendous crime of modern slavery happening in our country. How can this possibly be happening in a place as amazing as Australia? Yes it's happening in Eastern Europe and Asia where poverty and desperation leads people into all kinds of situations, but here, in the "lucky country"? Just not acceptable!
Week in week out, I look into the eyes of people who have had every bit of their confidence and self worth stripped from them.
One of our recent survivors had been a successful manager in her country with 60 staff under her. She wanted to improve her hospitality skills, so she saved up to study in Australia. She found a job online but when she arrived, she gave her passpot to her employer to "sort out her problems with her visa", then found herself trapped. Her 'accomodation' was a mattress in a garage, her wage was nothing, the abuse was horrific.
Running for her life; she was found by some helpful Aussies and is now in the hands of our court system. Too fearful to leave her refuge, she became depressed, anorexic and didn't bother to get out of her pyjamas all day. With our help, she slowly rebuilt confidence, slowly attended more and more of our classes. After 6 months I found her a job with a "safe" friend (small business). Now while she continues to wait for her trial, she is earning money, learning the skills she came to Australia to learn and saving up to go home once it is all over.
Human trafficking and slavery happens within Australian borders.
A team of dedicated volunteers and I, work hard to fight this crime and help people who have experienced it. We partner with businesses and people who want to fight to end global slavery. Our registered charity has been operating succesfully in Sydney for nearly four years and helps o average 30 vicitms a year.
We run a Survivor School to help victims and we run a Cafe/Venue to fund our Survivor School.
Sydney is making a difference in the lives of many victims .........
But Slavery is also happening in Queensland.
FORCED LABOUR is happening on farms throughout QLD.
SEX TRAFFICKING increases in cities hosting a "games" because organised crime moves in and they sell people for profit.
Local police are already reporting an increase in illegal brothels on the Gold Coast in preparation for the Commonwealth Games. (read the article linked)
We can't sit still and watch this happen. We have been asked by many GC local businesses to expand the Freedom Hub and establish its operations on the Gold Coast, ready to help victims of this crime.
Here's what we will be doing about it....
The Freedom Hub Qld will be a place where people who have experienced this horrific crime can find help. Survivors will be given the help they need and when they are ready to work again, they will be part of our Survivor School and prepared for the workforce.
Our Survivor School offers trauma informed care, with one-to-one mentoring, classes and practical application - not just theory. It works because survivors learn faster in a small class, they feel valued, and their confidence is reestablished. Survivors are accelerated into a position of success. The Freedom Hub will help survivors stay motivated & seek opportunities to live a life of freedom, by offering work experience and employment pathways, setting them up to have another go and not lose heart. Oh and by the way, we won't being going anywhere after the games. We will be in Qld for the long haul working to support child brides, fruit pickers, factory & hospitality workers - modern slavery happens in all these industries.
The Freedom Hub Café will be on the Gold Coast and be a place where locals can enjoy healthy, ethical, slave free, fresh food and amazing ethical coffee knowing their money is making a difference.
100% of profits support the administration of the school and cause, so donations can directly help survivors get their life back.
"Small change, Big effect"
I love to ensure food is sourced locally whenever possible and always check to ensure there is no slavery in the supply chain. All staff will be paid full award wages and I search out suppliers that will partner to fight the crime of slavery in Australia. This is how it has worked so far in Sydney so lets continue working on the Gold Coast!
You can join in and help this happen:
Ok, so we are aiming for $10,000 seed funding, to kick start this life saving venture.
Donations from $2 and above are tax-deductable if you want to help raise the funds, but if you don't need a tax receipt, we've also got some awesome perks for you.
Here's some of those amazing perks for supporting us:
If you don't need a tax receipt then we will give you these gifts as a token of our appreciation....
Give $19 & we will send you an invite to our cafe when it opens and send you updates on our survivor school.
Give $29 & we will give you some of our Australian sourced herbal tea.
Give $49 & we will give you one of our amazing ethical soy candles.
Give $69 & you will receive a personal invitation to preview the cafe before opening and receive progress updates on the cafe and Survivor School plans along the way.
Give $89 & you will be invited for a lunch for two at our new cafe/venue.
Give $125 & you will be invited to a private VIP lunch with me, the founder, Sally Irwin. Learn more about the issue of modern slavery in Australia & plans we have to fight it on the Gold Coast. (limited numbers)
Give $200 & you will be invited to a preview of the cafe, progress updates, AND an invitation to our VIP & Media Opening Party. (Limited numbers)
Give $400 & you will be invited to preview our cafe, receive progress updates; PLUS an invitation to both our VIP Opening Party and a private lunch with VIP Sally Irwin and our ambassador Peter Cousens known for his lead roles in Phantom of the Opera and Les Miserables.
Give $1,000 & you will receive all of the above, plus your name & pic on our Hall of Fame Founder Wall in the cafe. History in action.
Also please let your friends and family know .... any business that donates $10,000 or more will be listed on all our promotional material as a partner* of the Freedom Hub Gold Coast and their donation will be matched by another generous donor.
(*aligning with our fair work values and anti slavery stance)
We have plenty to do to stop this crime in Australia and feel compelled to make a stand in Qld so we can help fight this crime during this important event.
With your help, we could actually do it! Let's see what is possible,
Sally xx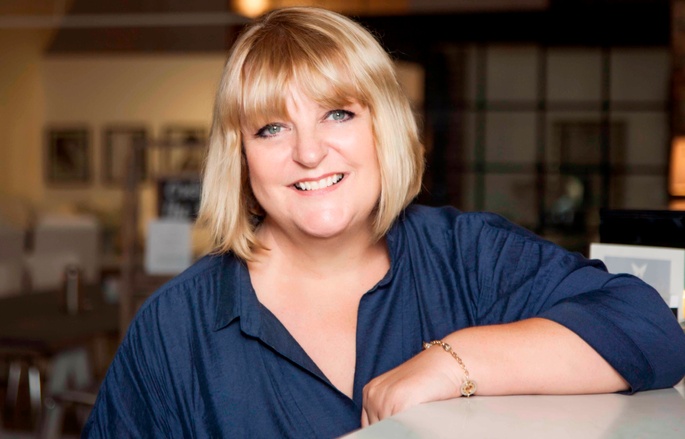 Sally Irwin (founder)
website: www.thefreedomhub.org
facebook: www.facebook.com/freedomhubGC
facebook: www.facebook.com/freedomhuborg
insta: www.instagram.com/freedomhuborg
Our Sydney cafe: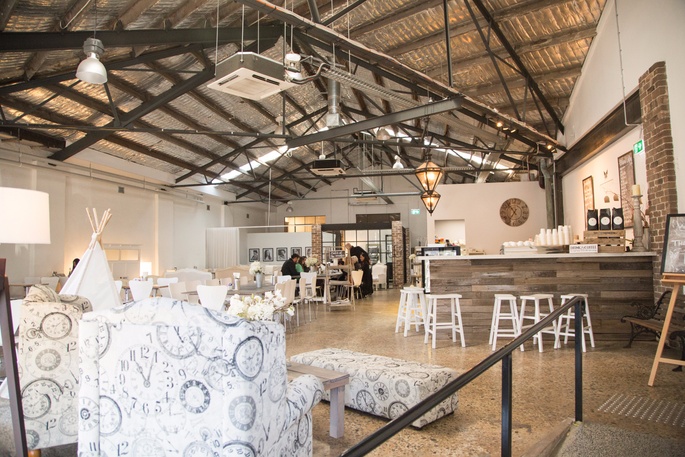 See more pics of our venue/cafe: