tea & thread: portraits of Arab women far from home

"Lord, please send us back to our countries safe and sound. Reunite us with our families, our offspring, and loved ones. Make Syria as safe as it used to be, and restore my country to the rest of the world." Amen. Layla, Jordan 2016

the crisis: Over the last 5 years alone, millions of people have been displaced by war and conflict in Syria and other Middle Eastern countries. The statistics and images reaching the rest of the world are overwhelming and devastating. Refugees fleeing instability and violence wait in relatively safe but poor conditions in nearby countries. Some pray to return home. Some attempt the dangerous and at times fatal journey by land and sea to Europe, while others wait for visas that will grant them asylum in Western nations.

the project: A book titled tea & thread: portraits of Arab women far from home—A collection of stories, Middle Eastern recipes & traditional handicraft projects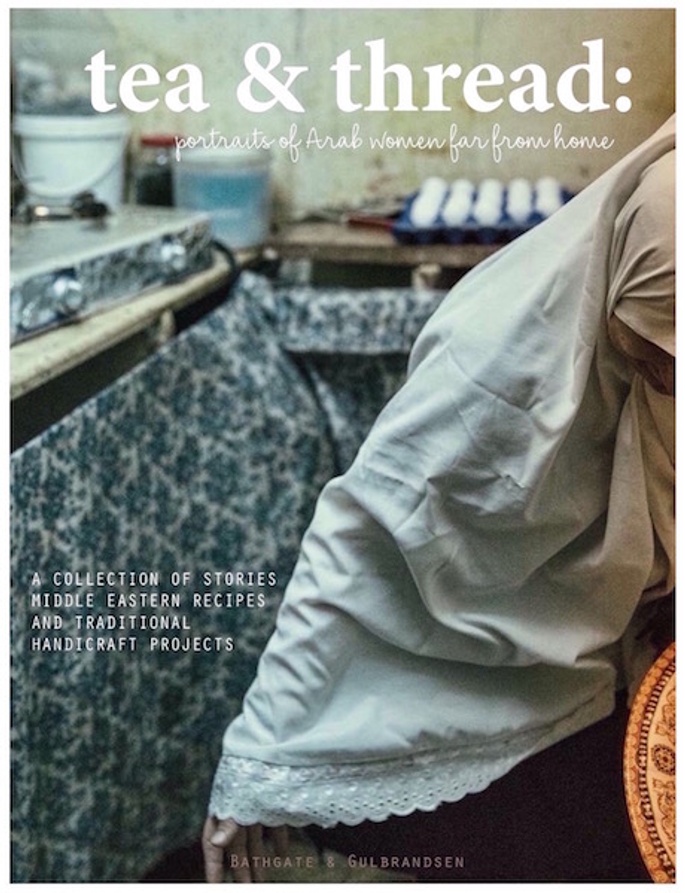 The book provides a collection of first-hand stories from 20 women who were forced to flee the violence of their home countries. Our beautiful, full-colour photo, 200-page book will enable you to connect with these women as they tell their stories and share tasty traditional Middle Eastern recipes and exciting craft projects.

the purpose: We want to introduce readers to the real, living, breathing faces of this crisis, a crisis that is impacting the entire world. We want to encourage a merciful and compassionate response to refugees coming to Western countries and to advocate for and empower vulnerable refugee women and their families. By providing readers with personal and cultural insights into their lives, we hope to trigger interest in Arabic culture and people, which will in turn challenge attitudes, hearts and minds; start conversations; and kindle compassion and action. We want to help readers engage with the story-tellers in a tangible way, over a cup of warm mint tea or hot oven-baked flatbread with creamy hummus!

Profits from the subsequent sale of the book will be gifted to humanitarian organisations working directly with Arab refugees in the Middle East.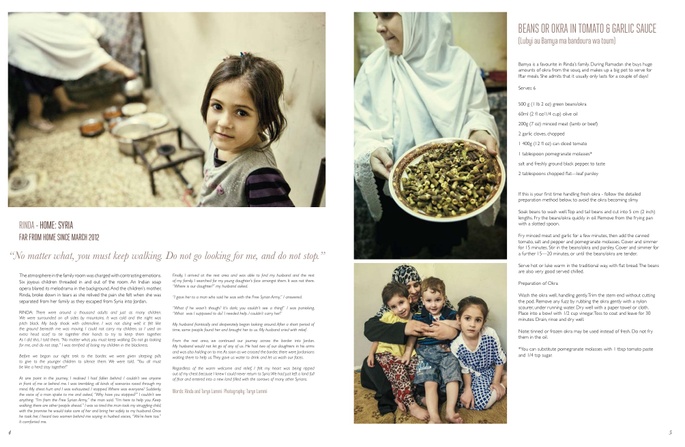 (click image to enlarge)
the compilers: Katrina Gulbrandsen and Sally Bathgate--We have been living and working amongst these women displaced by conflict and war in the Middle East. We and our collaborators know these women personally. We've sat with them, listened to their stories, cried with them for their losses, enjoyed meals with them and learned their crafts. They are remarkable women and we want to share with others what we've experienced. We are working in collaboration with numerous fabulous volunteers in the Middle East and beyond to make this project a reality.
you: The book is currently in the draft stage, with publication expected for early 2017. We are hoping to raise $25,000 for the project. Your valuable donation will help pay for production costs: interview translation, graphic design, printing, and shipping.
If you kindly donate to this fundraiser, we will let you know as soon as the book is available for purchase (your donation is not a pre-sale order, but a gift to help reach publication). Donations are received and managed by Anglican Aid on behalf of this project.
Please help us. We can't give these women back their homes or countries or the lives they had to leave behind, but we can give them a face and a voice.