Democracy For Sale?
The March 2018 Tasmanian state election saw an unprecedented amount of undisclosed money spent on promoting the Liberal Party. The advertising dominated newspapers, TV ads, billboards and placards across the state. The obvious source of this massive injection of funds was hidden behind the weakest political donation laws in the country.
It appears gambling lobby groups bought our democracy, at the expense of our most vulnerable citizens. During the election the Liberals refused to disclose any details of these huge donations. To what extent did powerful corporate interests bankroll the Liberal Party? Why won't the Premier answer our questions?
During the Tasmanian 2018 election the Liberal Party:
Took hidden dollars from the gambling and pokies industry to promote their agenda;
Secretly granted an exploration licence for an un-approved cable car up the face of Mt Wellington;
Covered up a mass fish kill of 1.3 million salmon in Macquarie Harbour and
Did a secret deal with the gun lobby to weaken our firearms laws.
---
We Deserve Answers
On 13th June 2018 this group sent a detailed letter to Premier Hodgman raising a series of important and significant questions arising from the Liberals' conduct during the March 2018 election.
Those questions related to secrecy surrounding funding arrangements, promises made to lobby groups, the failure to release policies before the election, and manipulation of the State Service to conceal information.
The Premier's responding letter from 23 July, fails to address our concerns. It fails to respond to the core claims of secret arrangements, concealment and deals. His letter leaves every question unanswered; it leaves every deal and arrangement unexplained. It leaves our community in the dark.
This is a corruption of our democracy that should concern every Tasmanian, no matter whom you vote for.
The state of the democratic process in Tasmania is under significant threat, as politics is no longer a challenge of ideas, but a marketing contest where the biggest spender wins.
Tasmania has the weakest political donation laws in Australia. If we want an
accountable democratic process we need to change these laws and change them NOW.
---
Help Make Tasmanian Politics Accountable
The best way to fix Tasmania's political donation laws is to launch an independent inquiry. We have the will and expertise to do so, we just need the funding.
We are seeking funds to cover the following costs associated with the Inquiry:
A Community Consultation process
Costs for Legal experts
Venue Hire for Inquiry
Production of a Findings and Recommendations Report
Our Inquiry will:
Identify the major donors to the Tasmanian Liberals which paid for the flood of advertising;
Demand answers from the Hodgman Liberal government over its sources of hidden funding and its undisclosed policies;
Allow the community to have their say into potential corruption by calling for submissions and for whistle blowers to come forward;
Produce a list of recommendations including changing our weak political donations laws and
Investigate the actions of the gambling and gun lobby groups who secretly wheel and deal with our politicians.
PLEASE donate today and SHARE
---
Who Are We?

We are a group of concerned citizens defending our precious democracy. Our Inquiry comprises groups and individuals dedicated to:
promoting ethics and transparency in politics
controlling the gambling

industry's influence

protecting

kunanyi / Mt Wellington

monitoring

marine fish farming and protecting our seas

effective gun control in Australia and
strengthening Tasmania's political donations laws.
HELP Defend Tasmania's Democracy.
PLEASE DONATE Now.
In defence of our children's future,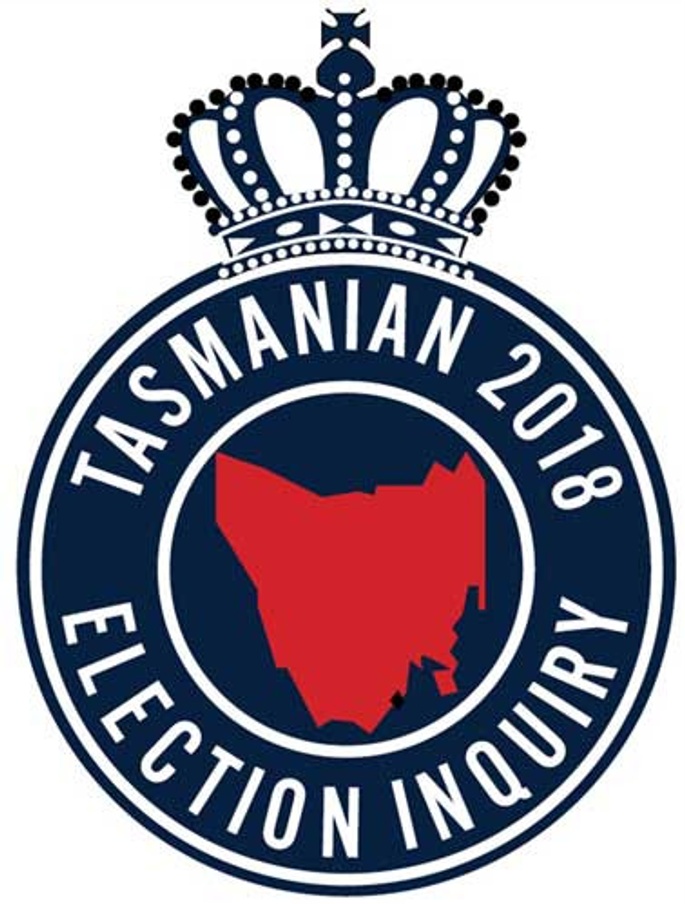 ---
Roland Browne

Gun Control Australia Inc.

Email: [email protected]
Amanda Sully
Democracy Advocate
Email: [email protected]
Pat Caplice
Rein in the Pokies
Email: [email protected]
Lou Sales
Residents Opposed to the Cable Car (ROCC)