Out of respect following the passing of Anita in a drag racing accident, we will not be promoting the Take-A-Stand Bully Prevention Playing Cards or this School Fundraiser until further notice.
We will leave the cards available for purchase at the Girls Torque Online Store, and the crowdfund campaign will be left open to finish in a few days. We were honoured to have Anita Board as part of our Bully Prevention Campaign.
Thank you all for your help in the promotion so far.
If you would like to donate to Anita's family ... https://www.gofundme.com/anita-board
Race In Peace Anita



---


Are you against Bullying?
Then you are in the right place!
Bullying is an increasing problem in our schools, neighbourhoods, families, and communities.
Are you too scared to stop it
when you see it?
Even though 1 in 6 kids are bullied at school, and nearly 87% of these occasions are witnessed by their peers, kids still don't know what to do to stop it from happening.
We are providing the right tools.
With the help of some inspirational racer girls, Girls Torque and Kidzucate have created a collectible series of playing cards (http://www.girlstorque.com/anti-bully-card-album), each with an empowering message against bullying. We hope that armed with knowledge and awareness, more kids can take appropriate action to break the chain of bullying and other forms of abuse and neglect.
You can help spread the word.
Because Grade 5 are the worst offenders, we aim to get a set of motivational playing cards out to every grade 5 class in Australia.

But first, we'll start with Perth ...
(because that's where Kidzucate is based.)
How many kids do you want to help?
$5 = Arms 1 kid against bullies
$100 = Arms a whole classroom against bullies.
$2000 = Arms an entire school against bullies.
---
A joint project by
---
Shirt Size Charts
Women's Scoop Neck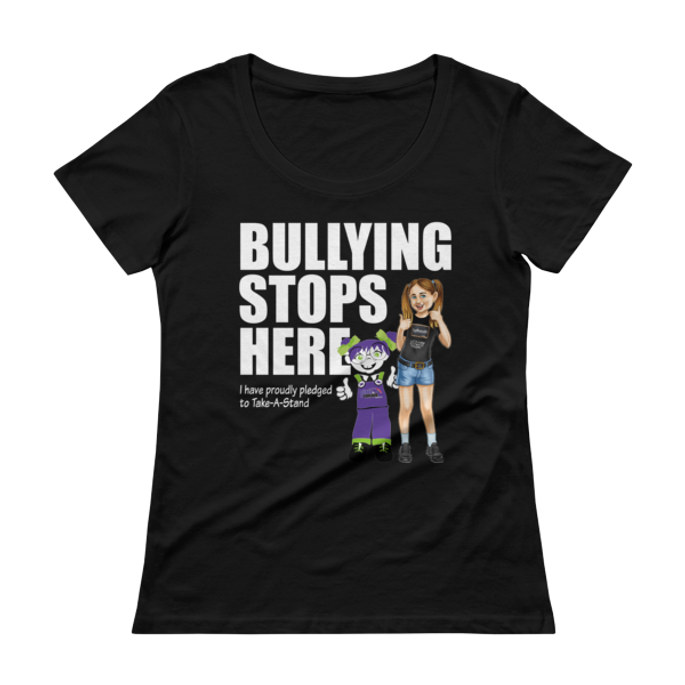 Women's Racer Back Tank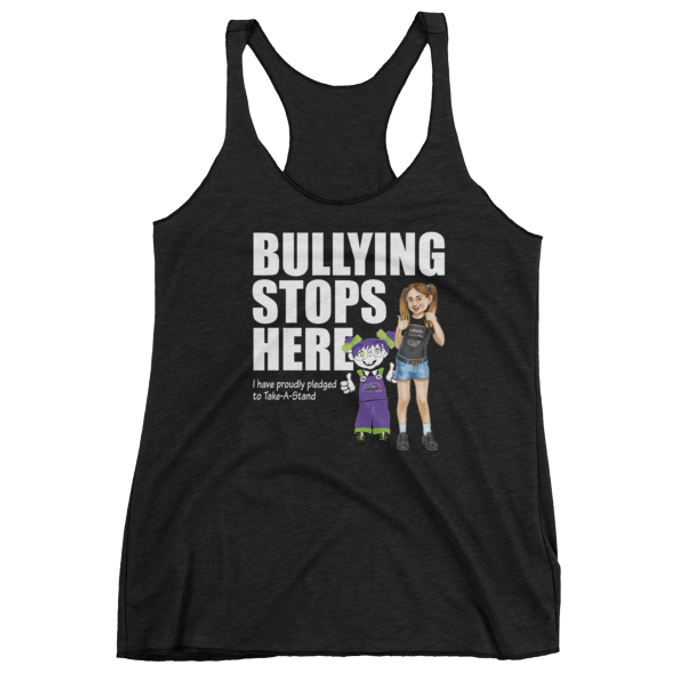 Unisex T-shirt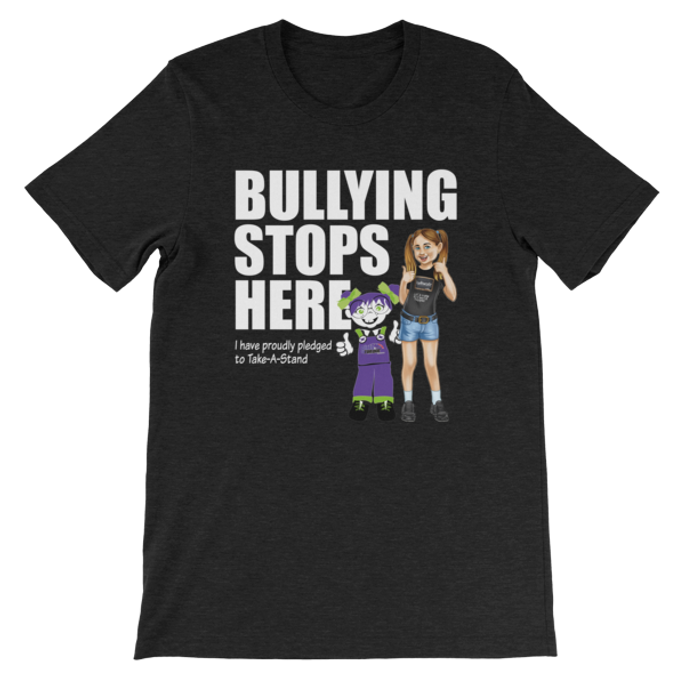 Kids T-shirt