Some context...
"I alone cannot change the world, but I can cast a stone across the waters to create many ripples"
- Mother Teresa


We often forget how good we have it. From riding a wave alongside a pod of dolphins in pristine oceans to looking out upon an endless sea of stars, Australia is truly the lucky country. A land (relatively) untouched by human development, where remnants still remain of what life was like before we trashed it.

In many places around the globe healthy rivers and oceans are a long-forgotten fantasy. Ancient history passed down by grandparents who remembered a land where streams flowed clear, fish were in abundance and blue skies and clean air were taken for granted.

I've been lucky enough to travel the world and work on projects that aim to protect life and reverse the insatiable and unsustainable development that seems to be plaguing our planet. The more that I've travelled, the more that I've noticed that almost every place on earth has two things in common: heart wrenching poverty & overwhelming pollution, that's seemingly out of control.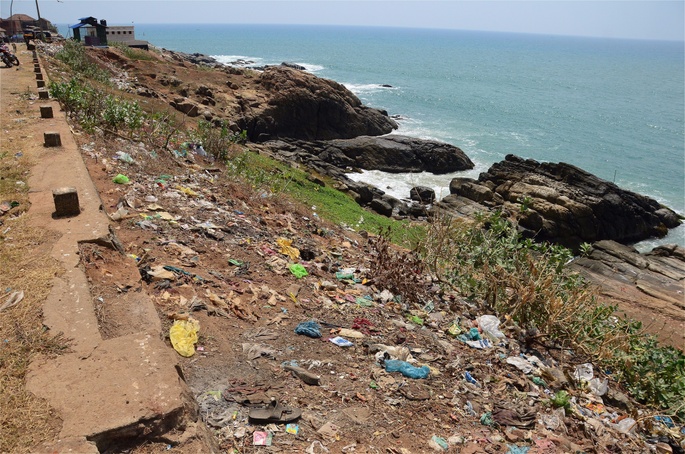 I've seen rivers choking on trash, children drinking from estuaries next to pipes from their neighbours' toilets and oceans so devoid of life that fisherman haul in more plastic than seafood. It's a dire, stark and sobering reality in a world far removed from the luxury that we have back home.

---
The Problem...


Have you ever wondered what it would be like to wake up every morning to a thick haze of plastic smoke, mountains of rubbish on your doorstep, not enough money to feed your family and the knowledge that your line of work is contributing to the destruction of your children's future and the future of your region?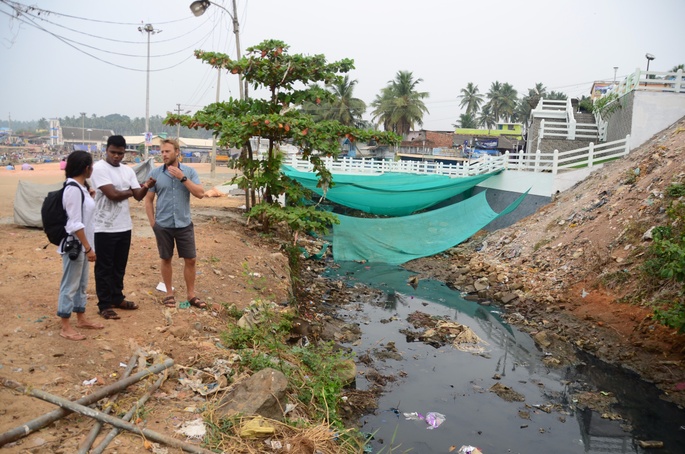 In Vizhinjam in southern Kerala (as in many developing countries around the world), mountains of trash, constant burning of plastic, over-fishing, illegal dumping, sewage and chemical runoff and no regulations have meant that estuaries, oceans and marine life don't stand a chance! Kovalam, just around the headland from Vizhinjam is a tourist hotspot, however it seems that even the tourists are oblivious to the plight of the environment and the local people here.

Communities such as these are the forgotten places. They're the places and people that the world has given up on. They have no voice because those in charge don't take their concerns into consideration and because for too long we've taken for granted that this is just the way it is.

This region is home to some of the most biodiverse marine ecosystems in the country. It wasn't always this way, just decades ago nature in this region thrived. We believe it can bounce back.

If we can create change here, we can do it anywhere!

---
So, what do we do about it?
"Unless someone like you, cares a whole awful lot, nothing is going to get better. It's not."
- Dr. Seuss

Our Marine Conservation Masterplan© is the culmination of over 6 years of working in Australia, Japan, Brazil and other remote locations around the globe, realising the problems, living with the locals and learning from our experience to develop realistic, long-term solutions.

It's an ongoing, in-depth strategy to re-shape a region of southern India that has been absolutely decimated by pollution, trash, over-fishing and the fact that local problems have been ignored by those who have the power and resources to solve them.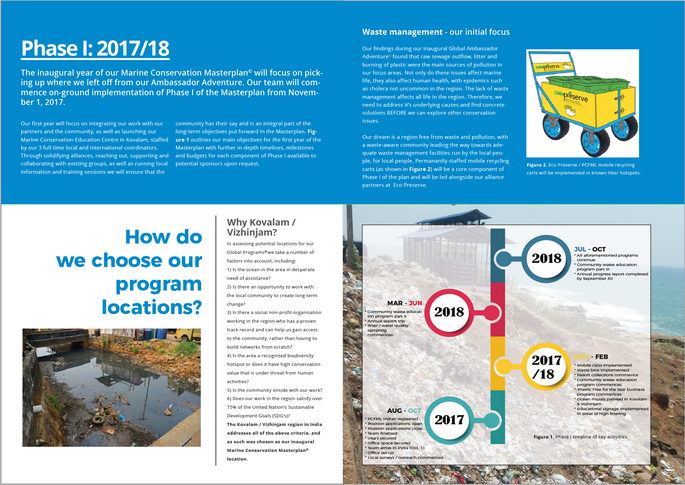 Starting with education, training, community discussions and simple waste-management solutions run by the local community for the local community, we'll work toward long-term strategies to create positive change step by step. The project will rehabilitate local estuaries, ensure an end to the burning and direct dumping of waste and re-skill the local fisherman and community members living below the poverty line to make a fair living in waste management, eco-tourism and other ocean friendly industries, which conserve the ocean rather than exploiting it.

Long-term, the Masterplan will introduce the first recycling and waste management facility to the region and introduce strategies to mitigate the impacts that trash, raw sewage and effluent is having on the ocean. It will also commence research into the state of fisheries in the area and determine long-term solutions to bring life back to the sea before it's too late.

You my friend, are the difference. You have the power for immense good. You don't need to be an activist, you don't need to be a scientist, you don't even have to step outside of your living room if you don't have the time to.

Your donation makes ALL the difference. Without the funding, our ideas can't become a reality. Instead of buying that case of beer, that new dress or even that second cup of coffee, spare a thought for the kid who only has access to one meal a day or the turtle who's literally choking on human waste. All and every donation makes an enormous difference and takes this project one step closer to becoming a reality.

Imagine if our 6,500 strong social media following donated just $50 each? We'd have $325,000 to kick-start this project! That's enough to build our new waste management centre and employ 20 local staff!

We hope that our inaugural, long-term Masterplan for this region can be replicated and taken to other countries across the globe. We already have our sights set on Brazil as our second Masterplan location, but let's not get ahead of ourselves...

---
Here's some unique perks for supporting us that will change your world and how you perceive it...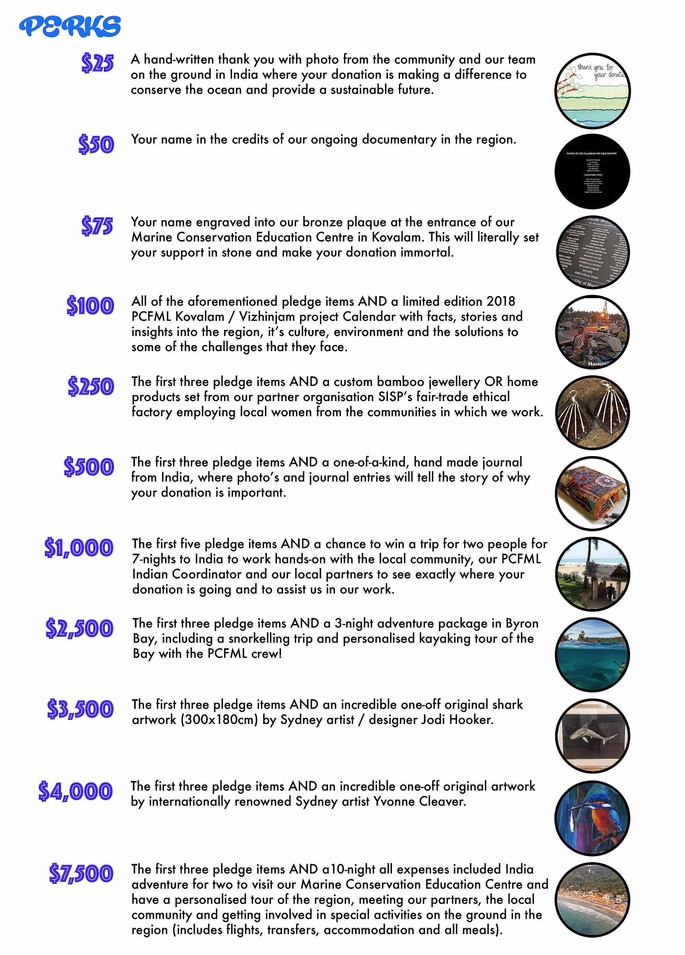 ---
We need $25k to kick-start our project and build our Marine Conservation Education Centre in the region...

Want to know why we need your help and how your donation and championing of this cause will make a difference? Read on...

$10 - 100 biodegradable bamboo spoons for a street vendor on Lighthouse Beach in Kovalam. Rather than trashing the beach with the current single-use plastic spoons that then get washed away with each incoming tide, these alternative products will save the life of countless turtles for only $10! The plastic spoons below were collected in a 50cm radius on Lighthouse beach :(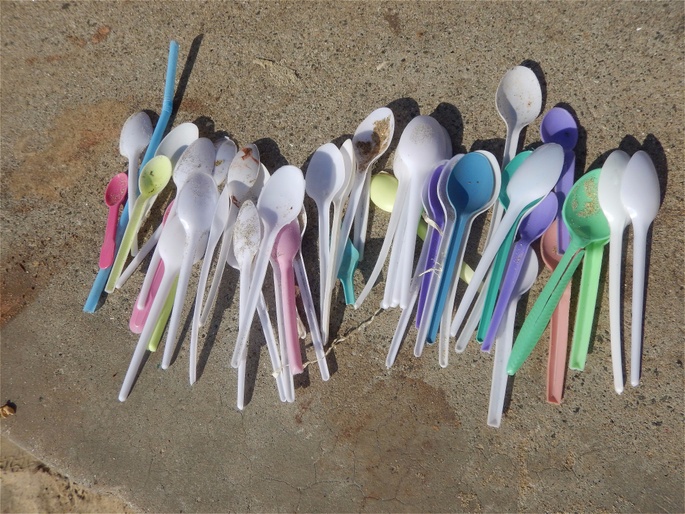 $20 - Ensures a beach cleaning kit for our partner organisation SISP to run clean-ups with the kids, with all plastics being returned to the SISP recycling bin that we implemented and decorated with the kids during our Global Ambassador Adventure;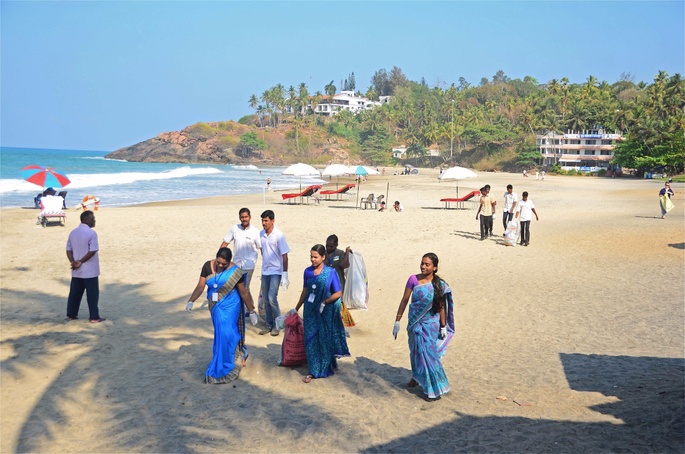 $50 - Provides a multiple stream recycling bin for a family in the slums of Vizhinjam where sewage runoff, burning and dumping of plastic and chemical runoff is literally choking the oceans and making the community sick from preventable diseases like cholera.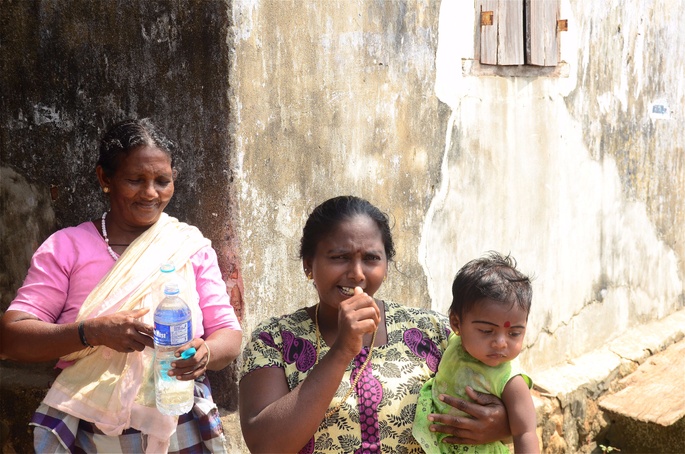 $100 - ensures an education OR training program for the local community to teach them about the impacts of waste and the basic steps that they can take in their everyday lives to reduce it. Did you know that many people we spoke to in the community believed that plastic biodegrades when it enters the ocean?


$300 - Provides one month of full-time employment for a local community member living below the poverty line to operate one of our mobile recycling carts.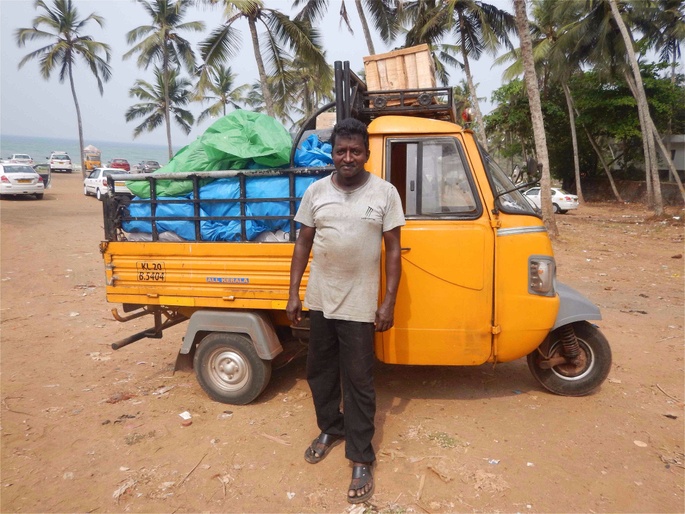 $500 - Allows us to build one of our Mobile Recycling carts with our local Alliance partner Eco Preserve. The carts will be operated by locally employed PCFML / Eco Preserve staff who live below the poverty line. These carts wil be monitored by a local staff member from sunrise to sunset 7 days per week, ensuring that all waste is disposed of correctly and that there is no cross-contamination occuring.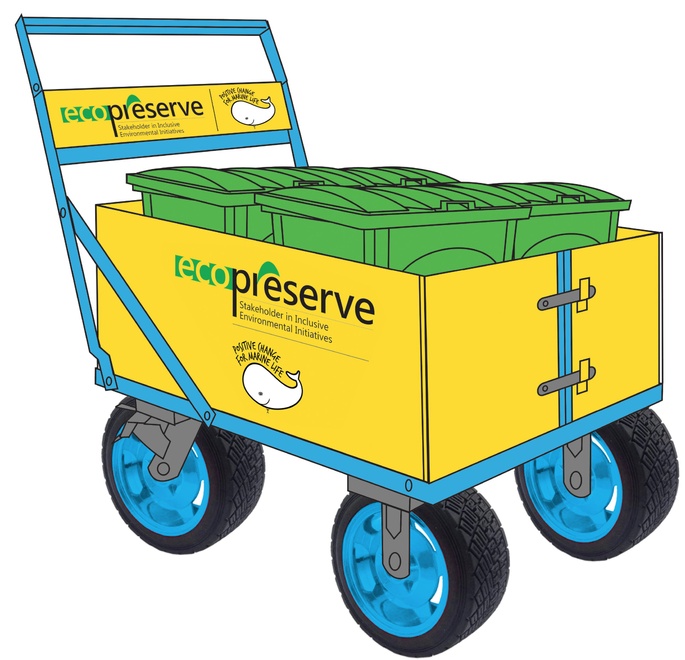 $1,000 - ensures an entire school has access to ongoing marine conservation and waste management education programs, designed to allow the kids to lead their own projects and become stewards for the ocean and their community.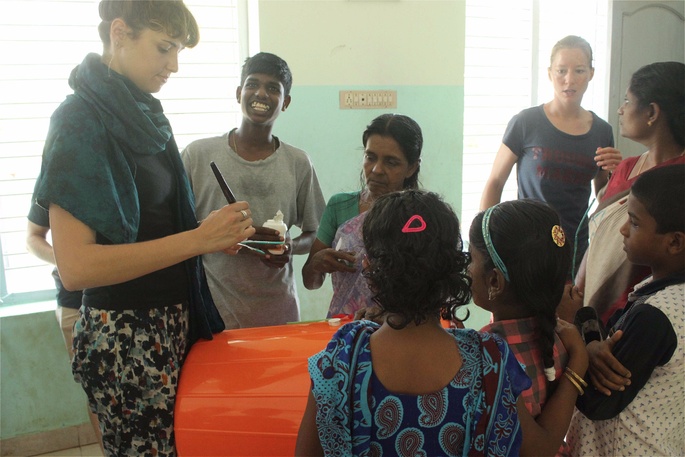 $3,000 - ensures that our Marine Conservation Education Centre can be furnished, re-fitted and opened in November this year, providing a free hub for local environmentally focused groups, students and the local community to develop programs to shift the pollution epidemic in the region (as seen by the photo, clearly there is still some work to do!).


$5,000 - helps us turns this...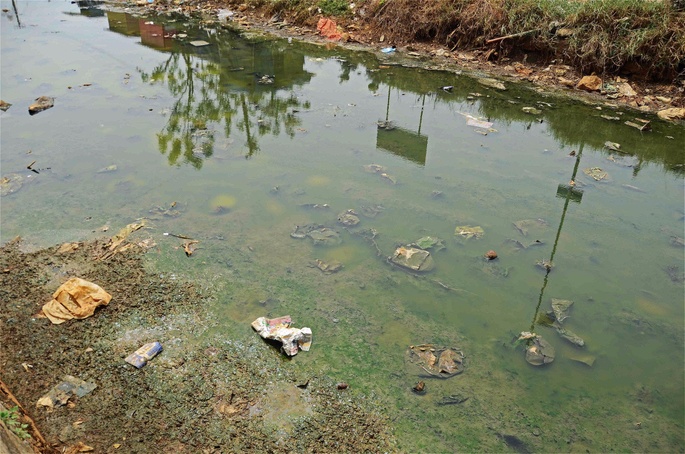 back into this...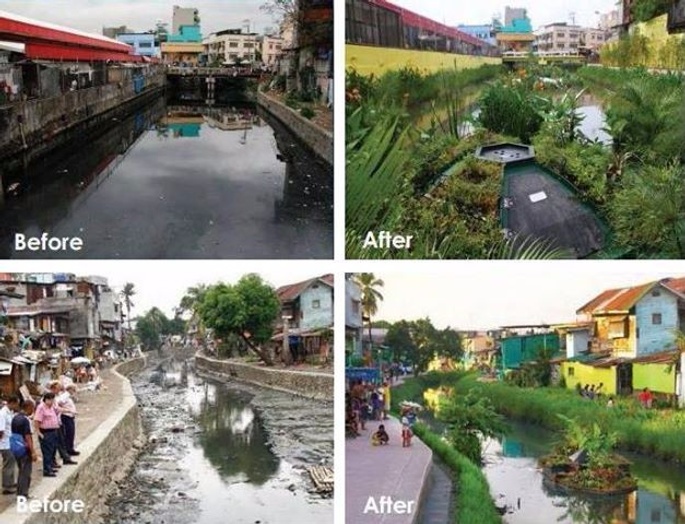 While providing training, education and buffer zones along each 2km section of these polluted estuaries as we rehabilitate.

$10,000 - Gives subsidies to 25 businesses to be a part of our 'Plastic Free for the Sea' campaign to transition to zero single-use plastic and implement bamboo straws, re-usable cutlery, bags and containers. These will be designed and made by our partner SISP's fair-trade factory, which employs local women from below the poverty line and sources local, sustainable materials like cocunut shells for their products.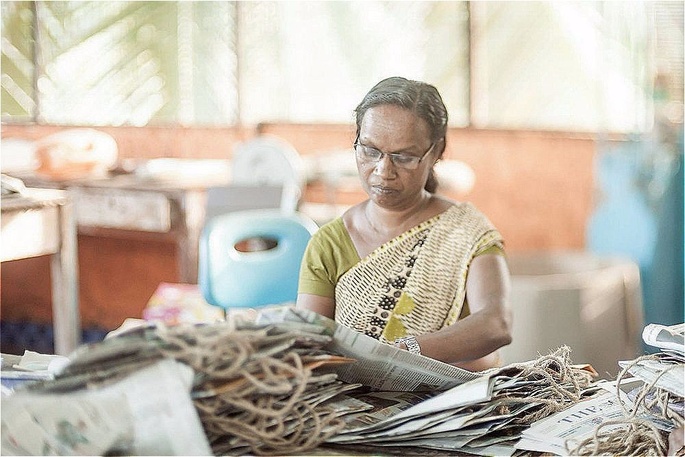 $20,000 - ensures that we can fit out some killer garbage trucks with our Alliance partner Eco Preserve. The first of their kind in the region, they'll collect multiple waste streams and dispose of them using the best methods currently available...if you help us reach $50,000 these methods will be much, much better!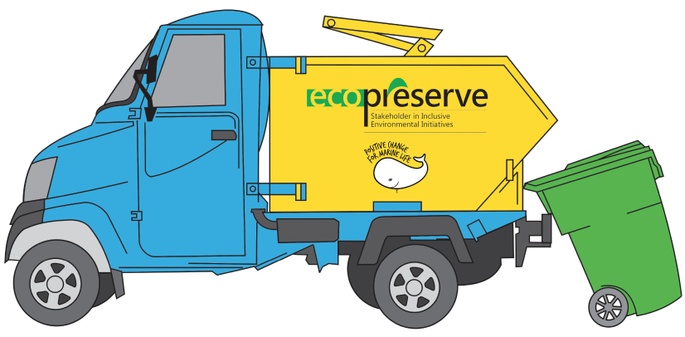 $50,000 - launches the regions first-ever glass, paper and plastic Recycling Centre which will aim to employ hundreds of local people from the slums of Vizhinjam and pay them a fair wage, training and ongoing opportunities in an ocean friendly industry. (PS The model below is our 5 year goal, the first centre would be a lot simpler than this).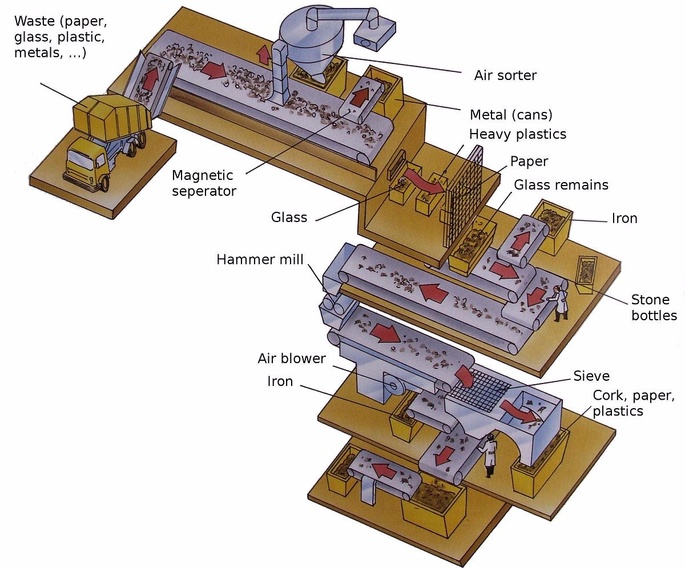 ---
Why are we working in India?
"Saving our planet, lifting people out of poverty, these are one and the same fight"
- Ban Ki Moon
International projects are difficult to manage for a variety of reasons. After many hard years of work for Positive Change for Marine Life and a few years' break from working on our international projects, we were finally at the stage that we were ready to take our projects back to the developing world and create what had initially inspired us to form.

When seeking a program location there was a variety of criteria that we used to ensure that our programs woule be a success. The first was the obvious, is the ocean in dire need of assistance? The second, was there an inspiring social NGO on the ground in the region with a proven track-record of success? And the third, was the community on board and did they have the desire to make positive change?

Year's ago I remember watching an inspiring documentary online. It was about a young European who moved to India to help a desperate community in need. He taught them to surf with old boards and told them that if they didn't go to school, they wouldn't get to surf...

That story stuck with me for a long time. The young guy was doing everything that I had always dreamed of and was giving back to a community in need. The only thing that he got out of it was a sense of purpose and the warm and fuzzy feeling of doing something to make a difference. It's the best feeling in the world!

I remembered the documentary when we were searching for our Global Partner. After two weeks of research I finally found the Kovalam Surf Club, an e-mail or two later and we were in touch with Sebastian Indian Social Projects, Paul the founder and Jelle, the young man who had inspired me to contact SISP in the first place. 3 months later and a partnership was born.

We haven't looked back since and together I believe we can now tackle not only the pressing social issues, but the enormous environmental issues as well. Our Global Ambassador Adventure earlier this year brought six inspiring change makers with two PCFML staff to India and it was clear from our work that the desire for positive change in the region was supported by almost everyone that we spoke to.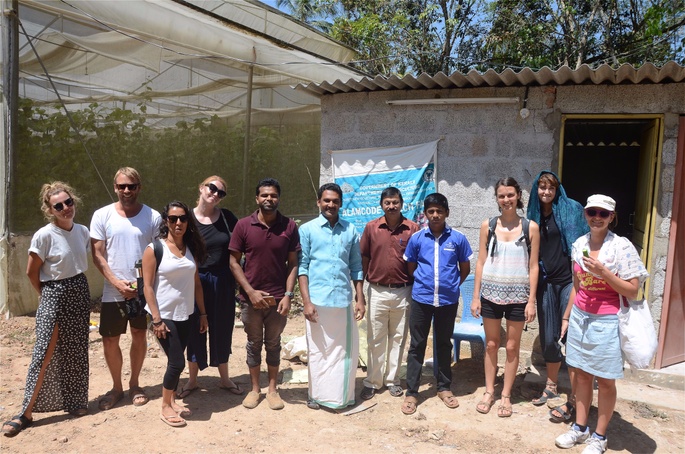 ---
About Me
"Never underestimate the power of dreams and the influence of the human spirit. We are all the same in this notion: The potential for greatness lives within each of us."
-Wilma Rudolph
I wouldn't consider myself an 'extra-ordinary' person. I think we all have an enormous amount of untapped potential that we don't give ourselves credit for and often don't even realise.

Before 2009, I was an average performer in high school, attempted 5 degrees and completed none and I was never able to hold down a job for longer than 3 months. On paper and in a conventional sense, I wasn't destined for "success".

After some soul searching and working abroad on a number of life-changing volunteer projects, I decided to take on my 6th degree in 2009, Marine Science & Management. Very rapidly, through the course of people that I met, I became involved in dolphin research as well as activism with a pretty hardcore marine conservation organisation in northern NSW. As the years went by I found myself meeting incredible people, working on some inspiring campaigns and loving my new degree.

As time went on and I travelled more and more working on projects and campaigns, I realised that my initial thoughts of activism weren't all that they were cracked up to be and that there was sometimes an enormous divide between foreign do-gooders and the communities who were on the receiving end of their often misguided efforts to create change. The aggression, hostility and lack of respect from foreigners created more barriers to change than it did toward providing positive solutions and my idealistic dream of finding my tribe was seemingly not all that it was cracked up to be...

In 2011, after returning home from one of these projects incredibly frustrated, I decided to do something about it. Misplaced foreign hatred toward a community involved in a controversial marine industry made me question my activism and the work that I was dedicating my energy to. I thought to myself, "...there has to be a better way!". One of the local people had told me he would rather see all of the life in the ocean die than give in to what he called "foreign imperialistic bastards...."

After returning to this community a number of times and trying to understand their perspective, Positive Change for Marine Life was born in 2012 armed only with an idea, $100 in our bank account and a logo that some friends and I came up with. I really had no idea how to run a non-profit-organisation, let alone how we would develop strategies and campaigns, attract community support or raise the funds to be able to create the change so desperately needed.

Over the past 5 years there have been enormous ups and downs, I've almost thrown in the towel more times than I can remember, however I've also grown so much (finished that degree) and realised that we all have immense power to do so much good. Despite being bombarded with negativity in our daily lives through a failed system only focused on fear and the quick buck, there is SO much good in the world. I'd dare to say that there is even more good than bad, a LOT more! Imagine that...

Although we are still a small, volunteer-run organisation and myself and our other staff all work or study full-time outside of PCFML, we have grown by over 1200% in the last 3 years alone and I can see that all of our hard work is finally paying off.

We've achieved some great things over the years and thanks to people like you I know that we have many more victories to come!

I believe in hope. It's amazing what we can put our minds to when we turn thoughts into action and, with your help, we'll bring hope, action and positive change to a community and ocean in dire need!

Thank you SO much for your support! I look forward to keeping you updated as our Masterplan progresses in India. Please make a contribution, spread the word and never underestimate the power that you have to create positive change.