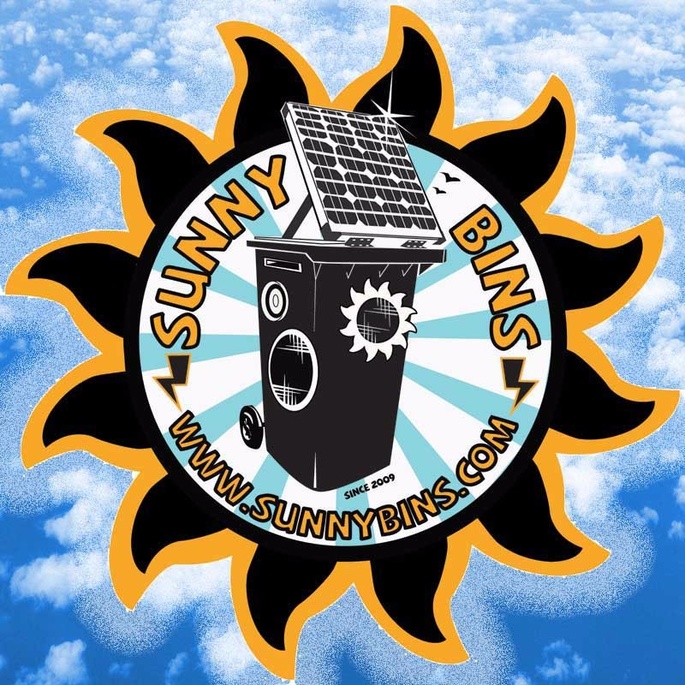 Solar power is increasingly becoming a way to capture clean energy, and Sunny Bin Sound Systems, with their solar-panel lids have been active in Sydney since 2009.
This acclaimed sustainable events operation sells and hires sound systems in and around the Sydney metro area, and is also known for its support of local environmental campaigns, political and social protests and community events, supplying sound systems for free for actions that draw attention to issues of social and environmental justice.
Over the last few years, Sunny Bins has had access to a Skip Sound System thanks to Tortuga Studios in St Peters (where Sunny Bins is based) but this has recently been retired.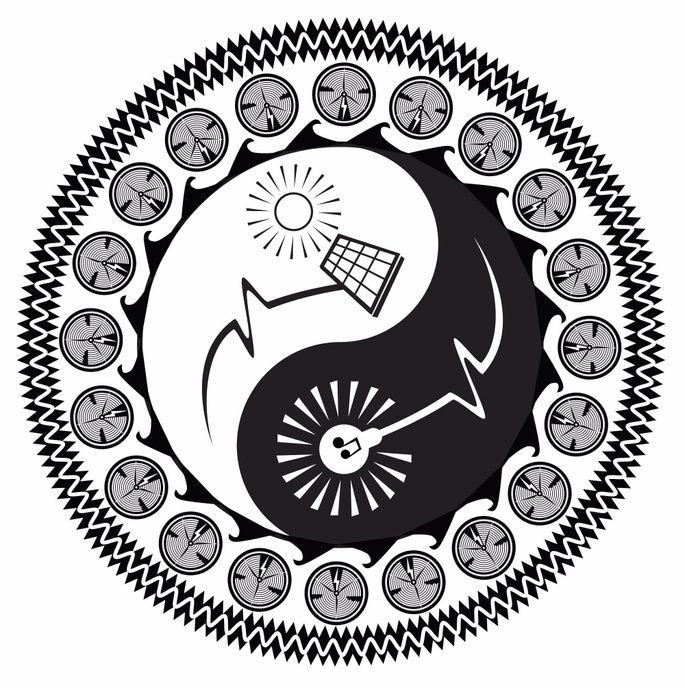 So we are taking the plunge! Sunny Bins is looking to crowdfund a skip, a trailer and the electrical components needed to create a new sound system for community activism, events and rallies.
We want to have the Sunny Skip Sound System [the SSSS] up and running and soaking up the sun this summer, so it can be used in street festivals, actions and music production workshops.
You can help make the Sunny Skip Sound System happen and be a part of Sydney's proud community activism heritage.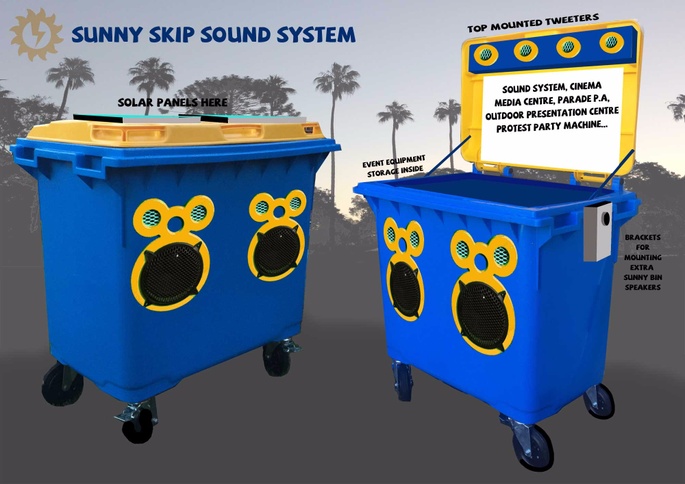 Sunny Skip Sound System perks for supporting the project...
$10 bumper sticker and fridge magnet posted to you within Australia
$15 Tote bag posted to you within Australia
$40 Black or White T shirt posted to you within Australia
$150 Sunny Bin pick up inner city Sydney 24 hour hire
$750 a Sunny Buddy couriers to a depot near you
see perk section for details.