S P A C E

---
---
Celebrating the art of human connexion
Around the world. One designful moment at a time.
---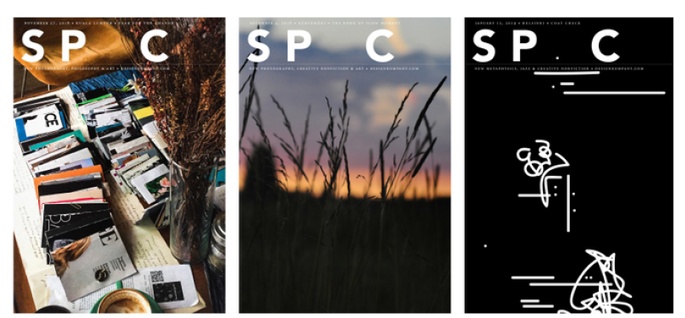 '
'Why make S P A C E?'
Since December 2018, we've been publishing the weekly e-zine.
See all the published issues in DK's online store.


S P A C E is for us
to find remarkable connexion.
with new and different others.

Why make S P A C E?
So we can work better, together.
Engage with meaning.
Listen to those whom we don't yet know.
Understand new perspectives.
Explore. Learn. Create and co-create.
Importantly: Care.
And in so doing, become better versions of our selves.
S P A C E is for all of us.

But mostly,

S P A C E

is
for
you.
---
---

---
Why 'zines?'
'Zines*' remind us that at the end of the day, we get to create and write our own stories. The stories of our lives—the stories that remind us who we really are. DK are makingthese kinds of zines.
Offline. Without distraction.
Hyperlocal narratives.
Creative nonfiction.

Made in Atelier S P A C E, a 2-year zinemaking popup.
Shared with and co-created by members of our international team.
*What are zines? Photocopied short publications we make ourselves and give our friends or our community. Such personal pieces give us a tangible grip on the here and now.
---

Learn more about DK