S P C is DK's online community.
Plus, it's a weekly e-mag we make together, too.


It's people around the world, conversing on what we find curious & intriguing.
Together.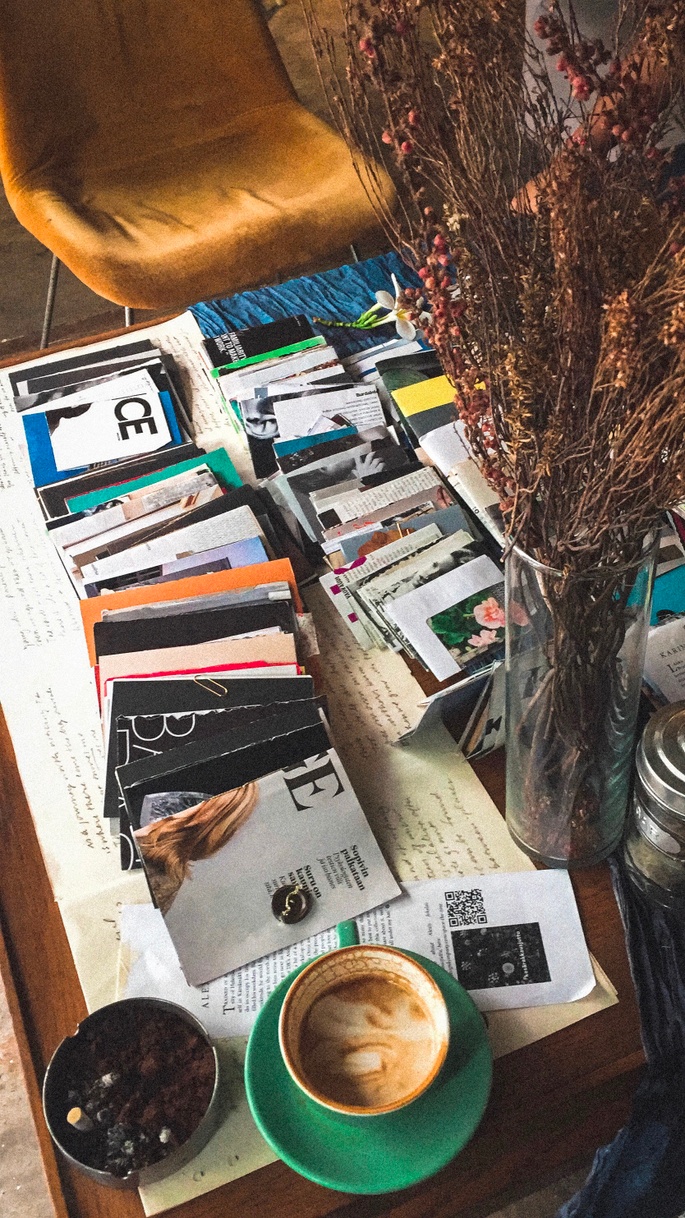 Above: A photo from 'Art of the Z I N E' popup event in Kuala Lumpur. The photo was taken by one of our guests, Muhd Muqhriz.



---
About S P C

---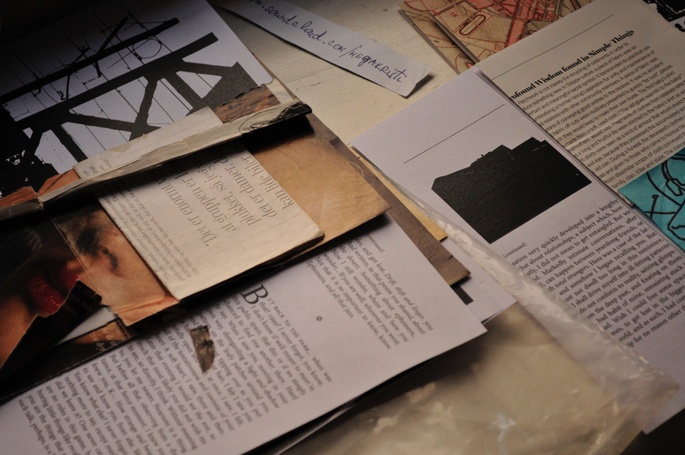 Our design studio Design Kompany's creative director--artist and author Dipika Kohli--leads the effort to make S P C.
Each week she is collaborating with an international team to publish the series.
A set of unexpected juxtapositions, as people in places far and near talk together about what to make: stories of real people, in real places.
No agenda. No ads. No BS.
S P C began in the winter of 2018, and has since been to: Finland, Cambodia, Thailand, Vietnam, Malaysia, Latvia, Lithuania.Poland, and Slovakia.
So far.
Our original vision at DK in 2006 in Seattle was, 'Anything is possible.' Big, right? Today we're making what's clearly becoming more and more important in today's world: space for new and different people to discover each other, learn something new about where and how we think and live, find common ground, interconnect, write and publish together, meet, converse, and play.
Now DK discovers people, brings them together, converses and connects, and co-creates with them a weekly zine, a zine called S P A C E. We want to establish a globally-connected creative community. Join us!




---
Why 'zines'?

---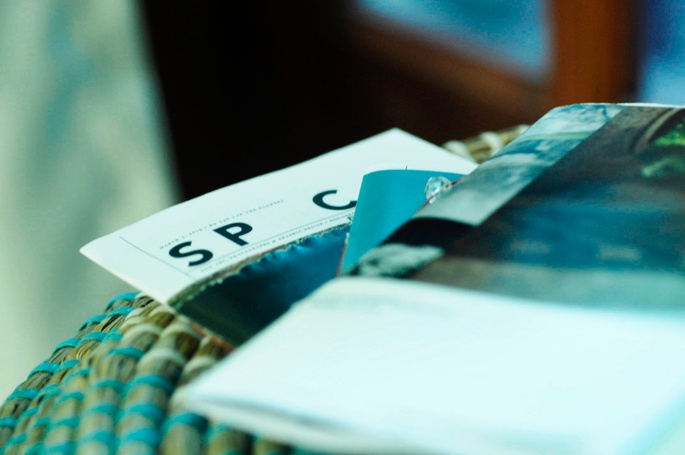 In an age where the internet can confuse and lie to us, 'zines' (xeroxed short publications we make ourselves and give our friends) give us a tangible grip on the *here and now*, and remind us that at the end of the day, *we* get to create and write our own stories: the stories of our lives, the stories that remind us who we are. Photo: Dipika Kohli takes this image of the process, in a popup studio for making zines, on the spot, in Riga, April-May, 2019.
S P C wouldn't be what it is without the new, the different perspectives, and the chance encounters that give rise to magic moments of discovery, and co-discovery. We are always happy to connect, and interconnect, people who are interested and curious in making new works, with us. That's part of the new, 'Interactive Papers Project' perk, coming up in 2020. Checkit.
And here are the contributors for our works, to date...
---
---
Boss
Michael Bridgett, Jr.
Lee Moore Crawford
Paavo Heinonen
Saqib Jan
Alexis Jokela
Ilyas Kassam
Dipika Kohli
Akira Morita
Benjamin Nwaneampeh
Aske Pedersen
Ronan Kyle Peterson
Nils don Sihvola
Rastislav Somora
A. Spaice
Kan Tomizawa
Reijo Valta
Stacia Yearwood
Jānis Žguts


---
What people are saying
---
"You're one of those rare, genuine and committed individuals who creates unforgettable experiences." —SC, 2019


"What did I learn? That I wish I could be more creative in my journeys, going forward, and that there are still conversations like the one we had yesterday to have." —AW, 2019


"You've definitely helped me to recognize my need for the real in both my work and play. I'm very grateful to you for that." —MD, 2019


"I really enjoyed our conversations and am so glad I met you when I did... I loved getting to chat with someone who was so knowledgeable and interesting." —AH, 2019


"I marvel at all the amazing ideas you come up with — AND bring to life!"—SY, 2019


"Thanks for your nicely done S P A C E I enjoy it every time!!! :)" —IB, 2019


"How was your experience in Riga? What did you learn there, the events were successful? I have so much questions, I really wish to see you for conversation about life. You were very inspiring." —M, 2019


"Rock the world Dipika ♥️☺️. Thank you for everything, it was amazing times with you." —T, 2019


"Edifying. You changed the way I think." —SJ, 2019


"Meeting you was a highlight of my trip." —GS, 2019


"I'm still thinking of that conversation from four years ago. That's why I came to this one. I knew if you were doing it, it was going to be interesting." —GC, 2019


"Thank you for coming to Latvia and trying to get us to talk to each other... I hope you'll come back next year." —S, 2019


"You're a catalyst for conversations. People might not know where those conversations go, or what new relationships with new people could develop, but you start them. You make the space. You show up." —DM, 2019


"I haven't felt like this, creatively, just... yeah! For... years!!... Thank you, D' —RS, 2019


"You stirred something in me that has not moved for a very long time." —PH, 2018


"My mind is, after this conversation, blank. Like, zero. And I mean that in the best possible way." —M, 2018


"Astonished…" –BH, 2018


"I love the space you are creating and holding around the world for deep thought and unusual connection." —KA, 2017




---
Learn more
---