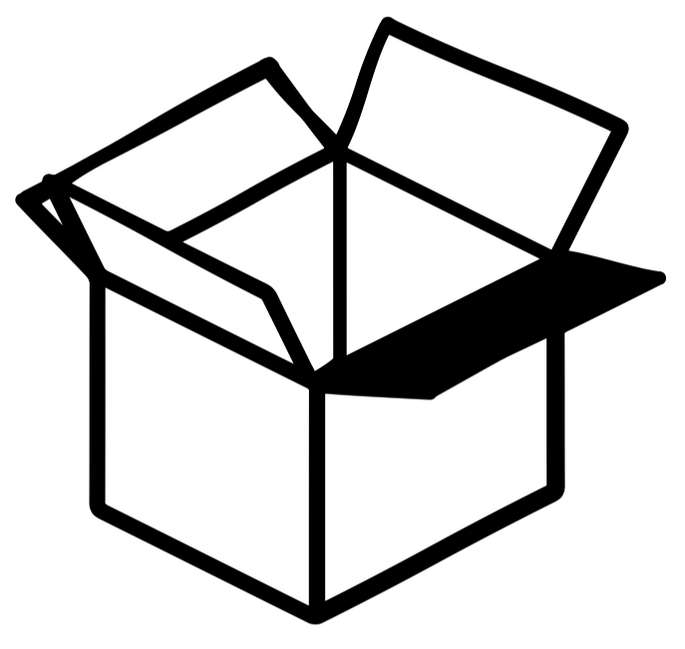 ---
A weekly e-magazine
---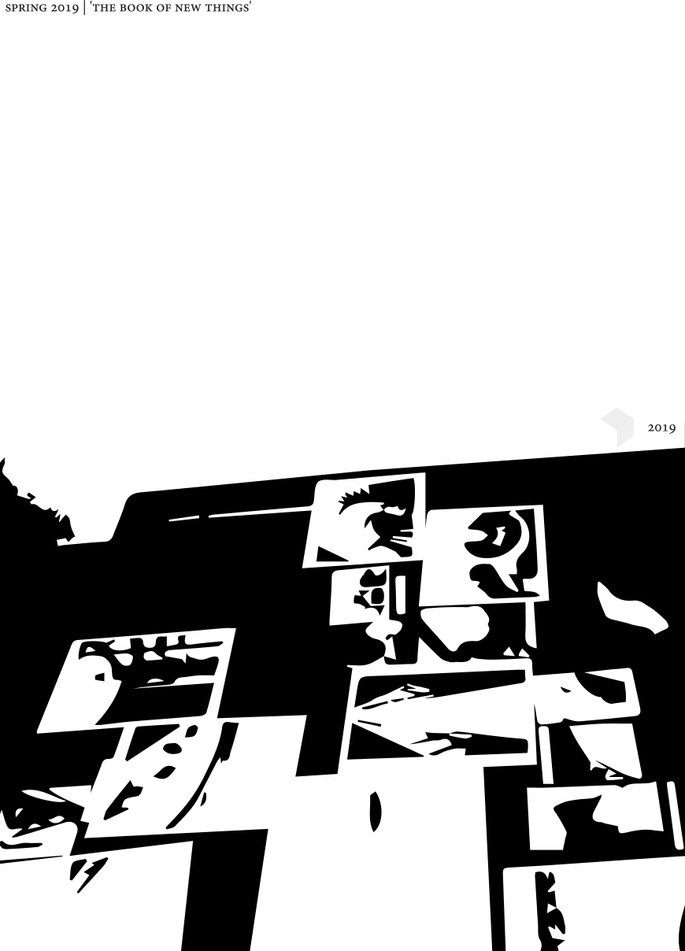 ---
Welcome.
---
Welcome.
This is what we're doing.
DK are making a weekly e-magazine, called S P A C E.
I've been working on it every week since December 2018.
Here's how it works. First, I go somewhere. Immerse. Then, I find people. Then, I get them talking togeher, with those whose paths they might not have crossed. (Projects like Design Kompany's 16N, plus a host of mini-parties in places like: Copenhagen, London, Riga, Helsinki, Phnom Penh, Bangkok, Hanoi, and Seattle, inform this work.)
S P A C E documents these moments of connection in the form of a 16-page mini-magazine.
Like this: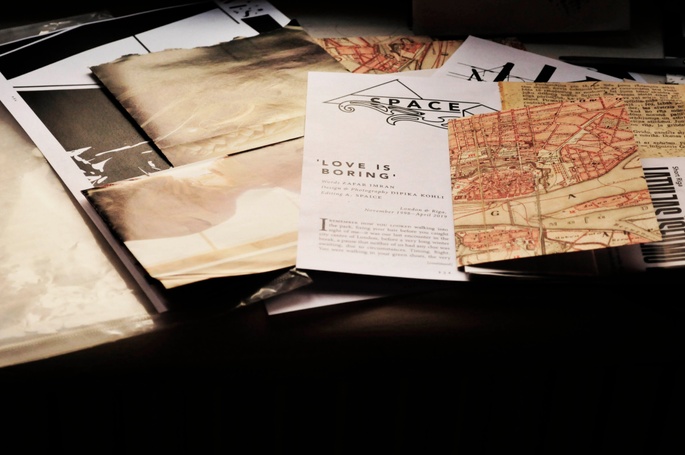 Atelier S P A C E | Riga, 2019
I mix snippets of creative nonfiction with photographs and graphic art pieces like the above, to create a collection of *new* writing, design, poetry and metaphilosophy. It's a lot of fun because it's an experiment, but like all experiments and things at the edge, it's too new for many people to publish in the mainstream media.
Which I have been part of: as a newspaper editor for a business daily in downtown Seattle, and before that, putting in the early years of effort at what used to be called the West Cork Advertiser in southwest Ireland.
Now I make S P A C E.
S P A C E gets shared, then, in the next conversations, so that yet more new and different others can experience the feeling of being in S P A C E---in which your previous beliefs and judgments may be for a moment suspended, in an arftful moment. A carefully held, bounded box of time and place.
Like this: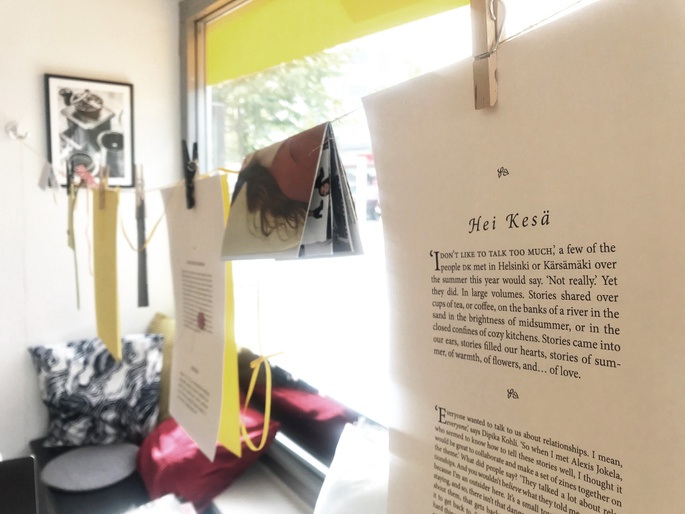 Atelier S P A C E x Oulu Arts Festival, 2018
Now I apply all I have learned, to make S P A C E. How to brainstorm ideas, network, find stories, gather expert opinions, find the other side of the story, think from new angles, actually go and do the work of field reporting, and then, drafting, editing, and producing something.
Finishes.
Every Tuesday, we publish a new issue.
---

The Art of Human Connexion
---
S P A C E exists for people to: try something new; discover one other, and new perspectives, in very small circles.
To learn, and grow, and surprise themselves.
To be introduced to new methods of creating things: whether writnig or design or just the act of truly collaborating.
For me, the big idea is to design and host a particular level of quality of conversation in the kind of space that welcomes and invites new and different others to connect. Not trivially, but meaningfully.
Sometimes these happen in real life salons. Sometimes in forums online. But to invite, that's the start of it. What emerges next comes from where the movement of dialogues, the improvisations, and feelings of what goes next naturally in a progression take us.
Together. In S P A C E.
"You changed the way I think." —SJ, 2019

"I'm still thinking of that conversation from four years ago. That's why I came to this one. I knew if you were doing it, it was going to be interesting." —GC, 2019
"You're a catalyst for conversations. People might not know where those conversations go, or what new relationships with new people could develop, but you start them. You make the space. You show up." —DM, 2019
"My mind is, after this conversation, blank. Like, zero. And I mean that in the best possible way." —M, 2018
"Astonished…" –B, 2018
"Thanks so much for the feedback, Dipika." —M, 2018
"Thank you for the opportunity.' –F, 2018
"I love the space you are creating and holding around the world for deep thought and unusual connection." —KA, 2017
"Meeting so many kinds of people at different walks of life was inspiring, because people who show up, I call this 'self-selection', are the sorts of people who are looking to explore and get to know others interested in also exploring. Making oneself available to come to an event that seemed to hint at others also taking a chance on trying new things did something very important. It showed me that the barriers to me doing what I want to do creatively start right here, with myself. A skeptic inside fights the opportunities that arise. I joined a writers' group, and then your workshop… It motivates me, makes me feel like I am part of something great," —D, Guest at 'SELF', Bangkok, 2015
"My writerly friends (those who do so publicly and privately), I've been participating in Dipika Kohli's CoJournal project since just before the new year (2014). It's a unique project and it's pretty special. If you've been looking for some structure or accountability in your writing – and supportive community in very small groups, this could be for you. Dipika is a compassionate leader and offers some accessible assignments that are helping to shift my writing lens. I love it."—MH, 2014

"I am writing because I wanted to thank you all for sharing ideas and memoirs, I am very much impressed and really enjoyed the workshop [SELF]. I've been working on my writing, and finished one short story which I feel so happy after I finished writing it (it's in Thai.) I'm working on its English version pretty soon and will send to you all for the feedback. Bottom line is I'm happy to let you know that I've somehow overcome my fear of writing, though there're times when I got stuck with the stories, get distracted, or feel like it's not good enough – if it was before, I was just going to give up. Now, I feel it challenged me and I find writing more enjoyable. Most importantly, I feel like my writing is getting better too." –JL, Guest at 'SELF', 2014

"Your touch is really delicate and modern. Quite lovely." —PP, 2007

---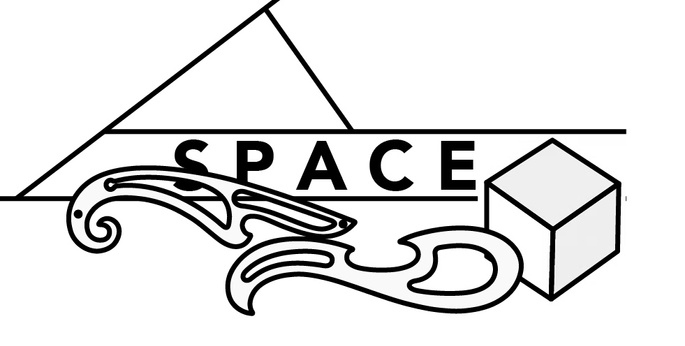 ---
Let's make more S P A C E
---
Since December 2018, DK have published 36+ issues of S P A C E.
Hopscotching by brute force towards the different, fresh, and new.
New places. New people. New stories.
Discovering. And co-discovering. Gathering us together in very small circles. Quickly prototyping issues and seeing how people read them, how they respond.
Learning from this.
Making more.
Constant iteration: that's what we do.
Is it easy? No. Does it matter? More than ever, today in this world, where people can't even make eye contact much less smalltalk, the work is hugely important. The work to get us talking and learning from those who have much to teach---the people we don't already know. Usually we find common ground with those we never imagined we would. Such moments are those of kinship. Human connexion.
What else, at the end of the day, matters more than this?
Small moments of sharing, meaningfully.
---

Learn more