S P A C E quests and designs itself,
in the pursuit of more and better S P A C E.

S P A C E

I found it. The theme of my work. Making space. For people to discover more about who they really are. With small converations, 1:1, plus working for a newsweekly in southwest Ireland for two years and then a daily newspaper in Seattle for another pair, I found out something. I was good at one kind of thing: reflective questioning. Getting closer to the heart of the story. Features. Concepts. Artworks. Travelling not just to look at things, but to engage with people and places there, too. To learn.
Guess the reason I got good at this is because of a personal quest to keep asking myself billions of quesions, often without words, and diving into the places wehre nothing was known to me, nothing was solid... Arriving in India early on with no plans. Going to Ireland without any plans. Moving to Vietnam with, yeah, no plans. And then learning how to find the stories, in each place. Gather the people, share. Make S P A C E.
And that meant having to dive in and swim, because, what else are you going to do, well, that. That got me going: and that very loose and light step that you need to take to get into a thing, artfully, eloquently, honestly, and deeply, requires, guess what, not just an awareness of one's own theme, but also an appreciation of the blank verse of uncertainty that is inherrent in the just-over-there, where there are New and Different Others. Reading about design and reading about crossing cultures you find the same note: one must be open to the uncertain, to trusting, to the lateral thinking that gives rise to... understanding. Mutual undersatanding can look like a lot of things. Love. Art. A concept for a design. Getting to design that very specific quality of space, ie S P A C E, so others can experience its heightened sense of perception-that-is-bigger-than-any-one-of-us-alone, is the big work of DK.
S P A C E quests and designs itself,
in the pursuit of more and better S P A C E.

Dipika Kohli
Hanoi
July 2019
---
The Art of Human Connexion
---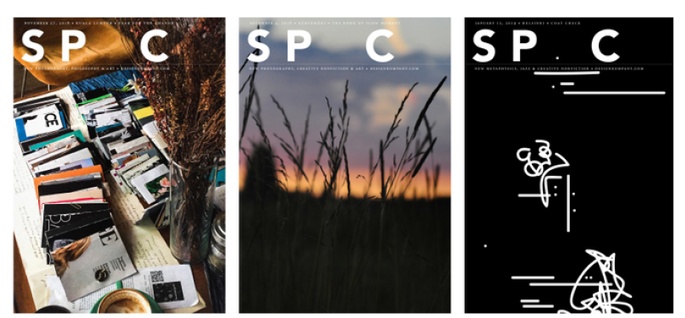 S P A C E the Z I N E

DK | Ateier S P A C E, 2017-2019. Based on the conversations with people I had met, and continued to correspond or meet with, I started getting some things written in hosted spaces. Like forums. In comment threads, we worked out ideas. Over time, sometimes more than a year, but never less than six months, we'd get a story that felt right, felt good, for publishing in S P A C E. A first collection, S P A C E| Winter 2018-2019, 'Philosophy of the Moment', featured new writing and design from people as far as Brussels, Oulu, and Aarhus, and we composed this set of issues from our base in Phnom Penh. The next set, S P A C E| Spring 2019, 'The Book of New Things,' was made in a roving popup that took us mostly to cities and smaller towns of Viet Nam, and were co-created with the people we discovered on the way. Similar process for S P A C E | Summer 2019, 'In the Vernacular,' in which we gathered our entire experience of making-it-up-as-you-go and wound up in... the middle of nowhere. Big green space, for exapmle, in Slovakia. But also the urban and not-so-clear-to-us (but that, after all, was the point) of parts of Poland, Lithuania, and Latvia. Not always easy, but... the going!, that was the point. And here are the finished issues.
---
---

---
Why 'zines?'
'Zines*' remind us that at the end of the day, we get to create and write our own stories. The stories of our lives—the stories that remind us who we really are. DK are makingthese kinds of zines.
Offline. Without distraction.
Hyperlocal narratives.
Creative nonfiction.

Made in Atelier S P A C E, a 2-year zinemaking popup.
Shared with and co-created by members of our international team.
*What are zines? Photocopied short publications we make ourselves and give our friends or our community. Such personal pieces give us a tangible grip on the here and now.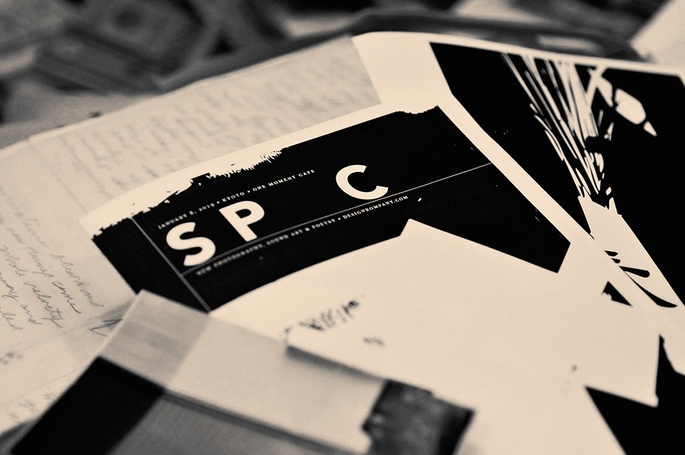 ---
---
Budget
Here's what it will cost to make
S P A C E, Autumn 2019 | 'Trust the Process'

Layout and Design: USD 6K
Atelier materials: USD 200
Research: USD 2K
Talent hire (artists, writers, photographers, etc): USD 2K
Admin: USD 200
Photocopying & Postage: USD 200

Total needed: USD 10.6K
less

Design Kompany LLC's investment: USD 5.0K
equals
Campaign goal: 5.6K


---
---
Learn more about DK