Stephanie's story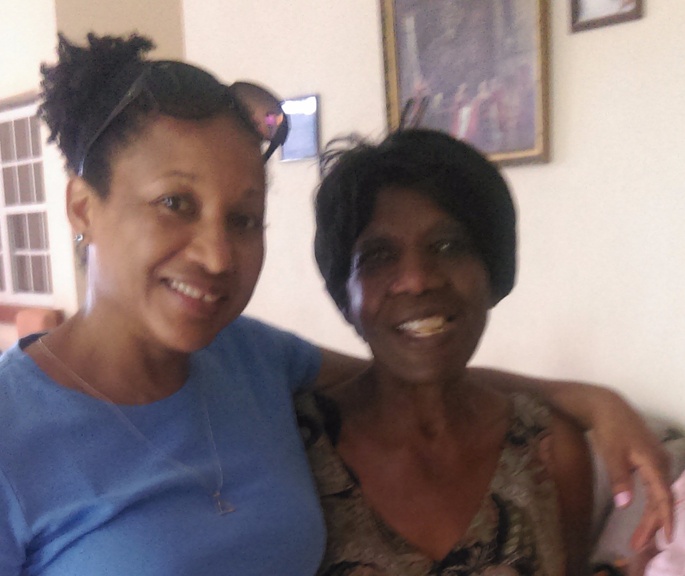 When Jacklyn's mother, Stephanie, began to have difficulty communicating, she was diagnosed with an aggressive form. Stephanie had lost almost all of her language when a friend suggested that Jacklyn start her mother on the Source Medicine dementia treatment, an innovative treatment approach. Two weeks later, Stephanie's carers told Jacklyn that her words and sentences had begun to improve.
'I then called her on Mother's Day and when I asked her how she was she gave me a full sentence and a few words, which was remarkable. This was just five weeks from the start of the therapy. I wish more people could be helped with this treatment.' - Jacklyn.

Source Medicine is a way of tapping into the vital essence of being to create healing resonances (as sounds or pills) and we want to test out how helpful this can be for people with dementia. These resonances work wonderfully well in Africa and already work to some extent for westerners, so we have been working on developing a simple and reliable approach for the west - and that's what we are now ready to test!


Interested in taking part?




The Importance of Research
When Stephanie's speech was clearly dramatically improving through using the pill Source Resonance for dementia, her doctor was (understandably) concerned because of not understanding the treatment and not knowing what was in the pills, so the treatment was withdrawn. Jacklyn is now discussing with Stephanie's doctor whether she can use an audio version of the Source Resonance instead. Research into the reliability and effectiveness of this treatment will help people in situations like this.
'As the Alzheimer's Association puts it in a bleak reality check, "....the currently approved Alzheimer's medications are ineffective in stopping or slowing the course of the disease." (Dr. Dale Bredesen, 'The End of Alzheimer's, 2017.)
The Dementia Pilot Study
This study will include making the sound version of the dementia resonances so that people like Stephanie can listen to the resonance rather than take a pill. These sound Source Resonances (previously known as PC Remedies) have been extensively tested in LEAP, a highly successful Learning Enhancement for Africa Project (see www.arhf.nl) and we are now researching how to make them as effective in addressing more complex treatments in the west.
The Source Medicine dementia pilot study aims to treat ten people with a clear diagnosis of dementia. We have initially been focussing on Alzheimer's Disease and we are now expanding this to other forms of dementia. We are charting clients' progress over a three month period with a standard assessment and outcome review.

Pilot Study Outline
The study consists of:
Developing the assessment procedures: Completed.


Producing dementia resonances: Completed.

Recruitment of suitable participants: Ongoing. An initial few clients have started the programme.

Participant pre-trial screening, assessment, treatment and outcome review: Ongoing.


Collating, evaluating, writing up and sharing the results.

Deciding on next steps.
The treatment will include the use of the specific dementia resonance plus, where indicated, the introduction of the new SR Western Tool which is designed to support westerners in integrating the healing benefit of Source Resonances. The research is specifically focussed on establishing whether the use of this tool enhances the benefit of the dementia treatment in westerners.
For more details see: https://www.sourcemedicine.zone/dementia-research

The Finance
We are looking to raise £4,000 to fund this initial pilot study, treating 10 people with dementia - just £400 per participant.
For the research to be effective it is important to spend time on the 'before and after' - the preparation and design, evaluation and write-up, and this is reflected in the financial breakdown.
The Breakdown
£300 for making the specific dementia resonances for:
Vascular Dementia;

Frontotemporal Dementia;

Dementia with Lewy Bodies.
And we already have the audio resonance for Alzheimer's Disease, as well as the Western Tool.
£800 for the design of the trial, including creating specific questionnaires for gathering the data.
£400 for recruitment - letting people know what we are doing, and finding participants.
£1100 for running the clinic: pre-trial screening, assessment, treatment and follow-up.
£800 for analysing, evaluating and writing up the results.
£600 for admin and finance management.
Total: £4,000

We are able to do this research at such a low cost because we also contribute a lot of voluntary hours to this work.
Please donate towards our
Sound Healing for Dementia research.
Another way to contribute is to forward this to people you know.
Thank you!
This is our first use of Crowd Funding for researching the use of Source Resonances and we hope to use it for future research projects, for a range of conditions, in collaboration with practitioners familiar with our work. We are grateful for any support you can give.


Who are we?
Source Medicine is a not-for-profit company run by co-directors Leilani van Koten and Peter Chappell. We produce and supply Source Resonances, support charitable projects that use them in developing countries (for instance www.arhf.nl) and research their application in the west.