War, terrorism, natural disasters, divorces, depression - this world is slowly dying. Our rivers, mountains, animals, communities, kids, relationships and minds are sick - that is the reality.
Why are we dying?
Because we forgot what it means to be human. We are focused on material gods and superficial ideals - but we disconnected from our nature, our relationships and our hearts. We have good cars, big houses, healthy food - but this lifestyle is only possible because we are taking things that are not ours.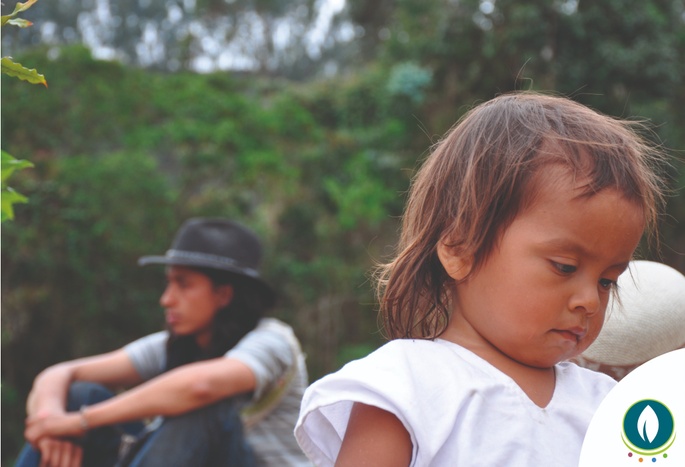 In the indigenous communities of Colombia exists the knowledge to heal and educate humanity. But this country and its jungles, tribes and knowledge are being exploited by the Western world - to make our lives better. Right now, the Colombian government only invests in war and the production of petrol. For that they are destroying rivers and forests, killing kids and taking the farmers out of their lands to produce cheap and mass products for our consumption. Are you thinking about this when you are eating a banana, drinking your coffee or buying flowers for your mom? All of these products are exported from Colombia to make our lifestyle possible.
This world lost its balance - something needs to be done NOW. And it all starts in Colombia, with one special seed.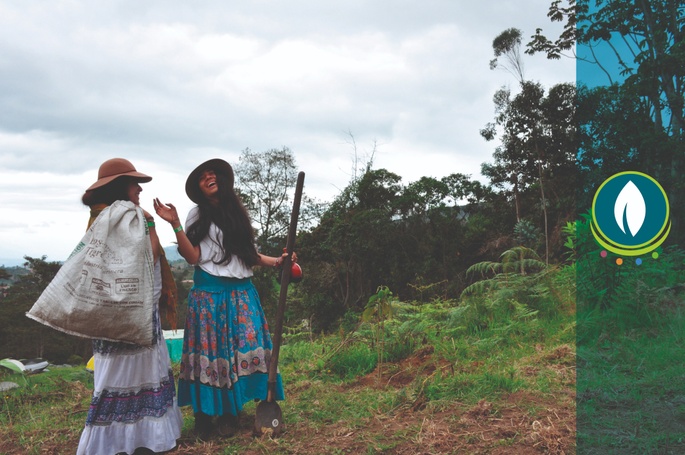 Here's what we're doing
In order to make a change happen, this world needs two things: education and healing. It all starts with the individual, but only as a family we can really heal this earth. We are making a concrete proposal to the society we live in. We are not only creating a business, we are creating one community, one family in order to protect what is most valuable - our earth.
To do this, we created the Adopt Mother Earth Foundation which offers programs to protect the Amazonian jungle, recover ancestral knowledge from the local tribes and help building schools for children from the community. We are working in 4 major areas:
Environment: Conservation of fauna and flora of native species and ecosystems by creating forest and jungle reserves, which will also function as pedagogical spaces of human transformation.
Culture: Recovering ancestral knowledge and practices (dances, celebrations, ceremonies, art) in order to reconnect with tradition.
Education: Support of the education in local communities to enable children access to education, nourishing diet and integral health.
Health: Using ancestral knowledge combining spiritual, psychological, emotional and material aspects to offer medicinal healing.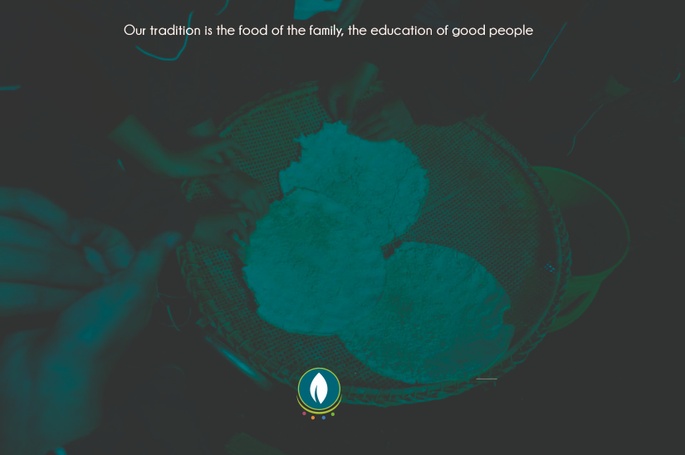 If the government plants the seed of the war, we will plant the seed of cacao, building the peace with our hearts. Our goal is to give YOU all the precious gifts South America has to share with the world - the ancient knowledge, medicinal plants and especially the cacao, the seed of peace.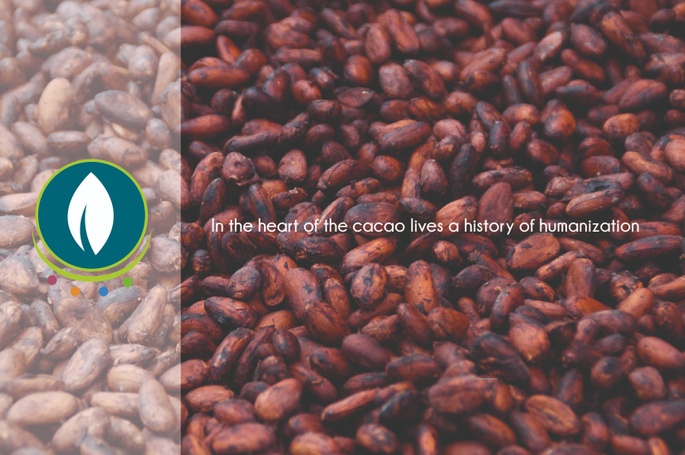 To reach this goal of peace and healing, we will follow these 3 steps:

1. The House of Cacao
It all starts in Colombia. We will open a community house in Bogota, which will be the base of the foundation. This house will connect all communities and people involved in the project. We will offer workshops, healthy food, healings and most importantly - CACAO from all over Colombia. We will support farmers, indigenous people and local economies which share our mission of protecting the earth. Like this we will first start to unify and strengthen the communities on a national level.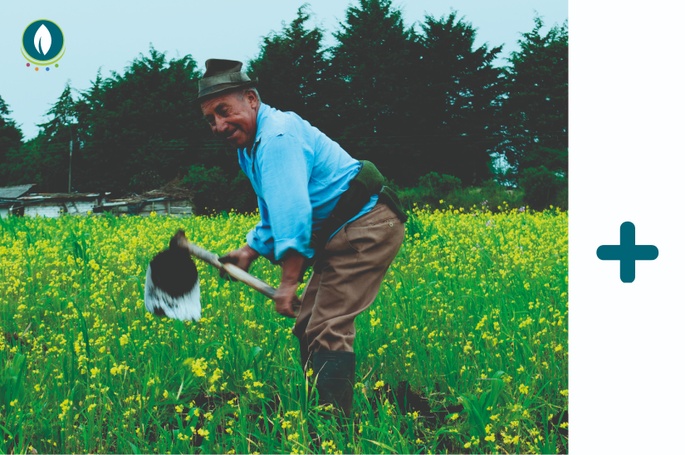 In the house you will find:
a holistic

cacao shop

to sell cacao from different tribes of Colombia

a kitchen and laboratory to produce cacao & natural products

a vegan cafe & restaurant to offer healthy food & cacao

a space for private healing, medical consultation & coaching

a space for artistic workshops & medicinal plant ceremonies

a hostel space for indigenous people & travellers
The cacao is the base of everything. We will cultivate cacao from the communities of Sierra Nevada Santa Marta (Caribbean coast), Putumayo (Amazonian jungle) and Meta (Eastern Highlands). By planting cacao, other plants are able to grow in the area and animals will be attracted. Like this, a new natural reserve will be created.
Through producing and selling healthy food and products as well as offering medicinal and spiritual healing, we will support local communities, educate consumers and provide cure of physical, mental and spiritual illnesses. And this is just the beginning.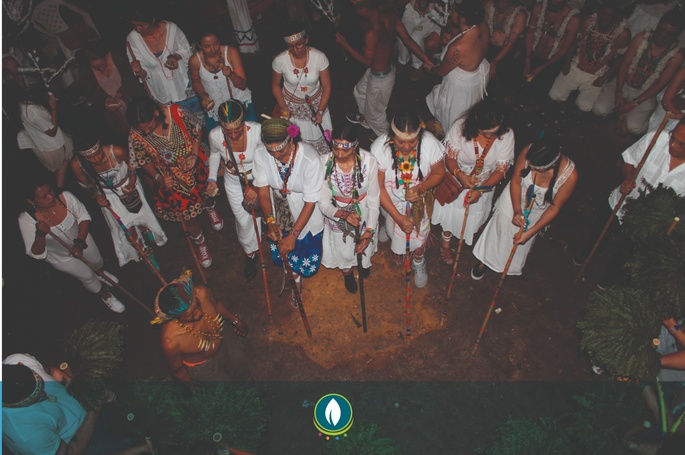 2. Expanding to Europe
Once we opened the house, we are planning to open an online shop in order to ship cacao & co overseas. Next year we will visit Europe packed with knowledge, medicinal plants and healing methods - to fight polluted minds and closed hearts.
3. Global Family
Once we planted the seed in different cities we will establish a community which is connected all over the globe.
And how is this going to change the world? It's simple: Alone you are strong, but together we are unbeatable.
YOU can help! Invest in yourself.
To start this big project, we need your help - to support the peace. Every Coin you donate will be used to bring this project to life. We will use your donation for:
being able to maintain the house and buy it in the future

giving work to indigenous people and social outcasts

giving force to the 4 areas of the foundation to realise our projects

supporting the families which protect the jungle by planting cacao & other raw products (coffee, corn, medicinal plants)

buying equipment & material for the house

investing in indigenous techniques to recover the jungle that produces air and water
In the end, it is an investment in yourself. This project starts in Colombia, but will in the end come back to your city, to heal you, your family and the earth you are walking on. It's that simple.
How YOU can become part of the Family
If you donate, you will automatically become part of our global family network. Every member of the family will always be welcome in our house and will get the opportunitiy to help as a volunteer in different areas of the house depending on your talents. We want your creativity & imagination, so this is not only our project, but becomes yours too!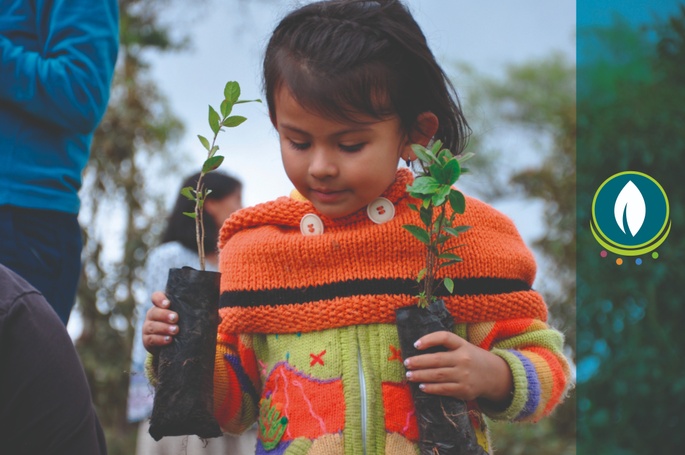 Every contribution counts. With your donation, healing will soon also arrive in your part of the world! Like the Adopt Mother Earth Foundation on Facebook and follow us on Instagram to stay up to date with our project!
This is the Spanish Facebook Page of the House.
Please help us to plant the seed of peace.
Be part of something big!
❤️
Thank you