Pacific islands and their endemic species are disapearing

Ontong Java is an isolated atoll ~250 km north of Isabel in the Solomon Islands. It has a population of 2400 people of Polynesian origin on two islands; Liuanua and Pelau. The Ontong Java flying fox (Pteropus howensis) is restricted to a tiny area of vegetation on the small islands of this atoll Ontong Java map. It is very likely to be at high risk of imminent extinction, because the atoll is eroding and being inundated with salt due to sea level rise. More salt tolerant crops have been introduced in the last decade, but the human inhabitants will inevitably be evacuated. Globally, Melanesian islands in the Pacific are on the front line of climate change- the first areas being lost and abandoned due to sea level rise. One small-range endemic species in the Melanesian region has already become extinct due to rising seas inundating its island (Bramble Cay Melomys in the Torres Strait). The Ontong Java flying fox may be next. Currently we have no information, as the species was last surveyed in 1945. IUCN Red List account of the Ontong Java flying fox

Indigenous conservationists need your help

Ontong Java is incredibly remote. It is not currently accessible by plane (there is an unused airstrip), and is visited only erratically by supply ships. For this reason very few outsiders visit, a special charter vessel is needed to get there. The Solomon Islands is a developing Pacific nation of around 900 islands spread over large area, most people have rural subsistance livelihoods, and there are few trained conservation ecologists. Some young, aspiring indigenous ecologists have recently graduated from the University of Queensland where they did extensive fieldwork on Solomon Islands species conservation as students. Employment that allows graduates to use these skills to continue protecting nature is scarce. The Ontong Java flying fox is listed 'data deficient' by the IUCN rather than threatened, so funding a conservation expedition for this species is especially difficult.

What we will do to save the Ontong Java flying fox from extinction

The goals of this expedition are to 1) determine how sea level rise and other issues are threatening this animal, 2) find the best actions to take to save the Ontong Java flying fox from extinction, and 3) provide conservation leadership experience for Solomon Islander graduates. In August 2018, the expedition will travel to Ontong Java with the organisation Okeanos Sustainable Sea Transport Ltd, who have charter vessels based in Vanuatu. They use traditional Pacific style sailing vessels (vaka) that run on wind and coconut oil Okeanos. During two intense weeks we will find what can be done to mitigate threats to the Ontong Java flying fox, and at the same time help the local community, such as planting particular trees, or creating barriers to seawater surges. We will publicise the plight of the animal, its ecosystem and the indigenous people.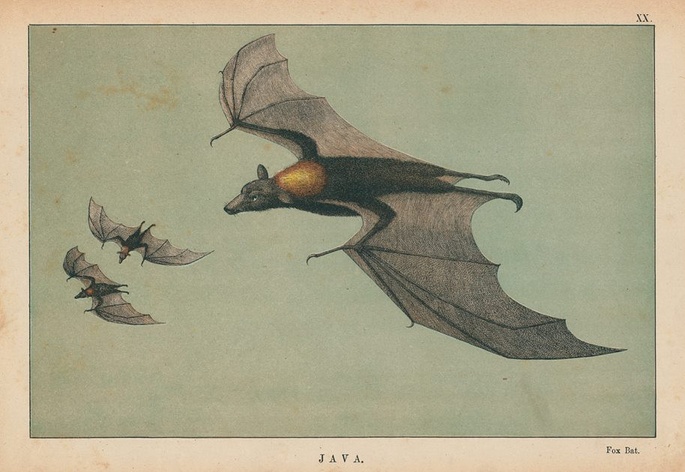 How you can help

We are very grateful to have raised $8000 towards this project (from the Mohamed bin Zayed Species Conservation Fund and the Lubee Bat Conservancy). With your support, we can raise the further $7500 that we need to cover the cost of the expedition to Ontong Java, for three qualified Solomon Islander graduate conservation researchers. You can also support this expedition, and distribution of our free conservation education book to Solomon Islands schools by making a donation directly to Lavery Pikacha Fisher Solomons Forest Life

Where we come from

Our students and graduates are mentored through the University of Queensland School of Biological Sciences, in Associate Professor Diana Fisher's research group Diana Fisher UQ. Much of their work is supported by the Critical Ecosystem Partnership Fund - East Melanesian Islands Hotspot. This project has the support of IUCN Oceania, the implementation team for CEPF East Melanesian Islands, which is currently investing in this biodiversity hotspot (2013 - 2021) CEPF East Melanesian Islands

Genetic assessment for systematics will be through the University of Adelaide, in Professor Kris Helgen's research group Kris Helgen UA

This expedition has the endorsement of Professor Tim Flannery, Australian of the year 2007, Melanesian mammal expert, and head of many Pacific expeditions in the last 4 decades, including teams led by Kris Helgen and Diana Fisher