**Update**
We have surpassed our goal of $5,400 and we are still climbing!
However, this doesn't mean we pack up and go home! No way!
Any additional costs will be used towards shipping and buying 1-2 portable baby bassinets.
Having these bassinets in Kamanga Health Centre will allow mothers to get some well deserved rest after giving birth as the babies will be able to be placed separately onto their own safe bed/bassinet. This is especially important while doctors are attending to the new mothers ensuring their health and recovery.
Tanzanian Facts:
106 babies die each day before reaching 1 month of age (Unicef)
9,000 women die each year during labour due to lack of care and malnutrition (UN)
A little bit of context
Imagine being pregnant and in labour and having to go on the back of a motorbike for 2 hours on a dusty and pothole filled dirt road with no street lights to get to the nearest hospital….
Not comfortable, and not safe at all!
To help avoid this Cedar Tanzania built a health centre in Kamanga in the North Western Tanzania on the shores of Lake Victoria to give the 30,000 people living in the area the opportunity to have a safe environment to seek medical care.

You can read more about Cedar Tanzania's work here
But there's a problem
We currently average a birth a day at Kamanga Health Centre and although we all wish for every child birth to be perfect sometimes a newborn needs that little extra push to begin life.
Right now, our first instance of help consists of a small foam mattress on a table.
Not quite optimal for providing oxygen and first level of care.

Here's what we're doing about it
Cedar Tanzania would love to purchase a Neonatal Resuscitation table to be able to give all the babies in Kamanga a great start in life.
With this table and machine we can make sure baby is warm and comfortable and has the ability to take the first breath of life.
Having a Neonatal Resuscitation table will save babies. Every day!
This is what a neonatal resuscitation table looks like:
You can join us
We need your help to make this equipment a reality.
Imagine these were your circumstances..
Help us save a baby. Every day.

We need AUD $5,400 to purchase this equipment. Any additional funds will be used for shipping and import and for other life saving equipment for Kamanga Health Centre.
And here's some amazing perks for supporting us that you can't live without
$50 Hall of Fame
We'll put your name on the website, for ever, to say thanks for helping out. Amazing!.
$100 Greeting from a Mother
A photo with a greeting from one of the mothers in Kamanga, AND your name listed on our website.
$500 Celebrate
Limited to 5!
Celebrate your awesomeness with some Tanzanian bunting!
AND you get a photo with a greeting from one of the mothers in Kamanga AND your name listed on our website.
Length: 2.5 - 3 metres. Each bunting is unique. Handcrafted in Tanzania.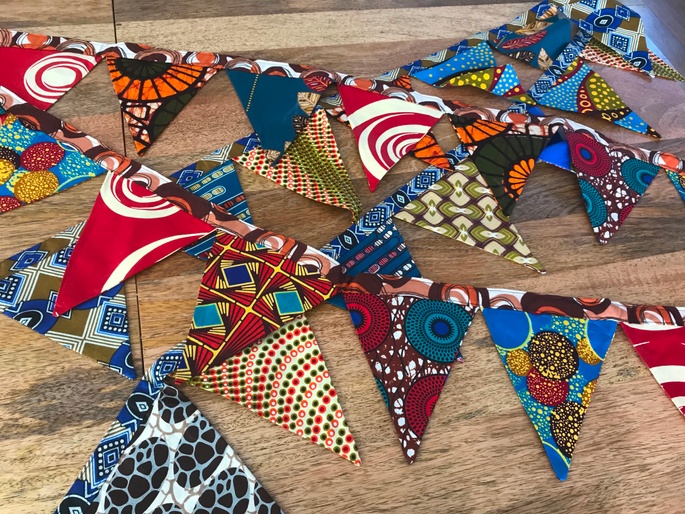 $1,000 You did it! Throw a party!
Limited to 5!
To help you throw a party to celebrate your generosity we will throw in a Tanzanian reversible apron and matching oven gloves!
AND you will also get some Tanzanian bunting AND a photo with a greeting from one of the mothers in Kamanga, AND your name listed on our website.
Each set is unique. Handcrafted in Tanzania.