THINK BIG for BIG LOVE
Our 'target' was the bare minimum till June...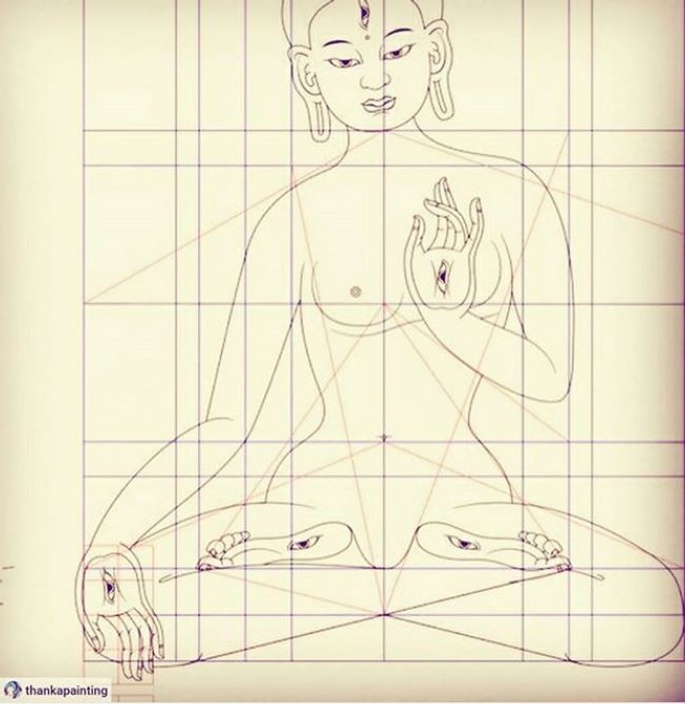 The story behind this GIGANTIC painting...

Zina Rachevsky, an American beauty crowned 'Queen of the Mid-Century' in Paris in 1950, tired of her glamorous but dissatisfying life as an actress and headed for Darjeeling, India, in search of a guru.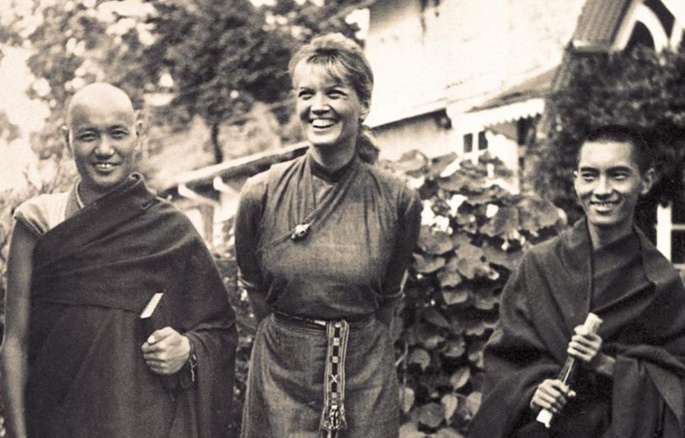 In 1967 she found Lama Yeshe and Lama Zopa Rinpoche who were spending time away from the refugee camp they had fled to following the Chinese occupation of Tibet. Zina began asking the monks questions about the purpose of life.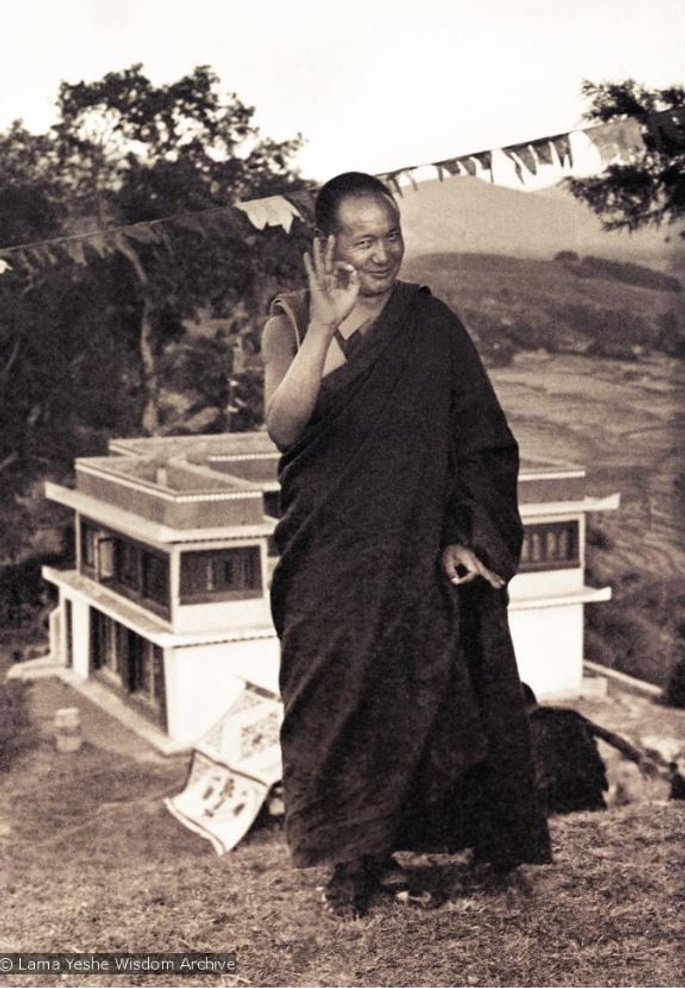 Some months later she followed them to Nepal, where they all moved into an old house at Kopan, near Kathmandu, and where the Lamas began to teach Tibetan techniques of mental development to Westerners. With the blessing of His Holiness the Dalai Lama they created an organisation, the Foundation for the Preservation of the Mahayana Tradition. Zina died in retreat in 1973, having inspired the preservation of Tibetan wisdom by spreading it rapidly throughout the world.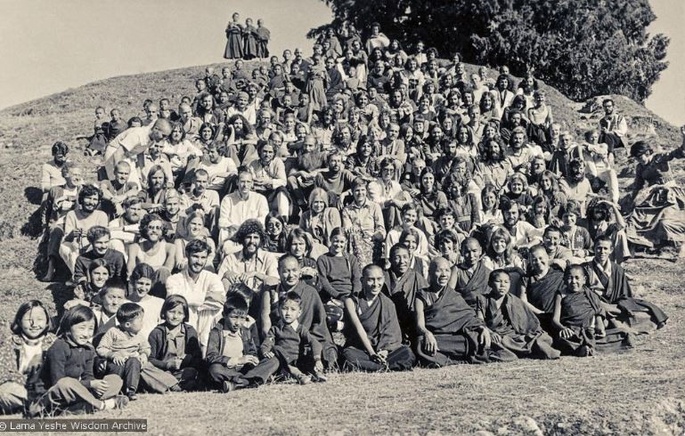 That same year, young travellers from Melbourne arrived to rescue a friend from the clutches of this 'religious cult' in Nepal, and instead, learnt to go within and discover the human mind and its capabilities.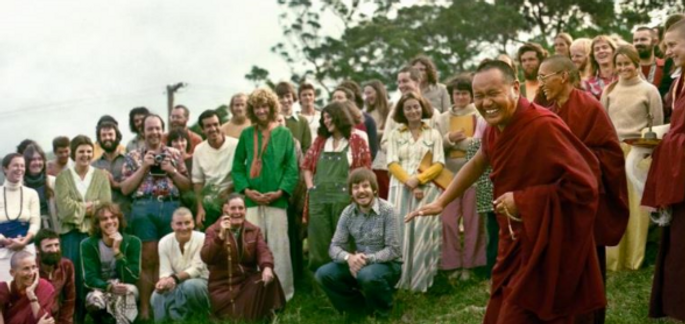 Home again, after hosting the Lamas' first visit to Australia, (the first by any Tibetan monks)...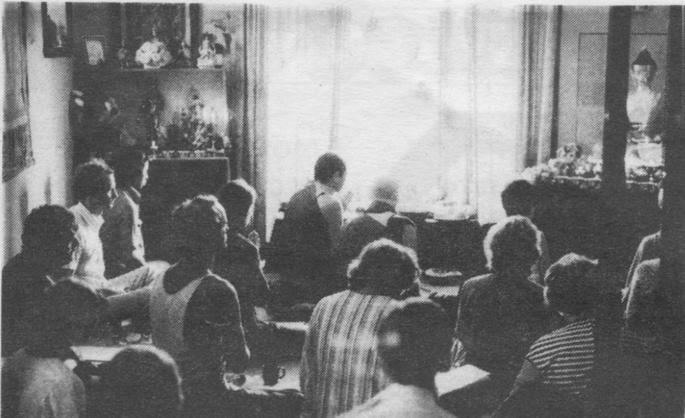 …those students set up one of FPMT's first centres, Tara House, which has grown over the decades from a rented house in Kew…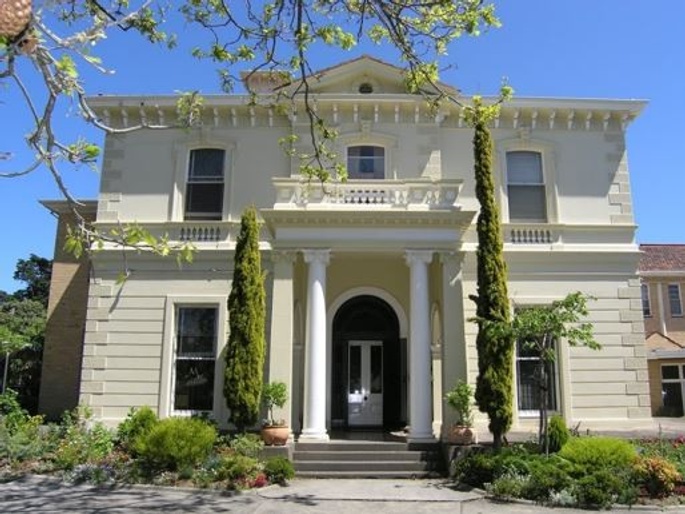 …to Tara Institute in Brighton East…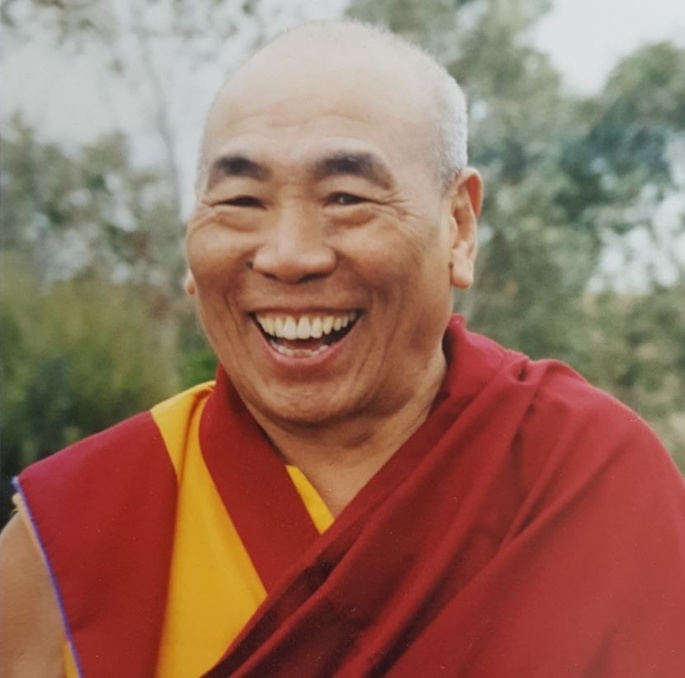 … where the resident teacher, sent by Lama Zopa, is Geshe Doga, a great scholar, practitioner and inspiration to all who meet him.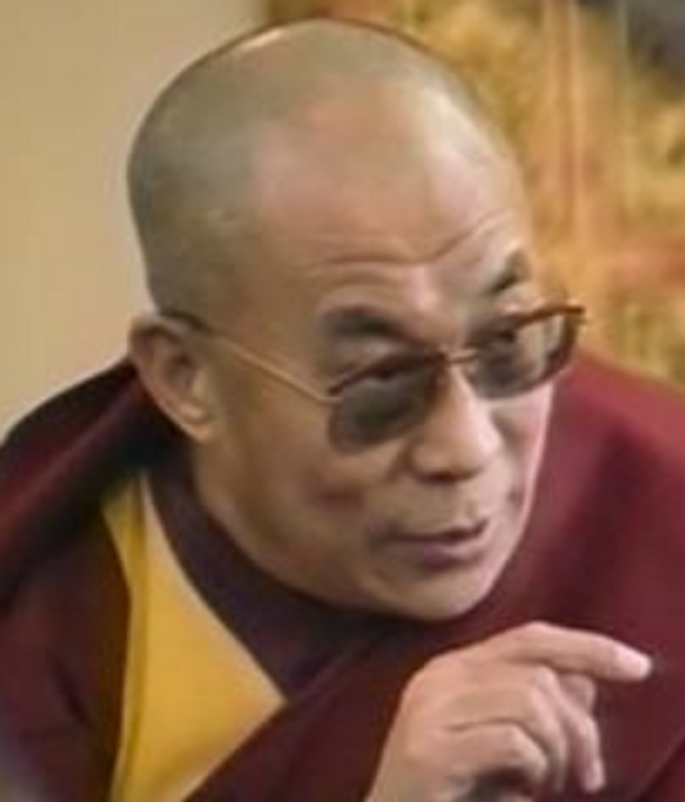 It was largely thanks to Tara House students that His Holiness the Dalai Lama visited Australia for the first time in 1982. As His Holiness has continued to teach, "Whether one believes in a religion or not, and whether one believes in rebirth or not, there isn't anyone who doesn't appreciate kindness and compassion." and, so relevant now in uncertain times, "If every eight-year-old in the world is taught meditation, we will eliminate violence from the world within one generation".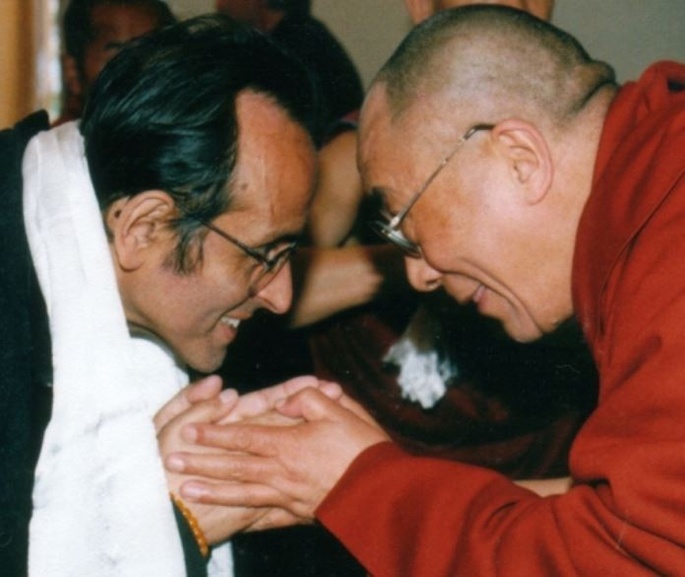 Over the past thirty years, the Mind & Life Institute, comprising The Dalai Lama and Nobel Laureate neuroscientists & psychologists, has been scientifically validating the effectiveness of these ancient mental-training techniques in alleviating suffering and promoting inner peace.
(Gratefully acknowledging image of HHDL & Francisco Varela from HHDL website)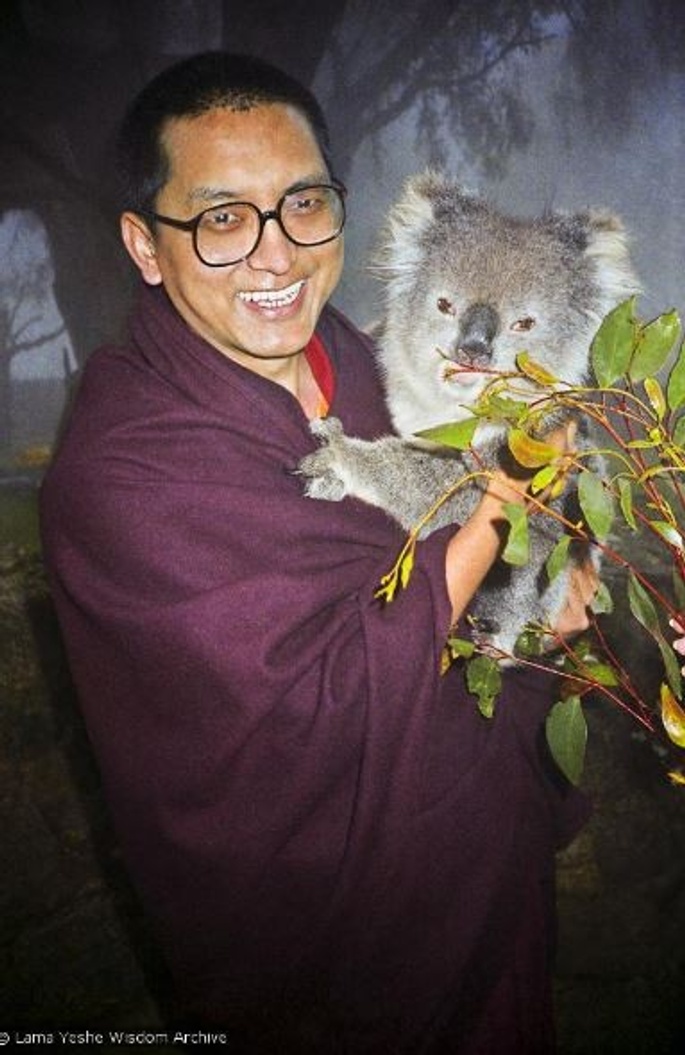 Lama Yeshe died in 1984, leaving his close disciple Lama Zopa Rinpoche, a recognised reincarnate lama, to run the organisation, which expanded tremendously and now spans the globe, teaching meditation and philosophy in the tradition of His Holiness the Dalai Lama and offering services to local communities.
BIG LOVE icon arrives in Melbourne!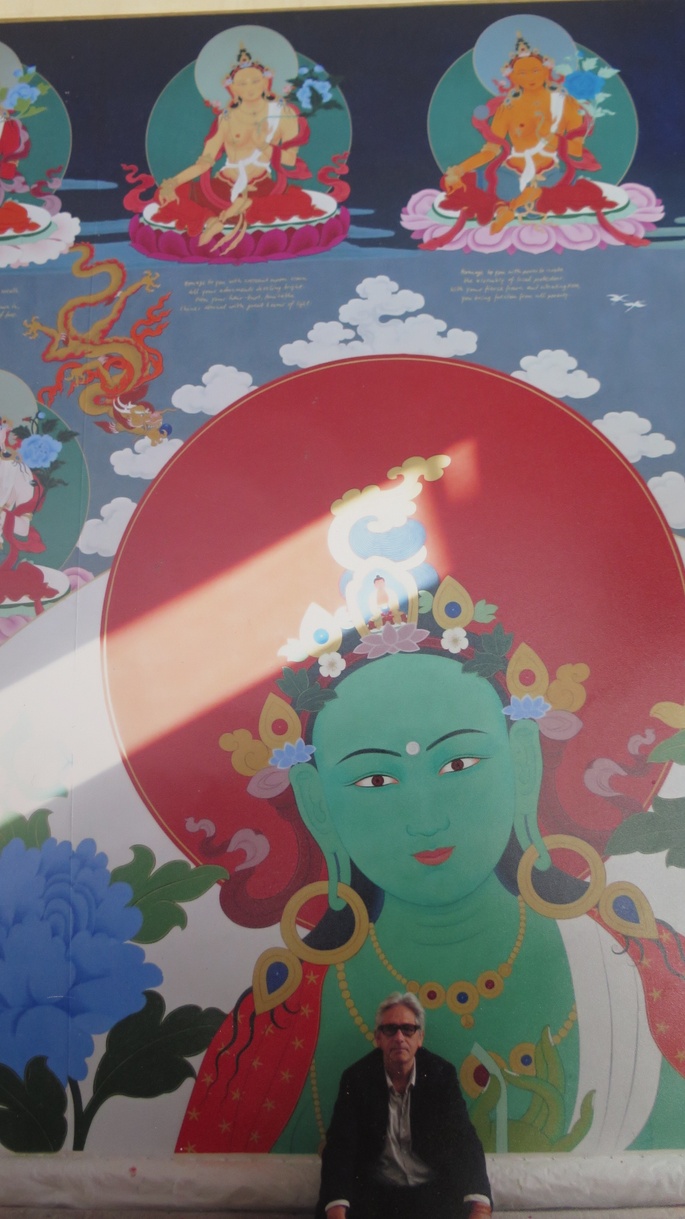 In 2017 Rinpoche presented Tara Institute with a MASSIVE 21 TARAS THANGKA, painted in France according to Tibetan sacred geometry, by master thangka painter Peter Iseli, an early Western student of Lama Yeshe and Lama Zopa. Tara represents the enlightened actions of all the Buddhas, the wisdom that is the Mother of all the Buddhas, and unconditional BIG LOVE for ALL beings. "Thangka" means "written down message", so this magical painting is a visually recorded teaching, handed down from generation to generation.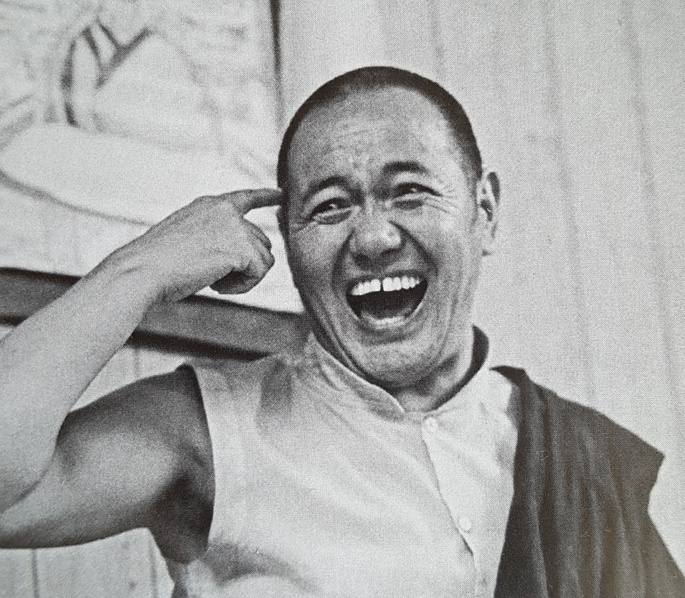 Lama Yeshe's constant advice on spreading ideas of universal education was, "Think BIG!" and this painting is taller than a four-storey building!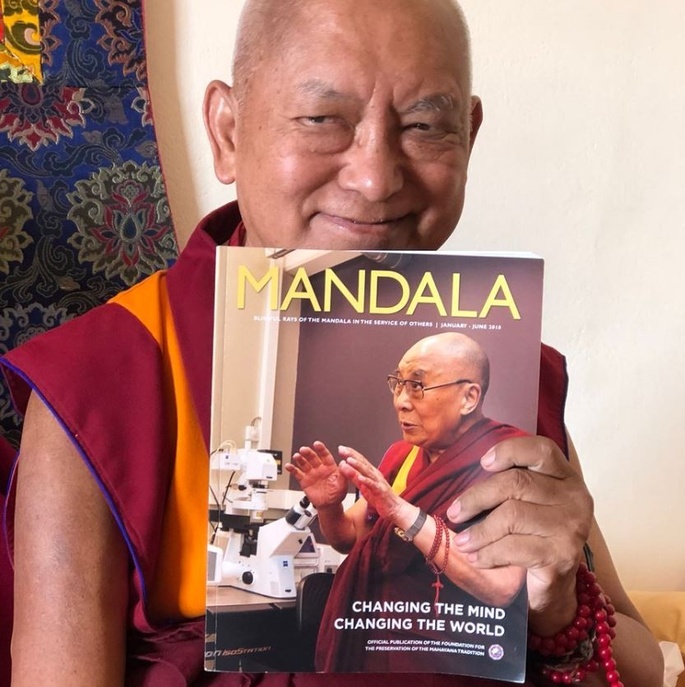 Lama Zopa's instructions are that he wants as many people as possible to see it – that simply seeing it is enough to help them with depression, anxiety, anger and other problems.
Our BIG problem is... as one of the largest canvas paintings in the world...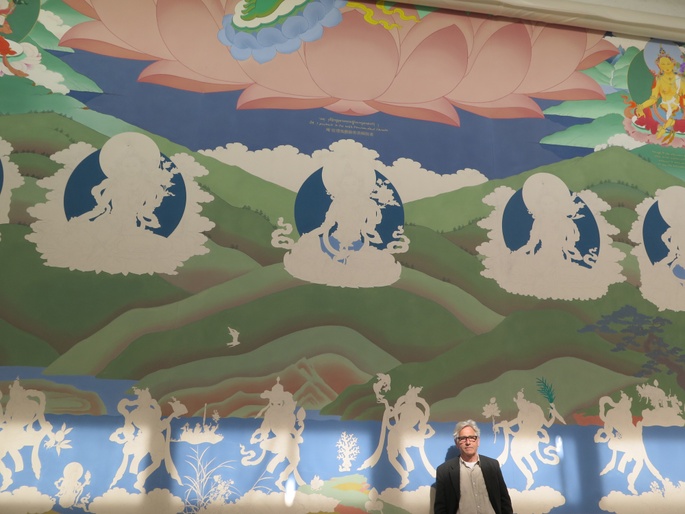 ...the thangka is so HUGE it costs a lot to store, move and display. There was no loom in the world large enough to create the canvas, so three vast pieces had to be sewn together. The specially built studio allowed the artist to work on one horizontal section at a time, then roll up to allow work on the next. So Peter Iseli has not seen his four years of dedicated work in full; our upcoming White Night event in Melbourne will be his first chance!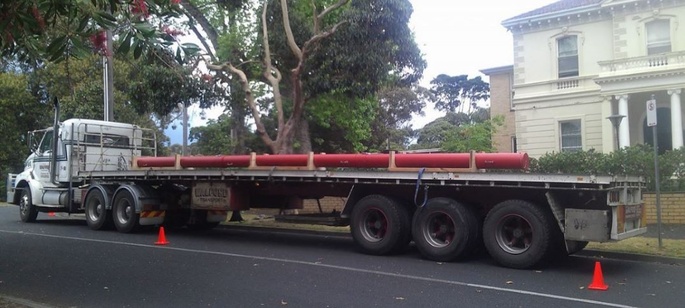 A semi-trailer must be hired, each time the thangka is moved!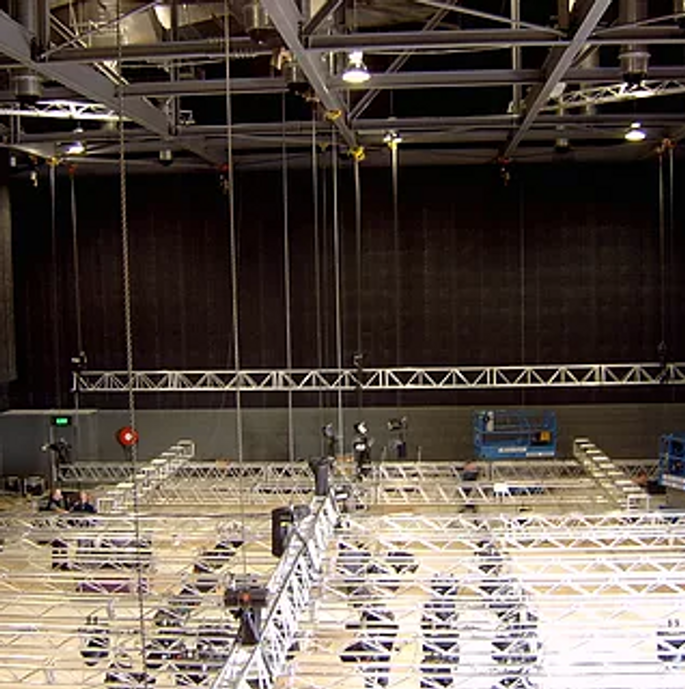 For each display, expert stage rigging specialists will slowly lift the thangka, supported on its purpose-built aluminium spar, using wire cables and winches. Separate beams will be raised in front for the brocade surrounds and curtain, and behind for protection of the artwork throughout the hanging and dismantling processes.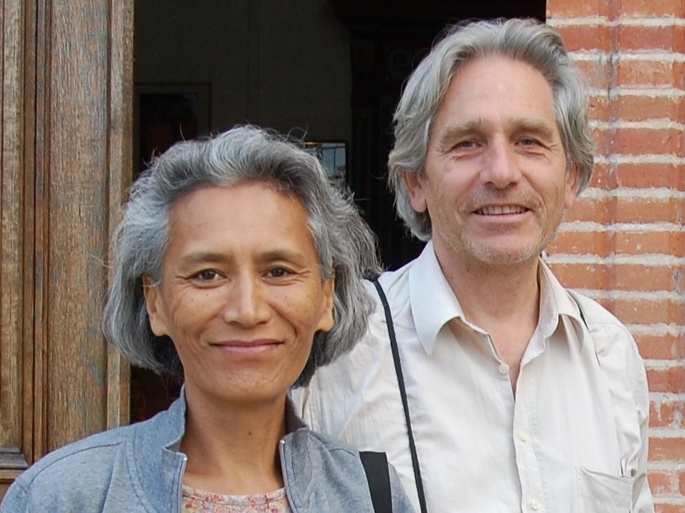 To support his future projects to serve Lama Zopa, and in appreciation for four years of his life devoted to painting the thangka, we would like to make an offering to the artist. (Here is Peter Iseli with his wife Jangchub Iseli-Sangmo. Grateful credits for photo: Violette Pliot Lecointre)
What we plan to do in 2018 is:
(1) exhibit in Hamer Hall on White Night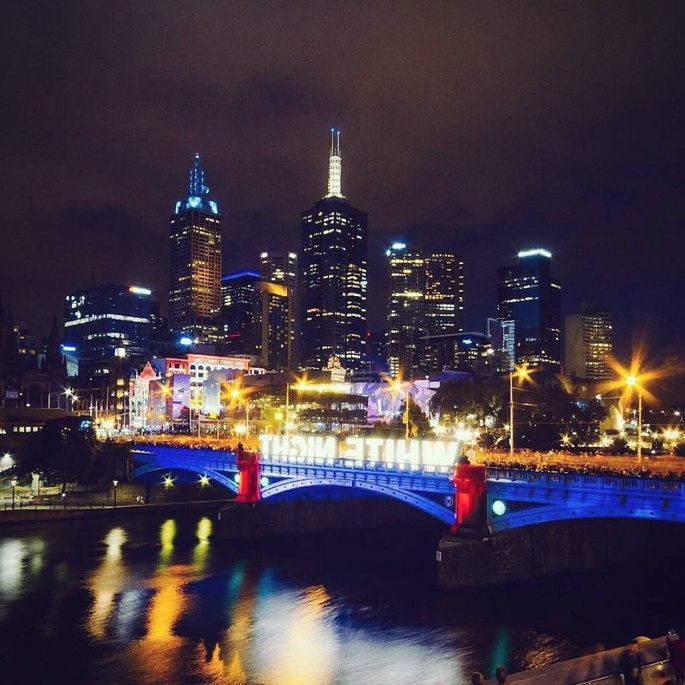 Thanks to dedicated work by Tara Institute volunteers, the 21 Taras Thangka will be part of Melbourne's all night Arts Festival, auspiciously scheduled for the second day of the Lunar New Year. Up to half a million people attend White Night, so we have an amazing chance to plant helpful seeds of inner peace and altruism for adults and children.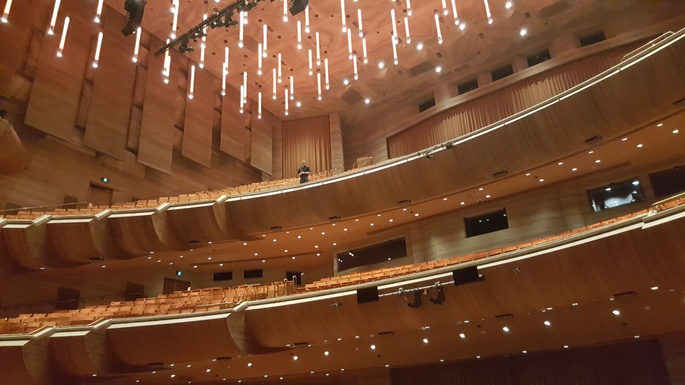 Hamer Hall, an elegant and prestigious building with an enormous stage, is the only White Night venue big enough to accommodate this huge thangka. It also offers a range of different viewing points to gaze at the 21 Taras, each of which addresses particular mental difficulties. Whether or not you can be there yourself, you can become involved by sponsoring electric candles for people to offer, beautiful paper flowers to decorate the stage, traditional Tibetan brocade surrounds for the thangka, or the specially engineered display.
(2) then transport the painting to the Great Stupa in Bendigo for Lama Zopa's visit and the Illumin8 Festival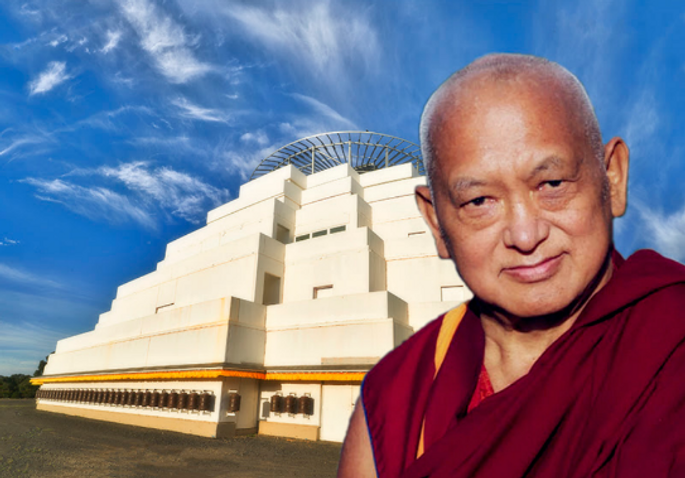 Lama Zopa Rinpoche is visiting Australia and leading a retreat from March 30 – May 12, inside the Great Stupa, which was planned by Lama Yeshe in 1981 when he first visited the land donated to FPMT. Hundreds of students from around the world will be there, dedicating precious time to mental development. The 21 Taras Thangka will be displayed in the vast cavernous space inside, soaking up more of Lama Zopa's tireless energy and altruism.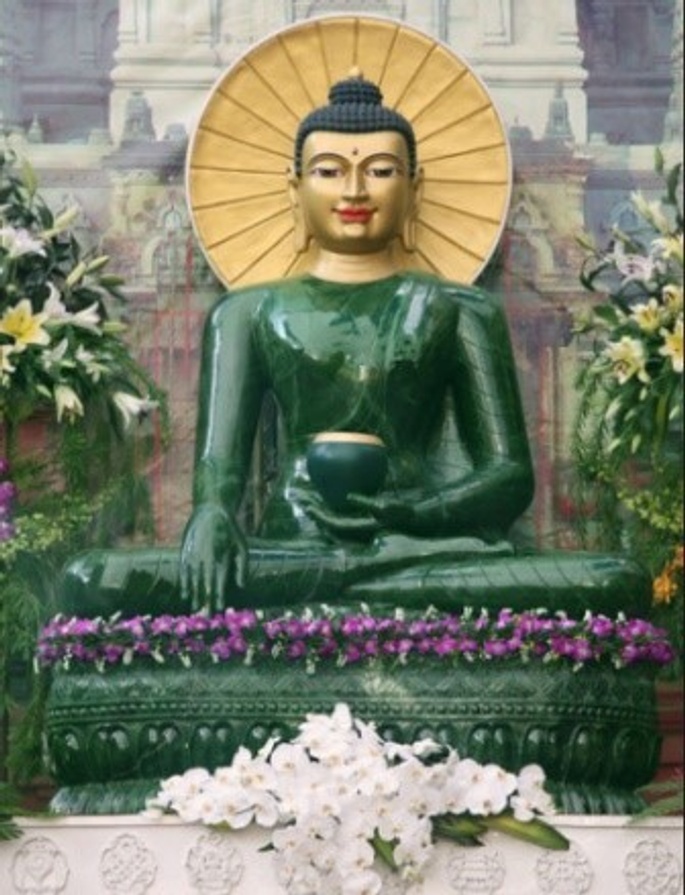 Following the retreat, the Illumin8 Festival at the Great Stupa will attract thousands of people to see not only the largest Jade Buddha in the world (2.5m) but also (at 15mx9m) the biggest thangka of a female Buddha in the world!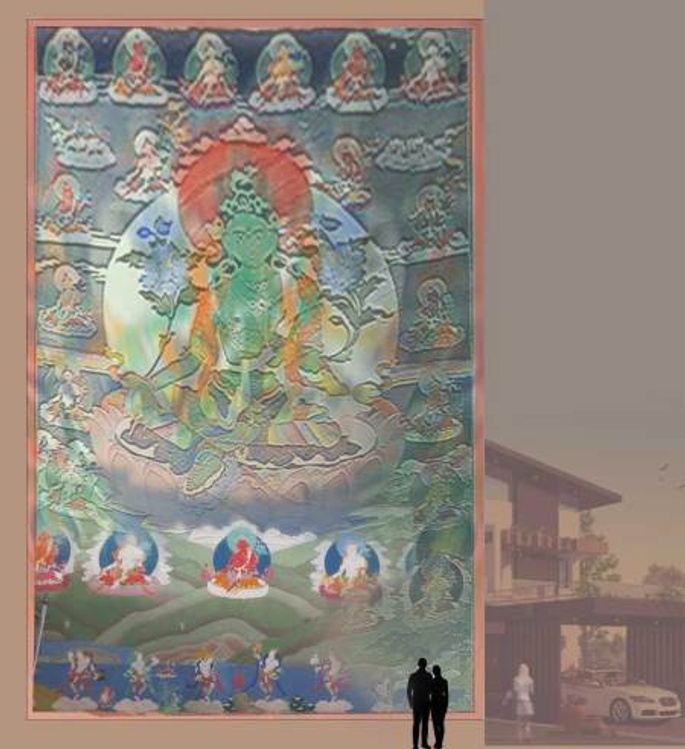 We need your help...
...to spread the word and to cover the costs below. Be a part of it all! Connect with beauty, strength and fearlessness today! Let people know about this shortcut to inner peace, coming soon! Each of the 21 Taras protects from specific harms - jealousy, depression, troublemakers...
Just hearing about BIG LOVE will do them good!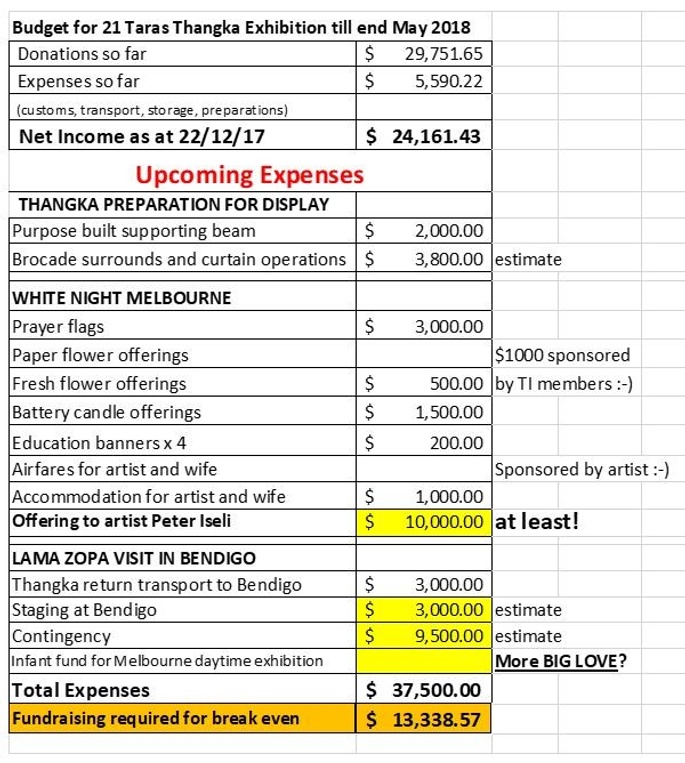 Our 'target' was the bare minimum until June.
Let's THINK BIG and be the cause for future 21 Taras Thangka exhibitions.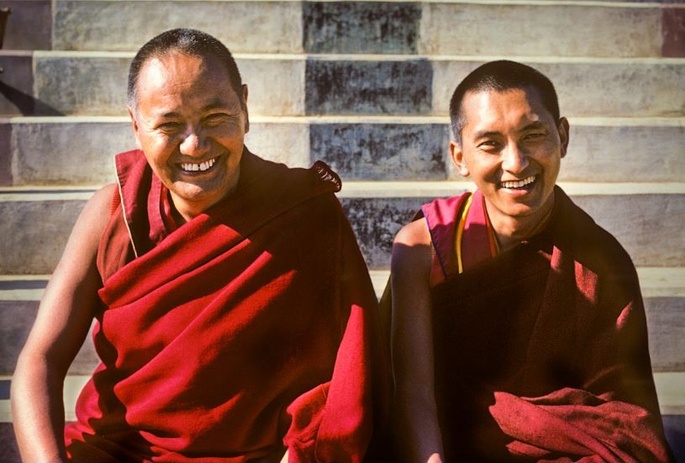 And here's some gifts for sharing and/or giving...
Forward the email and campaign link to your friends - "Influencer"

Tell us how many people you've forwarded the link to, and we'll put your name on the website, forever, to say thanks for helping out, and/or provide the perks below, depending on your reach and influence!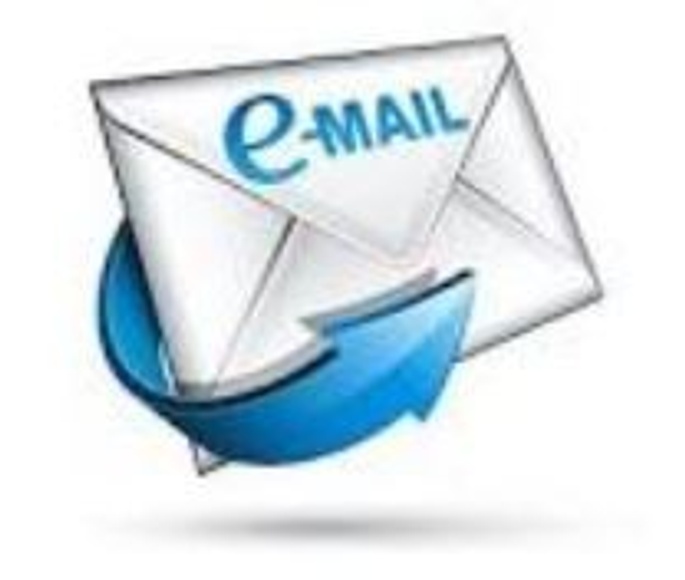 $1 - $50 – "BIG LOVE Hall of Fame"
We'll put your name on the website, forever, to say thanks for helping out, and on our BIG LOVE list, on retreat at the Great Stupa then kept in the Tara Institute gompa. And send you a soft copy of a picture of the whole 21 Taras thangka after we've photographed it at White Night!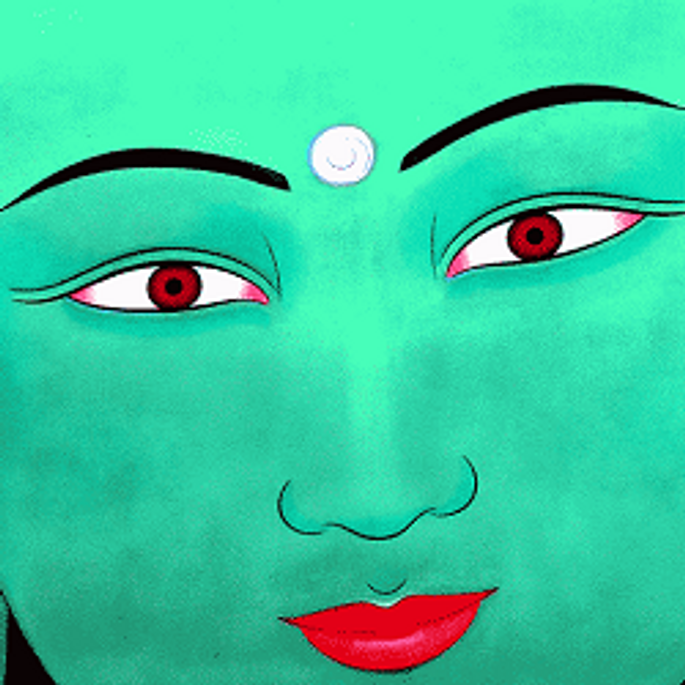 $500 – "Be There First" - now closed thanks xo
Limited to 50, Be There Firsts get to see the Thangka at the Concert Hall before the crowd. Sit in awe with the artist Peter Iseli as he finally sees his four years of work in full. Plus, your name goes on the website forever and you'll receive a picture.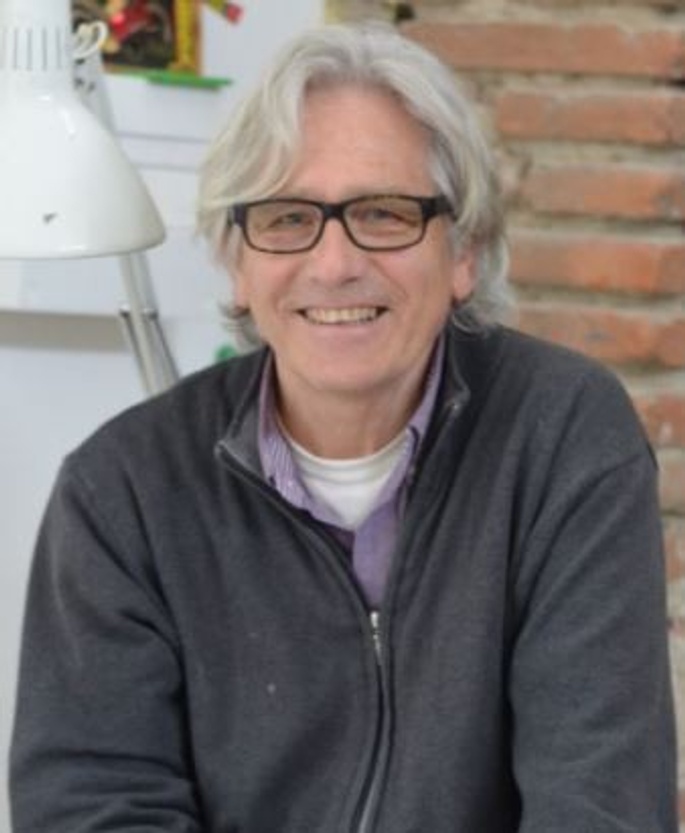 $5,000 – "Coming soon"
What would you like? Let us see if we can grant YOUR wishes the way you are making Lama Zopa's BIG dreams come true. Plus your name on our BIG LOVE list in the gompa at Tara Institute, and on the website, forever.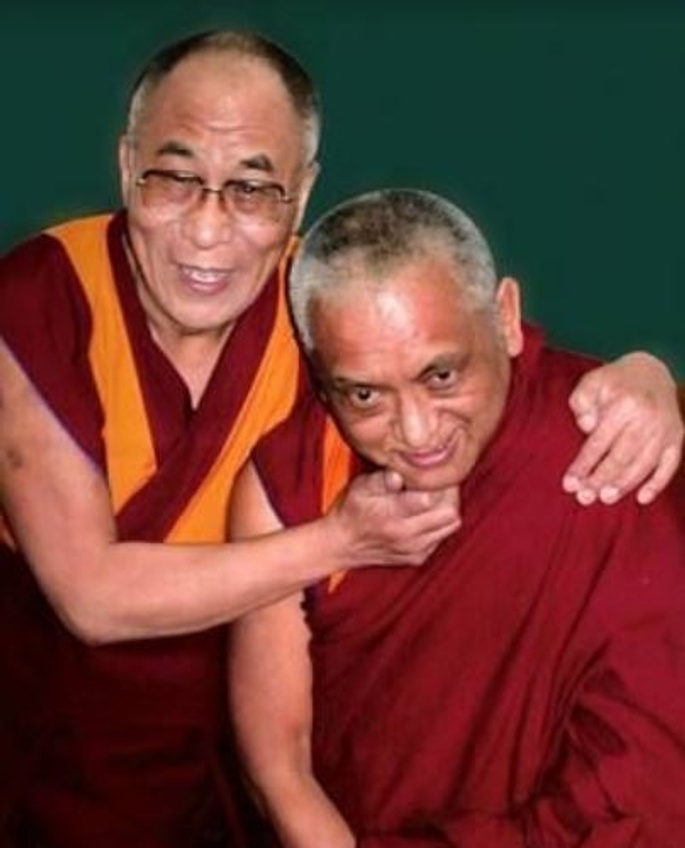 A million thanks to those who have already given and shared. You are making Lama Zopa's wishes come true and benefiting everyone who sees and even hears about the 21 Taras Thangka, Melbourne's BIG LOVE icon.
* * * * * * * * * *
Chuffed.org provide an essential and irreplaceable service in keeping your generous transaction safe. They will request a small, adjustable contribution as you donate to support our BIG LOVE campaign.
* * * * * * * * * *
If you'd like to set up your own personalised fundraising page to support us, take a look at the guidance Chuffed.org provide here:
https://chuffed.org/academy/articles/detail/5-examples-of-team-crowdfunding-campaigns-done-well