********************** English text below ***********************
Trop de déchets mettent en danger notre planète !
Vous-êtes-vous déjà retrouvé en vacances sur une plage paradisiaque, mais votre rêve s'est arrêté net lorsque vous avez remarqué le nombre de déchets qui traînaient sur le sable ? Saviez-vous que la production de plastique dépasse 320 millions de tonnes par an, ce qui équivaut au poids cumulé de tous les habitants de la planète ? Et que 79% de ces déchets est accumulé dans la nature ou dans des décharges en plein air ?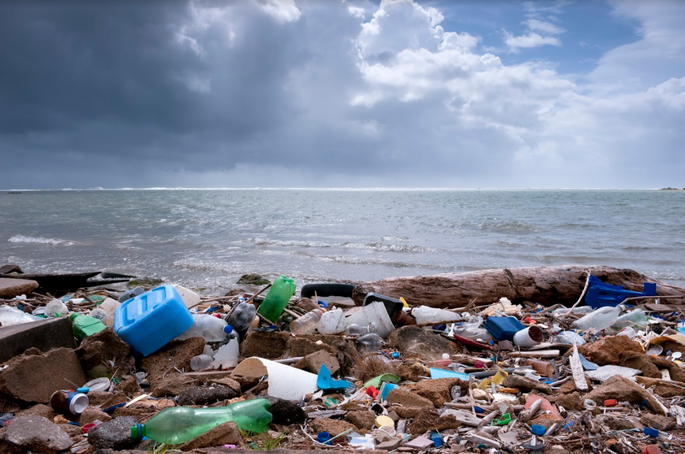 La bonne nouvelle, c'est que nous avons une solution pour y remédier – et que nous pouvons tous y participer !
Intéressé ? Alors lisez la suite et venez rejoindre notre communauté de voyageurs engagés !
Tous ensemble pour nettoyer notre planète !
Nous, c'est My Green Trip, une association fondée par Elisabeth et Nicolas, un couple qui en a eu marre de voir des déchets dans la nature pendant leurs vacances. Lorsque dans un parc naturel, en Malaisie, ils voient un singe manger une bouteille plastique, ils décident simplement de prendre quelques heures pour ramasser les déchets qu'ils trouvent en chemin. En moins d'une heure, c'était fait. "Nous nous sommes sentis utiles et fiers d'avoir réalisé ce simple geste, et nous avons commencé à imaginer ce qui se passerait si tous les voyageurs faisaient de même."
My Green Trip était né. L'idée est de connecter des voyageurs soucieux de faire un geste pour la planète avec des organisations touristiques locales pour faciliter le nettoyage d'endroits naturels.
Concrètement, l'ambiton de My Green Trip est de:
Construire une communauté de voyageurs engagés qui souhaitent une nature sans déchets.
Collaborer avec des partenaires locaux dans le tourisme responsable qui intègrent des ramassages de déchets dans leurs activités quotidiennes (comme des parcs naturels, des ecolodges, des clubs de randonnées ou de plongée...)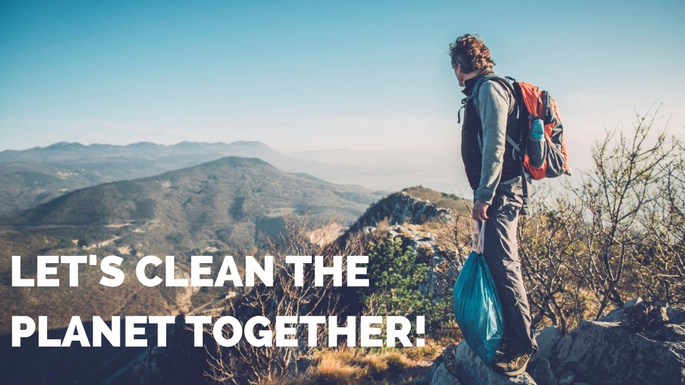 We are a community of travelers and tourism organisations who pick up trash left behind in nature. Together, for our planet.
Après une année de test, My Green Trip a débuté ses activités en 2017. Aujourd'hui, nous sommes une communauté de 3'000 voyageurs engagés, 15 ambassadeurs, 12 organisations partenaires et nous avons organisé des sessions de nettoyage dans plus de 15 pays !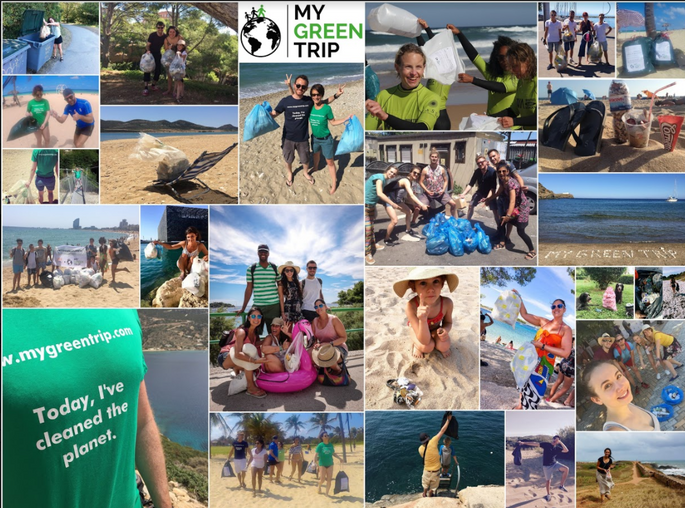 Nous avons besoin de vous !
Nous avons terminé le développement de nos kits de ramassage de déchets. Ces kits sont constitués d'un sac réutilisable en toile de voile recyclé, de sacs poubelle en plastique recyclé, de gants biodégradables et de matériel de sensibilisation. Ils seront assemblés dans un atelier protégé en Suisse. Le kit est à glisser dans son sac à dos pour avoir tout le matériel sur soi si on fait face à des déchets en nature.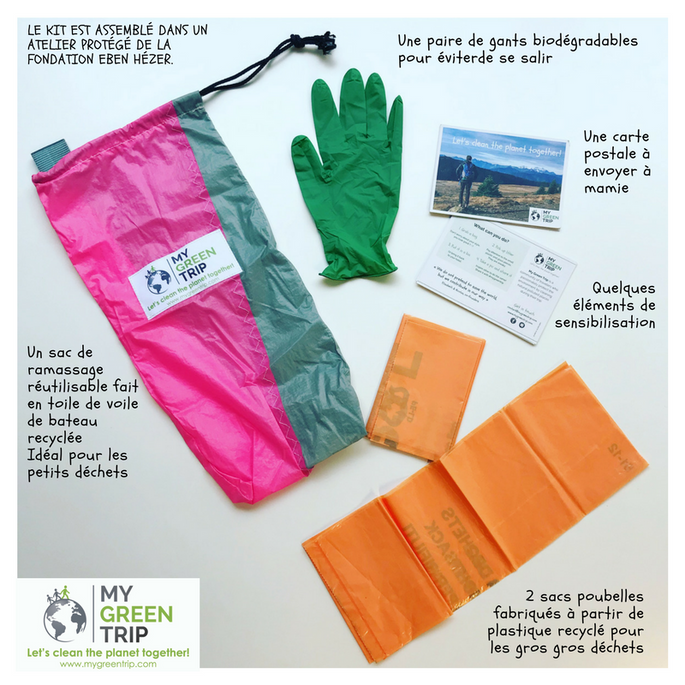 Notre plan pour 2018 est de lancer la production des 1,000 premiers kits et de continuer à développer notre communauté pour assurer leur distribution. Nous avons reçu une donation généreuse de la Fondation Gelbert de CHF 10,000 qui nous a permis de lancer la production. Mais nous avons besoin de CHF 5,000 supplémentaires pour pouvoir la compléter mettre à bien notre stratégie de communauté – et c'est là que vous entrez en scène !
Etant amateurs de nature et (parfois) grands sportifs, nous avons décidé de mettre notre équipe au challenge de courir les 10 et 20 km de Lausanne et Genève qui se déroulent les deux week-ends consécutifs du 28-29 avril et 5-6 mai pour nous aider à récolter les CHF 5,000 manquants. Nous sommes déjà 29 coureurs inscrits sur 3 courses différentes (20km à Lausanne, 10km à Lausanne et 10km à Genève) et avons besoin de VOTRE soutien pour atteindre notre objectif.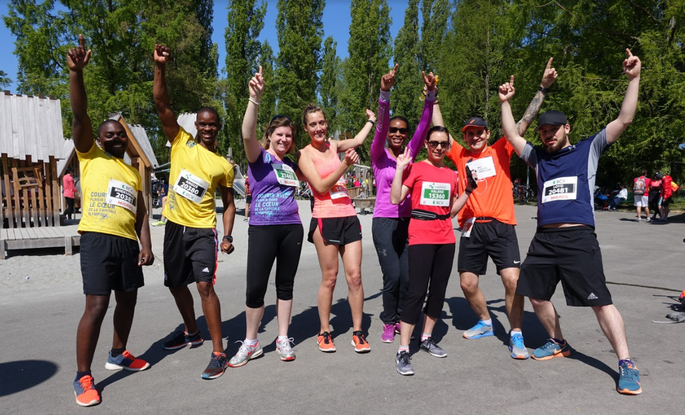 Si nous dépassons le budget initial de CHF 5,000, nous allons utiliser les ressources supplémentaires pour organiser plus d'évènements dans toute la Suisse Romande et augmenter la production des kits qui seront destinés à nos organisations de tourismes partenaires. Cela nous permettra de distribuer ces kits aux voyageurs et d'organiser des sessions de nettoyage localisées.
Rejoignez-nous et soutenez notre campagne de financement!
Si vous aussi vous êtes persuadés que nous pouvons tous agir pour notre planète, SOUTENEZ-NOUS en faisant un don ou en achetant un de nos produits My Green Trip exclusivement conçus pour cette campagne de financement !
Pour vous remercier de votre soutien, chaque contributeur qui aura fait une donation supérieure à CHF 25 recevra un de nos kits de nettoyage gratuitement ! Nous vous demanderons confirmation une fois la campagne terminée.
Si vous ne souhaitez pas faire une contribution monétaire, pas de panique ! Voici d'autres moyens par lesquels vous pourrez soutenir notre projet :
Partagez cette campagne sur les réseaux sociaux et parlez-en autour de vous
Contacter

[email protected]

et venez courir avec nous !
Visitez notre site web et devenez membre de notre communauté
Likez notre page Facebook
Et bien sûr, n'oubliez-pas de ramasser les déchets que vous rencontrerez lors de vos prochaines vacances :-)
Merci du fond du cœur et à bientôt !
Elisabeth, Nicolas et toute l'équipe My Green Trip
---
*********************ENGLISH here*****************************
Too much trash puts our planet in danger !
Have you ever found yourself amazed by the beauty of a white sand beach, but at the same time you were shocked by the amount of trash lying on the sand? Did you know that plastic production is over 320 million tons per year, which is equivalent to the weight of the entire humanity? And that 79% of plastic waste is accumulated in the nature or landfills?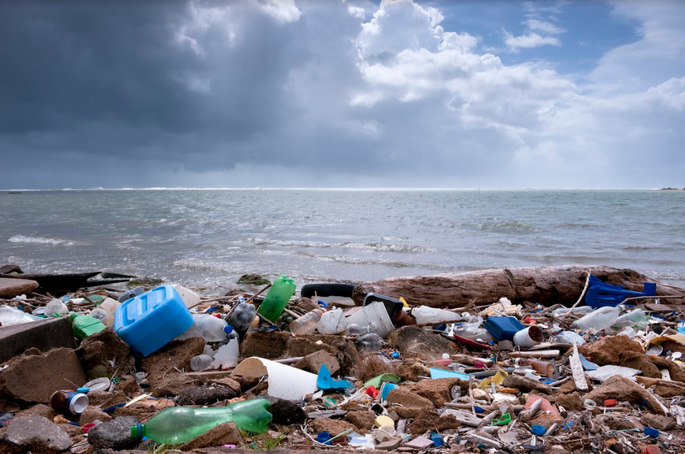 The good news, is that we found a solution - and that all of us can contribute! Interested? Read more below and join our community of green travelers!
Let's clean the planet together!
We are My Green Trip, an association founded by Elisabeth and Nicolas, a couple who had enough of seeing trash in nature during their holiday. One day, in a natural park in Malaysia, when they saw a monkey eating a plastic bottle, they simply decided to take some time to clean up the trash found in the park. In less than 1 hour, it was done. "We felt useful and proud of this simple action and started to think of how it would be fantastic if all travellers would do the same. "
My Green Trip was born. The idea is to connect nature friendly travelers who want to do something about trash with local tourism organisations to facilitate the clean-ups.
Concretely, the ambition of My Green Trip is to:
Create a community of green travelers to become ambassadors of our planet by cleaning up trash found in nature
Partner with local businesses in the tourism industry to include clean-up sessions in their day to day outdoor activities (like natural parks, ecolodges, hiking or diving clubs...)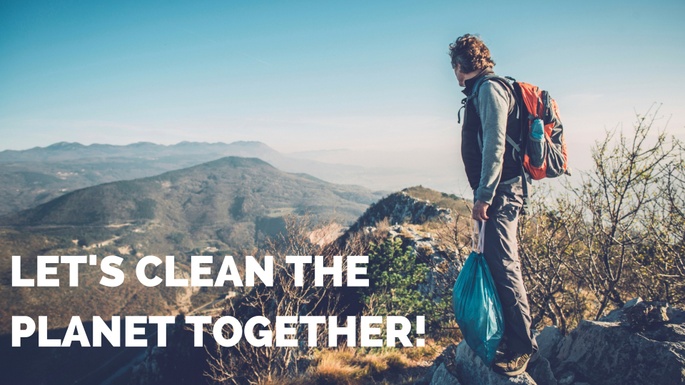 We are a community of travelers and tourism organisations who pick up trash left behind in nature. Together, for our planet.
After a year of testing, My Green Trip started its activities in 2017. Today, we are a community of 3'000 green travelers, 15 ambassadors, 12 partner organisations and we have organised cleaning sessions in more than 15 countries.


We need your support !
We have finished the development of our clean-up kits.These kits will consist of a reusable bag made out of recycled boat sails, garbage bags made from recycled plastic, biodegradable gloves and awareness material and will be assembled in a protected workshop in Switzerland. The kit is the ideal companion to put in your travel backpack and clean-up trash when you see some in nature.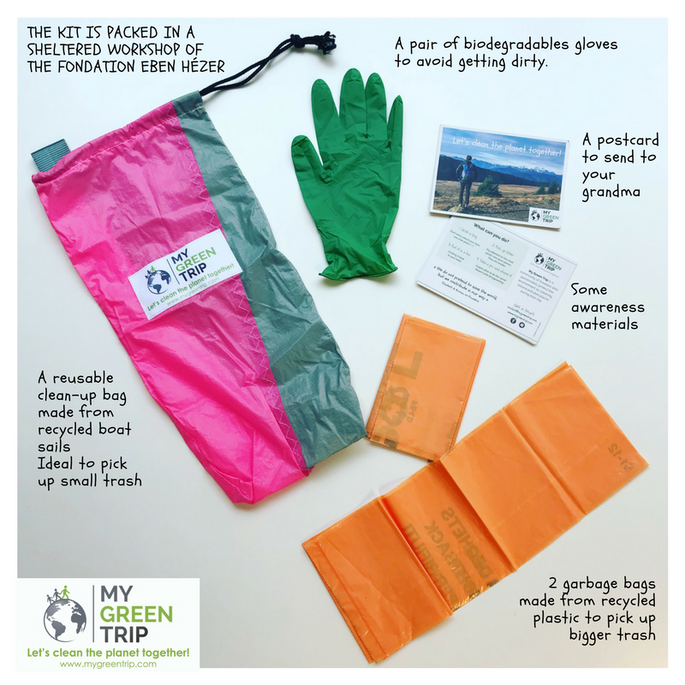 Our goal for 2018 is to launch the production of our first 1,000 clean-up kits and to continue to develop our community to ensure their distribution. We have received a generous grant of CHF 10,000 from the Fondation Gelbert, which has allowed us to start ordering the first kits. But we need an additional CHF 5,000 to complete their production and execute our community strategy - and this is when YOU come in !
As big fans of nature and (sometimes) sport, we have decided to challenge our team to run the 10 and 20 kms of Lausanne and Geneva taking place the two weekends of the 28-29th April and 5-6th May to raise the additional CHF 5,000 we need. We are already 29 runners that will perform 3 different races (20km of Lausanne, 10km of Lausanne and 10km of Geneva) and we now need YOUR support to reach our fundraising goal.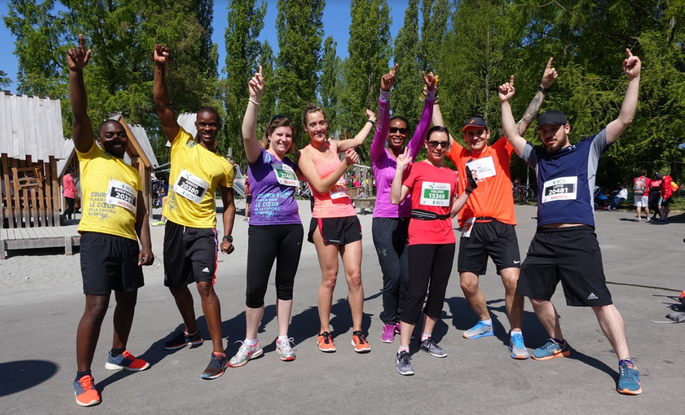 In case we go beyond CHF 5,000, we will use the additional funds to organise more events all over the French part of Switzerland and produce additional kits for our partner tourism organizations. This will allow us to distribute the kits to our travelers and organize local clean-up sessions all around the world.
Join us and support our crowdfunding campaign !
If, like us, you believe we can all come together and act for our planet, SUPPORT US by donating to this campaign or purchasing one of our specially designed My Green Trip goodies.
To thank you for your support, we will distribute free clean-up kits to every donor contributing CHF 25 or more to our campaign. We will ask for your confirmation once the campaign is over.
If you do not wish to make a monetary contribution, don't panic! Here are other ways to support us :
And of course, don't forget to pick up trash during your next holidays :-)
Thank you from the bottom of our heart for your support, see you soon !
Elisabeth, Nicolas and all the team @My Green Trip