What's the prob?
After organizing a "Mama's Day Bail Out" in May 2018 through which we were able to help get 4 moms out of Roanoke City Jail around Mother's Day, and financially assist 3 other moms with things like bus passes, emergency housing or clothes, it further illustrated the scope of people imprisoned in Roanoke jails for being poor - locked up because they can't afford to pay their bail while waiting (sometimes indefinitely) for their day in court, and the need to collectively help address that.
We found that 50% of people in local jails are being held pretrial (legally innocent). Most of whom have "no bond" (are denied bail) and are only accused of minor offenses; the few who do get a bond are often economically forced to go through the bail bonds industry. So Roanoke Peoples' Power Network's jail committee (Roanoke Jail Solidarity) decided to start a community bail fund, which can hopefully help prevent someone from losing their job, housing, kids or even their life, as 7 people have died in RCJ in the past 3 years ranking it one of the top 10 worst in the country.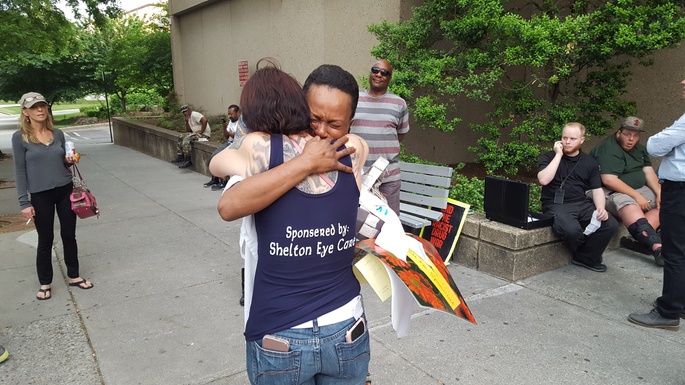 How will it work?
This is meant to be a "revolving" community bail fund, meaning we hope to use the majority of this money to directly bail people out (not go through a bondsperson), and then return that money to the bail fund after they go to court for others to use.
Who will we help?
Anyone in a Roanoke jail in need of bail funds that we have available. Our main criteria is that the person have contact info, and we will be prioritizing those who are most vulnerable or marginalized (Black, Brown, or LGBTQ folks, and political prisoners), and who haven't already used this fund yet.
If you or someone you know is in a jail in the Roanoke area and is in need of bail fund support, reach out to us: [email protected]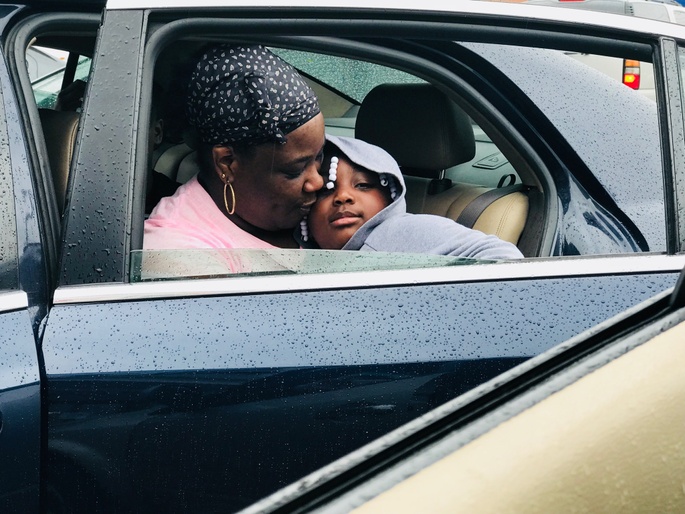 The goal
Ultimately, our goal is to raise around $10,000 so that at least a few people at any given time could have access to bail funds.

Perks

Donate $10 - we'll send you your choice of any 3 Roanoke Peoples' Power Network buttons: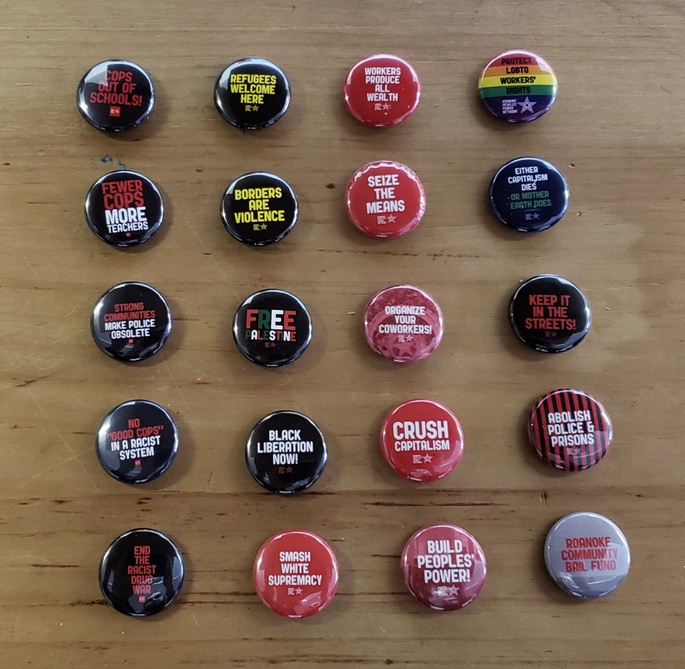 "Cops Out Of Schools"
"Fewer Cops More Teachers"
"Strong Communities Make Police Obsolete"
"No Good Cops In A Racist System"
"End The Racist Drug War"
"Refugees Welcome Here"
"Borders Are Violence"
"Free Palestine"
"Black Liberation NOW"
"Smash White Supremacy"
"Workers Produce All Wealth"
"Seize The Means"
"Organize Your Coworkers"
"Crush Capitalism"
"Build Peoples' Power"
"Protect LGBTQ Workers' Rights"
"Either Capitalism Dies Or Mother Earth Does"
"Keep It In The Streets"
"Abolish Police & Prisons"
"Roanoke Community Bail Fund"