We need new economic thinking
Our economic system is not working for us. A new debt crisis is around the corner, inequality continues to rise and we are driving towards an ecological crisis.
But economics is caught in a crisis of conformity
… that won't allow for new ideas and voices. Economists, if they want to succeed in the mainstream, need to keep to a framework developed in the 19th century. Such thinking limits the public conversation and policy initiatives through their research and the students they teach.
Those academics, who do think differently and innovate, are excluded and marginalised. The mainstream doesn't recognise them as 'real' economists.
In spite of major campaigning efforts by students, this has not changed since the Crash in 2007/8 which revealed the inadequacies of mainstream economic thinking.
Innovators in economics are therefore dispersed across departments in academia and struggle to be heard and get funding for their research.
So we want to build an influential community of pluralist economists
Pluralist economists are those open to new ideas and diverse perspectives in our quest to understand and design economic systems that work for the many.
We want to link together the diaspora of economic innovators who embrace pluralism as an important value so they can be more visible and influential.
So far we have held events involving 1,000s of people; created a magazine for fresh economic thinking, The Mint;

have over a 100 public supporters who have set out why they support economic pluralism, and are establishing a shared set of standards for economic teaching that takes a pluralist approach. But…
We need your support to increase our impact
Any money you can give us, particularly regular contributions, helps us increase our impact by paying for the time, space and media we need to:
Identify potential sympathetic employers of economics graduates and engage with them on the benefits of economic pluralism through speaking at employer events and holding our own; and
Hold an event in early October streamed around the world to showcase top pluralist economics thinkers selected by the people for recognition. This will be designed to stand in stark contrast to the elitist, mainstream Nobel Economics Prize which has its 50th anniversary this year.
…And we will recognise you as a valued sponsor of this community
All contributors will be mentioned by name (unless you don't want to be) as a sponsor on our website.
All those who give £20 or more per month will receive special recognition on our website as foundation sponsors as this type of regular, predictable, significant donation gives us the foundation to allow us to achieve long-term success.
And this is who we are....
Promoting Economic Pluralism was born out of a workshop of economic activists in September 2016 including thought-leaders such as Kate Raworth and Steve Keen.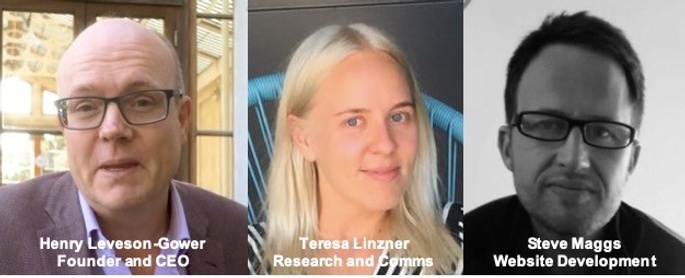 Henry brought them together as he was seeing at first hand working in environmental policy how economic thinking was not opening up in spite of the Crash and student campaigning. Henry has been working to open up thinking since he studied economics in the 90s. He believes that we are at a time in history when real change could happen.... with your support.
Teresa joined last year to help with research and communications. She had previously worked as a researcher. Since her time as an economics and philosophy student, she has been a passionate advocate for pluralism.
Steve is our website guru and has given loads of his time for free to make sure our websites look great because he believes in the importance of this work.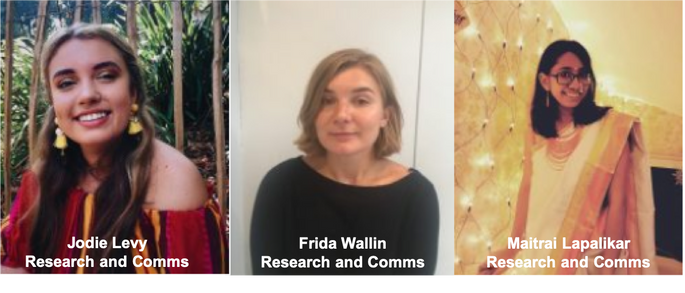 Jodie, Frida and Maitrai all joined us last year as volunteers to provide invaluable support uploading material to create our new Mint website, helping with events and much more.
Our Trustees

Ann is an influential economist, author and tireless campaigner for economic reform since leading the Jubilee 2000 campaign for debt relief. She was one of the people who also did see the Crash coming in her 2006 book The Coming First World Debt Crisis.
Ian, having retired from the City where he held various Chief Economist positions, has been working on the reform of economics teaching since the students started demanding reform after the Crash.
Jonathan is a professor of economics at Oxford University and a Fellow of the Academy of Social Sciences amongst other things. Throughout his career has taken a pluralist approach to economics challenging the mainstream.
The Mint Team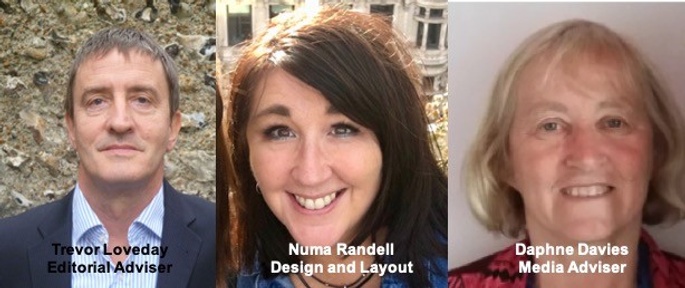 Trevor is a highly experienced and creative editor who provides invaluable advice and editing for The Mint.
Numa is a design supremo who has given The Mint its look and lays out the pages for each issue.
Daphne advises us on media strategy and does the tough work of proofreading The Mint.
The School of Economic Science supports us by giving us space for our events.
There are too many other people to individually name here who have supported us by writing articles for The Mint and speaking at our events.
The same holds true for those who have helped co-create our standards for economic teaching that takes a pluralist approach.
So a big thank you to all the people who have given so much of their time, expertise and talent to get us to where we are now.