Keeping the Peace with art

I have been involved in resistance to BC Hydro's proposed Site C dam on the Peace River in northeast British Columbia in Treaty 8 Territory since 2015. To support the farmers and First Nations people who have been trying to stop the dam, I designed and printed shirts in Cree and in Dane-zaa at cost as fundraisers for RAVEN Trust, then continued with other fundraising efforts and art projects.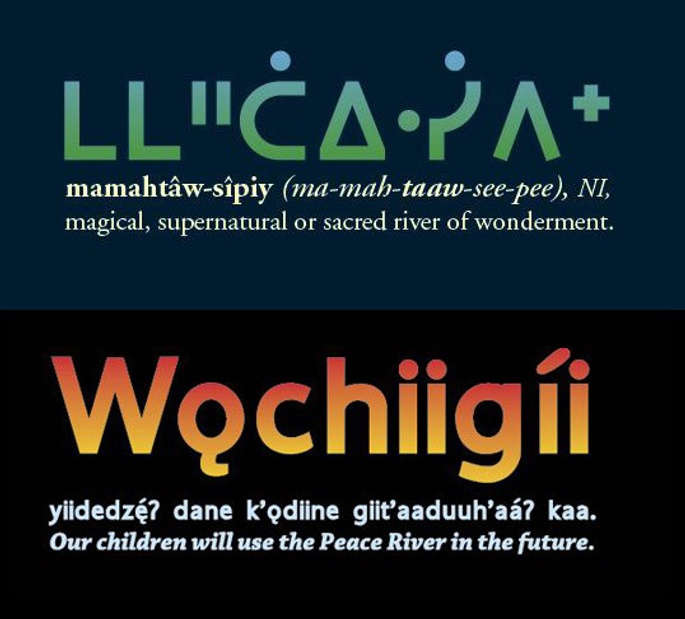 (Cree translation courtesy of Art Napoleon; Dane-zaa courtesy of Verena Hofmann & Treaty 8.)
In the summer of 2016, BC Hydro's drilling on the farm of Ken and Arlene Boon - prime agricultural land slated for flooding - annoyed my partner so much that we pounded a mock survey stake outside our gallery and home in Wells, BC. Wendy Holm and other turned that yellow stake symbol into an effective fundraising campaign called Stake In the Peace. I made a small version of the field of stakes for an exhibition in Prince George in April, 2017 at Omineca Arts Centre.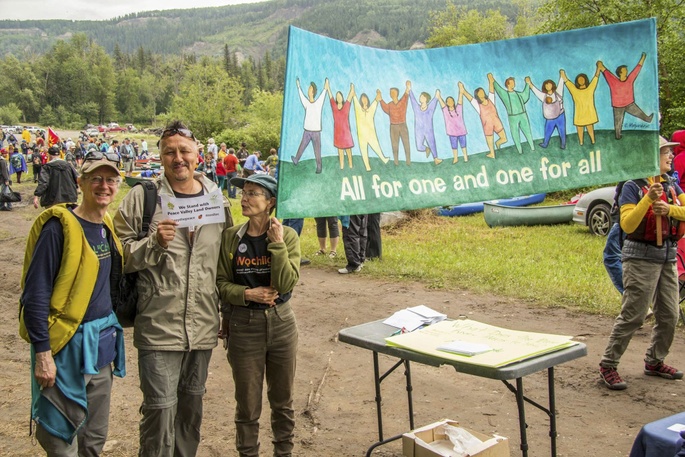 (With Art Napoleon, Claire Kujundzic & Marg Dinsdale at the Paddle for the Peace; photo courtesy of Darcy Shawchek.)
The people of the Peace River valley have taught me many things and given me many gifts - more than I have contributed to their cause. Now I want to share the skills I have so that they can use these tools for their own projects and designs.

Everyone is creative!
Many people do not have access to visual art tools or have received negative messages in school. I believe everyone has creative abilities. With practice and support, anyone can find new ways to express their ideas and visions. Screen printing makes it possible to create products like shirts or posters for campaigns or fundraising, as well as making artistic prints. Water based inks are safer than traditional solvent-based inks, and low-tech methods allow production with a minimum of equipment. And it's fun to print your own design!
A hands-on approach
I like to have people print something - anything - within the first half hour of my workshops. That way they get an immediate sense of the directness of screen printing.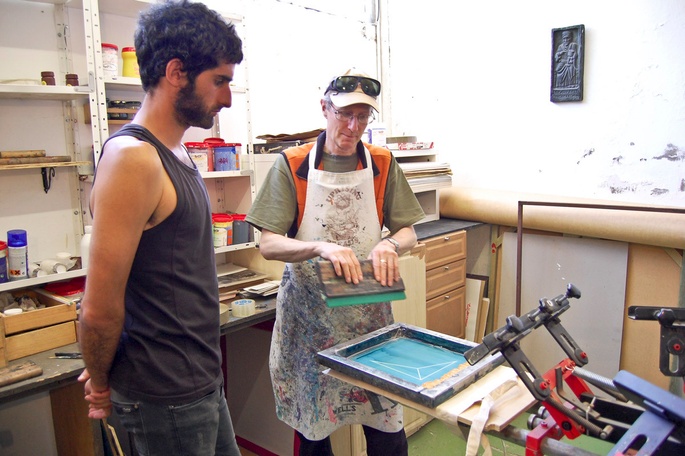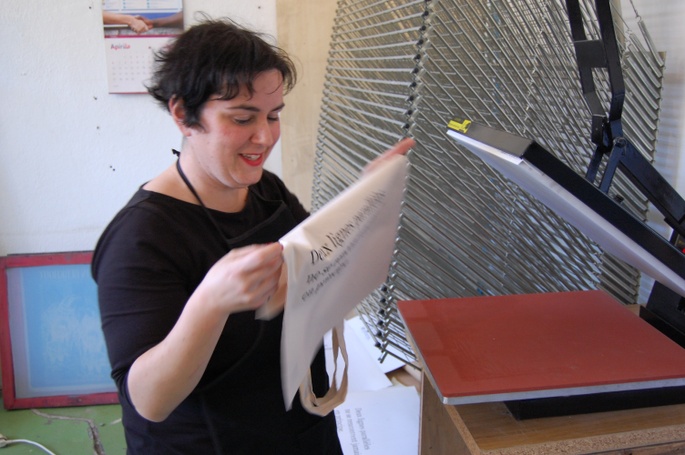 (photos courtesy of Garikoitz Murua Fierro, Box-A Arte Elkartea, Tolosa, Euskal Herria.)

You can join us
Presenting a weekend workshop in the Peace River region involves travel, material costs, and a basic honorarium. I have drafted a budget of $2400 (Canadian dollars) for this project and am asking for your help in fundraising to meet that target.
Printed Perks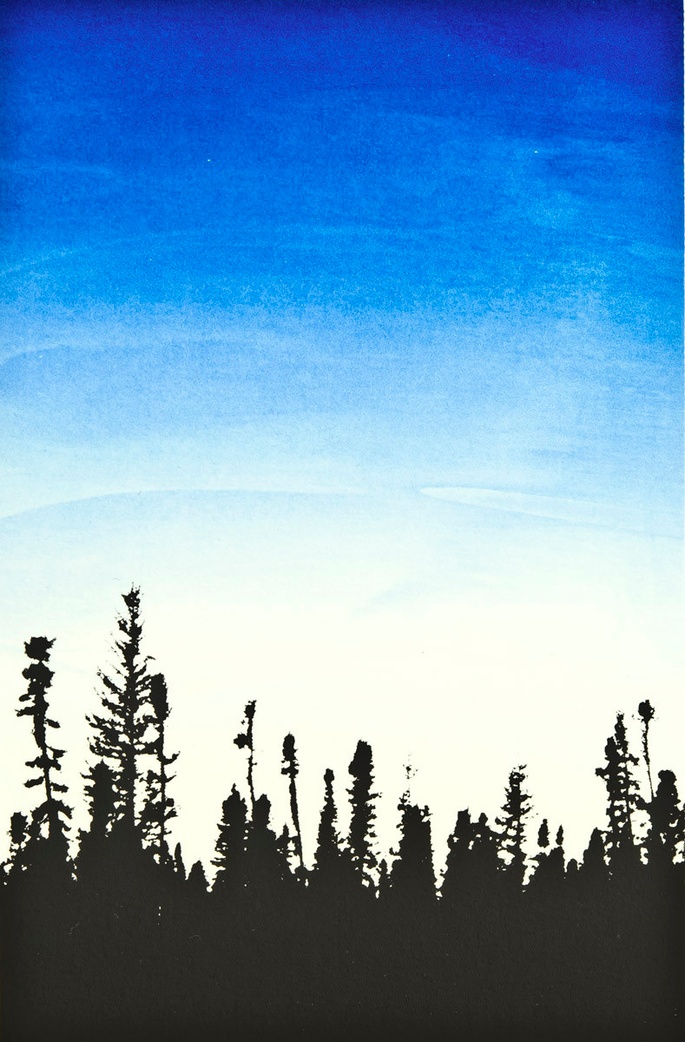 Editioned glow-in-the-dark silkscreened prints: "Black Spruce Aurora I" 13.5 × 21.5 cm (detail shown here; full image at https://bill-horne.net/landscape-prints/).

13.5 × 21.5 cm
13.5 × 21.5 cm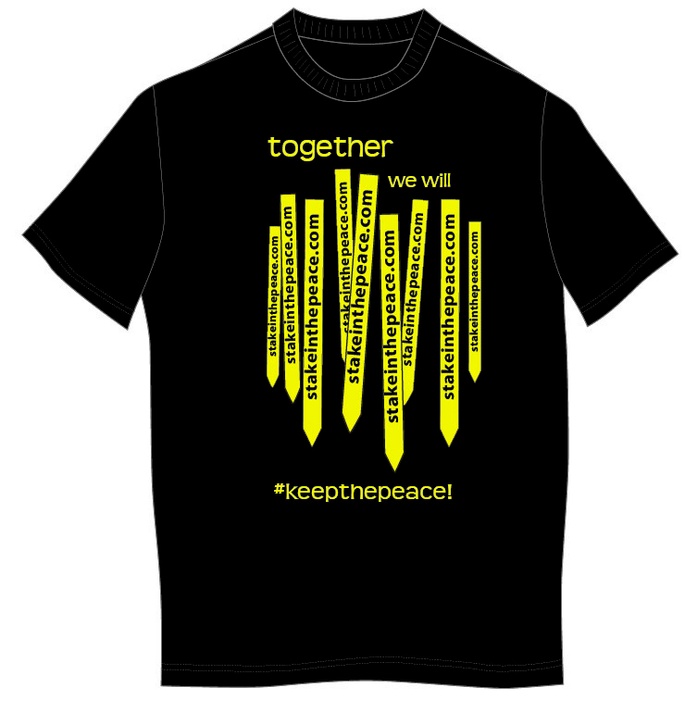 "stakeinthepeace" shirts on 100% cotton.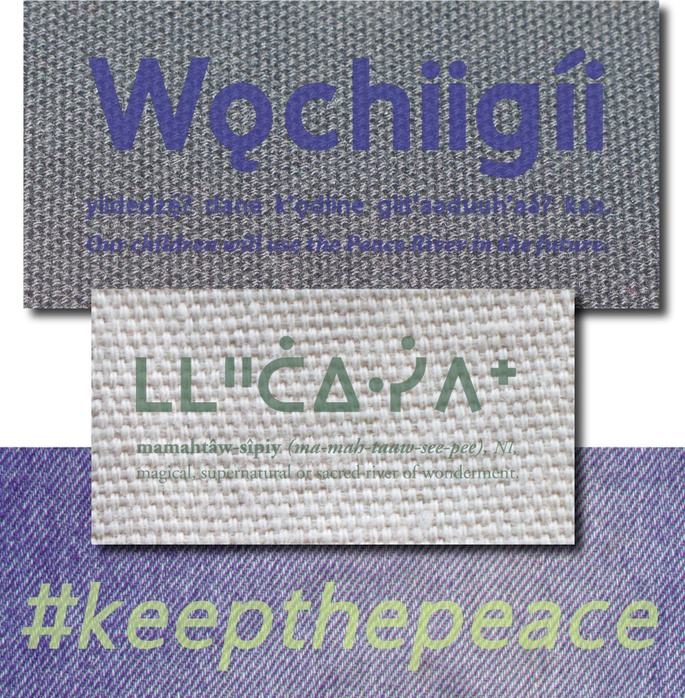 Various screen printed patches (samples only - various designs & hashtags printed on various cotton materials!)