Our farmers need you this summer!
Organic and biodynamic farmers have been experiencing severe drought and are now in the direct line of bushfires across Southern Australia. Beyond anything that has occurred in our history.
Numerous certified organic producers are in imminent danger, but due to their farming enterprises cannot leave their farm. Others continue to face the waiting game of fires in their direct surrounding areas. Benmar Farm (pictured above) and Marrook Farm have been under ongoing threat from multiple fire fronts. Other farmers are now also affected from South Australia & East Gippsland in the firestorms in early 2020.
Hear directly from Heidi at Marrook Farm about the ongoing challenges they are facing here.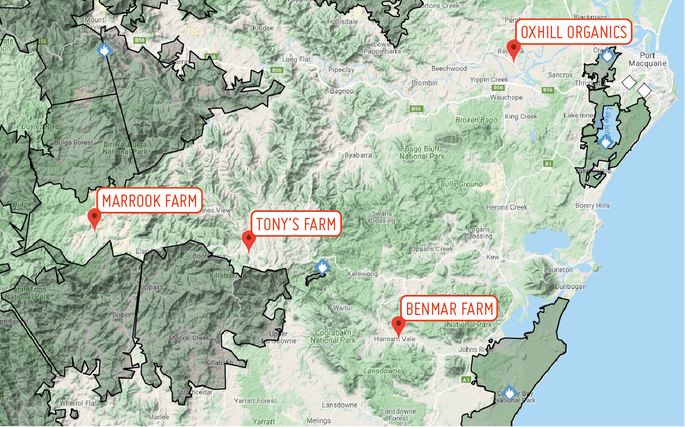 Help keep farm businesses afloat and producing our food
Farmers urgently need help to keep their stock alive, recover from the fires and retain their organic certification. As summer rolls on, your support will enable farmers to continue to farm and deliver their exceptional certified organic products to the shelves of your local food store.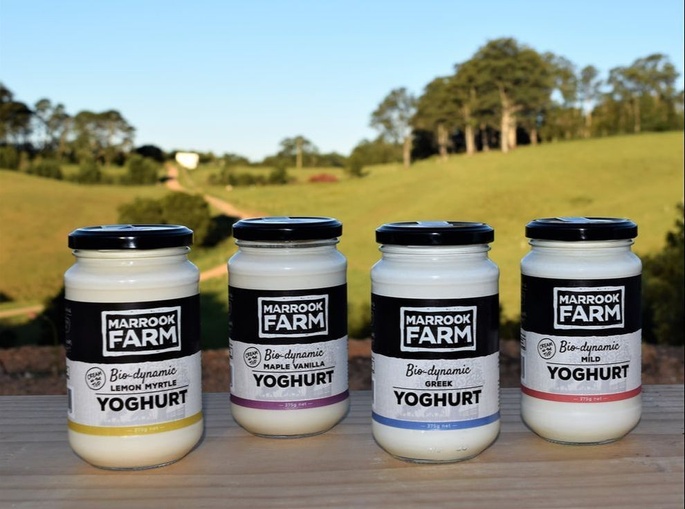 UPDATE 23/12/19: When we launched this appeal, our aim was to raise enough money to purchase and transport a B-double load (approx. 50 tonnes) of certified organic fodder to farms in immediate need in NSW - the cost being $14,000.
Now, thanks to the momentum created by this appeal, we've had an amazing 120 tonnes of certified organic fodder donated by generous organic producers in Victoria - worth over $60,000! And the donated fodder has also unlocked $40,000 worth of transport subsidies through the NSW Govt. Rural Assistance Authority.
This means all funds contributed to the Organic Farmers Bushfire Appeal will be available to support even more fire-affected farmers to keep producing organic food in these tough times, and will help to:
provide livestock transport to alternative organic farmland until fire danger passes

replace essential farming equipment
buy certified organic fodder
purchase bulk grain feed
fund new season's plantings
replace burnt fruit & nut trees
fund new plantings to restore native vegetation
coordinate teams of volunteers
The first truckload of organic fodder was delivered to farms in immediate need on Christmas Eve (shown on map above) - thank you from the bottom of our hearts for helping to make this happen! The next will be delivered in the coming weeks to fire affected farmers in different regions.
About ORICoop
The Organic Farmers Bushfire Appeal is coordinated by ORICoop (Organic & Regenerative Investment Co-operative). ORICoop is working with local charities in each region to support our farmers to continue growing organic food and fibre. All donations received will be overseen by our regional representatives & an ORICoop Board member to ensure that the funds get to those that need it most.
ORICoop exists to nurture and increase the amount of regeneratively & organically farmed land in Australia. As well as supporting farmers to be the best land stewards of our delicate ecological food system.
Other ways to help
Businesses
Encourage your customers to make a donation at the register - here is a flyer you can display.

Contact ORICoop

for details of how to transfer any funds raised.

Include this takeaway flyer in your weekly food boxes, keep a stack of flyers on your shop counter, or hand out to customers with their receipt.

Share the appeal with your customers in your next email newsletter.

Offset your carbon footprint with tree purchases to be planted on fire affected farms -

contact ORICoop

for details.

Spread the word amongst your networks!
Farmers
Consider donating a load (or part of) of hay/fodder to fire affected farmers.
Consider offering temporary agistment until the fire risk passes - register your interest here.

Contribute your ideas for land rejuvenation - contact ORICoop

here

Spread the word!
Volunteers
Lend a hand to farmers in southern Australia post-fires -

register your interest here

.

Consider

WWOOFing

Help amplify the reach of this fundraising appeal -

contact ORICoop

if you are a logistics expert, wordsmith or PR/marketing/admin guru.

Spread the word on social media and through your networks!
Are you affected by the bushfires as an organic grower or producer?
Please contact us at ORICoop with details of what support you require.
Thank you for your support!