------For English, scroll down-------

Tι κοινό μπορεί να έχει ένας μπάρμαν, μια ιδιωτική υπάλληλος, ένας γυναικολόγος, ένας βιολιστής και μια καθηγήτρια;

Τι κοινό μπορεί να έχεις εσύ με τον "άλλο";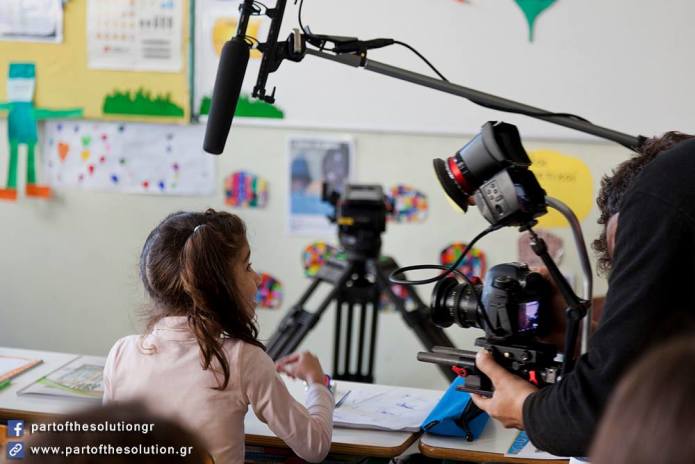 Η καμπάνια "One Migrating World – Ένας κόσμος μεταναστεύει" είναι στο στάδιο των γυρισμάτων, έχοντας ολοκληρώσει τα 9 από τα 10 βίντεο που έχουμε βάλει ως στόχο για την ανάδειξη ενός φαινομένου τόσο παλιού όσο και ο ίδιος ο άνθρωπος.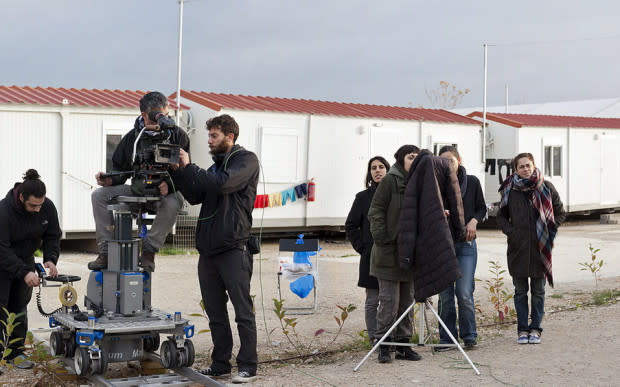 Είμαστε μια ομάδα καλλιτεχνών, κινηματογραφιστών, τεχνικών και φίλων, που θέλουμε να συνδράμουμε και να αναδείξουμε κοινωνικά ζητήματα που αν και μας αφορούν και μας επηρεάζουν όλους, πολύ συχνά φτάνουν σε εμάς διαστρεβλωμένα.
Το κόστος της παραγωγής είναι πάντα μικρό (βασικά έξοδα όπως βενζίνη και φαγητό για το συνεργείο αλλά και τους συμμετέχοντες) και αισιοδοξούμε να καλυφθεί από αυτή τη συμμετοχική χρηματοδότηση καθώς έχουμε επιλέξει να μην έχουμε οικονομική στήριξη από εταιρίες, ΜΚΟ και οργανισμούς. Συνολικά, μέχρι σήμερα, στη δημιουργία των βίντεο της ομάδας έχουν συμμετάσχει πάνω από 350 άτομα, προσφέροντας αφιλοκερδώς χρόνο, εξοπλισμό, διάθεση, εμπειρία και πολλά χαμόγελα.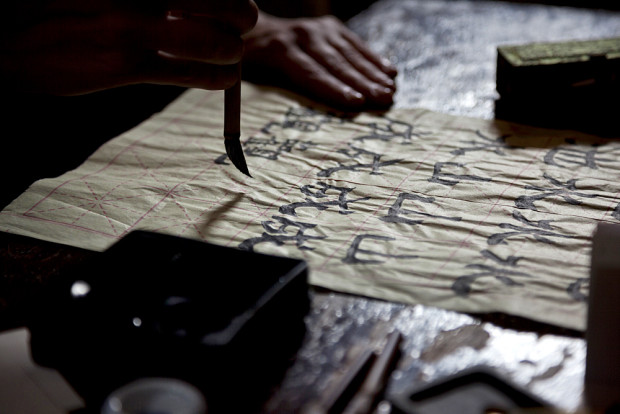 Έχουμε καταφέρει να φτάσουμε σε ένα κοινό 300.000 ανθρώπων, μέσω του διαδικτύου και των social media, προβολών σε κινηματογράφους Αθήνα και Θεσσαλονίκη και συμμετοχών σε φεστιβάλ σε όλο τον κόσμο.
Επισκεφθείτε το www.partofthesolution.gr και την σελίδα μας στο Facebook για περ/ρες πληροφορίες, φωτό από τα γυρίσματα καθώς και για να δείτε που και πως μπορείτε να συνδράμετε (και κάντε Like και Share για να φτάσει και σε ανθρώπους που δεν έχουμε πρόσβαση)!
Βοηθήστε μας να συνεχίσουμε αυτό που κάνουμε και γίνε και εσύ μέρος της λύσης (στην FB σελίδα, στο Email Signup, μπορείς να γίνεις κι εσύ μέλος της ομάδας)!
Και η πιο μικρη συνεισφορά είναι για εμάς πολύτιμη!
Για κάθε συνεισφορά σας, θα σας δώσουμε κι εμείς κάτι!
Δείτε στο τέλος...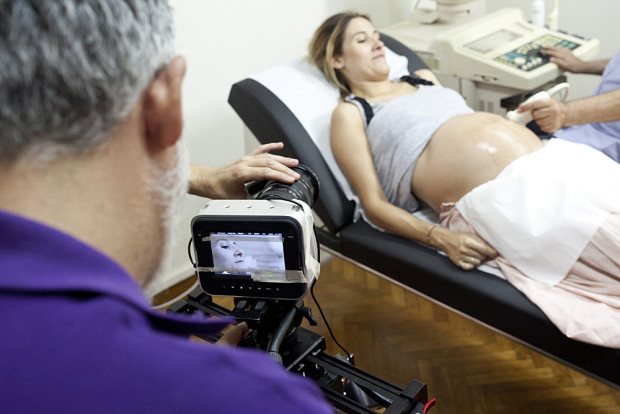 ---
---- English ----
What does a barman, a clerical worker, a gynaecologist, a violinist and a professor may have in common?
What do you may have in common with the "other"?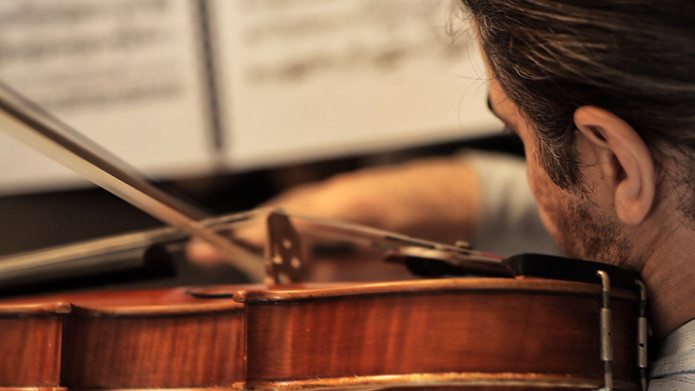 "One Migrating World" campaign is still in the making, having completed 9 out of the 10 videos we aim to shoot in order to bring out a phenomenon as old as human species itself.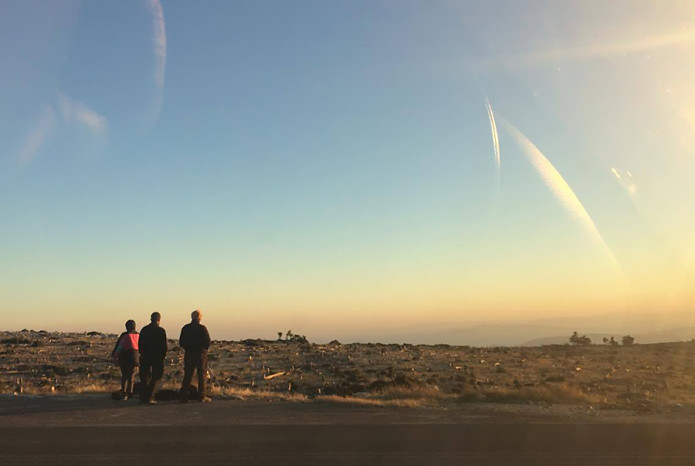 Part of the Solution is an informal group of artists, cinematographers, film technicians and friends who have the desire to contribute, including through our professions, and bring forward a situation which is quite often undermined or distorted in the public discourse.
Production costs are low (basic expenses such as gas and food for crew and participants) and we hope they can be covered through crowdfunding as we have chosen to be fully independent and no be sponsored by companies, NGOs and/or Organisations. Until now, more than 350 people have contributed in the making of our videos, offering pro bono their time, expertise, experience, positive energy and big smiles.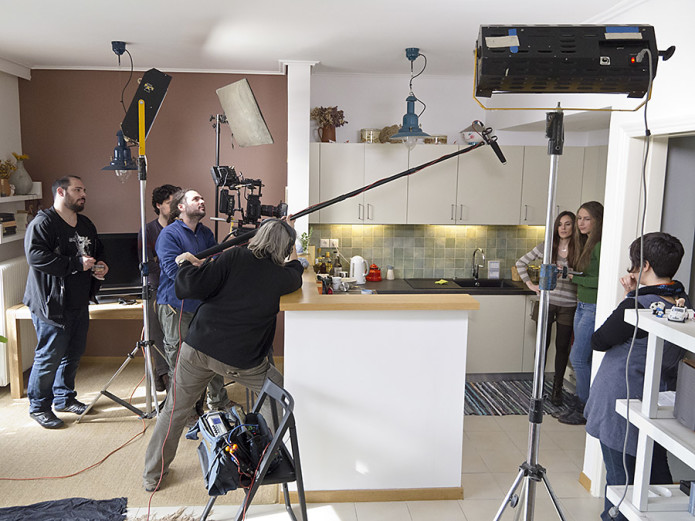 So far, we have managed to reach a total of 300.000 people through internet and various social networks as well as by having our videos screened in cinemas and festivals in Greece and abroad.
For more information, please visit our website (www.partofthesolution.gr) as well as our FB page. There you can also find photos of the "making of" of the videos and explore ways to participate and support our initiative (a Like and Share is the first easy step to help us increase both our visibility and reachability).
Help us continue being Part of the Solution and become one of us (in the FB page, click Email Signup)!
Even the smallest contribution would help us go on!
And for every contribution, we will give something back to you!
Check below...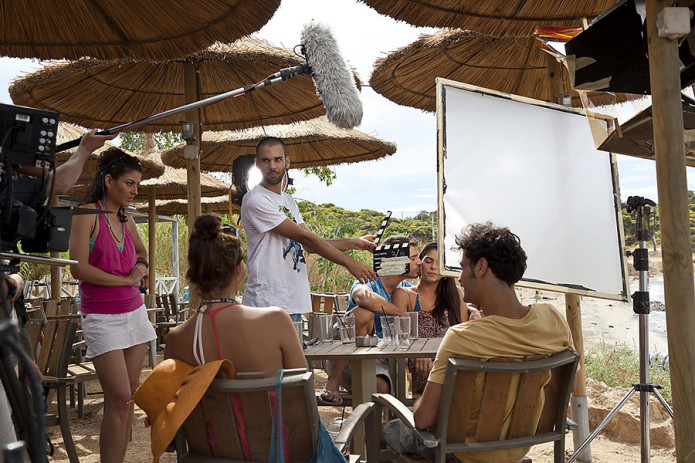 ---- You give, We give ----

10 νέοι αλλά και καταξιωμένοι ζωγράφοι, εικονογράφοι, χαράκτες και εικαστικοί, μας προσέφεραν τα έργα τους για να τα προσφέρουμε σε όσους και σε όσες μας βοηθήσουν σε αυτή την συμμετοχική χρηματοδότηση.
Tα έργα έχουν συμμετάσχει σε εκθέσεις, τα έχετε δει σε περιοδικά και εφημερίδες, κοσμούν εξώφυλλα δίσκων. Εμείς θα τα κάνουμε καρτ-ποστάλ και μαζί θα σας δίνουμε κι ένα μαγνητάκι ψυγείου με το κομμάτι παζλ του Part of the Solution.
10 emerging and renowned artists, offered us their work in order to offer it to everyone who will contribute to our crowdfunding.
Their work has been displayed in galleries, big newspapers, famous album covers. We will give them to you as postal cards, plus a little magnet with the puzzle-piece logo of Part of the Solution.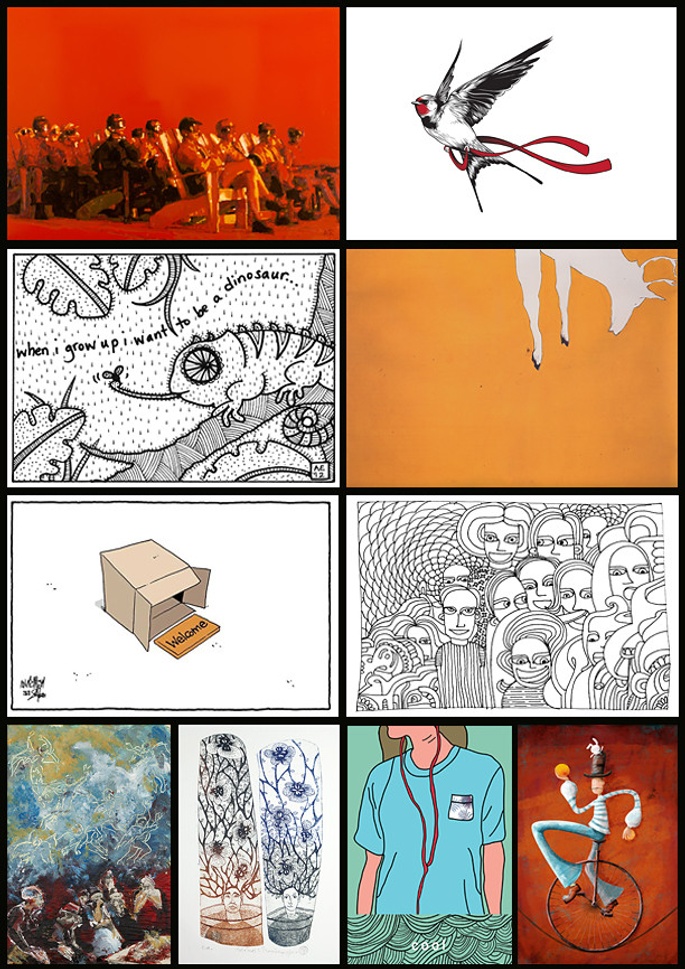 *Αν το ποσό υπερκαλυφθεί, τα επιπλέον χρήματα θα πάνε στα βίντεο που ξεκινάμε σε λίγο καιρό για τους αστέγους.

*If the sum of the donations exceeds our goal, the surplus will fund our upcoming videos concerning the homeless.