We don't just grow plants, we grow people!
As well as being a well-stocked, friendly garden centre in a beautiful setting near Old Sarum in Salisbury, each week here at Old Sarum Development Centre we welcome around 45 clients who help us in the running of the centre. Our clients have a range of abilities and needs including learning disabilities, autism and poor mental health, and we help build their confidence and skills through a variety of day activities which they can choose to take part in.
For a long time our clients have been asking if we can add cooking to activities we can provide, and so now we have a plan which we hope will make their dreams a reality!
Kitchen and Café Proposal
We are looking to upcycle and decorate two shipping containers which will provide a training venue and café. This will provide space for five more clients per day, providing the opportunity for our clients to obtain both retail and catering qualifications. In turn this will not only provide them with an additional activity at the centre but also increases their chances of employment and provides key social skills in interacting with the local community.
Every penny that you pledge towards our campaign will be used to help kit out the new professional training kitchen and indoor café area!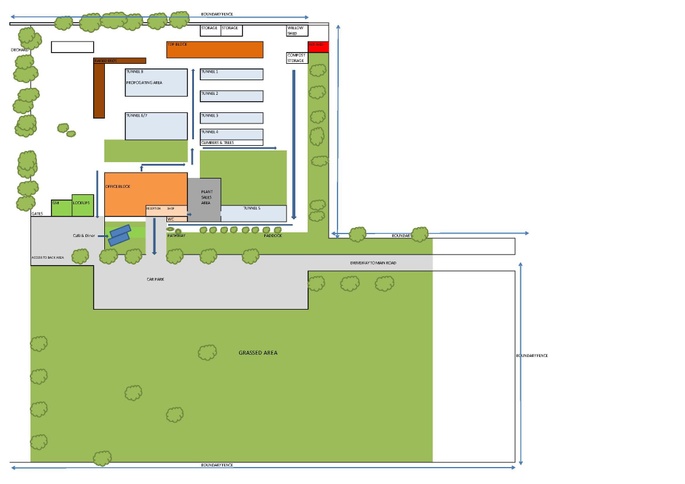 Why should you support us?
Across the UK, approximately 1.5 million people have a learning disability. Of that amount, it is estimated that just 6.6% of adults with learning disabilities were reported to be in some form of paid employment. At our Old Sarum Garden Centre, we offer our clients a source of meaningful activity throughout the week, allowing them to develop a variety of skills. However many clients have been visiting our centre for a number of years so the need is there to develop a new vocation. The training based nature of the kitchen would enable our clients to increase their employability skills and significantly improve their chances of entering the workplace.