A little bit of context
Djemene is a small rural village approximately 15 miles from the town of Ouelessebougou in Mali, West Africa. The population is nearly 1,000 and over 60% are under the age of 16. We partner with the village on sustainable health and education programs. In the mid 1990's, we partnered with the villagers to construct mudbrick classrooms for their new elementary school.
But there's a problem
Mud classrooms only last so long. Due to the harsh rainy season, they deterioriate over time. In 2015, we were able to construct three cement classrooms for Djemene. But the school has the highest enrollment of any of our partner schools. With over 250 students, the new cement classrooms can't accommodate all their students.
The 1st & 2nd graders are crammed into the old mud classrooms where the ceiling is falling in and the walls are crumbling. The classrooms have become unsafe, unsuable and unconducive to a quality learning environment.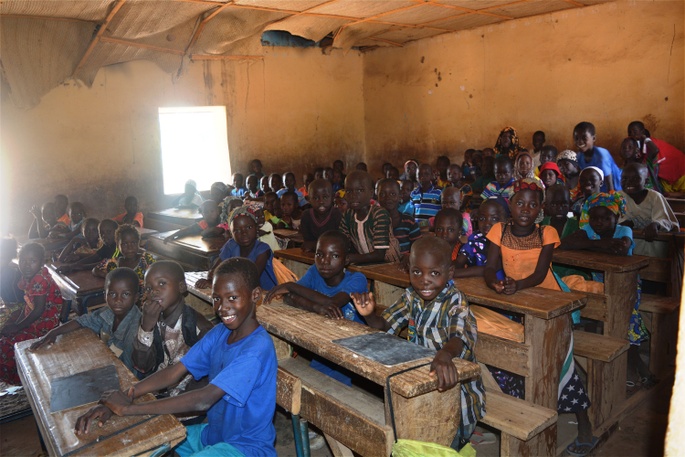 Here's what we're doing about it
Over the last decade, we have constructed new classrooms in our village schools, replacing old mudbrick structures and building cement ones which last longer. We will partner with the villagers of Djemene to construct three cement classrooms in 2020. These will replace the three mudbrick ones and the school will finally have a total of six quality cement classrooms -- one for each grade.
Together, we can not only build a quality school, but also a brighter future for the students of Djemene. This will give the children a close, safe place to learn and receive a formal education.
You can join us
We need $35,000 to pay for the direct costs to construct three new classrooms. 100% of donations will go directly to Mali to cover the local materials and labor. The Djemene villagers will also make a financial contribution to the project and be responsible for the upkeep and maintenance of the school.
We will start construction as soon as we reach our goal! We want to have the classrooms completed and ready for the 2020 - 2021 school year.
We need your help to build these classrooms. It is truly a investment that will impact the Djemene community today and for years to come. Please donate, start a team and share to help us make it happen!