We're making a web series!
Not Yet is a Brooklyn-based web series and intergenerational dramedy. It'll make you laugh, it'll make you cry, SO MANY FEELINGS. And it has a great story to add a cherry on top.
The project explores how we're never finished growing up, and what that can feel like when you're looking for love. It dives into the complexity of adulthood through a romance between two characters: Hazel - an ambitious professor approaching 40, and Mona - a young non-binary chef.
We're also working with local NYC community groups to bring this inspired script to life!
So what's the problem...
We have a great story, we've started casting, have a core filmmaking team & the power of positive thinking but...
We need your help with $$.
Making movies is expensive, which is why so many independent projects don't get made. We want to bring this quirky, heartfelt QTPOC love story to the world. To do this we'll need funds for equipment, insurance, paying our team, and other expenses.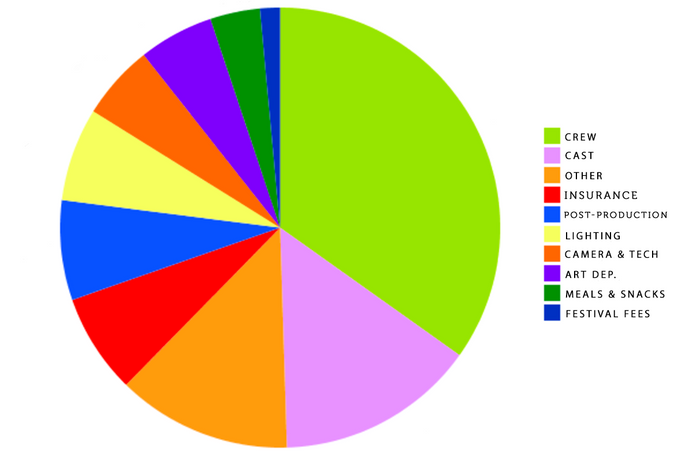 But who are we, really?
We are real life filmmakers! Awards, film festival screenings, identity crises - we've got them all. But we get it, you want to meet us. Check out the core team (left to right) and some of our community partners below.

Jude Chehab - Director of Photography
Jude Chehab is a Lebanese/American filmmaker, whose early career work has landed over 20 international awards screening in film festivals worldwide. Her credits include collaborations with Refinery29, She Said Films, The Players Tribune, Oxfam GB, and Doctors without Borders. She was part of Abbas Kiarostami's last student group in Cuba, where she worked on a piece under his guidance. Jude's richly visual and intimate personal shooting style has illuminated issues close to her heart including the refugee crisis and female empowerment. She has recently worked as a DP on films in Somalia, Sudan and Pakistan. She is based in NYC.

Paige Polk - Writer + Director
Paige Polk is a writer, filmmaker, and communications director in Brooklyn, New York. Having worked on Emmy and World Press Photo award-winning projects, Paige uses multimedia practice to connect identity and expression in the digital age. Most recently, she Co-Creative Directed the Sojourn Project, Google's interactive multimedia project exploring race & its intersections. An Obama White House South by South Lawn Nominee & NYFA Artist Fellow, Paige explores where the political and creative coexist.
Elizabeth Olguin - Outreach Manager
Elizabeth Olguin is a M.A. Student in the Graduate Program for Media Studies at Pratt Institute. Her work focuses on the way that new digital technologies and their accessibility to people of color in varying social and class statuses have the potential for radical use in terms of creating communities, tools for decolonization, and spaces for critical thought that have been previously unavailable to disenfranchised peoples. Her background in film and media from her undergraduate education and participation in the Media Industries Project at the Carsey-Wolf Center inform her interest and passion for inclusivity and diversity in the pilot pipeline.
Some of our NYC community partners

Wanna join our team?
Thanks for making it this far in a scroll-down page, you're really dedicated to helping us WHICH WE LOVE. Now let's make it rain.
And if you want to support more? You can follow the project on Instagram, Twitter, or Facebook to stay updated on filming and in-person events we're planning with our community partners!