Background

Functional gastrointestinal diseases, such as Irritable Bowel Syndrome (IBS) are extremely common, affecting up to 20% of people in western countries.
IBS symptoms include pain, bloating and altered bowel habits. It can be debilitating, embarrassing, and have a huge impact on quality of life.
---
"IBS is truly awful. Some days I simply don't want to leave the house."
IBS patient
---
Similar symptoms to those of IBS also result from several physical diseases, such as Inflammatory Bowel Disease (IBD). These diseases are less common, but can be extremely serious, and benefit from rapid intervention to prevent complications including the development of bowel cancer.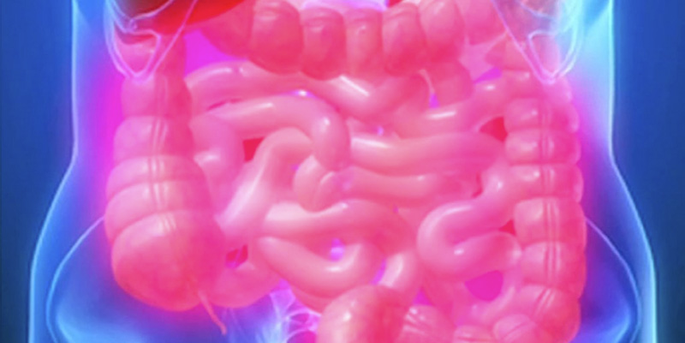 Currently, there is no specific diagnostic test for IBS. Typically doctors exclude all other conditions, such as Inflammatory Bowel Disease, through invasive tests like colonoscopies.
These tests are costly, uncomfortable and carry risks, even preparing for a colonoscopy is unpleasant, and it still does not provide a positive diagnosis for sufferers of IBS.
---
"There is always an element of uncertainty for the GP because there isn't a specific test for IBS, so there is always a slight worry about the tiny chance of a patient that presents as classic IBS, but actually has bowel cancer without the usual symptoms….
A new, non-invasive test that gave a positive diagnosis would be unbelievably good."

Perth GP
---
Developing a Solution

The Noisy Guts Project is the brainchild of Nobel Laureate, Prof Barry Marshall. He had the idea of applying Prof Adam Osseiran's acoustic sensing technology designed to pick up the sounds of termites to the human gut.
They have gathered together a specialist team with medical and engineering skills.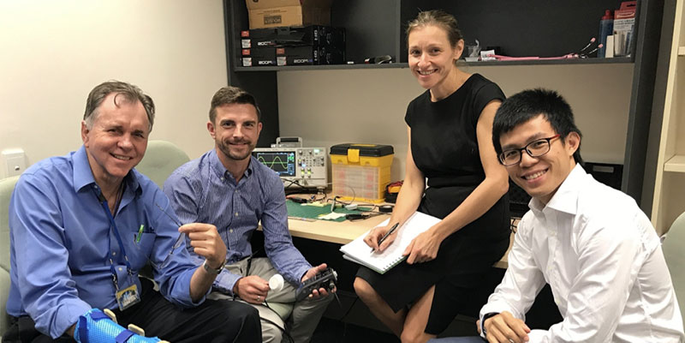 Together the team are developing an acoustic belt that records gut noises over time. It will also monitor physiological signs (heart rate, skin temperature and sweating). This tool will allow doctors to accurately screen, diagnose and monitor gut disorders and diseases, without the need for invasive tests like colonoscopies.
The belt will provide doctors with a new, accurate and non-invasive approach to IBS diagnosis. It will also reduce the time delay in diagnosis of patients with physical diseases.
---
Your Contribution
There is existing data to indicate strong correlations between abdominal sound characteristics and gut disorders. However, we need additional sound recordings from healthy, IBS and IBD guts, to allow us to generate more powerful software for use in the belt. We also need to collect physiological data. This will improve the accuracy and sensitivity of the device.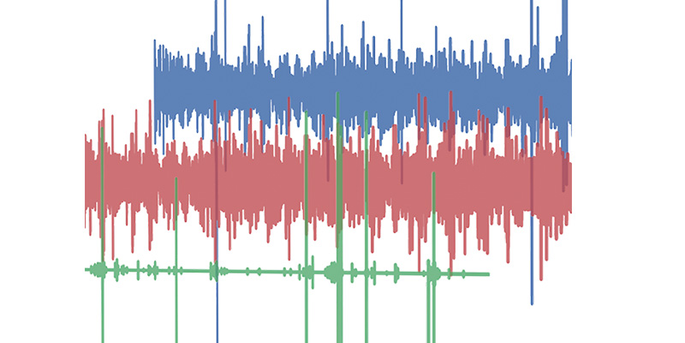 We have a study planned that will provide us with this much needed data. Our plan is to gather data from 90 study participants: 30 with IBS, 30 with IBD (Crohn's disease and ulcerative colitis) and 30 with healthy guts.
Our researchers have tested and refined the hardware to make high quality gut soundtracks. However, we currently only have a single prototype belt with which to take all these recordings.
We need to purchase the raw materials (recorder, sensors, jacks and SD cards) to build more belts, so that we can make the recordings quickly.
Please help us buy the resources to make six new belts.
We also need to gather the bio-sensor equipment to monitor pulse rate, skin temperature and galvanic response.
Your contributions will help us to gather vital data as soon as possible, so we can power ahead with development of a safe, non-invasive diagnostic tool for gut disorders:
$12 will purchase cables and jacks for one belt
$18 will buy Acoustic sensors
$20 will enable us to purchase a Fabric belt
$50 buys a Large SD card
$500 will allow us to purchase a Digital recorder
$600 will buy one complete acoustic belt
$750 enables us to assemble a Bio-sensor system.

---
Thank you
We are extremely grateful for your contribution, large or small, to this project.
Additional way to help
If you are unable to make a donation, or would like to help further, please consider being a volunteer for this project.
We need people from three groups: adults with healthy guts, those with a diagnosis of Irritable Bowel Syndrome and those with a diagnosis of Inflammatory Bowel Disease to visit the Marshall Centre to provide recordings. Visit our participate page to find out more.