The Montebello Pet Fair started as a small event in December of 2015. Community members came together because we saw a need to bring education to our area about how best to care for pets. We've grown in so many ways since that first year.
The fair is 100% volunteer run and organized and that means every penny we receive in donations and vendor fees goes to paying for the fees and supplies needed for the fair.
The needs of the fair include the following:
$450 covers our security fees.
$300 covers the Parks and Recreation fees to reserve the open space.
$215 covers our insurance fees.
$200 covers the cost of printing our event brochures.
$60 covers the cost of a banner.
$30 covers the cost of our contest trophies.
$20 covers a volunteers t-shirt.
For businesses, organizations, and individuals who donate more than $50 we have this tier of ways to thank you for sponsoring our event.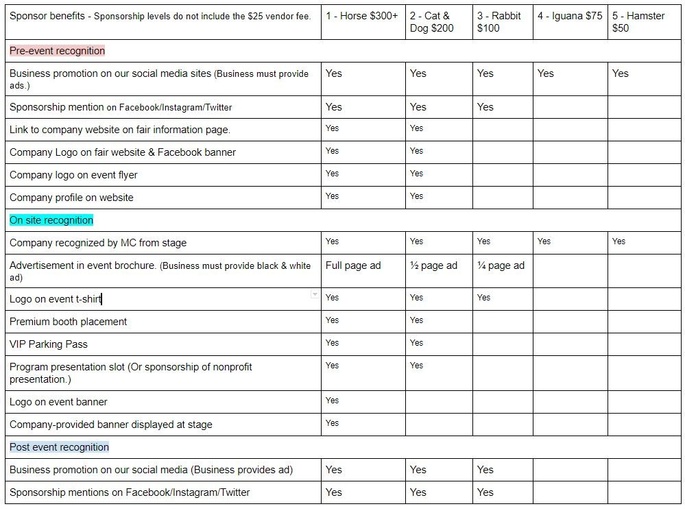 This event cannot happen without your donations. We thank you for making this event a reality.