**** UPDATE 4.7.18****
After saving a lot of money renovating the house for Millien, we decided to renovate also other houses in the village. Now we started with Ahein and Asoy's house, because their family is leaving in really bad conditions, not having a decent wall in all the house, all made of old straw.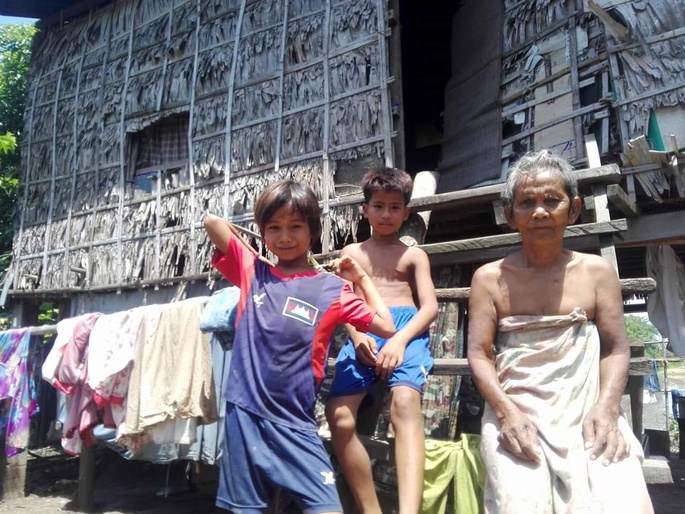 The next purpose is to help another family more repairing their house to make it slightly more comfortable. This is a really important job to do, cause we are in raining season in Cambodia and without decent walls all get wet and humid, making the daily life difficult.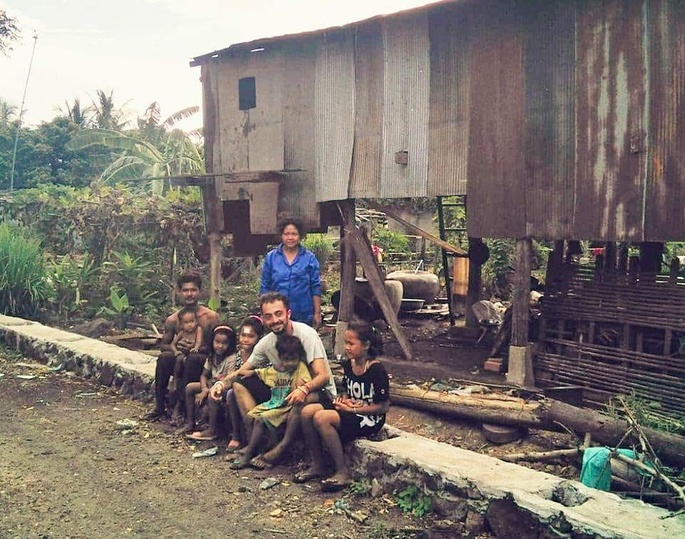 These people need our support! For this purpose we raised the goal of this crowdfunding to 5000 Euro and added another 30 days! With a little help of everybody we can make a difference for 3 families! Cause Viva la Vida never stops dreaming!
For more informations, updates and pictures visit our Facebook site: https://www.facebook.com/vivalavidafamily/?ref=bookmarks
Like always after the projects are finished, we will share with you all the information on our website regarding the details on how we spend the money of your donation.
Thank you all and Viva la Vida :)
____________________________________________________________________________
The origin
VivaLaVida Onlus is a small italian association operating since 2017 in Cambodia in the Kampong Cham province. We are collaborating on many projects with the orphanage in Kampong Cham and since October 2017 we started to work on our social project "Viva La Vida Cultural Center", located in a countryside village, on a land belonging to a local owner collaborating with us. The necessary funds to start were collected from the sale of the book "Controvento", telling the story of a foolish journey around the world and written by Nicola Regina, the fundator of the Viva la Vida Onlus.
About us
Our mission is to build a cultural center and give a foundation for a brighter future to the khmer children. Some of them cannot attend school, they are forced to work to bring money for their families. Some of them are orphans or abandoned by their own parents and nobody is taking care of them. This wonderful creation gives the children of the community a place where they can be safe, learn, play and finally behave like children.
In the last months we have been building a school, which is almost ready to offer Khmer, English lessons and different workshops, specially about differentiating and recycling rubbish, one of the biggest problems in Cambodia. We made a self-efficient farming area, we are still fixing the playground and creating a football field, a place to connect sports and education. Our future plans include a health center and other dormitories for orphan children.
Finally, thanks to your donations on our first crowdfunding we renovated a traditional khmer house to host the volunteers from all over the world, who are an essential resource to make our dream possible.
Our wonderful children
Working on Viva La Vida allows us to spend some time with the children, get to know them and learn about their families, backgrounds and needs.
One child in particular, Milien, was from the first day always with us and sharing so much time together, made us understand that we have to guarantee him a safe place to live and a better chance for his future. When he was abandoned by his parents, he moved until it was possible to his uncles' house, but now he hangs his hammocks wherever he can find a place to sleep. He basically spend his time on the street and never went to school because nobody took care of him.
The house, where he lived before the parents left him, is falling down and we need to rebuild a new one.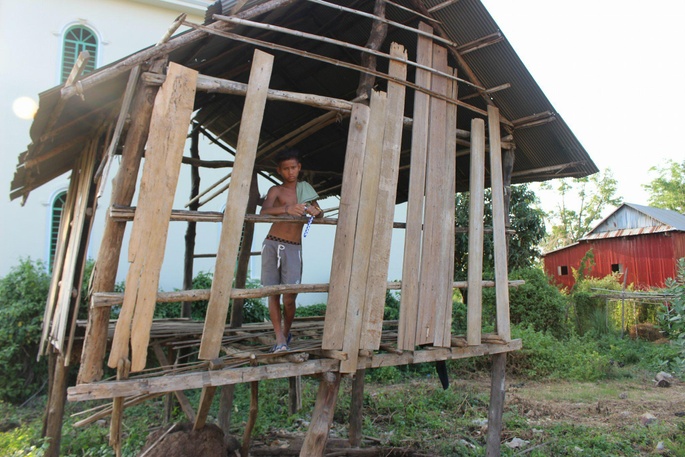 We have to do something, now!
Viva La Vida's priority now is to help Milien to create his own oasis to give him stability, hope and peace, offering him the chance of a new start. With your help, we will rebuild a house, as his old one is totally deteriorated now, creating the first place he can call home.
We are still evaluating if it's worth it to rebuild is own house or create directly a new home in the Viva La Vida Cultural Center, which allows also other minors in need to benefit from it.
For this purpose we need 3000 euro, that will be used to pay all the construction materials, the builders, tools and furniture for the house. We will of course try to economize as much as possible and, in case there is money left, we will use it to support the projects and the expenses of the Viva La Vida Cultural Center. Like in the last crowdfunding, after the project is finished, we will share with you all the information on our website regarding the details on how we spend the money of your donation.
We need you for this.
Put your efforts where it's really needed. You can make a difference.
If you want to be the protagonist of a meaningful change, this cause is for you.