A little bit of context
Too many women in Haiti are still dying in pregnancy and childbirth. About 55% of Haiti's 10 million people live rurally, and most of these rural women live far from a hospital or medical provider, or too poor to reach them. Without access to skilled maternity care, rural pregnant women are the most vulnerable to dying from entirely preventable causes.
Midwives For Haiti's Mobile Prenatal Clinic closes this critical gap in care by bringing matnerity care to rural mothers who would otherwise go without. Each month, six Haitian skilled birth attendants cross rivers and mountains to reach up to 1500 women in 24 remote villages, providing comprehensive prenatal and postnatal care, and saving lives. Last year, the Mobile Prenatal Clinic provided 13,506 maternity care visits and made 86 emergency transports. Most mothers walk between 1-3 hours each way to meet the midwives.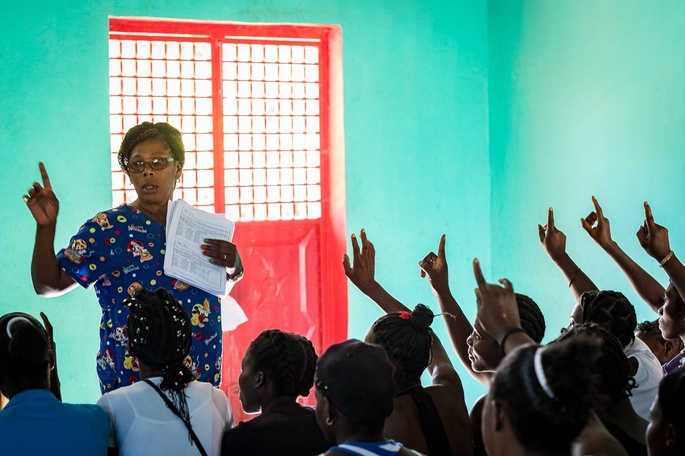 And we need your help
The Mobile Prenatal Clinic is entirely donor funded. We can ONLY keep the midwives on the road with YOUR support. We need to raise $60,000 by May 27, Haiti's Mother's Day, to keep the Mobile Clinic on the road.
(Please note that the Chuffed transaction fees on donation form are optional!)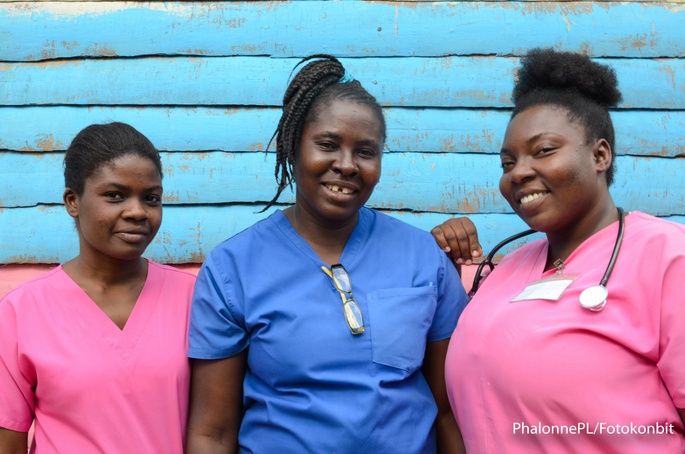 Here's where your money goes
For about $10 per visit, the comprehensive prenatal care provided by the Mobile Clinic includes: education, maternal and fetal health assessment, lab testing and treatment for anemia, worms, malaria, HIV, and sexually transmitted infections. Mothers also receive vitamins and iron supplements. Very ill mothers receive emergency transport to a medical facility. All of the supplies, medications, rapid tests, salaries, and transportation costs of the Mobile Prenatal Clinic are funded by donors like you.
Your support truly matters
Every dollar makes a difference. $100 will help ensure 10 mothers and their babies have a safe pregnancy and healthy beginning. $1000 will cover the cost of medications for a month. Whatever you can give, it goes directly to the Mobile Clinic. You will receive a tax-deductible receipt.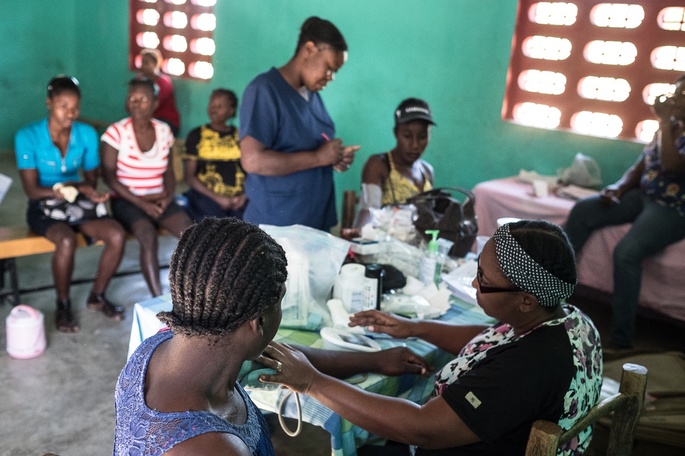 If you'd like to help us further, consider joining our fundraising team (link below)!
The first 400 donors receive a gift
We have an artisan in Haiti working on a small, handmade gift for you. We'll send the gift to the first 400 donors as a token of our appreciation.
Thank you for your support!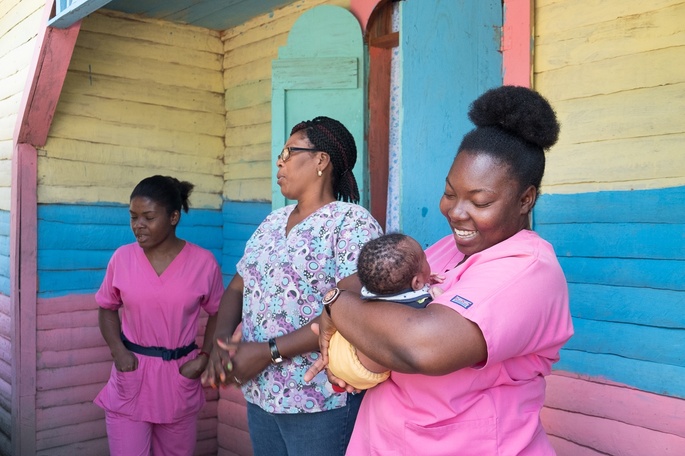 (Photos: Phalonne Pierre Louis, Cheryl Hanna-Truscott)