A little bit of context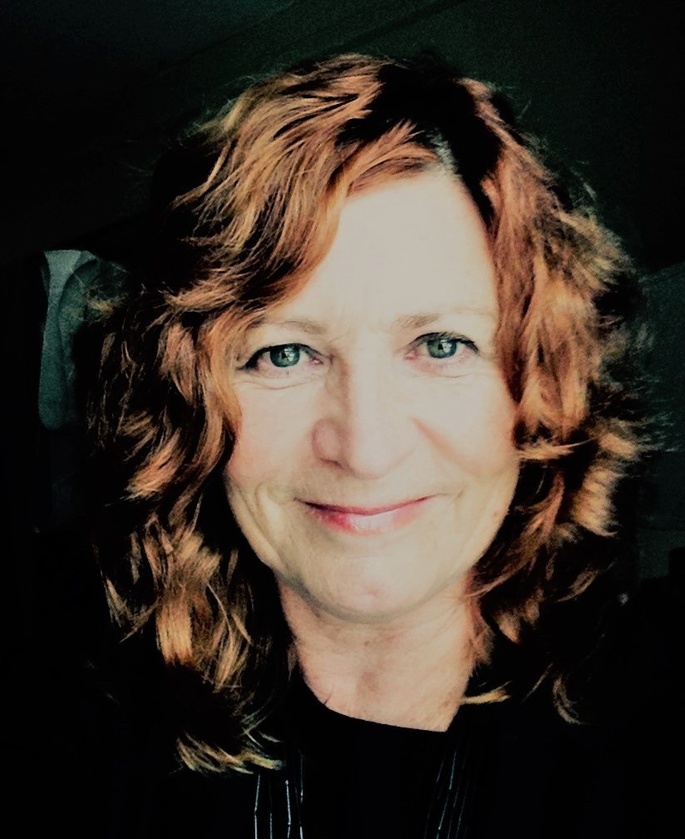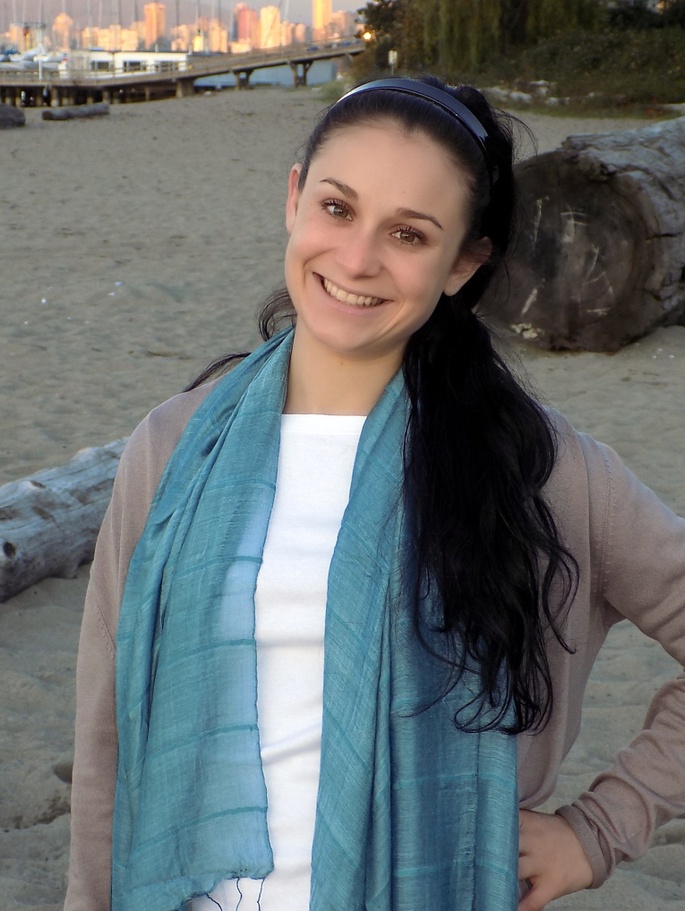 What is Marigold Collective?
Hi! I am Paula and my daughter is Sophie. In 2013, we started a social enterprise called Marigold Collective, dedicated to the social and economic empowerment of women. We partner with women-focused, fair trade artisan cooperatives in developing countries to help provide market access for their high quality goods.
What does that mean exactly? Well, we buy from women's groups working within the cooperative model, under fair trade conditions and then we sell to you through retail shops, our web store, craft markets and popup sales.
Our end goal is to support women in their efforts to be able to provide a sustainable livelihood for their families while preserving heritage craft traditions.
Women working in this way bring earned money directly back into their communities and understand the importance of providing education and health care to their children.
Ohhhh! ... and what's the deal with social enterprises?
Regular businesses work on and improve commercial markets. Social enterprises work on and improve social conditions. Put simply - the priority for a traditional business is money first, and the priority for a social enterprise is impact first and money second.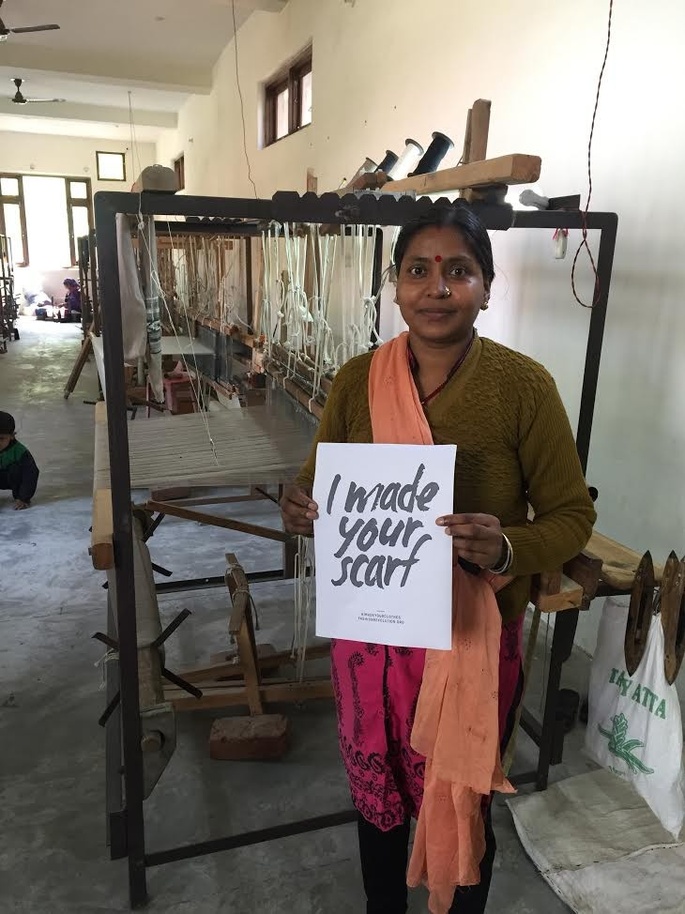 Above: An artisan weaver from our newest partnership with the co-op located in North West India.
How did we begin and where are we now?
Most of my career, I have worked in design, fashion, retail, community development and fair trade. I have traveled and lived and worked in Asia for over 20 years and for 10 of those years, owned and managed, directly, clothing productions in Bali and in Kathmandu, Nepal. From 2007 - 2011, I worked as a Regional Manager for Ten Thousand Villages which is the largest fair trade retail organization in North America.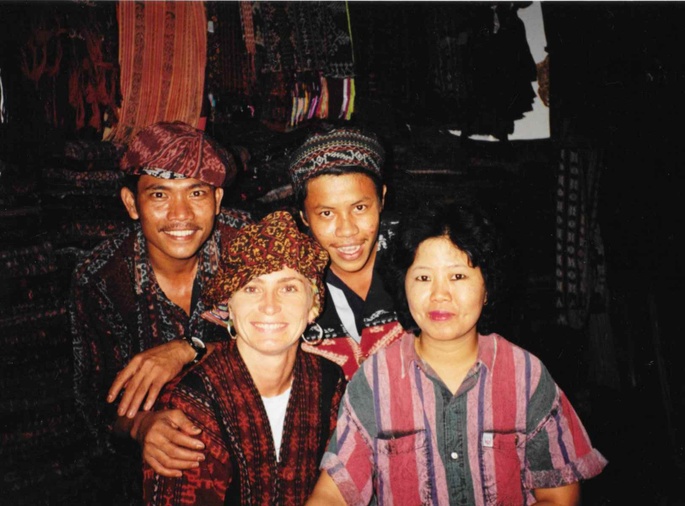 Above: A family cooperative from Flores, Indonesia with Paula (front left) in Indonesia in late 1980's.
In 2012, I participated in a women's leadership program called "Women Leading the Way" facilitated by the Minerva Foundation of BC. For my capstone project, I created a Corporate Social Responsibility program which subsequently morphed into Marigold Collective.
That year, I traveled Vietnam for 6 weeks learning about the country as well as meeting with Fair Trade organizations. I began a partnership with one of those organizations and so began Marigold Collective. This organization works directly with and assists the 2 weaving groups that supply Marigold Collective with the beautiful silk and linen scarves that Sophie and I sell.
Sophie is a student and helps me with everything from craft fairs to managing all social media to modelling to helping with campaigns like this! World's most awesome wing woman!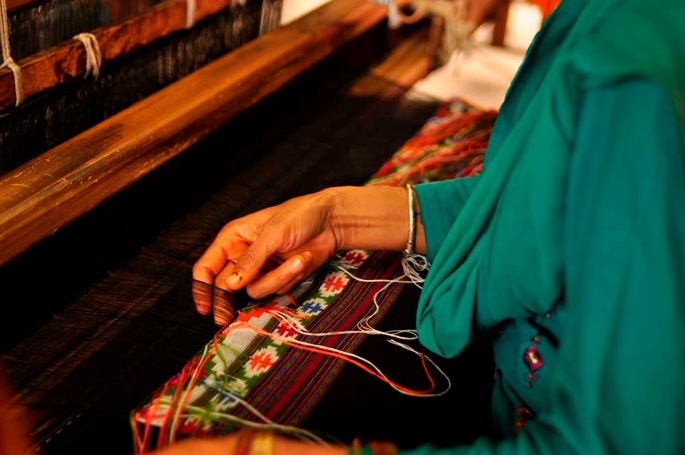 Above: An artisan weaver from our newest partnership with the co-op located in North West India.
Here is what we did last year:
Last year, we...
doubled our investment in our Vietnam co-op
increased our sales by 25%
engaged in a new partnership in North West India. We are currently test marketing their gorgeous scarves and learning how to best work with them regarding labelling, etc. More details below!
put a solid social media strategy in place
engaged with a group of Marketing students from Capilano University who are currently working on a Marketing Plan help us develop our web store and drive traffic there.
This year we plan to spend face-to-face development time with our cooperative in Vietnam. And we are ready to travel and work in person with a zero waste, fair trade women's co-op in Cambodia.
Fair Trade is not charity - but a partnership for change and development through commerce.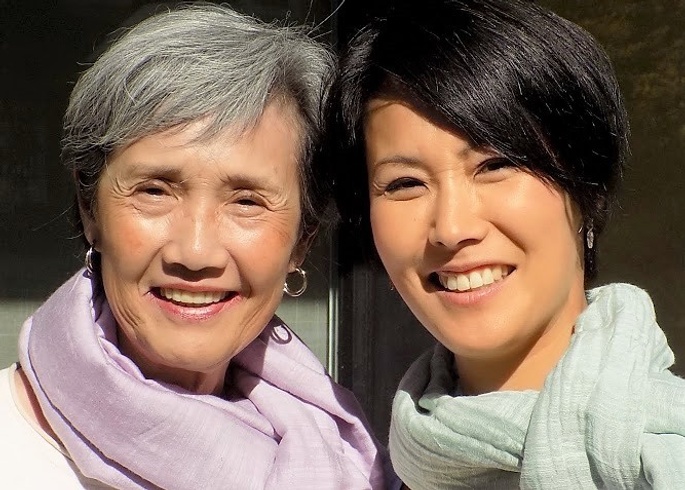 Above: My friend Tanya and her mom, Rosemary, modelling Marigold Collective scarves.
This year's challenge...
We held an exciting and successful inaugural campaign last year in 2017. Fundraising itself - let alone crowdfunding - was so very new to us and it was quite a ride. Wow! We are so grateful for all the encouragement and support we received from you. It was a very positive experience for us and our partners.
Since then, we learned that many social enterprises and non-profits fund raise annually. It's how they are able to carry out their great community work and fund special projects. In keeping with that - we are excited to launch our 2nd Annual Crowdfunding Campaign!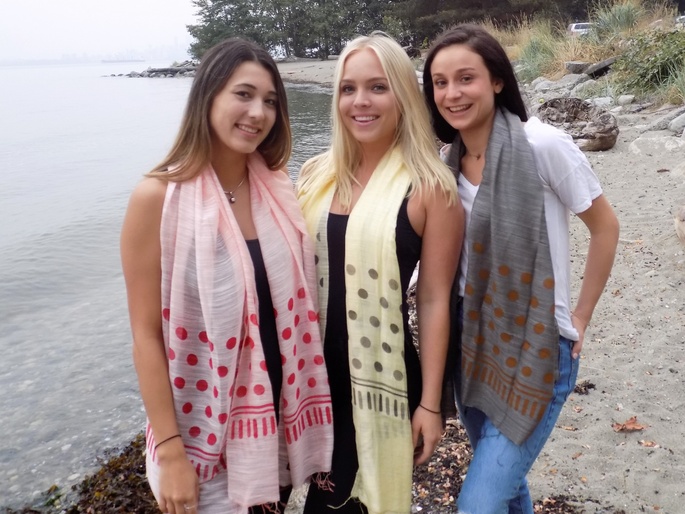 Above: Sophie (R) and her friend Katie (L) and Alanah modelling Marigold Collective scarves.
This year, please join us and help us accomplish the following:
1. In Vietnam...
travel to Vietnam in 2018 to conduct a social audit with our group there. Social audits are important to conduct to confirm and verify that the co-op is holding up the principles of fair trade - specifically, fair wages and good working conditions.
work with this group on product development ie. new styles and custom samples.
gather and create marketing collateral such as photos and videos of work at the cooperative.
2. In Cambodia...
establish a partnership with a zero-waste, fair trade women's co-op in Phnom Phen, and create an exclusive/custom designed T-shirt for Marigold Collec
tive.
3. Air Canada AEROPLAN Frequent Flyer Points...
When traveling to Southeast Asia on Marigold business, I find the most convenient and cost effective flights are with Air Canada (and its Star Alliance Network partner airlines). In order to help offset the cost of air fare - and put the funds saved directly towards other budgeted line items that cannot be offset by in-kind donations - Marigold is now able to gratefully accept your AEROPLAN Frequent Flyer points! To find out just how easy and simple (and helpful!) this is to do, please contact me on [email protected] or 778-918-0739. Merci!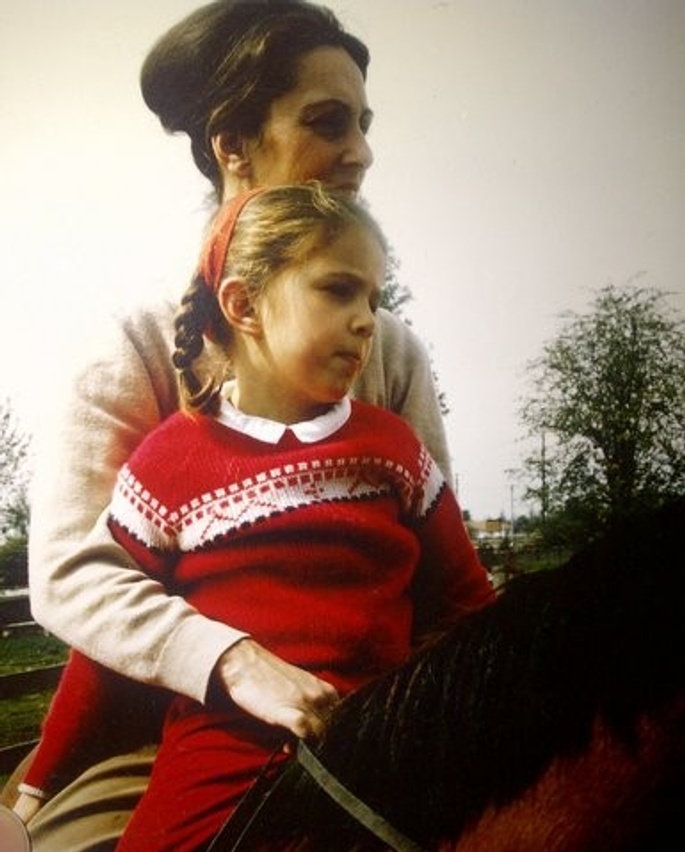 Above: My friend, Steph, with her mom, Nan, circa 1965.
And - for supporting us - here are some beautiful Mother's Day scarves that you can't live without!
Check out our perks! We are offering a super deal this year to celebrate Mother's Day. The value of our silk and linen scarf packages are discounted 30% off the usual retail price! Choose 1, 2 or more - for you, your mom, daughter, sister, friend, wife - any fabulous women and celebrate them on Mother's Day or their birthday! We ship to you immediately, so you will have them in plenty of time for Mother's Day, Sunday, May 13th! **Please note that if you order a few different packages or scarves - you will need to do so one at a time. For some reason, this platform will not allow a combined order. Sorry for your inconvenience.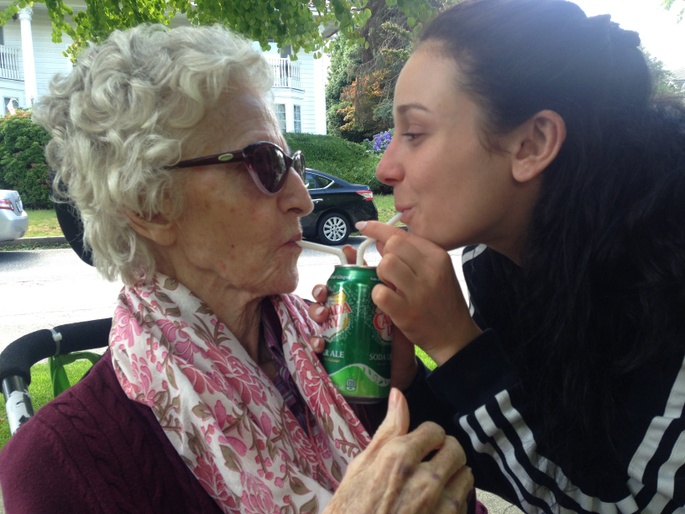 Above: My beautiful mother, Betty, and her granddaughter, Sophie.
Check out our equisite, new 20% Pashmina Wool/80% Fine Wool, handspun yarn, handloomed shawls - our premium offering for this year's campiagn year! These are part of a limited collection that are unique and fully handcrafted! You'll see and feel the quality!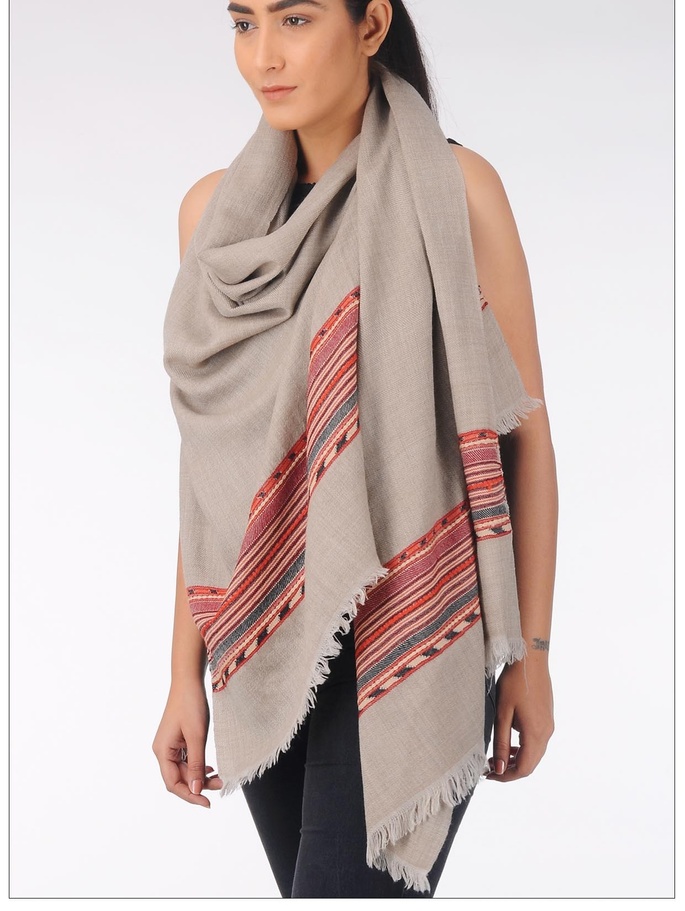 Above: Our premium offering this year - taupe pashmina/fine wool shawl handloomed by artisan weavers from our newest co-op partnership located in North West India.
We invite you to participate, as so many of you did last year! We only deliver in Canada and the good news is that we cover shipping costs! Please note there is a 3% payment processing fee (Visa, etc.) added at the time of payment.
OUR COMMITMENT TO YOU
Marigold Collective products are certified Fair Trade and we are dedicated to delivering top quality products and to supporting talented craftswomen in their efforts to hold a sustainable livelihood.
A short overview of our new partnership created in India last year with funds you helped us raise:
Our newest partnership is with a Fair Trade women's cooperative located in the North West Himalayan region of India. It was formed by a group of tribal women in 2001, with the aim of creating and sustaining employment for women and their families in these poor and remote areas. We produce seasonal collections of beautiful, handloomed, eco-friendly wool shawls with this producer group.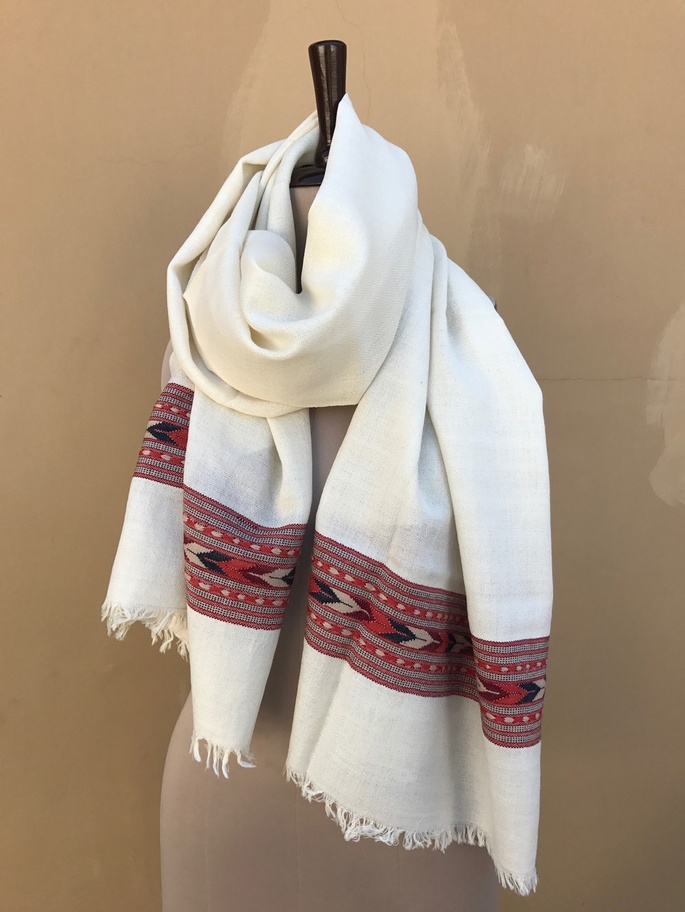 Above: Our premium offering this year - white pashmina/fine wool shawl handloomed by artisan weavers from our newest co-op partnership located in North West India.
This cooperative prides itself in producing high quality, only handwoven cloth and eco-friendly products, using natural fibers such as wool and vegetable dyes. They use age-old, traditional equipment in their handlooming, much the same as they've used in that area for hundreds of years!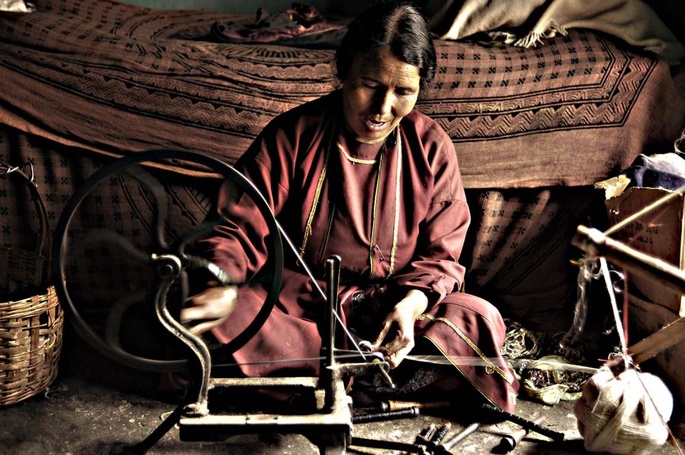 Above: An artisan handspinning yarn that will later be handloomed into gorgeous pashmina/fine wool shawls and scarves.
This co-op has a production team of designers and artisans with a network of 800 weavers led by its 5 female executive members. Free training of handloom weaving is provided to family and community members. This co-op generates income for more than 150 families!