With 61% of the fundraising goal already reached we now migrate to Chufferd.org to fundraise the remaining 39%. This is due to our previous platform with Generosity.com closing it's services. Thanks to each and everyone of the donors who have supported so far. This is the final push now - Let's make it happen ♥️
Following the recent success in Peru, Concrete Jungle Foundation is now focused on its next full-scale international project, which will take place in Luanda, Angola. Answering local calls from the Angolan Skateboarding Union (ASU), the Luanda Skatepark Project will involve three major undertakings:
Constructing the country's very first skatepark in the capital city of Luanda
Providing complementary boards and safety equipment to the community
Implementing a skateboarding programme for local youth in the area.
In addition to the ASU, we are working in partnership with New Line Skateparks, The Skateroom and Donate for Skate to make this project a reality. Moreover, 5-10 professional builders working on a voluntary basis are expected to take part in the construction of the skatepark. As of June 2018:
Land and permits for the build have been secured and formalized by written contract
The final design for the skatepark has been completed
Skateboarding and safety equipment are set to be collected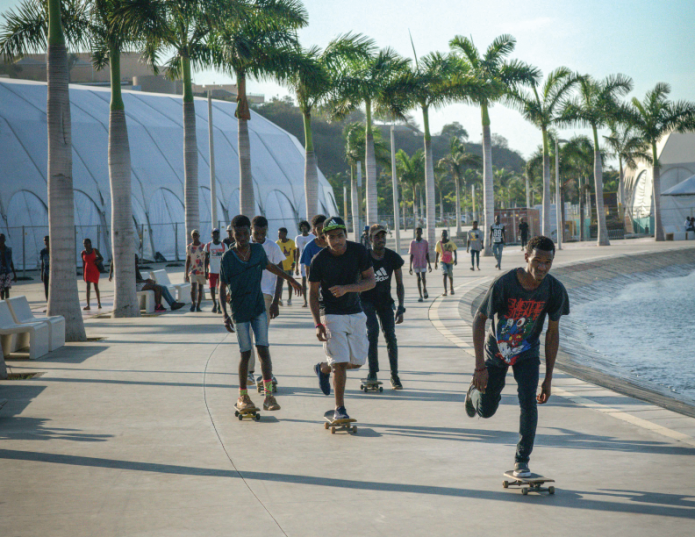 Photographer: Rui Magalhães
Skateboarding in Angola
Despite, or due to, Angola's legacy of inequality and corruption, the country has recently become a breeding ground for skateboarders, with a vastly developing skate scene in the capital city of Luanda. Jesse Mendes, the founder of the 'Angola Skateboarding Union' has been vocalising on behalf of the community, the need for a skatepark to be built in Luanda.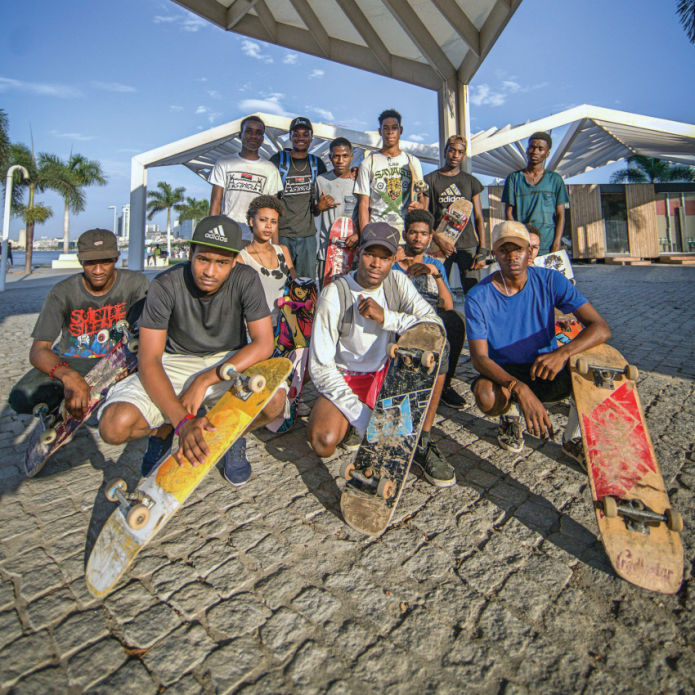 Photographer: Rui Magalhães
Permission to Build
We have been granted official permission, to build on an open space of 700m² at Campo Polivalente Vila Estoril; a youth recreation centre located in a residential district, a far cry from the oil rich complex of the central city skyscrapers. The skatepark will be free and accessible to the whole skate community of Luanda.

The Space inside the youth centre where the skatepark will be constructed: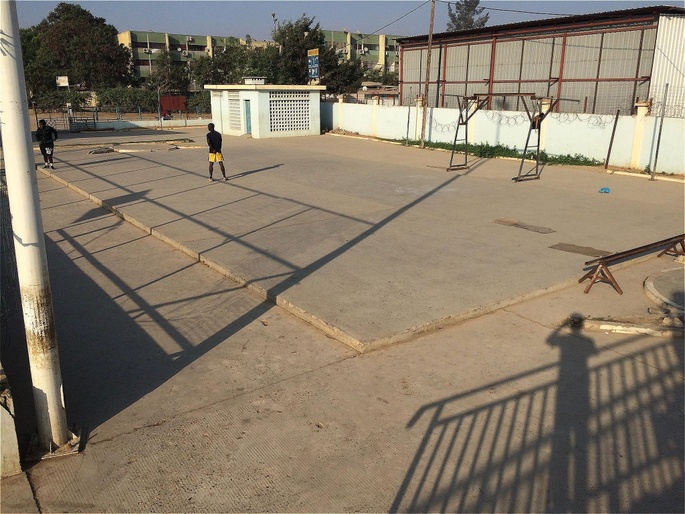 Skatepark Design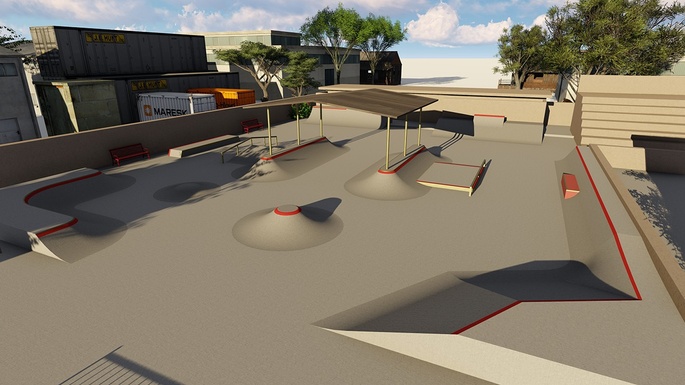 Concrete Jungle Foundation (CJF), New Line Skateparks (NLS) and Angola Skateboarding Union (ASU) are proud to work together on this project, to build Angola's first outdoor concrete skatepark.
The Skatepark Programme
The proceeding skatepark program will run by local volunteers from Angola Skateboarding Union (ASU) and will be focussed on building a healthy positive skateboarding community around the park, and teaching life skills through the skate classes.
With increasing crime-rates among the poor communities of Luanda, we envision the skateboarding program acting as a key asset in providing local youth with a positive social activity and expression that provides an engaging deterrent from criminal and negative behaviours.
We are stoked to announce that our good friends from Donate For Skate, a charity organisation who collects new & used skate equipment for the youth of developing countries, will be able to make a significant contribution of skate gear for this project.
Previous Project
In 2017, CJF completed the construction of it's very first skatepark project in Alto Trujillo, Peru. Leaving behind a treasured space for the youth of the community to practice skateboarding.
Please watch the short documentary below for further insight and understanding of our cause:

Follow @concretejunglefoundation on Facebook, Instagram, and visit our website for volunteering and sponsorship information.