With 61% of the fundraising goal already reached we now migrate to Chufferd.org to fundraise the remaining 39%. This is due to our previous platform with Generosity.com closing it's services. Thanks to each and everyone of the donors who have supported so far. This is the final push now - Let's make it happen ♥️
Luanda, Angola
Angola, the seventh-largest country in Africa, on the Western end of continent, is a country in flux. In its recent history, it has experienced conditions that are unfortunately not uncommon to many African nations. The 27 year civil war finally ended in 2002, but despite a period of rapid economic growth largely fuelled by the country's rich oil reserves, the country has never quite recovered from the devastation. Inefficient management of resources, the fall of global oil prices, and a subsequent recession exacerbated already high levels of poverty.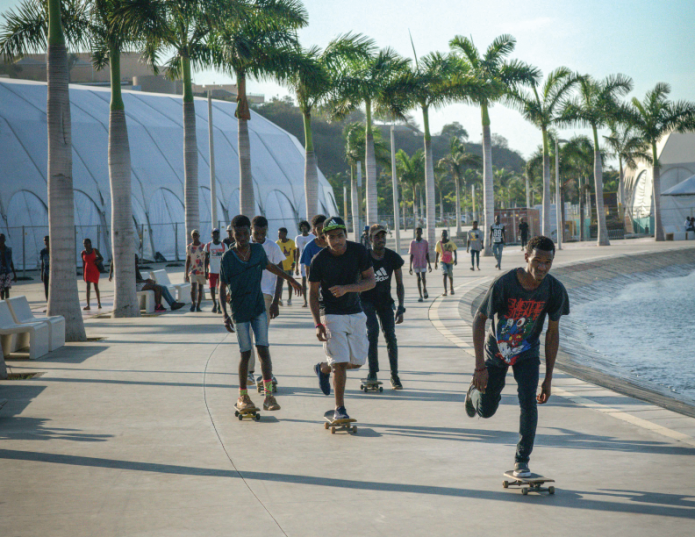 Photographer: Rui Magalhães
Skateboarding in Angola
Despite, or due to, Angola's legacy of inequality and corruption, the country has recently become a breeding ground for skateboarders, with a vastly developing skate scene in the capital city of Luanda. Jesse Mendes, the founder of the 'Angola Skateboarding Union' has been vocalising on behalf of the community, the need for a skatepark to be built in Luanda.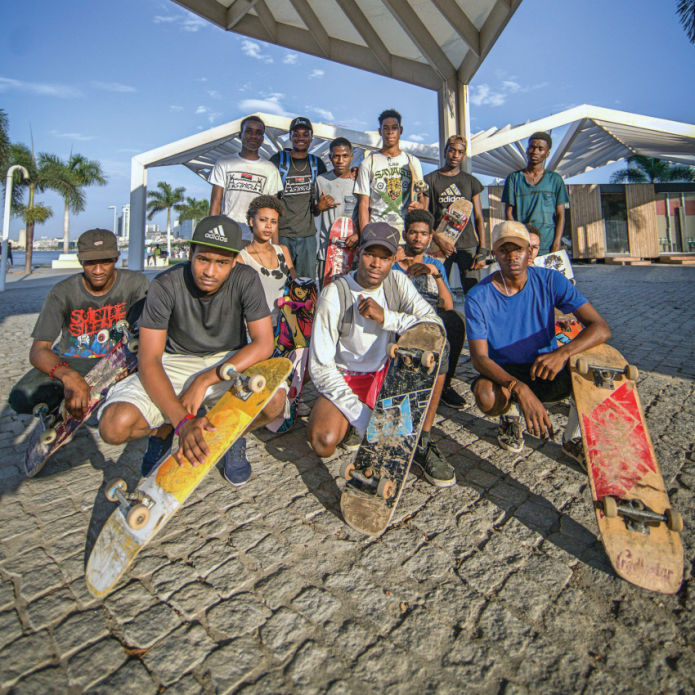 Photographer: Rui Magalhães
Permission to Build
We have been granted official permission, to build on an open space of 700m² at Campo Polivalente Vila Estoril; a youth recreation centre located in a residential district, a far cry from the oil rich complex of the central city skyscrapers. The skatepark will be free and accessible to the whole skate community of Luanda.

The Space inside the youth centre where the skatepark will be constructed: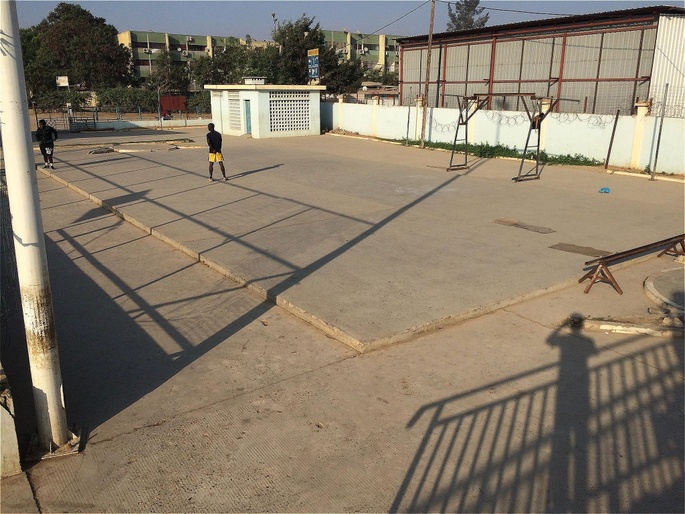 Skatepark design concept (New Line Skateparks)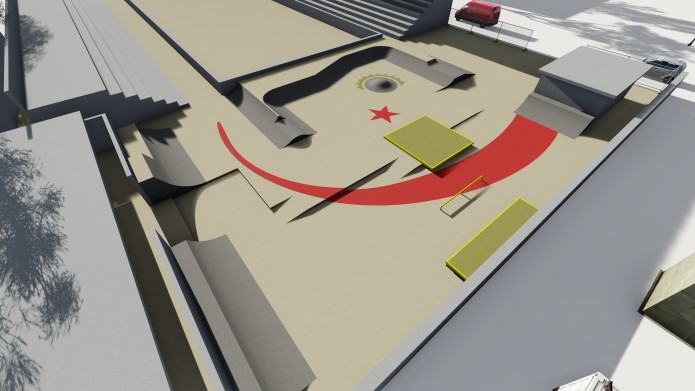 Concrete Jungle Foundation (CJF), New Line Skateparks (NLS) and Angola Skateboarding Union (ASU) are proud to work together on this project, to build Angola's first outdoor concrete skatepark.
The Skatepark Program
The proceeding skatepark program will run by local volunteers from Angola Skateboarding Union (ASU) and will be focussed on building a healthy positive skateboarding community around the park, and teaching life skills through the skate classes.
With increasing crime-rates among the poor communities of Luanda, we envision the skateboarding program acting as a key asset in providing local youth with a positive social activity and expression that provides an engaging deterrent from criminal and negative behaviours.
We are stoked to announce that our good friends from Donate For Skate, a charity organisation who collects new & used skate equipment for the youth of developing countries, will be able to make a significant contribution of skate gear for this project.
Please Donate Now
Your contribution is absolutely vital make this exciting new project a reality. Please help us with a donation and share our campaign through your local communities. If you would be at all interested to host a fundraising event to raise some cash for this project, then please don't hestiate to contact us. You can contact Harry from CJF by scrolling to the bottom of this page.
Donation Perks | Luanda Skatepark Deck & Tee
100% PROFITS from you perk purchase go into the fundraising for the Luanda Skatepark project. What you waiting for? Get some goodies and support now.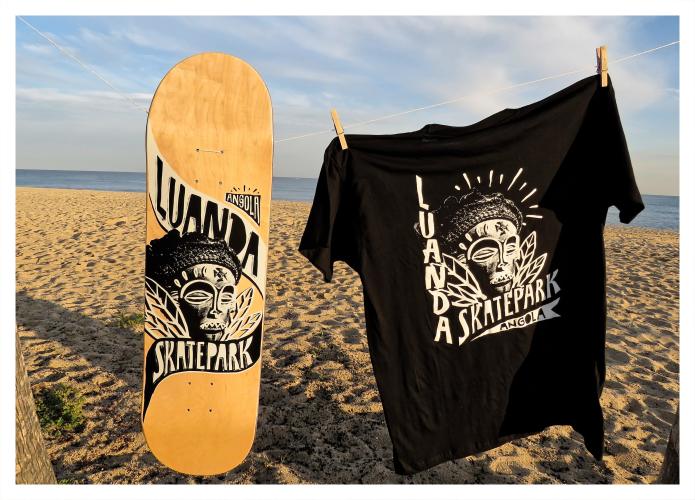 Design by Greg Harris|alleykats.com
Previous Project
In 2017, CJF completed the construction of it's very first skatepark project in Alto Trujillo, Peru. Leaving behind a treasured space for the youth of the community to practice skateboarding.
Please watch the short documentary below for further insight and understanding of our cause:

Follow @concretejunglefoundation on Facebook, Instagram, and visit our website for volunteering and sponsorship information.