Mother Nature needs her daughters
"Don't let anyone rob you of your imagination, your creativity, or your curiosity. It's your place in the world; it's your life. Go on and do all you can with it, and make it the life you want to live." - Mae Jemison, first African American woman astronaut in space
I've wondered what my next major challenge is for a while, I'm not someone who likes to feel 'comfortable' in life or my career. This has just changed....


In June 2018 I was successful in beating thousands of other women to gain a place on the prestigious global Homeward Bound Programme. I'll join 100 women from around the world on a 12 month leadership programme, finishing off with a 3 week intensive voyage to Antarctica - but I need you support to get there!

What is Homeward Bound?
Over 10 years, Homeward Bound aims to create a 1000-strong global collaboration of women in science and empower them to take up leadership roles to influence policy and decision-making and shape the future of our planet.
This 12-month program develops leadership, communication, visibility and strategic capabilities and culminates in an intensive three-week expedition to Antarctica leaving from Ushuaia, Argentina. Here we focus on addressing the complex problems affecting the future of the planet, and developing creative solutions.
Together we will witness first-hand the influence of human activities on this wild and unique continent. The voyage will create strong bonds, inspire action and encourage extraordinary collaborations between us.

Science touches every part of our present world, and will shape every part of our future. Globally women hold somewhere between 9 - 24% of global executive roles in STEMM, despite their recognised ability to more effectively collaborate, be more inclusive, share a legacy mindset and care for assets (people and money).
Homeward Bound aims to heighten the influence and impact of women in order to influence policy and decision making as it shapes our planet, always with a focus on the greater good.
What do you acually do?
I join a 12 month leadership initiative, every month I commit 25-30 hours of my personal time for this developement, which includes:
Monthly virtual meetings
Key leadership diagnostics and coaching
Introduction to personal strategy and visibility tools
Participating in 'theme' teams - teams that address agreed issues of global concern
Preparing for the Antarctic expedition, including building skills for giving and receiving feedback, creating teamwork, collaboration, managing difficult conversations, dealing with stress, separation from family and resilience under pressure
Introduction to science communication strategies
Introduction to reflective learning practices
The focus for all of us, critically, is developing world class leadership capability and putting it into action.
But WHY Louise? We know you don't like the rough sea....
Why did I apply? I'm passionate to see an increase of strong female leaders in the engineering sector, I want to become the leader I aspire to see by improving my strategy and communication. I want to be a role model for women in construction and become a visible STEMM (Science, Technology, Engineering, Mathematics & Medicine) professional as well as supporting, inspiring and mentoring other young engineers to get involved with this prestigious profession.
Now that might sound cheesy, but it's true. I've attended so many schools to promote Engineering i've lost count! I have such great aspirations for my future, and I want to succeed, and then see others succeed with me!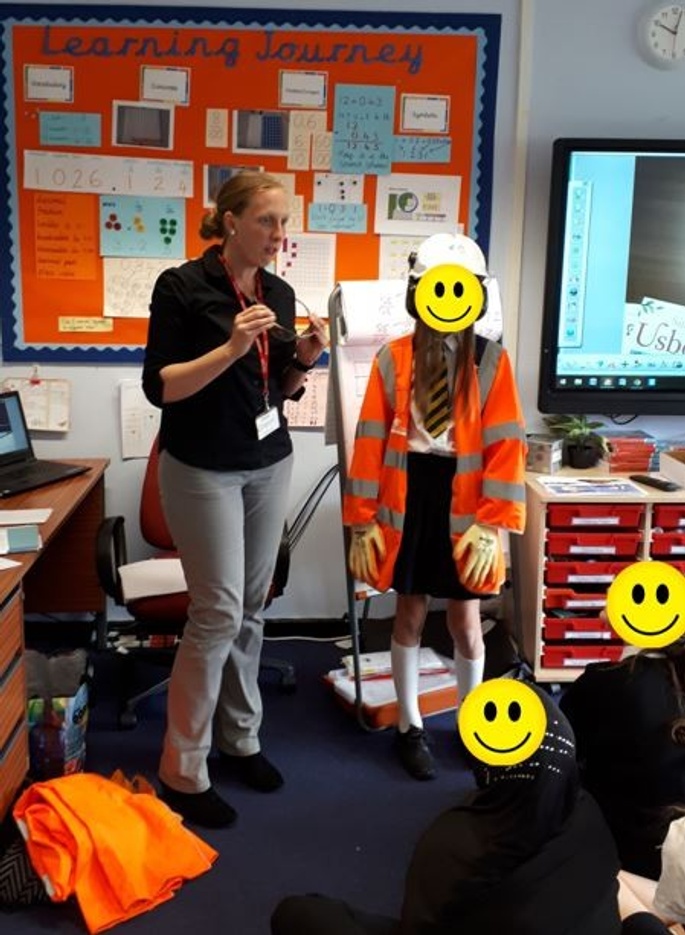 I also want to see more sustainable approaches taken to engineering problems, Clients and Contractors must realise that resources are limited. Asphalt roads might not be around in 100-200 years' time. Crude oil is a limited material. What do we do then???
Sponsor an Engineer - Me!
The total cost of this year-long leadership program and three-week expedition to Antarctica is about GDP£26,000 per participant. Of that, approximately GDP£12,000 is subsidised via in-kind contributions. It's up to individual participants to cover the remaining GDP£14,000 + Travel + Visa + Antarctic Clothing etc, which rounds up to a Total Cost of approximately GDP£18,000.
How to Contribute? - You can donate to my personal campaign by selecting an amount or by choosing one of the perks.
Giving to Homeward Bound by helping me get on the boat is just one way. If you have more ideas about how YOU can help, please get in contact.
So - if you would like to contribute, the funds will help pay for accommodation, food, transport, resources, tools, equipment.... I am also brokering partnerships with as many not-for-profit organisations, media companies, corporates, universities and philanthropies as I can - all in return for education and capacity building about women in leadership and climate change education. Contact me if you have some new ideas, [email protected], 07965214342
It is important you all understand that Homeward Bound is a big vision; underpinning every part of it is this: can we genuinely start a collaborative global movement of women like you - clever, qualified, experienced, capable and influential, who've been given a rare opportunity to have state of the art leadership and strategic education, who act individually but who work collectively for a better world, holding and supporting each other, no matter where we all are.
What are you doing to raise funds?
This is a very large amount of money to be fundraising, and it's extremley hard, not just the dedication required, but the time also required. So far I have completed the following successful events to raise funds:
Race Night (£300)
3 Peaks Challenge (£900)
Corporate Sponsorship (£1,000)
Schools & presentations (£50)

Touch Rugby Mini-tournament (£150)
My next challenge is completing the Reading Half Marathon in March 2018 along with plans to support local charities and groups...more details to come. I'm also in progress of putting together my own Dedicated Homeward Bound Website to follow my story in detail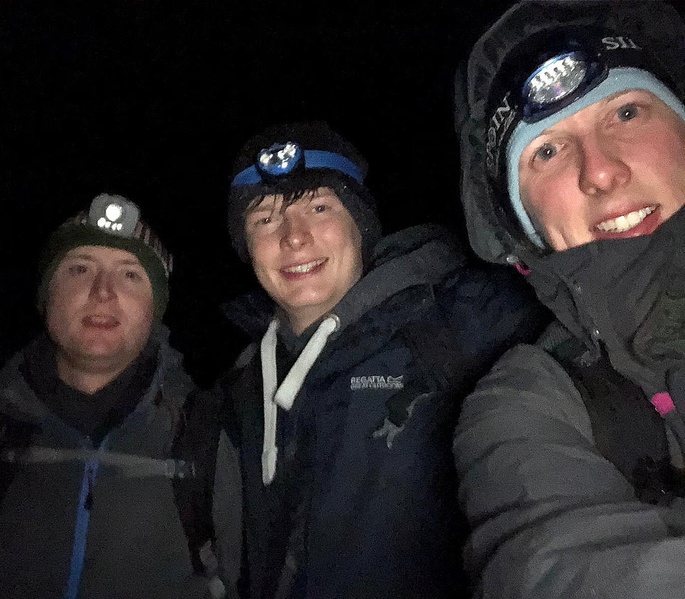 Photo above - Top of Ben Nevis at 2300 on a very cold and wet October evening for the first of the 3 peaks challenge
Equality...
Now as many people know I am a very practical person, who works extremely well with both men and women in the construction industry. I want to assure everyone that by no means am I saying women are better than men, I am all about equality to both sides. However, women are currently under represented in the construction sector. This is a statistical FACT.
Ask yourself what if men and women led our world in equal measure – would our world and the decisions we make on behalf of future generations be different? The Homeward Bound programme is a small but meaningful contribution to a very complex challenge we all face.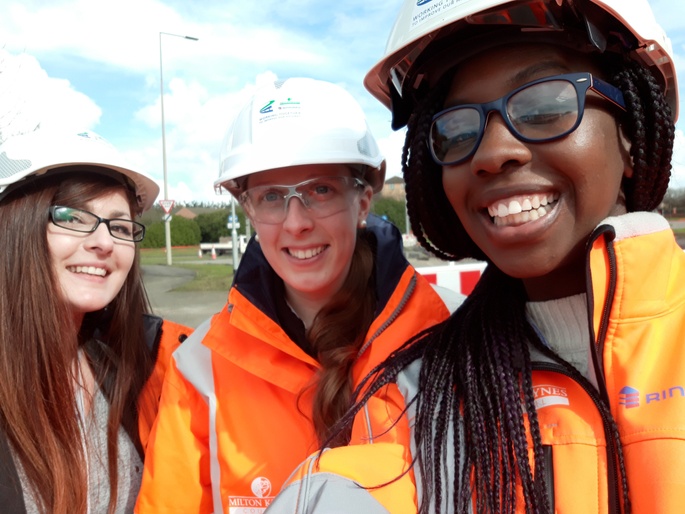 Who are the Team Organising the programme?

Fabian Dattner is one of Australia's most respected professionals in the leadership development space and has worked across government, industry and the not for profit sector for decades. Fabian and her team at Dattner Grant are fiercely passionate about how they can leverage change for a more sustainable future through helping leaders in society be more effective at what they do. Pondering the essence of leadership and vision to bring about the kind of change that is urgently required, Australian entrepreneur and leadership mentor Fabian Dattner says "why exactly should men and women lead in equal measure? Instead of saying 'because it's fair', we start saying 'because our planet won't make it if we don't'. More women simply attach a fundamental value to "home"- the planet on which we depend. And our home is in dire straits"
Thank you!
A huge thank you for all your generous donations!
To learn more about the program and the other wonderful women, or to participate next year visit Homeward Bound's Website.
Mother Nature Needs Her Daughters
If we cared about our planet a fraction of how much most of us care for our mothers, how different things might be. Mother Nature needs her daughters. Share the video to join the movement.