Goal
We need your help this holiday season to reach our $5000 goal and bring the Little Hep B Hero to life - this will allow us to produce the final version and distribute the book and the animation in multiple languages, to inspire our kids to become their parents' 'Little Hep B Heroes'.
Our aim is to launch the book and animation in March 2018.
Sample pages from 'Little Hep B Heroes' for parents to read to their children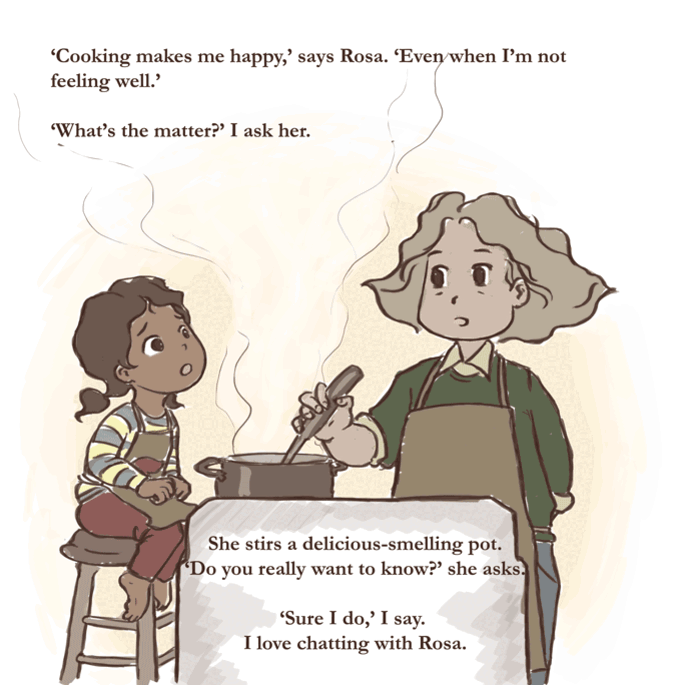 The challenge
Imagine trying to explain to a 10-year old boy why his father can't play football with him like he used to? Or reassuring a 6-year-old about why her mother goes to the doctor so often? How can you explain vague symptoms of tiredness, irritability and mood swings?
The Little Hep B Hero character and book have been inspired by the dilemma experienced by a young mum who volunteered at Hepatitis Victoria, and her difficulty of explaining her hepatitis status to her young child. If untreated, hepatitis can lead to liver cancer and death.
With 239,000 Australians (62,000 Victorians) living with hepatitis B, there are many parents have to think about how they answer these questions everyday – but there are no child-friendly ways to assist them.
Our volunteer wanted her child to be her Little Hep B Hero, but how?
Our solution
Our team at Hepatitis Victoria is developing a new children's book and animation. It is beautiful, bright and positive for children to read.
It will help families have conversations about hepatitis B, and support parents and children to share information and their feelings.
With more knowledge, children can play a part in reducing the burden within the family and also act as an ambassador for general community awareness.
The creation of the book and animation involves professionals, schools, playgroups and families who are informing the messaging about hepatitis B transmission, the impact on people's lives, disease management, staying healthy, and living well.
Donate now so we can bring the inspiration and support of Little Hep B Heroes to all families in need!
PLUS when you donate $50 or more, you will receive a copy of the book when it is published as appreciation for your support.
Find out more about our 'Little Hep B Hero' project
Your donation is tax deductible and a receipt will be sent to you.