Empowering Australians To Take Mental Health Into Their Own Hands!
Half of Australias population will suffer Mental Illness in their lifetime. 1 in 7 primary school children suffer from Mental Illness & that number is increasing by the year! Our society is becoming disconnected & there is a lack of knowledge on how to improve our mental health.
We want to change that, and you can help us!
Join our #IAmWorthmore Mission
Our Vision
Our journey started when Founder of I Am Worthmore, Luke McLeans, mental health was at an all time low. After battling with gambling addiction, severe depression and hitting rock bottom for what seemed the millionth, he saw no way out. He had major panic attacks, had lost complete confidence in his own ability, had zero purpose & felt completely worthless. At that point he didn't know where he wanted to go in his life, he had lost so much connection to friends and family and he had no idea how to turn it all around.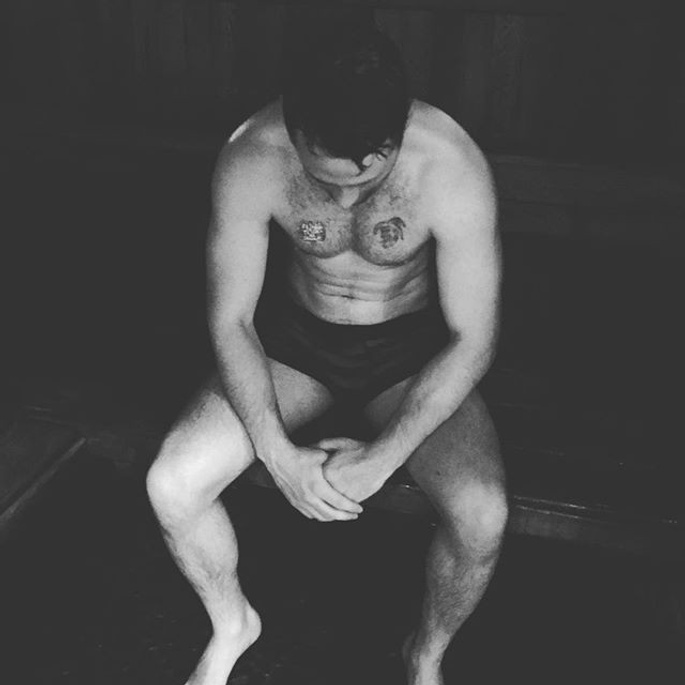 Fast-forward to today & things are very different! Luke is grateful, he is happy, he is passionate and full of purpose.
Luke's vision is to provide the education and tools to people that he never had or knew existed. He has decided to launch a non-profit organisation to run presentations all over Australia- in all major cities and across Rural Australia. He has created a podcast to help spread the message & he is creating an app that will allow people all over the world to implement positive strategies into their daily lives.
Through this project we want to counter the lack of real education for mental health often experienced by the youth community, rural communities, workplaces and sporting communities and allow them to realise their full potential.... To realise that we are all WORTHMORE!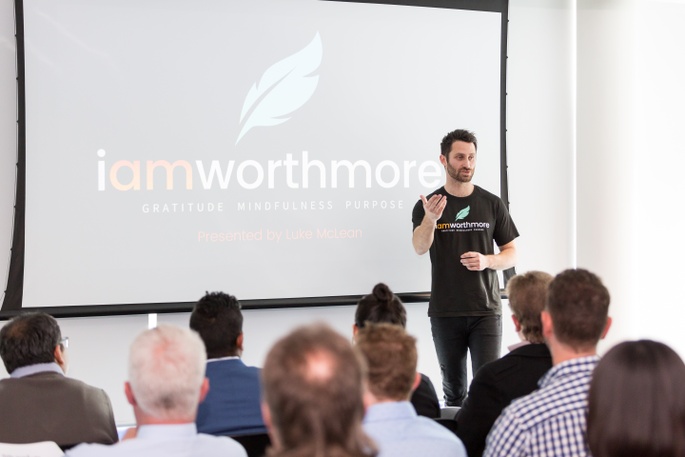 Here's how we are going to do this
Running a 60 min powerful & raw presentation that engages the audience to provide them with a better understanding of mental health & strategies they can implement immediately!
We are heading off all across Australia from September for 3 & 1/2 months... we will be running presentations across 54 cities/towns for FREE! This will help open up the conversation on mental health & help implement positive mental health strategies into everyday Australian lives!
This includes the following;
FOUNDERS STORY- HOW LUKE CAME TO FEEL WORTHLESS
AWARENESS: GAINING A BETTER UNDERSTANDING OF WHAT MENTAL HEALTH & MENTAL ILLNESS ACTUALLY ARE
SELF ANALYSIS: BE ACCOUNTABLE FOR YOUR OWN MENTAL HEALTH BY UNDERSTANDING WHAT LEVEL YOURS IS CURRENTLY AT
EXECUTION: LEARN POSITIVE STRATEGIES THAT CAN BE IMPLEMENTED IMMEDIATELY TO HELP MANAGE AND IMPROVE MENTAL HEALTH
The "I Am Worthmore" App will be created to help implement positive strategies such as practicing daily gratitude, learning meditation and mindfulness, how to find purpose in your life, how to pass on strategies to others etc.
You can join us
We have already been working very hard and secured some project partners and investment, but we need your help.
We need to raise a further $50,000 to make this project a reality and allow us to run the presentation ALL ACROSS AUSTRALIA over the next 3 months to help change the conversation surrounding mental health & help implement positive strategies in everyday Australians across 54 towns!!
We will be running presentations daily so your support will allow us to do this.
As a thank you for your support
To show our love and thanks for your generous support you will receive the following:
Personal Pledges:
$90: 1x I Am Worthmore Gratitude Journal, 1x I Am Worthmore T-Shirt, Thank you on Facebook & Instagram (PRE-ORDER: you will receieve Shirt & Journal from December)
$1000: 1x I Am Worthmore Gratitude Journal, 1x I Am Worthmore T-Shirt, Thank you on Facebook & Instagram + I Am Worthmore "Founding Membership" This will have you listed on our website with your picture and bio listed as Founding Member (PRE-ORDER: you will receieve Shirt & Journal from December)
Corporate Pledges:
We have a range of exciting, bespoke opportunitites for corporate investors. If your company would like to become a proud project partner, pledge one of the following amounts for some great perks!
$5,000, $10,000, $20,000, $50,000:
Contact Luke: [email protected] to discuss.
OR head to www.iamworthmore.today for corporate options