A little bit of context
Nepal, with an estimated population of 26.4 million, is a country located in the Himalayas, bordered by China and India. One of the poorest countries in the world, where the rate of unemployment and underemployment approaches half of the working-age population. The April 2015 Nepal earthquake with a magnitude of 7.8, killed nearly 9,000 people and injured more than 22,000.
There's a problem
In the Langtang valley located in Langtang National Park, sitting in the Nepal's border with Tibet, 52 people died and 329 people were reported missing after the landslide that fell off from the Langtang Lirung peak. The avalanche that was originated after the initial shake was estimated to have been two to three kilometers wide and bringing with it 40 million tons of rocks, much of the glacier, and the entire frozen lake. The village of Langtang was destroyed by the avalanche and buried completely leaving the valley without schools, hospital and other essential services for the community.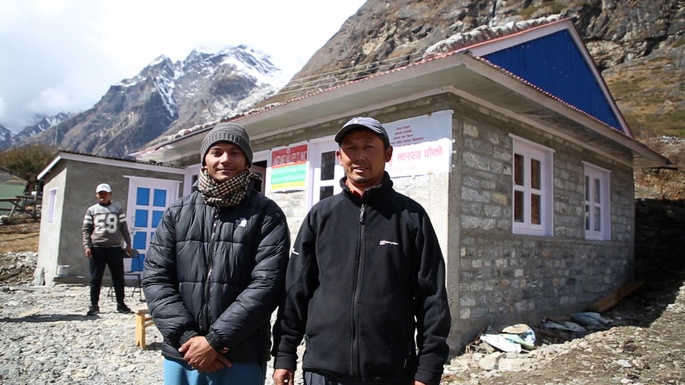 Here's what we're doing about it
A new Langtang village is being built 100 metres above the ruins of the old one. This new site looks to be marginally safer than the old one, because it is not directly beneath the passage that funnelled down the devastation two years ago. New lodges, houses, farms, teahouses are being built. However, there is only one small clinic in the whole valley. It's the only medical assitance for the people that remains. The tourism is slowly but steadily coming back to the valley. And tourism demand services and generates new jobs.
The medical center is run by a social community (KGLS), that exist to serve the needs of local people in Langtang. This includes student sponsorship, health clinics, and social welfare programs in the valley. https://langtangkgls.wordpress.com/
The help post lack the minimum supplies and facilities to provide a decent level of medical assistance. The funds received from the goverments are not sufficient and, although they have already some donors, the lack of equipment is evident.
Our idea is to help their community collecting funds to provide them with stretchers, IV stands and fluid administration equipment and some other essentials for the clinic.
You can join us
Our initial target would be to collect 5,000 USD to fund the basic needs of the clinic. The more funds we raise, the more support we can provide to the Langtang Valley.