Reaching the people
Together with friends in the Netherlands, we are seeking ways to send tents and possibly container houses from Europe and at the same time we have contacts within Iran buying food and supplies, directly taking it to the people.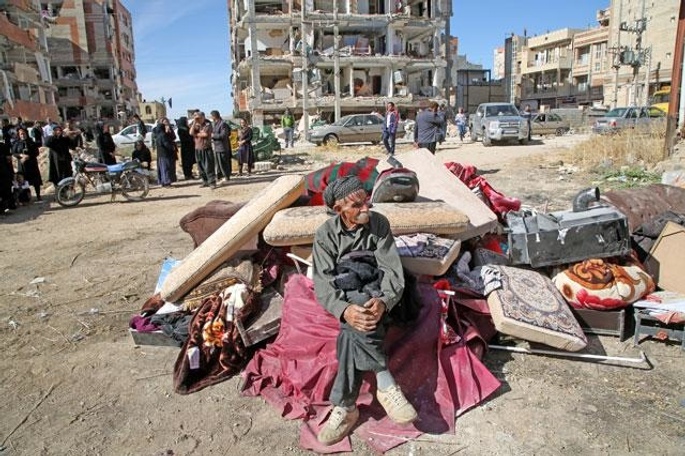 Kirmashan
The Iranian Kurdish county of Kirmashan, the city and cities and villages around have been hit hard. There are many local initiatives, baking bread, buying blankets, volunteers doing everything they can to help.
Civilians are not counting on much from the Iranian government that is also declining foreign aid. So far over 500 people were killed in the affected areas, at least 10,000 were injured and 30,000 houses have been destroyed. We've heard many stories of people who lost almost their entire families and have been sleeping on the cold streets for days now. Their fate is leaning on the help of one human to another. From us to them.
Volunteers on the ground
We are in touch with people in the affected areas and by raising funds we can both help them provide the basics and show them we care. Locals have been giving their entire salaries, surely you can miss what you were going to spend at your favorite coffeeplace.
Volunteers on the ground will use your contribution to buy basic needs for the affected people, like blankets, heaters, anything they need for hygiene purposes, medical aid, diapers for the babies, rice and vegetables, water, and maybe eventually helping them rebuild their homes. We know it's unusual to raise funds like this, totally independent. This time it's our best option.
Let's make this happen.
A lot of us Europeans don't own a credit card and are not using PayPal either. You could consider setting up a PayPal account, but if you don't feel like it of course you can contribute with cash or a bank transaction. Please send us a message for our Dutch bank details, we'll make it easy peasy and add your donation to the total amount.