Our mission is kindness
Edgar's Mission provides care and a safe haven for hundreds of farmed animals every year. Many of these animals come to us in the winter months, as lambing season sets in and babies enter this world in the thick of the bitter cold. Lambs just like Anne of Green Gables.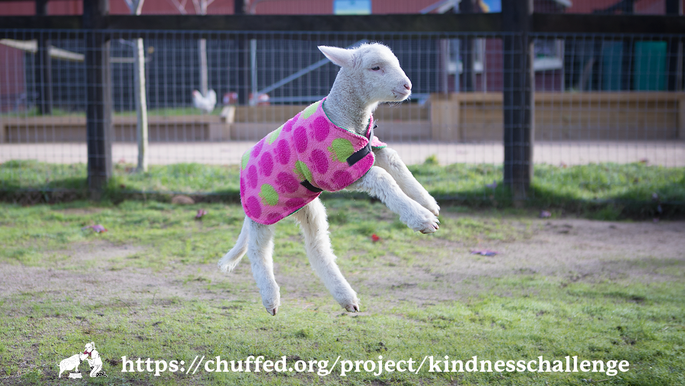 With our animal care staff pushed to the limits as animal numbers increase, our veterinary supplies waning, the mud making hard work of cleaning and the need for more tools arising, our to-do lists and to-buy lists grow with every passing day.
We need fruit, vegetables and hay to keep those hungry bellies full, new shelters to accommodate the growing herd and a reliable 4WD utility vehicle to deliver feeds here, there and everywhere. Sadly our current utility vehicle has lost the will to go on. Our mission of kindness not only extends to our animal friends, but to all – including the planet. So we're also looking to reduce our carbon footprint by investing in solar energy – which will be part of our education outreach for school visits.
Edgar's Mission is a registered DGR (Charity). This means that any donation over $2 is tax deductible. ABN 75001 177 836.
Can you help fill the tanks of kindness?
Already this year seven orphan lambs have arrived at our gates, one such sweet baby is Anne of Green Gables. Anne came to us trembling and hanging dearly onto life, her survival a testament to her will to live. Now, her joyous frolicking is enough to still any beating heart.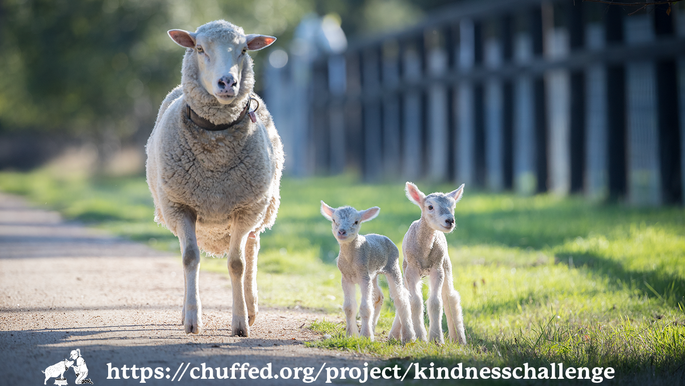 They say money can't buy happiness, but it can save the lives of so many vulnerable animals, as it did Anne's. And it can go a long way to ensuring our rescue, rehabilitation and educational programs will carry on well into the coming year.
If you're thinking of making a donation to benefit animals, please consider donating to our $100,000 Kindness Challenge. By giving us a hand, you're ensuring we can continue to offer ours to them. No matter how little or large, every tax-deductible donation will help us fulfil our promise to all the animals who make their way to our sanctuary gates – that we will give them a life truly worth living.
All funds raised will be used to help us prepare for and overcome the trials of winter. To keep our vet supplies stocked and ready for animals needing timely care, to keep us poised for the next rescue, to keep our residents fed, warm and comfortable, and to ensure we can keep running our education programs on behalf of all our animal friends.
After you donate
With every donation, you will be able track our progress and see what we've been able to buy because of your support. Along with receiving our sincerest gratitude, with many of the donations you'll have the opportunity to choose an amazing perk. Please select them from the right hand side.
Thank you gifts
Please note, you do not have to choose a perk, you can simply donate any amount if you prefer.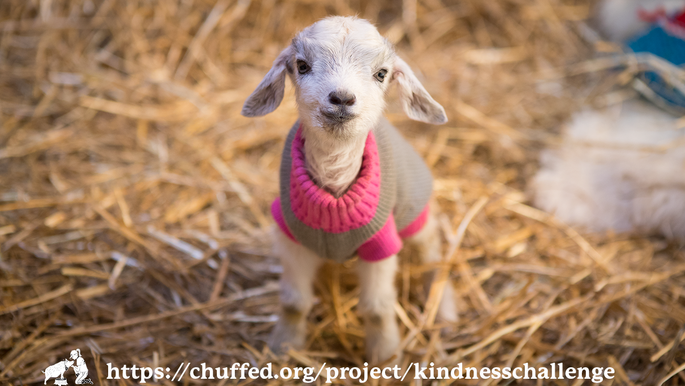 For workplaces, schools and teams
Two heads are better than one, so imagine what you can do with a whole team of heads. Chuffed offers like-minded individuals the means to band together into a team and fundraise for a single cause. To sign up, all you need to do is click on 'Create your own' in the Fundraising section below and fill in your team details – your members can then make single donations direct to the page, or you can collect amongst yourselves and aim for a bigger donation with a bigger perk (which you can all attend).