Our walk together from the East to the West of Cyprus
This is about 2 friends, Yalcin and Stavros and their Journey into Cyprus. A war on the island of Cyprus over 40 years ago says they should be divided because of their Turkish and Greek Cypriot backgrounds. Instead they believe in a free and United Cyprus with no borders.
They walked from East Cyprus to West Cyprus in 16 Days. Their walk was not easy, as they know finding a solution for Cyprus isn't either. They walked between 20 to 38km a day, over rugged terrain, steep mountains and they finished the walk at Aphrodite Rocks.
Throughout the journey they explored the legend of the 101st Window of the Queen (Regina) of Cyprus. The legend says if you find this window and look through it, you will see paradise. You can then call out to paradise and ask for whatever your heart desires.
They found the windows of 3 castles.
Kantara Castle, Buffevento Castle and the St Hillarion Castle.
They looked through the windows of each of these castles wondering if this was the 101st Window of the Queen (Regina) of Cyprus.
What they said when they found the windows
When we climbed up to the castles and looked through the windows, we yelled through the window for all of the island and world to hear us;
"We wish that one day the people of this island regardless of age, colour, ethnicity, gender and religion will be able to live freely".
We walked across Cyprus to celebrate humanity and the cultural diversity of all people on the island. Looking through the windows of the castles, which could be one of 101st window of Regina we saw the Paradise of Cyprus and want to share this with the world. 
Drone footage filmed by Kippa Reedis.

Kantara Castle is located in Northern Cyprus. The castle is surrounded by barren granite and sandstone bedrock. It became derelict in 1525. Stavros and Yalcin walked to the top of Kantara on Day 4 of their 16 Day walk across Cyprus looking for the 101st Window.
Why did we do the walk ?

Yalcin – "I was inspired to take this route after reading Colin Thubron's Journey into Cyprus – a 600 mile trek on foot around Cyprus, in the last year of peace (1972). Colin Thubron intertwines myths including the Houses of Regina, characters, history, places, architecture – calling that period of his walk 'the islands halcyon time'. I'm hopeful the best days of Cyprus are still ahead of it and I invited my friend Stavros to join me to re-create our own journey. When Stavros said he was thinking of doing a similar walk, I felt this is meant to be".
Stavros – "I love adventure, I love nature and I love my home country of Cyprus which has been daunted by over half a century over a senseless conflict. Inspired by a walk of two friends of mine, Peter Walker and Scott Collins, who walked from Byron Bay to Brisbane as a demonstration to get children out of offshore Australian detention centres, I wanted to do a similar walk for peace in Cyprus.
When Yalcin invited me to join him I said yes before giving it a good thought. I didn't think I would do the walk in the near future, I couldn't think of anyone that would be up for it so when Yalcin called I thought - what a moment of synchronicity".
Why we walked together
We want a United Cyprus just like our friendship. To us, our friendship is simple, there is NO divide.
Cyprus is divided into a Turkish North and Greek South. We see no reason why it should be like this. We belong to the same island. We want the next generation to see and feel the same way we do. There is no reason for this conflict to continue.
Where we walked for 16 days over 400 km

Day 1 - March 21st Apostolos Andreas to Dipkarpaz 37.0 km
Day 2 - March 22nd Dipkarpaz to Avtepe to Ayios Symeon 29.0 km
Day 3 - March 23rd Avtepe to Balalan / Platanissos 18.7km
Day 4 - March 24th Balalan to Kantara 28.9 km
Day 5 - March 25th Kantara/ to Tatlisu 32.1 km
Day 6 - March 26th Tatlisu to Gornec 26.2km
Day 7 - March 27th Gornec to BuffoVento 34.3 km
Day 8 - March 28th BuffoVento to St.Hilarion 30.3 km
Day 9 - March 29th St Hilarion to Lefkosia 26.9 km
Day 10 - March 30th Rest Day in Nicosia / Lefkosia
Day 11 - March 31st Lekfosia to Kokkinotrimithia 23.6 km
Day 12 - April 1st Kokkinotrimithia to Flasou 32.0 km
Day 13 - April 2nd Flasou to Pano Amiantos 22.2 km
Day 14 - April 3rd Pano Amiontes to Platres/Trodoos 26.6 km
Day 15 - April 4th Pano Platres to Salamiou 34.9km
Day 16 - April 5th Salamiou to Aphrodites Rocks 38.4 km
Why we want to create a film

So we can share the paradise of Cyprus, its culture & people, the mountains, country sides, stories and myths of the Queen, Regina.
We will walk to raise awareness, as we wish to see Cyprus with no division and bring a fresh forward looking and positive view to resolve this frozen conflict.
We want to celebrate humanity and cultural diversity of all people on the island of Cyprus. We want to bring hope to the next generation of Cypriots and this is possible.
Making a film will help us to reach and connect to millions of people across the world with the universal message of:
"regardless of age, colour, ethnicity, gender
and religion we will all be able to live freely".
How can you help us create the film
We want you to be part of creating this story where cultures and people come together. Help us share this message with the world.
Help us create the awareness needed and get a positive movement happening to unite Cyprus.
Gift A Dream Foundation
"Journey into Cyprus - East to West" is supported by Gift A Dream Foundation, an Australian NGO (Non Government Organisation) / Charity that leads projects around the world, from India to Burundi and Ethiopia. Gift A Dream Foundation projects advance causes that create a positive social impact.
With the "Journey into Cyprus - East to West" project, Gift A Dream Foundation aims to tell the story of Cypriot culture and bring people together. Gift A Dream Foundation has raised funds, co-ordinated the launch events in Melbourne and Brisbane, project managed and is producing the "Journey into Cyprus - East to West" documentary film.
The film is directed by Jayapaul Anand who has travelled from India to Cyprus, Kippa Reedis is the Assistant Cinematographer, and Ayda Sabri is the Executive Producer.
Media Releases

10th April 2018
Article: Journey into Cyprus East to West days 13 - 15
6th April 2018
Article: Journey into Cyprus East to West Days 9 -12
31st March 2018
Article: Barış için yürüyen Yalçın ve Stavros mersin fidanı da dikti
30th March 2018
Article: Journey into Cyprus East to West for peace and reunification
26th March 2018
Article: Two Cypriot Friends Continue Trek Across Cyprus
26th March 2018
Article: Ένας περίπατος 16 ημερών για το μήνυμα της ειρήνης
26th March 2018
Article: Birlesik Kibris icin azimle yuruyorlar
23rd March
Article: Journey into Cyprus East to West
21st March 2018
Article: Sınırları olmayan bir Kıbrıs'a inanan Rum ve Türkün uzun yolculuğu
20th March 2018
Article: UCN supports Journey into Cyprus
20th March 2018
Article: AΟ Ε/κ Σταύρος και ο Τ/κ Yalcin θα διασχίσουν με τα πόδια την Κύπρο σε 16 μέρες
20th March 2018
Article: Bicommunal journey into Cyprus
SBS Audio Interviews

March 30 2018
A Greek Cypriot and a Turkish Cypriot walking for peace
8th February 2018
Journey to the divided homeland
Follow us on Facebook

https://www.facebook.com/CyprusEast2West/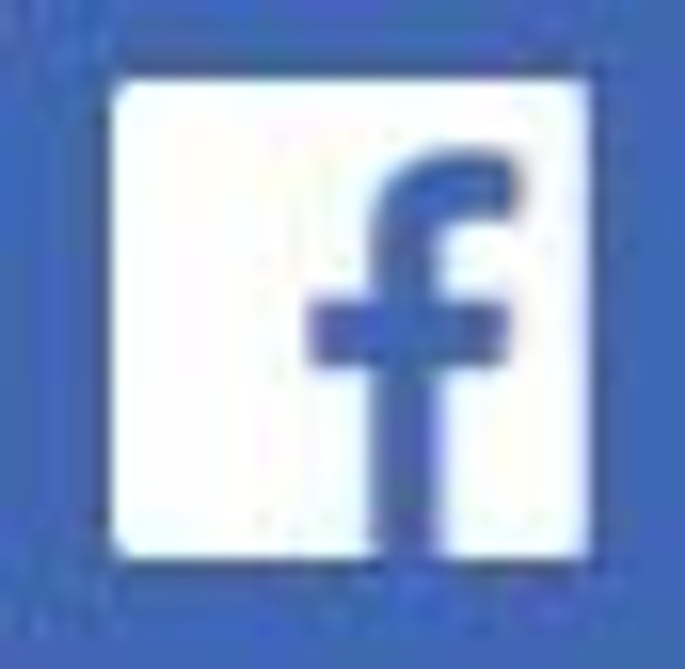 Journey into Cyprus