Campaign Update
April 5
Thank you for accessing this Fund effort on CHUFFED
Michael's case has been found wanting by the Federal Court, but the sting in the tail is they have awarded Frydenberg's costs against him.
This is reported in the following article in today's Sunday Age (5/4/2020)
https://www.theage.com.au/national/activist-defends-failed-constitutional-challenge-against-frydenberg-20200404-p54h2h.html
The Australian Public, though the Federal Government, will have already paid Josh's costs. Putting the costs onto the citizen petitioner is an assault on democracy.
According to our constitution, Josh had an obligation he did not observe – to apply for a renouncement of any residual citizenship rights he had to Hungary. This entailed a simple form to be filled in and lodged with the Hungarian Embassy in Melbourne (not far down the road from his electoral office).
Twice he asked the Embassy to confirm he did not need to do this, and twice they responded by sending him the required form and advising he do as they suggest, with a small fee.
In both cases he refused to follow their protocol.
The only authority that can decide if Josh has residual rights to citizenship through his mother is the office of migration and citizenship in Hungary. The Federal Court in Australia is NOT the authority to decide that, yet they have done so, and in so doing have breezily brought a righteous citizen to financial ruin. They did this based on speculation and conjecture put forward by Josh's legal team. At no stage could the team prove Josh was NOT entitled to citizenship, so instead put forward arguments around suggested scenarios that might indicate he isn't.
These speculations may have been countered by Michael's Hungarian Citizenship specialist, his expert witness, however this person went missing about 7 days before the case was heard, and has not been found since. This has been a punitive loss to his case, and remains unexplained to this day.
Michael does not want to destroy Josh's career. He just wants him to do the minor process that so many candidates have to do before nominating in order to be compliant with S44 of the Australian Constitution – ie. formally apply to renounce any other citizenship, or any residual rights to citizenship, of another country before standing for Federal parliament. Had he ever done this, the case would not have been necessary.
As a country with a very high proportion of residents not born in Australia, this is a common procedure followed by aspiring candidates (including myself, who discovered upon application to UK Home Office that I had full citizenship rights to the UK, lain hidden for over100 years).
If Josh had only done this, for a small fee, from the outset, he would not have to be fighting legal cases to hide the fact he hasn't. He would not have Liberal politicians denouncing and defaming people who ask that he does.
And Michael would not have had to go through this process to try and bring him to account.
December 20
So much has been happening! The court date has been set!! And its for February 18th next year.
This week we had two court sessions in the Federal Court of Australia. There were lots of discussions about expert witnesses and even on sharing one of them.
In the Federal Court session on Monday the judge discussed administration details and how the facts required for the case would be decided. While the matter was in the High Court there were four expert reports submitted, one by us and three by the respondent. Each of the experts referenced an historian who wrote a book called "A History of Hungarian Travel documents" on the Hungarian constitution and the conditions at the time. Our legal team had followed him up and he had agreed to become an expert witness for us. The respondents legal team expressed concern.
The judge asked both parties to get the experts together to see how much they could agree on a set of agreed questions and then present him with the outcomes on Thursday.
On Thursday all parties agreed that the historian be a shared expert if he agreed.
There was a meeting with the three existing experts and there will be a report outlining the results.
A date for the full court hearing was set to start on February 18th with three judges presiding.
By January 20 the joint new expert report is required.
By January 30 all documentation required for the hearing are to be filed.

By January 31 our team has to file and serve the outline of written submissions.
In the meantime our team will be working virtually full time on this so we really, really need your help as the team needs to be expanded and much more time be allocated.
Please pass on our crowdfunding details to anyone you think may be interested and share the link on fb and twitter:
Unfortunately the Federal Court transcripts are not generally available unless you pay for them so apologies for not providing them.

Thanks again for all your amazing support! Keep that date free if you are interested in attending. Its on February 18 at 10.30am at the Federal Court of Australia, 305 William St, Melbourne. We'd love to see you there.


What's the story?

Michael Staindl is an ordinary man taking on an extraordinary challenge.

Fed up with sitting on the sidelines and watching federal politicians make decisions that affected his future, in August of this year Michael made a decision of his own.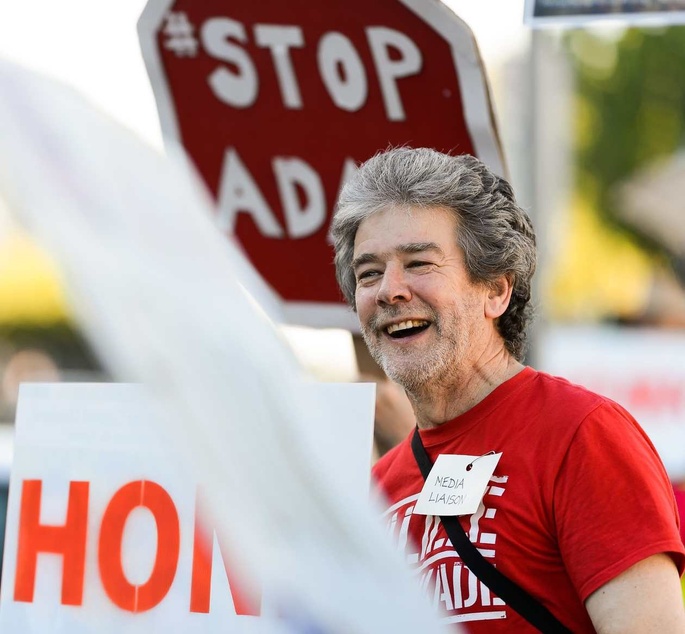 After the federal election came and went in May, Michael decided to grab his opportunity with both hands. Taking full advantage of his right as a private citizen, Michael, (with the help of us, his small group of friends) lodged a S44(i) challenge to the citizenship of our federal Treasurer, Josh Frydenberg. Under S44(i) many sitting federal politicians in Australia have been found to be dual citizens, a status that disqualifies them from sitting in federal parliament.
Mr Frydenberg claims he has advice that he is not in breach of the Constitutional ban on dual citizens. He has not released that advice. He has cited immigration entry documents from 1950 that allege his mother was "stateless" and thus that she is not a Hungarian citizen and that he cannot be by descent. Yet, in an updated declaration to the Australian Electoral Commission in April 2019, he has declared that his mother was a Hungarian citizen from her birth in 1943 until 1948.
A dynamic resident of Kooyong, Michael has for many years been active in the environment movement. With others, over many years, he has campaigned outside Josh Frydenberg's electoral office trying to raise climate crisis awareness.
From being attacked under the shield of parliamentary privilege by the likes of Michael Sukkar and Senator Andrew Bragg to having journalists from The Australian newspaper camping out behind rubbish bins near his private home, Michael has been under attack from the Liberal Party machine at every step.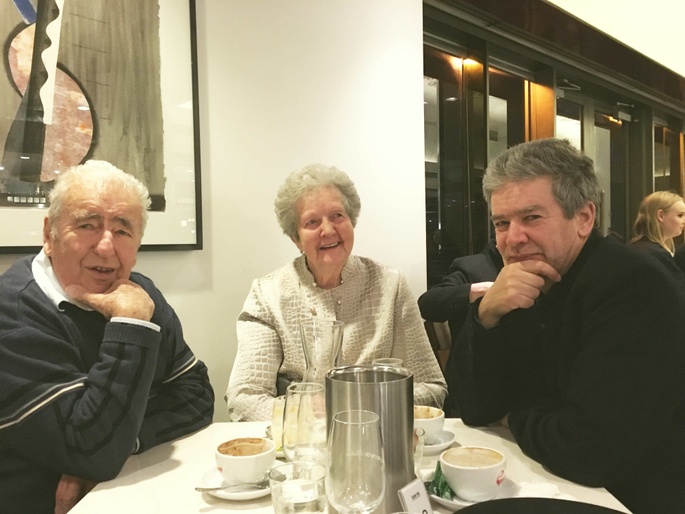 Here's what we're doing about it.

As we've said, Michael is a man of integrity and he believes anyone who sits in federal parliament should have integrity too.
Michael has taken Josh Frydenberg to the Court of Disputed Returns, (High Court of Australia). He filed the petition within the statutory period and the matter is moving through the legal system.
We've organised a working group of local Kooyong residents and engaged legal support.
You too can join us.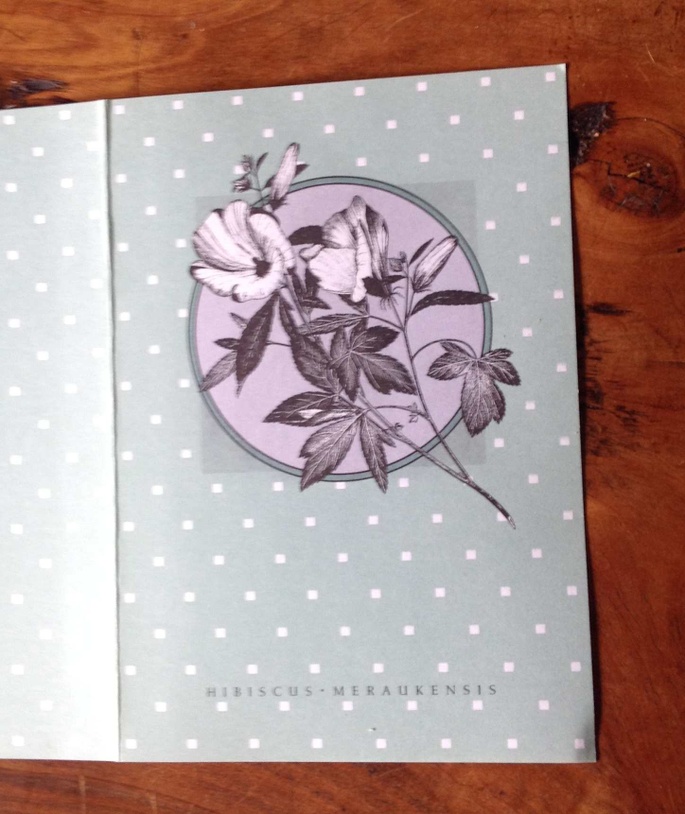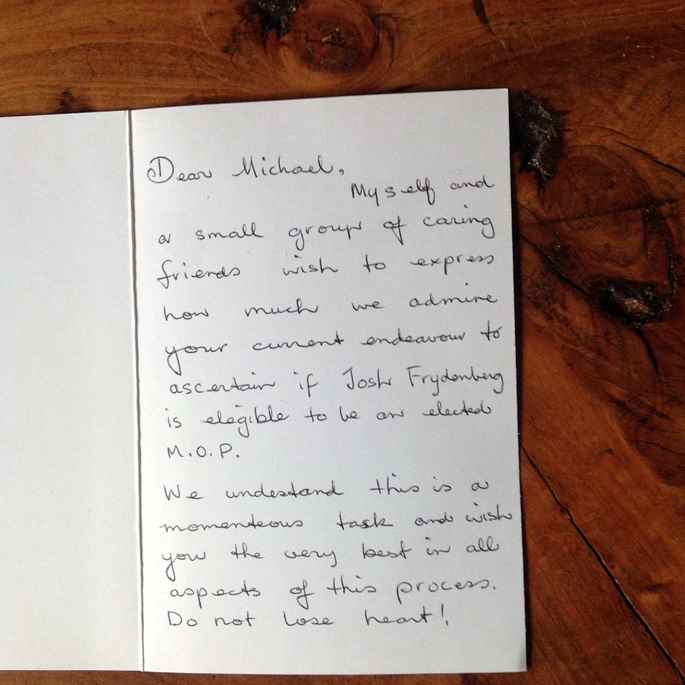 Sample of unsolicited support
Our lawyers are wonderful, but lawyers and High Court barristers and expert opinions cost money. (Just the court fee for filing was over $5k).
In this battle of David and Goliath, Michael and a small group of friends (that's us) have so far managed to fund the project out of our own pockets, but now we need to ask you wonderful supporters to step up and do the same.
If you care about the direction Australia is taking, if you care about our environment and the climate crisis and if you care that politicians, when they fill in their electoral nominations, are telling the whole truth and nothing but the truth – then please join us by donating to Michael's legal fund.
If we win we force Josh Frydenberg's seat of Kooyong to a by-election. In the event he can not renounce Hungarian citizenship in time -Tim Hollo in Canberra took 18 months of effort- the Liberal party could lose their Deputy Leader and federal Treasurer!
Any amount at all you can donate is another step closer to clarifying Josh Frydenberg's right to sit in parliament.
In return, Michael promises to do everything he can to win the battle and we welcome your support and promise to keep you informed.
For updates here is a link to the Josh Frydenberg Dual Citizen Challenge facebook page:
https://www.facebook.com/Josh-Frydenberg-Dual-Citizenship-Challenge-106677494064327/
Wow. It's heartening to see so many of you care about integrity in our political system as much as we do.

Campaign Update

Thank you so very much for all the donations you've given so far – all of you. Michael has been blown away by your strong support and really wants to continue, but as always, it's your help we need to get us over the line.

Because you've been such amazing supporters, we'll let you in on some things we've learned so far:


- last month our team attended a directions hearing in the High Court of Australia and Frydenbergs team were very embarrassed by Justice Grodon who thought they were not taking this matter seriously. If you want to see what happened here is a link to the transcript:
http://www.austlii.edu.au/cgi-bin/viewdoc/au/cases/cth/HCATrans//2019/235.html
The matter is now listed for further directions at 9.30 am on Thursday, 12 December 2019. Our team is working furiously getting and checking information from Frydenbergs team and also doing further research.
- we've added some amazing new people to our team which has made up much more confident about our team and the way forward
- now our campaign has gone up a level, we need help to pay our new recruits
- Michael in particular has received a huge and much needed morale boost from your donations, knowing now that so many people are on his side and cheering him on


Our way forward now means, fellow team members, that we need a senior silk (a very experienced barrister) to help move the case to the next step.

When we launched our campaign on Oct 27, it was an immediate success with hundreds of you wanting to help test Josh Frydenberg's integrity.

With a win in sight and up-to-date expertise on board, our new target is now $45,000.

We're very confident we can get there, but as always – we need you to help us do it