Help a fighter keep fighting against cancer
If you need proof that Jess is a fighter, you won't need to dig too deeply. At just 22, she made the toughest call, to have her left eye completely removed. Jess is a powerfully positive and riduclously resilient girl and there is no one better suited to beat this rare and aggressive form of cancer, occular melanoma.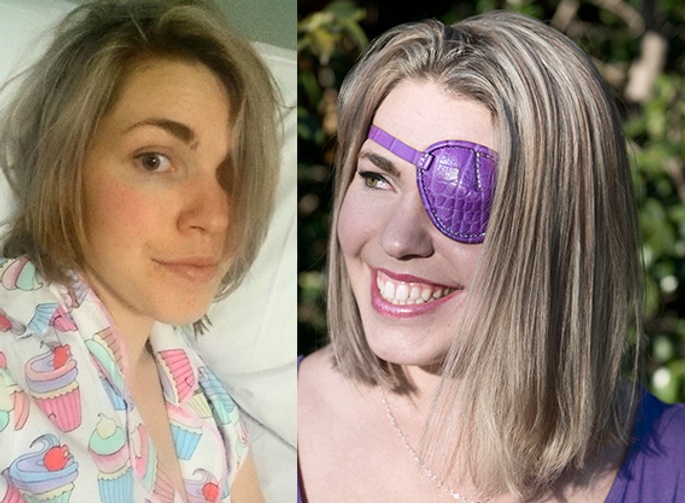 Her strength to confront a decision like this and her resolve in the months afterwards, proves she's someone who will never back down from a challenge no matter how difficult it may be. If you asked her, she'd tell you that she has an extrodinary support group and a fantastic family who helped her cope through these tough times. The truth is though; mostly she's done it herself. She has bravely dealt with adapting to life with an eyepatch, confronted by her present and redefining her future. Even in imagining the future, she has been powerfully positive and selfless, hoping to use her story to inspire and help others.
Jess now needs your help! Four week's ago, Jess had a seizure, out of the blue, and, in hospital, we were told she had tumors in her brain.

The cancer has seeded itself and there are at least four areas of concern in her brain. Jess' cancer is very difficult to treat and the only option, which could help her survive, is a new immunotherapy treatment.
Unfortunately, the cost of this medication is over one hundred thousand dollars, far beyond what our family can afford. The treatment needs to start immediately to give Jess the greatest chance of winning this fight. As a family we hate to ask for help, but nothing is more important to us than doing whatever it takes to give Jess the best hope of beating this terrible disease.
She has many tough days ahead of her, even with the treatment. Already determined to re-learn how to walk, she'll now likely have to cope with sickening side effects of this medication. It will hurt us to watch our active and passionate girl have to go through that but it will be worthwhile.
If you would be willing to help via a donation on this site, Jess, her family and friends will be eternally grateful. You'll be helping a born fighter keep fighting and she will not let you down if given the chance.
Please make a donation now by clicking on the right of this page.
Simply click the amount you want to donate and then click the DONATE button.
The system will ask for your credit card details and Chuffed.org will process the payment.
You can pay on credit card from any country in the world, even if you are in South Africa.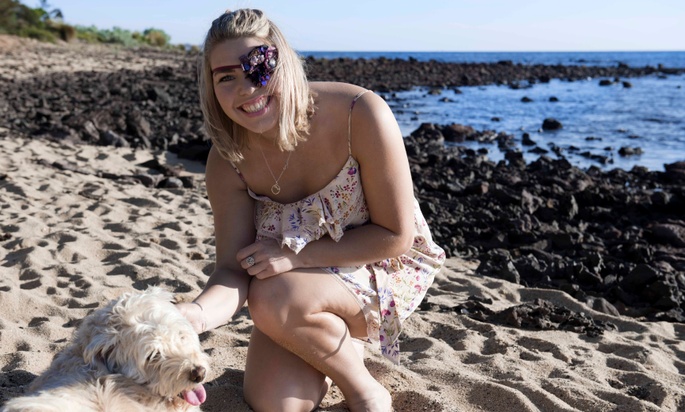 Some questions you might have.
What is the treatment my donation will fund?
You will help Jess to receive a new immunotherapy treatment and cover both the drugs themselves and her ongoing treatment. Delivered over 4 treatments, a blend of two drugs called Opdivo and Yervoy will be administered. This treatment literally teaches Jess' immune system to target and fight the Melanoma cells.
What are the chances of the treatment working?
This treatment is so new that Jess will be one of the first to use this combination of drugs on Metastatic Melanoma on the Brain. The combination of Opdivo and Yervoy has shown promising results with other, similarly difficult to treat cancers and there is quite a lot of info online about them.
How much should I donate?
Anything you can contribute will make a difference! Our family is extremely grateful. Thank you for helping our Jess in the biggest fight of her life.
I prefer not to pay via this site or credit card. Is there another option?
If you are in South Africa and would rather do a EFT, you can do it to this account;
First National Bank Account Name;
Mr Craig Van Zeil
Branch Code 250655
Account Number 62461786166

If you are in Australia use this account;

Bank: NAB

Account name: Heather Jane Van Zeil

BSB: 083781
Account Number: 544215712

Does all that I donate go to Jess' treatment?
100% of the funds raised on Chuffed.org go directly to Jess' treatment. The site does not take a cut, instead, they ask for a voluntary contribution to them. This is entirely at your discretion.
How else can I help?
If you would share this page either directly to your friends and contacts or on your own social pages, and ask others to support Jess, it would be a massive help.
Where can I learn more about Jess and her story?
Jess has her heart set on using her story to inspire others through a career in public speaking. Check out her website www.jessvanzeil.com
How can I keep track of Jess' progress?
Jess will soon be adding a blog to her website and plans to write fortnightly. You'll soon also be able to register to receive updates via her newsletter. Also, if you want to you can follow Jess on Instagram @Jessvanzeil
How do I know this is legit?
Jess has been very vocal and public in supporting the Victorian Government and Peter Mac in raising awareness of the needs of young cancer patients. You can see details through a web search of her name or visit this link - Peter Mac.
Earlier this year Jess was very involved with the Melbourne Melanoma March, she spoke at the event and later held her own fundraiser to help raise money for Melanoma research.
On Jess' website, there will be video and other updates of her treatment and progress. The treatment Jess needs is easily researched online.