Jessica is a sweet and vivacious girl
When Jessica came to Greyhound Rescue earlier this year, she instantly became a favourite among the volunteers. One of them has even taken her into foster care!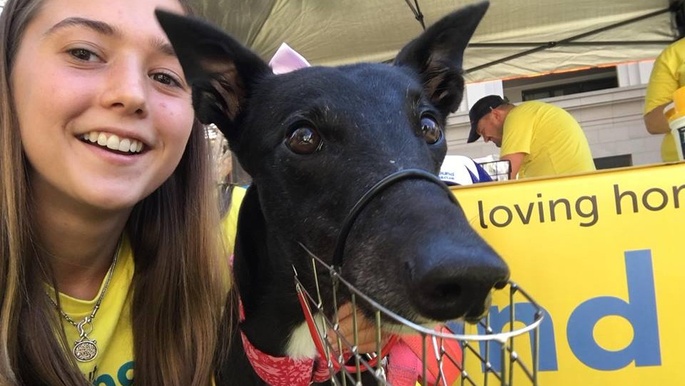 But there's a problem
Jessica's mouth isn't quite right – she has a large hole all the way from her hard to soft palate. Three specialists have said this is the worst, most pronounced cleft they have seen. Usually it is found in pups and fixed when they are young, however Jessica is five years old and it has been fully formed and untreated her whole life, although she did come to Greyhound Rescue relatively healthy and happy.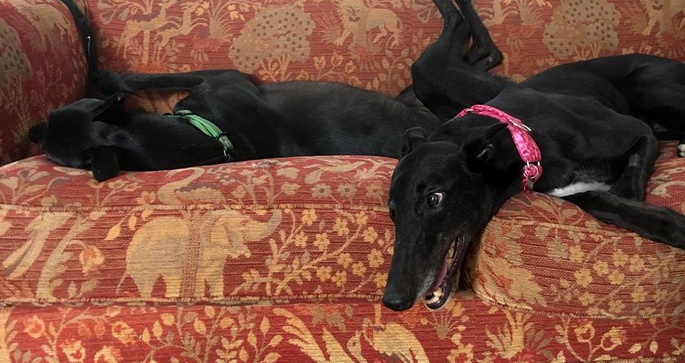 She needs surgery on her cleft palate
The opening allows food and water to enter her nasal canal, putting her at risk of infection, aspiration pneumonia, discomfort, and malnutrition as food falls back out of her nose. Jessica has already benefitted from one successful round of surgery. The aim of this next surgery is to create a barrier between her mouth and nose – something she's never had before. With it, her quality of life will improve tremendously and she will be able to eat and drink properly.
You can help Jessica
We have received wonderful support from Normanhurst Vet Practice, who were positive about doing the procedure from the outset and agree that Jessica deserves to be helped. Because of these caring vets, this girl's life will vastly improve. Surgery will give her the chance to eat like all other doggies, and once she has healed she can find her forever home.
With any surgery this complicated, there can be teething problems, but this is Jessica's only hope at a normal life. She has also been fitted for a dental plate, which will help the healing process, and is scheduled for one more follow-up surgery.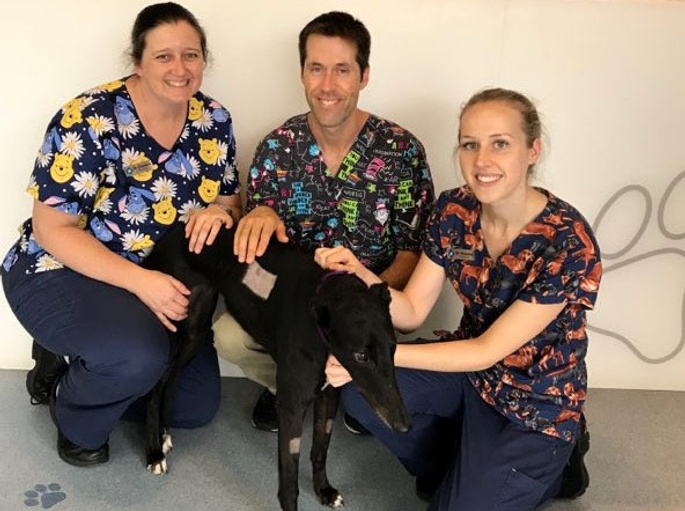 Thank you
We need to raise the money to cover Jessica's surgery and ongoing care.
Greyhound Rescue is not government funded; in fact we rely entirely on kind donors just like you in order to rescue, rehabilitate, and rehome gorgeous dogs like Jessica.
Can you make a tax-deductible donation to help us cover the costs of Jessica's surgery? In return we've a bunch of cool ways to say thank you, or you can simply make a contribution without selecting a perk. Jessica will be forever grateful.