Interstate: A New Musical for NYMF 2018
We are excited to announce that Interstate will be at the New York Musical Festival for 2018. We've been brewing up this great opportunity for the production, and quite frankly, we want to get this in front of audiences because of the message and the talent behind it.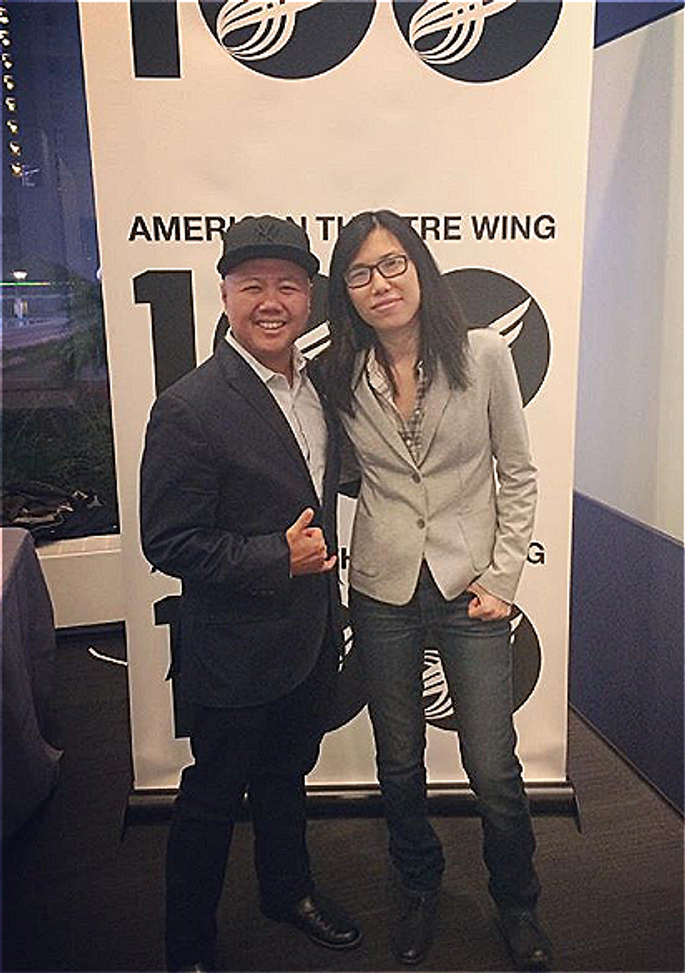 Created by Kit Yan and Melissa Li, Interstate is an Asian-American pop-rock poetry musical that follows Dash, a transgender spoken word performer as he goes on a cross-country tour with his best friend Adrian, a lesbian singer-songwriter. Together, they've formed Acupuncture for Fools, an activist band fueled by growing internet popularity, the allure of fame, and a desire to connect with the Queer Asian community. The band's fiercely political and deeply personal music touches Henry, an Asian-American transgender teenager living in small-town Kentucky, and he finds solace in their art as he struggles with his own identity and family. After dedicating his time to blogging about the band and documenting his own transition, he decides to set out on a quest to meet his heroes in person, hoping to find answers to his own questions of identity and belongng. At its heart, Interstate is about two transgender people at different stages of their journey and their parallel experiences with love, family, and finding a community.
Interstate's production history includes a 4-day writing workshop (October 2012) as part of the terraNOVA Collective's Groundworks Residency at the IRT, a closed private reading of Act 1 at A.R.T./New York (May 5, 2013), and a full public staged reading at Dixon Place's HOT! Festival (July 8, 2013). In November 2013, Interstate held a full-length in house workshop reading at Project Reach. On April 25th, 2016 Interstate held a 29-hour invitation only AEA reading at Studio 353. Excerpted in the Musical Theater Factory's showcase at Joe's Pub and 2017 NYMF Women's showcase. Forthcoming Musical Theater Factory Residency March 2018.
Why Our Hearts (and Our Time and Our Money) are Invested in This
As we as a generation fight for a more diverse entertainment industry, we bring Interstate to flip the script on theater by building a show that centers queer and trans voices and yellow, black, and brown bodies. Our cast will tell the stories of the current intersectional struggles of Trans, Queer, and Asian individuals who are fighting in this world for a safe place to bring their fullest selves to their families, communities, schools, and stages.
Now is the time for our Trans, Queer, Butch, and Femme voices to be heard in beautiful song. We're searching for the best acting talent out there through authentic casting to represent a multiplicity of ethnicity, orientation, shape, size, and color. Doing this work is one of our major promises throughout Interstate's potential commercial life.
Why we need YOUR HELP!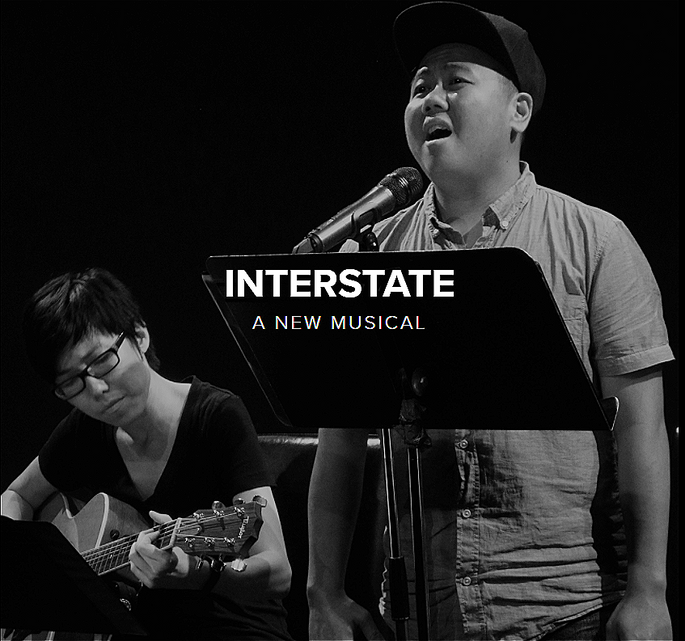 We need $85,000 to make this dream happen, and it all goes to the show. This is to pay for labor, to pay for performers and musicians, for the costumes, the management....ALL OF IT. Most importantly as we are aiming for using UNION talent and labor, there will be fees and deposits that we will have to pay for. This is important to ensure the diverse people we engage with are protected and compensated fairly.



Want to Hear Some of The Music?
As we hit goals for the fundraising, we're going to be releasing some tracks. Some might be old songs, some might be new, but you as a DONOR will get exclusive listens to our music.
And the PERKS...
As Dash and Adrian, our dynamic duo, travel across the country in a car, we fealt that our special Donors are like the cars getting us to where we need to go...
Our Ford Donor: $150

Our Ford Donors we like to think of as our trusted American steel to get us through the show.
A $150 dollar donation will get you...
Access to first-hand updates of the show via email.
Early access to music.
A special Thank You in our programs.
Our Mercedes Donor: $500
All of what our Ford Donors get
A specially cast-Signed Show Poster. (Perfect for memorabilia)
Our Jaguar Donor: $1000
Everything that the Mercedes Donors receive
A 2 person entry to our opening night party in NYC when the production has their debut. (A great opportunity to meet the cast and creatives and enjoy a night of achievement).

Our Bentley Donor: $5000
Everything the Jaguar Donor receives
2 free tickets to our "first performance/opening night"
Another 2 tickets to a performance of Interstate of their choice*
*Ticket availability restrictions do apply.
Our SpaceX Donor: $10k
You are not driving anymore, you're blasting us off into space! This would be a major help, and you are our Rocket Ship.
You'll be receiving
Everything the Bentley Donor receives
Another 2 tickets for Opening,
Another 2 seats for a random performance of the show
Another 2 spots for opening night party entry.
Producer Credit: $15k
Everything the SpaceX Donor Receives
Another 2 Opening Night Tickets
Another 2 Opening Night Party Passes
Another 2 Tickets for a Random Performance
Above Title Recognition
*Donors at this level will also receive a special perk not mentioned online
Meet Our Team...
Melissa Li
(Music, Book, Lyrics)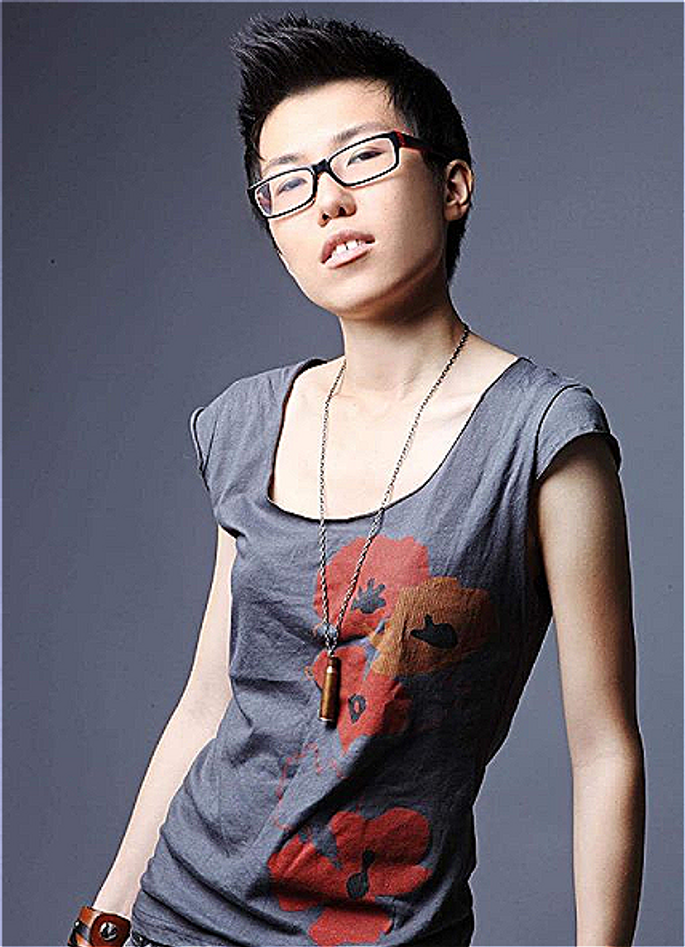 Melissa is a composer, lyricist, and performer. She is a Jonathan Larson Award winner, whose most recent musical 99% Stone (The Theater Offensive), about the 1969 Stonewall riots, received an NPN Creation Fund and a NEFA Grant. Her first musical, Surviving the Nian (The Theater Offensive), won an IRNE award for Best New Play in 2007. Melissa has released music both as a solo artist and collaboratively. including her solo album 2 Seconds Away in 2008, then Drive Away Home in 2009 as part of rock-poetry band Good Asian Drivers. After forming her own pop/rock outfit Melissa Li & The Barely Theirs, the band released The Beginning in 2011. She is proud to be from Boston, and proud to live in Brooklyn.
Kit Yan
(Book, Lyrics)
Kit's work includes INTERSTATE: a new musical with Melissa Li (terraNOVA Collective's Groundworks Residency at the IRT, Project Reach workshop, Dixon Place staged reading),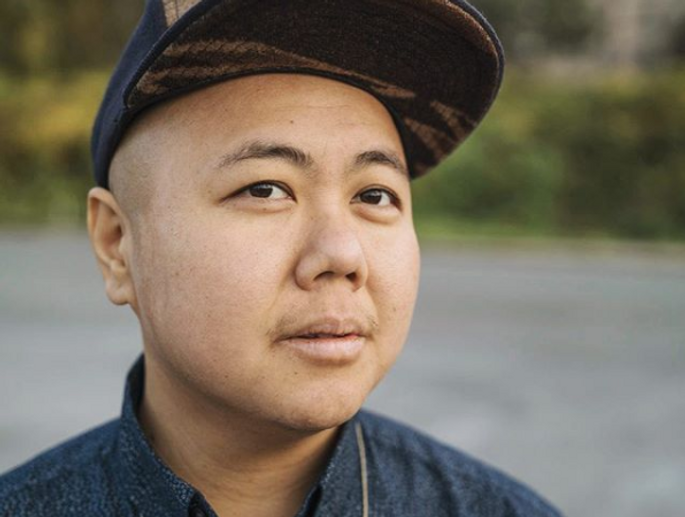 QUEER HEARTACHE (IRT Theater, Chicago Fringe, Transgender Theater Festival at the Brick Theater, San Francisco Fringe, A.R.T. Boston ID Festival),
and AI WEI WEI: ACCORDING TO
WHAT (Brooklyn Museum), HORMONES (Joe's Pub- Civilians), T(estosterone) (Civilians Finding Series forthcoming May 2017), and PLANETARIUM: a new performance film (Smithsonian culture lab forthcoming July 2017).
Kit's work has been commissioned by CHANG(E) at HERE Arts, the Census Bureau, and the Smithsonian. Kit's publications include Flicker and Spark, Troubling the Line, Glitter and Grit, Vetch, Original Plumbing, and the Asian American Literary Review among others. Their first solo poetry show and book QUEER HEARTACHE won the Spirit of Fringe, Artists' Pick, and Audience Choice Awards at the 2015 Chicago Fringe Festival, The Best of Fringe award, and Best of Fringe Volunteer's Choice at the 2016 SF Fringe Festival, and is published by TransGenre Press (2016). Queer Heartache received a Boston premiere in the 2017 I.D. Festival presented by the American Repertory Theater.
Jessi D. Hill
(Director)
Jessi is a NYC-based theatre director, producer and Associate Artistic Director of terraNOVA Collective where she co-created and curates the Groundbreakers Playwrights Group and Groundworks new works program. Jessi's recent and upcoming play development projects include work at New York Theatre Workshop,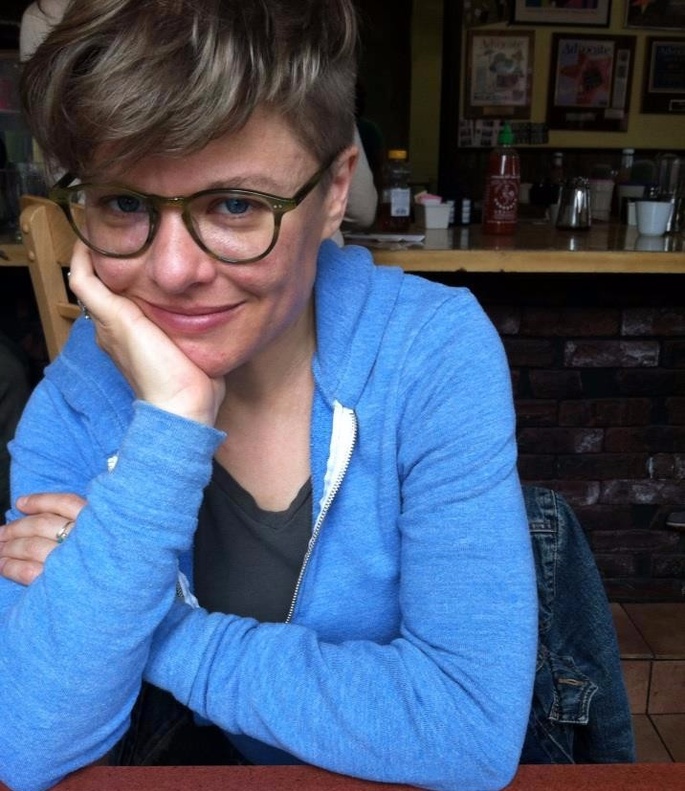 The Public Theater, The Playwrights' Center, Labyrinth, Primary Stages, The New Group, Culture Project, New Dramatists, The Lark, The Playwrights Realm, New Georges, The Women's Project, Youngblood, Dixon Place, and others. She has been Staff Repertory Director for The Acting Company, a Director-in-Residence at Ensemble Studio Theatre, and a guest artist in professional training programs at Yale School of Drama, Fordham University, Long Island University, Hunter College, Powerhouse/NY Stage & Film, NYU/Tisch, NYU/Atlantic, NYU/Strasberg Institute of Theatre and Film, NYU/Playwrights Horizons, CAP 21, and many others. Jessi is a recipient of the Denham Fellowship from the Stage Directors and Choreographers Foundation, a 2010-2012 member of the Women's Project Lab, an Affiliated Artist at New Georges, and a Finalist for the NEA/TCG Career Development Program for Directors. MFA Directing: Yale School of Drama. Member SDC.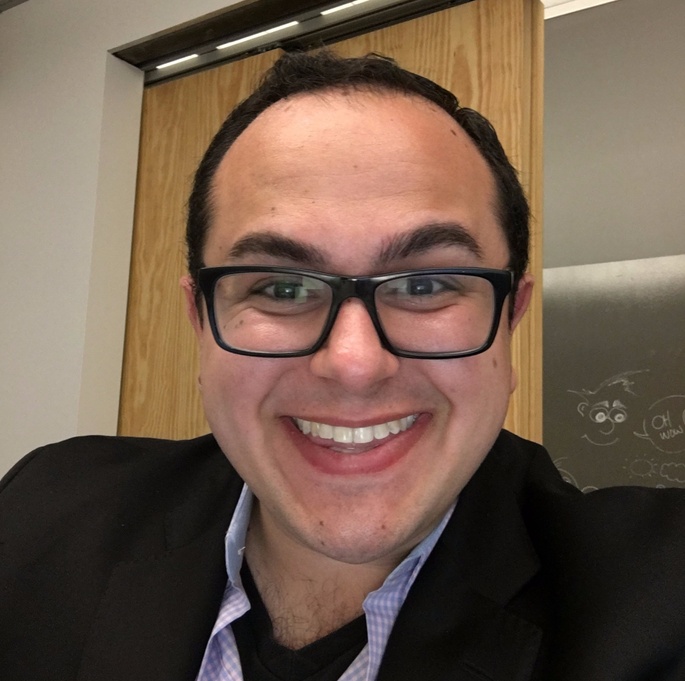 Mark Gagliardi
(Producer)
Mark recently received his MBA at Babson College in Wellesley, MA. For any information regarding the show, please contact him via Chuffed or at [email protected]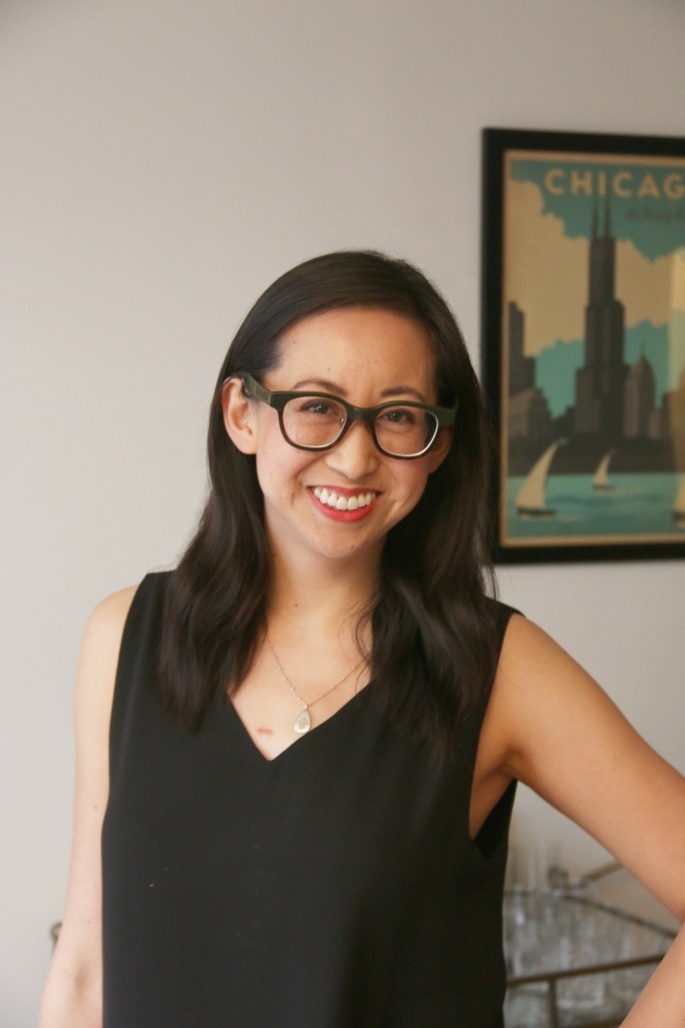 Nicole Kwan
(Producer)
Nicole Kwan is a health/wellness editor, reporter, and writer who's never gotten over being in her ballet company's production of ANNIE when she was in second grade. A graduate of Northwestern University, she's honored to have the opportunity to help bring INTERSTATE to NYMF.