Dear IAASers, generous friends and donators,
IAAS World's (International Association of students in Agricultural and related Sciences) main focus is the exchange of ideas, knowledge and experience between students from all around the World (currently in no less than 55 countries!). That is why we have decided to redesign our existing website which is old and outdated. We've thought of this Crowd-Funding and decided we would give it a try. As our website is a great asset for our association and will be beneficial for many years to come, we planned to ask for contribution from our members, alumnis and wellwishers to achieve this ambitious project.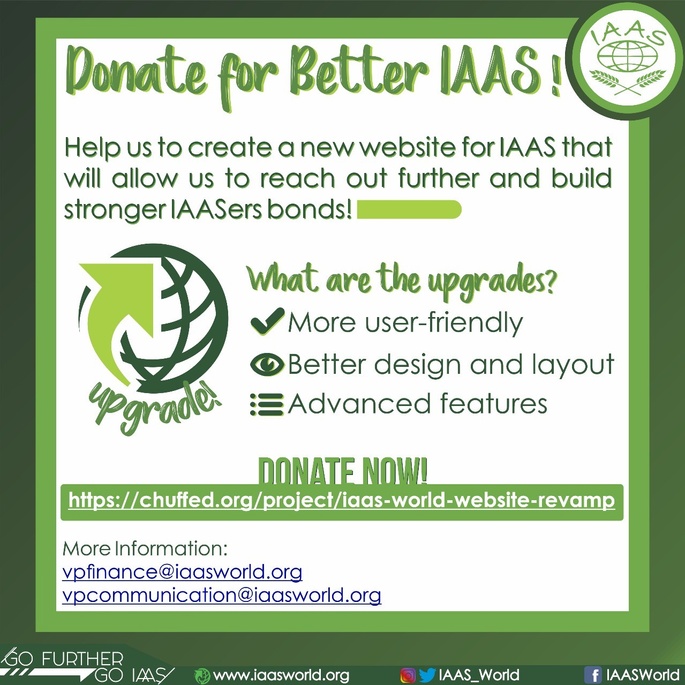 We hope that you will help us raise this money so that we can hire the best Web-Designer we can find and have a great/interactive website to help us grow our association.
With your help and financial support we will be able to advance IAAS website into a much more user friendly website; advancing our website architecture, fixing current errors and making it easier for users and admins to administer the website.
We have established a core team to take care of this revamp project consisting of Madan Poudel, V.P. Communication, Communication Quality Board members and IAAS members. We already started prototyping new layouts as well as listing the drastic changes that need to be made to the back end and front end of the website in order to make a much smoother user interface.
Any changes that will be made to the site will be visible to the backers in the temporary website link (https://www.iaasworld.org/test ) . We will also be communicating with our funders to let them know exactly where their contributions are being spent.
Why?
Our current website is old and outdated when it comes to content management and layout. A website being the greatest asset and important resource for many years for our association, the revamping with new theme, user interface and design is a must. The advanced site structure will allow us to reach to wider audience, establishing IAAS more as a vibrant online community increasing the visibility to our members and partners.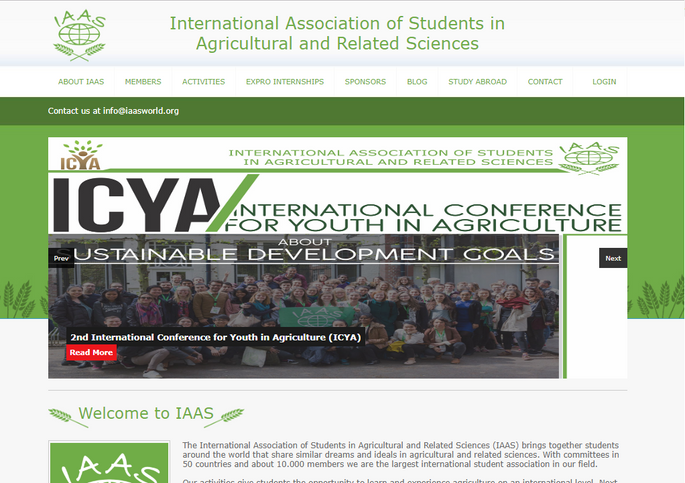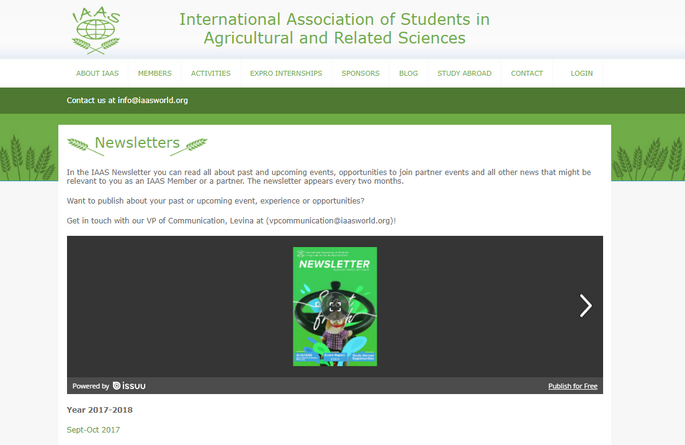 How?
About half of the money from this campaign will go to the professional website builder we are hiring in Nepal (and he's given us a very low price). The rest will go to various web services like newsletter management, monthly maintenance fees and purchasing online tools and resources for effective website management.
What?
Things to change in website
Layout and graphics design

Advanced filters for searchable database on SAP, ExPro

Blog categories and content creation

Advanced Membership Registration and Management

Advanced layout for networks, IAAS Projects, Partners and regional/national updates

Advanced homepage design and layout

Separate subdomains based on needs

Many more...
Progress so far....
Please check out the images ! Keep on checking test website for updates !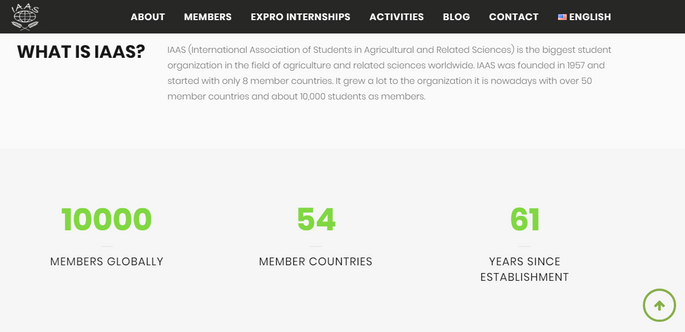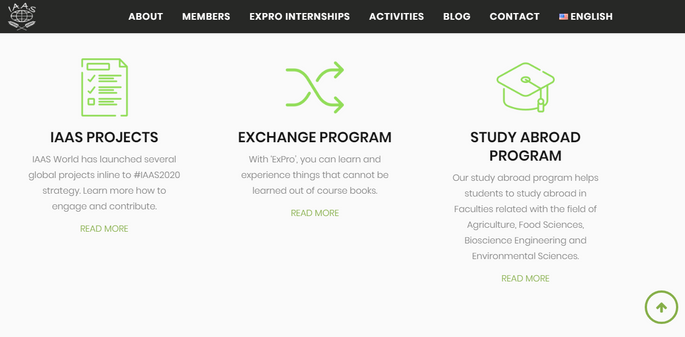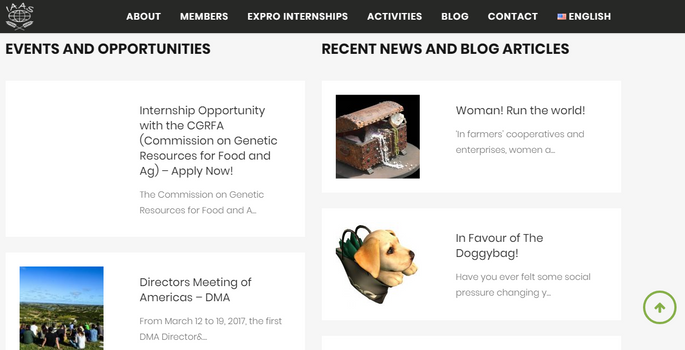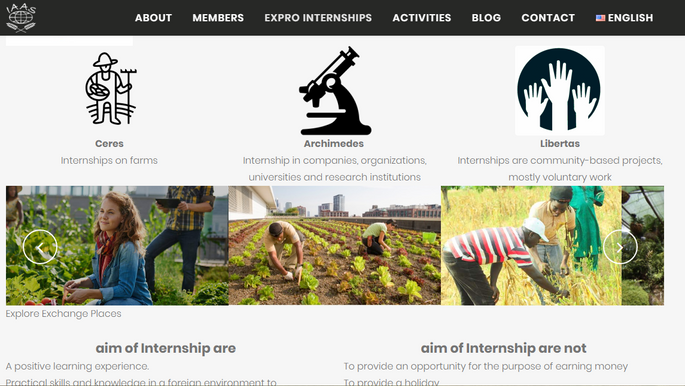 Please help us spread the word and let's make IAAS Website the best !
If you would like to donate directly through bank transfer, please contact for information. please feel free to contact for any information :
- Madan Poudel, V.P. of Communication of IAAS World at [email protected];
- Celine Feoux Milan, V.P. of Finance of IAAS World at [email protected] for financial related issues or questions.