An Urgent Appeal for Funding
The Hummingbird Refugee Project is looking for some important funding to help the running of its services, which have become vitally important to the young refugee community in and around Brighton.
Since leaving Calais when the 'jungle' camp was demolished in 2016 and becoming a registered charity in 2017 (Charity Number 1174970), the Hummingbird Refugee Project has been very busy setting up new services in the UK to help young refugees and unaccompanied minors.
We have been honoured to work with incredibly bright and resilient young people who have sought safety here in the UK, having experienced war, oppression, grieving multiple losses, whilst traveling the world alone by boat or on foot, and sometimes falling victim to traffickers and gangs. These young people are immensely positive and strong willed, showing great kindness and gratitude even after having endured these almost unfathomable of sufferings.
They may have reached safe land but their hard journey is far from over.
Getting to know these young people has helped us to understand them and has also helped us to understand the kind of support they need.
We often hear about their love for their countries, their grief and their longing for their loved ones. Sleep is a real problem for these young people as they often experience flashbacks and heightened anxiety at night. This is not helped by their constant worry of being caught up in a complex and traumatising asylum system which can sometimes take years before an outcome is delivered.
Doing what we can!
We asked our young refugees to help us design the services that they need. From their feedback we created four core groups.
The Global Social Club
This is a weekly support group which has been running for over a year. It is a busy and fun environment which has been successful in engaging over 30 young refugees. We currently are in the process of creating a model framework based on this group for the UK's first Youth Club of Sanctuary. Within the group we focus on gaining confidence, making new friends, having fun and celebrating diversity. We work alongside partners to offer specialist support for refugees.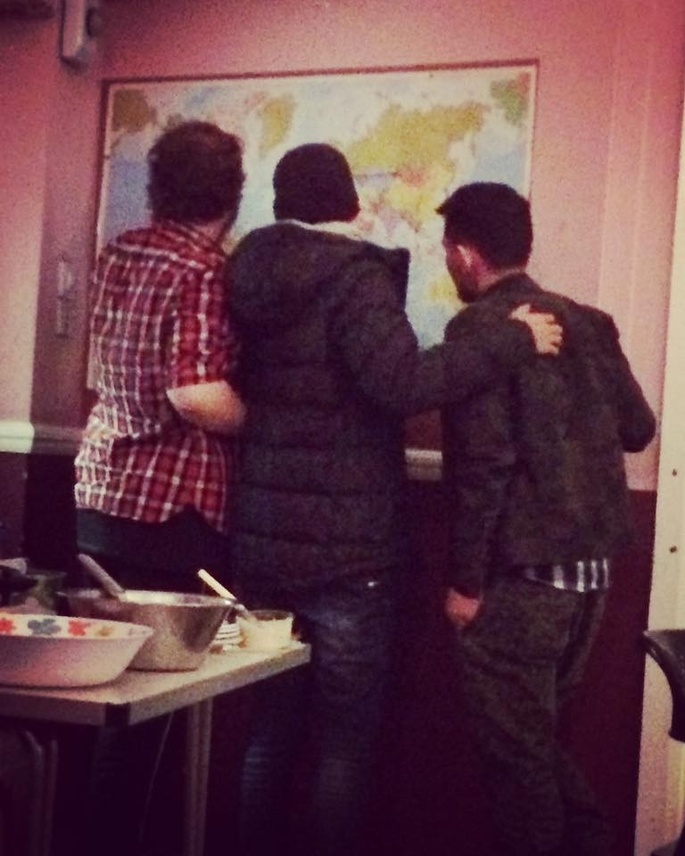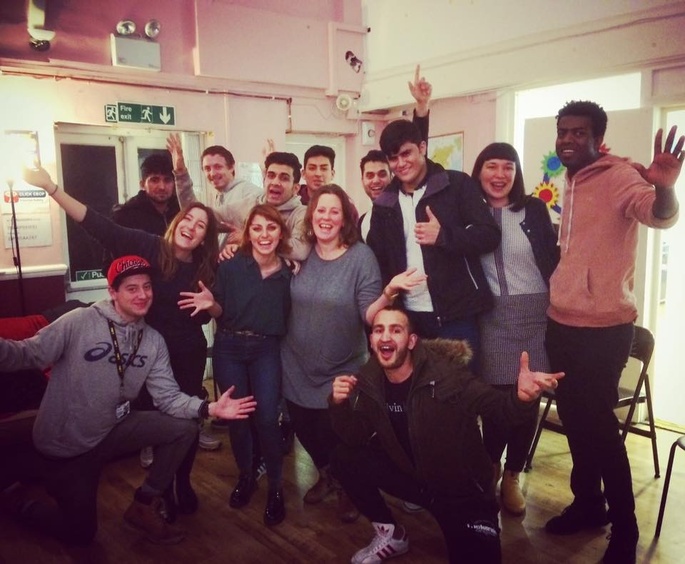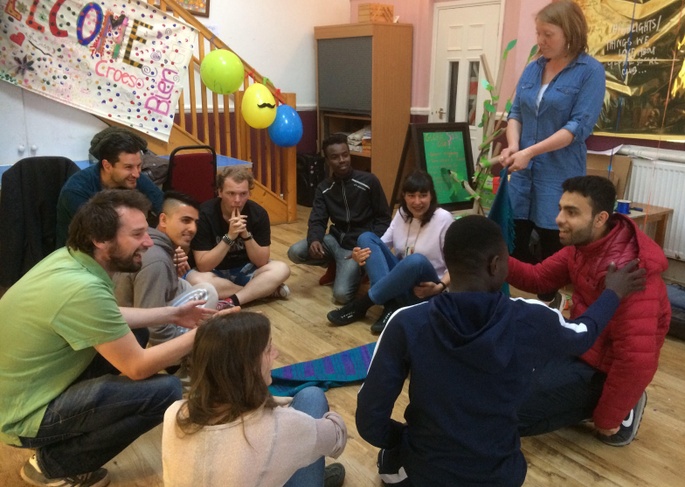 Homework and Education Support Group
This group was set up at the request of young people at the Global Social Club. This service has been running for 6 months and offers extra support for young people to catch up with their coursework as well as to help get a better understanding of the education system in the UK. Some young people we work with have never been to school before. Many young people who struggle with the English language sometimes require support to understand the questions in their homework. Getting behind in class can cause additional stress which can be prevented with a bit of extra help. We are proud that one of our young people gained an A* in their physics exam!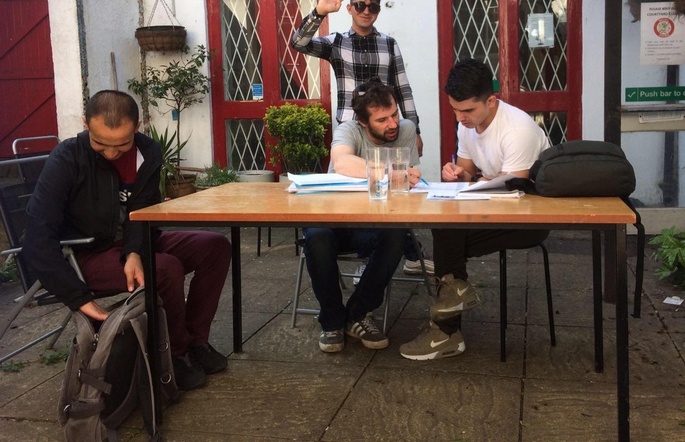 The Hummingbird Young Leaders Group
This is a growing group of young people who we run weekly Saturday workshops for. This is about young refugees having a voice and making positive change. We coach them on public speaking, media training, leadership and UK politics. This programme is run in collaboration with TEDx Brighton. We have organised several events with the Young Leaders when they have been invited to Parliament to speak in front of MPs and receive training from the Outreach Team in Parliament. The Young Leaders have hosted important meetings, met with the media, talked on the radio and supported our work with new refugees. This is an amazing group and we are very proud of what our Young Leaders have achieved thus far. Watch this for more info on Young Leaders! https://www.youtube.com/watch?v=tqX0P8k5AsQ&t=2s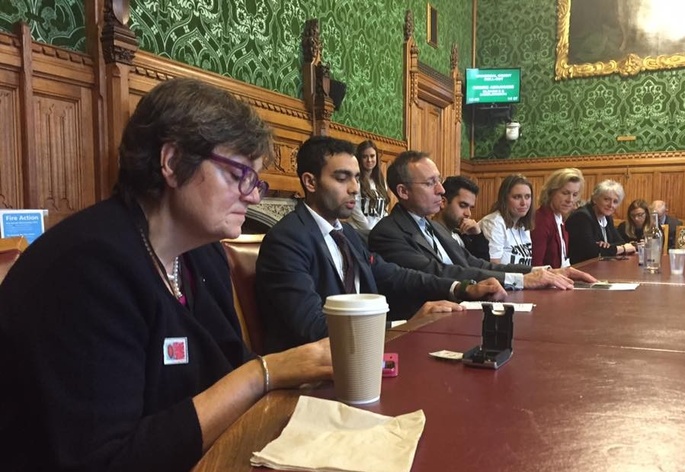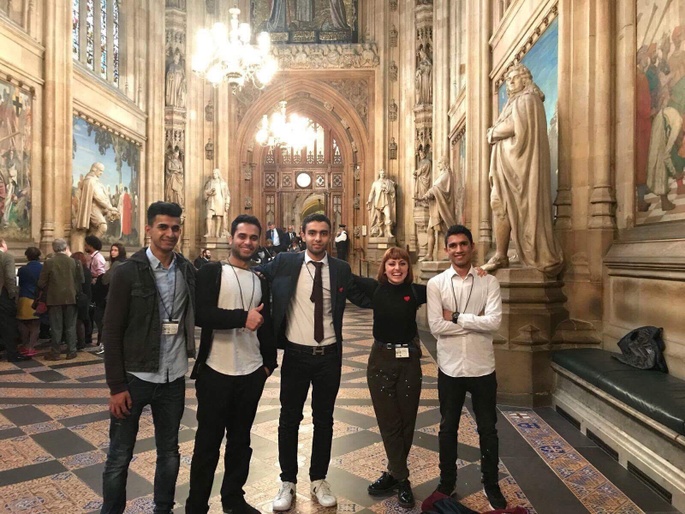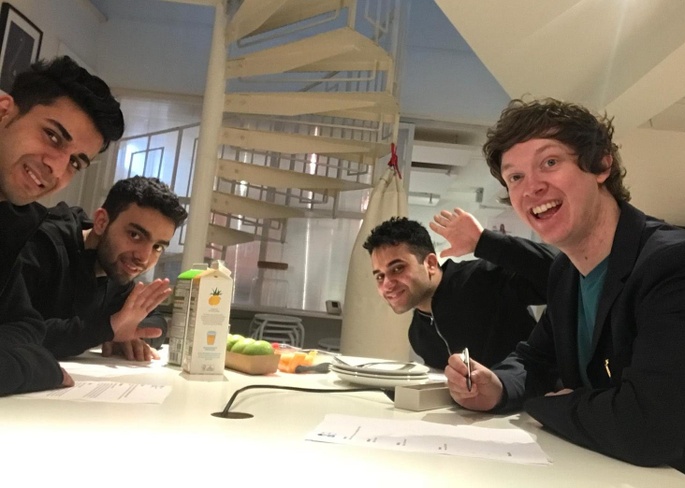 1:1 Support and Casework
Casework and one to one support is at the heart of all of the services, workshops and activities we run. 60% of the young refugees who attended the Global Social Club needed extra support outside of the group. We are supporting young refugees on a daily basis in order to help them move forward with many aspects of their lives. This includes their home lives, education, mental wellbeing, legal issues, housing, asylum claims and so much more. Many of the young people we work with are very vulnerable due to their circumstances and have had very difficult past as well present situations. Our unique experiences of working with them in places such as Calais and Dunkirk has allowed us to provide specialist and well-trusted support. We provide this support to the young people themselves as well as other local charities and organisations.
How can you help?
We are looking to raise £5000 over the next 30 days to ensure we can carry on our important work and keep on improving the lives of Young Refugees who we feel deserve all of our help, love and support.
Your help will ensure the sustainability and delivery of The Hummingbird Refugee Project's core groups.
The money you donate will be spent on the running costs of these services as well as financial support for young people who are in need.
Running costs can include trips, food, activities, volunteer expenses, staffing and anything that we need to keep the groups running.
Please do all you can to help us continue our work. You can help by donating and/or share our page asking for you friends to support us.
Thank you.
With love, always
The Hummingbirds x